HOW TO WRITE A META TITLE
10 Tips for Writing an Outstanding Meta Title
Writing is not an easy job – it requires a lot of creativity, imagination, and persistence. You can combine all of your skills and write an amazing article, but what if the number of readers doesn't increase? That's the sign that you're doing something wrong.

10 Tips for Writing an Outstanding Meta Title
Writing is not an easy job – it requires a lot of creativity, imagination, and persistence. You can combine all of your skills and write an amazing article, but what if the number of readers doesn't increase? That's the sign that you're doing something wrong.
When it comes to SEO and copywriting, writing a good and creative article is not enough. The article you write for the web needs to be optimized with the keywords and
meta tags
– that's the language understood by
Google
or any other search engine. By adding meta tags, you tell the search engine what's your article about. In that way, it indexes your content and suggests it as a result of a specific user's search. So, let's go through
10 essential tips of how to write a meta title exceptionally
. You'll see how you should and how you shouldn't compose it – let's get started!
What Is a Title Tag?
Before we even start with the tips, let's see a title tag definition.
The title tag is the HTML (hypertext markup language) element which specifies the website title. So, your job is to tell the search engine and the visitors what they can find on your website, shortly and concisely. Title tags are usually found in the SERPs (Search Engine Results Page) and the browser tab, and they make your search easier, especially when you have multiple tabs opened. Here is the HTML title tag:
<head>
<title> Example Title </title>
</head>

Just like you used to do on the classes of informatics, right? Ok, let's start with the first tip.
1. Include the Brand Name in Your Title Tag
People tend to click on a search result provided by a company they know and trust – so, take full advantage of your brand and include its name in the title tag. For example, 10 Books That Will Make You Happier – WorldBooks.
When adding a brand name to your meta title, make sure you put it after the title name. That provides better search results and brings more clicks to your page.
2. Keep It Short and Concise
People don't like reading long stuff – especially when it comes to titles. The optimal meta title length goes between 50 and 60 characters, and it should express the main idea of the content you write. Otherwise, nobody will click on it.
There is another problem when it comes to the long meta titles – when Google sees them, it tends to rewrite them, cutting off some of the crucial parts. That makes the users don't click on your page, even though your content might give them what they want. Have a look at the example: If you have to write a meta title with a keyword "fantastic beasts" and it looks like this: How to Write an Amazing Short Story That Contains Fantastic Beasts and Magic – WorldBooks (75 characters), Google will probably rewrite it, and it will look like this: How to Write an Amazing Short Story That Contains… and Magic – WorldBooks (61 characters).
As you can see, it can omit a focus keyword, and you're at a loss. Try this, instead: How to Write a Short Story with Fantastic Beasts – WorldBooks.
3. Avoid Keyword Stuffing
Keywords are an essential part of the SEO, but you don't need to overdo it. SEO title should contain 1 focus keyword, and that's just enough. In that way, you give a clue both to the readers and the machine and your title provides a solid description. For example, The Best Medieval Novels – WorldBooks.
By putting a list of keywords as a title, you provide a bad user experience. It's not necessary to repeat the variations of the same keyword – it's counterproductive, and it might get you into the problem with search engines — for example, Best Medieval Novels; Best Novels Middle Age; Middle Age Best Novels – WorldBooks. So, put one powerful keyword, and you've already done half of the job!
4. Write for People
Even though your primary target audience is the search engine, people are the ones who'll actually read it. When writing, put yourself in the readers' shoes and think about the headline that might grab your attention – and that's the first step of crafting a successful title!
People who are concentrated on the search engine only tend to stuff the meta title with the keywords – it looks unnatural, and it usually brings no traffic to the site.
5. Use Emotions to Hook the Readers
Readers fall with the writers who understand their needs and feelings. When they see the titles that express anger, sadness, affirmation or disgust, they'll probably be interested to see more.
For example, the tag How to Write a Poem – WorldBooks sounds all right. But if you put How to Write a Heart Melting Poem – World Books instead, be sure that more people will click on it. So, try to use words like outstanding, remarkable, mischievous or similar expressions that paint the picture. That describes your title better and grabs the readers' attention.
6. Enrich Your Meta Title with the Qualities
Thousands of people search Google every day. They can find tons of useful results but what motivates them to click on a specific page?
The title that gives more.People value the "qualities" in search results, and that's what intrigues them. Here is the list of 4 qualities that enrich your title and make it look catchy: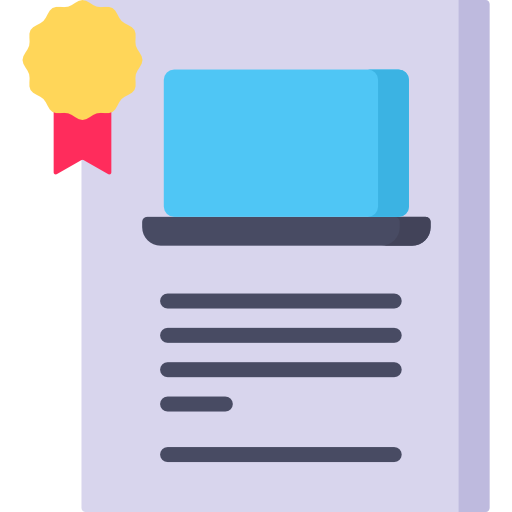 Numbers – always tend to include numbers instead of words in the title; readers love to see the exact quantity of the things they're about to read, in numeral form. For example: 5 Poems on Nature is always a better solution than Poems on Nature or Five Poems on Nature.
Freshness – people value stuff that's up to date. It's unlikely that someone clicks on a search result from 2013 – trends change, and fresh content is welcome. Include actual year, month or season in your title and you won't make a mistake. For example: The Best Poems in 2019 or The Best Books that Come Out this April.
Brevity – you want to see the results instantly, right? So do your readers. When they see a title Improve Your Writing Skills in 10 Minutes, they'll be interested to see the trick.
Thoroughness – if your content gives deep and clear content, don't hide it. Add some enhancement instead, for example, Ultimate Guide for Reading Shakespeare or How to Analyze a Poem Step-by-Step. By seeing the words like "ultimate," "complete" or "step-by-step," people gain trust, and you gain more clicks.
7. Describe a Benefit of Your Content
When writing an article, have in mind the importance of your content and think of the reasons why someone should read it. But don't try to trick the readers! Write the meta title that clearly speaks the benefit of clicking to your page. Have a look at the next examples:
Books: Science Fiction & Epic Fantasy – WorldBooks: This is an excellent example of describing a benefit. It gives a clear picture to the readers, and they know what they can expect when they go to your page. Books – WorldBooks.com: On the other hand, this title tag doesn't state the benefit explicitly. "Books" are a wide concept and the contemporary readers don't have time to roam through the website searching for the stuff they need.
8. Avoid All Caps
Writing in all caps has always had a bad reputation. It makes the impression that you're yelling and brings an unpleasant tone to the readers. The titles written in all caps almost never ended in the top 10 search results, and the reason is quite clear – look at this meta title example:
DON'T DO THIS IF YOU WANT YOUR BOOK TO BE PUBLISHED – WORLDBOOKS: well, it looks exaggerated and it is exaggerated – avoid that at all costs. On the other hand, capitalizing the first letter of the words looks more pleasant and sophisticated. For example, 8 Things You Should Avoid If You Want to Publish Your Book – WorldBooks. It's better, isn't it? The only situation you can write a word in all caps would be this one: SALE| Buy 3 Books and Pay for 1 – WorldBooks.
9. Make Your H1 Different from the Title Tag
The SEO beginners often consider H1 and meta title the same thing. Let's discuss the difference – meta title is what appears as a website title, and it is shown in a browser tab, while the H1 appears when you open the webpage and you see it as a title of the article. For example:
Your H1 could be 5 Short Stories of Stephen King that Will Scare the Hell out of You, while the meta title could say 5 Scariest Stephen King Short Stories – WorldBooks. You can also leave the same title for both of the sections, but it's better to make a variation – the different sets of keywords organically enhance your SEO experience!
10. Give Every Page a Different and Unique Title
Every page on your website should be unique; in that way, the search engine understands your content as unique and valuable. For example, if your website has a lot of different product pages, try to assign a title for each one. The users would be grateful.
You can use the form like this one: [Product Name] – [Product Category] | [Brand name], that is, for example, Game of Thrones: A Song of Ice and Fire – Epic Fantasy |WorldBooks. The readers will know exactly where they are, and they'll find what they want much easier.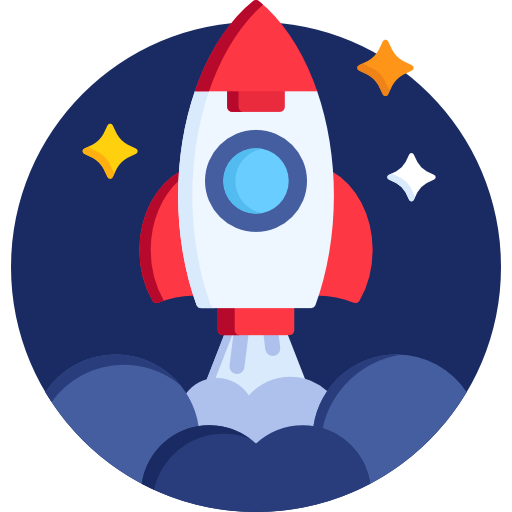 SEO Is in Safe Hands with OrganicSoft Engineers
OrganicSoft is a leading company in providing SEO services in San Diego for multiple clients and niches – from small car insurance brokers to non-profit organizations and manufacturers.
With 10 years of experience in digital marketing, we can for sure know what's the best for our customers, and our engineers make sure they deliver the best practices and the best experience to our clients. Contact us at
(858) 800 2526
and step into the world of the best
San Diego SEO services
.