What Is the Best Live Chat Software in 2020?
There are many different types of online businesses that come up every day, and their essence lies in flawless communication. Running an online business requires more advanced ways of contacting users and customers – in addition to phones and social networks, which are the most common ways, there is another one – a live chat software.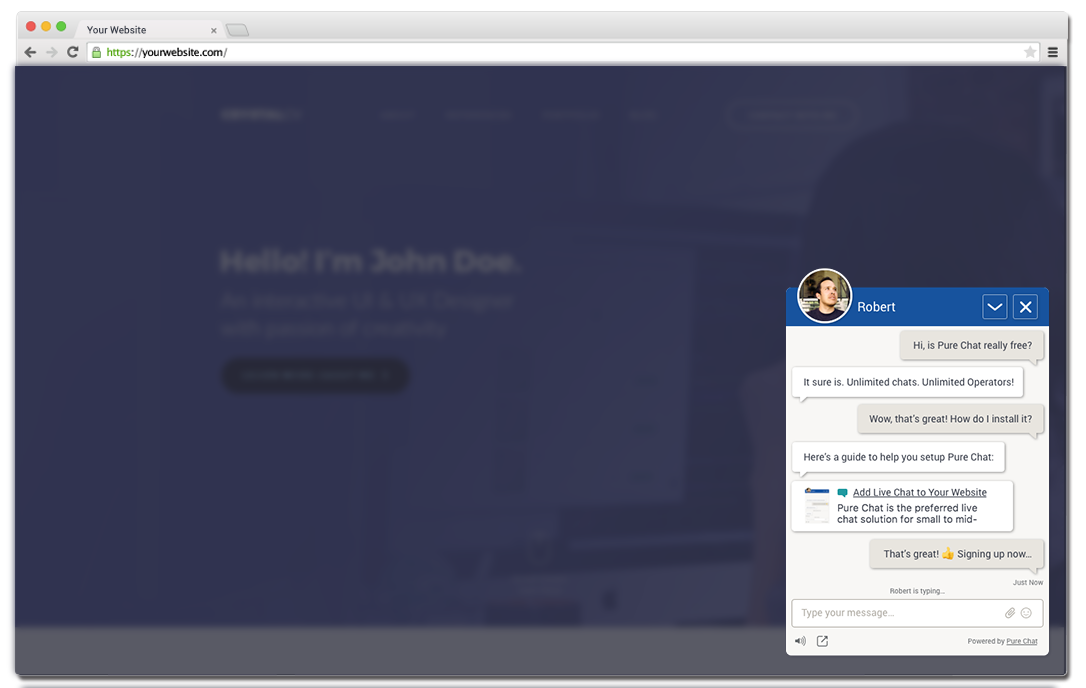 Every business needs clients in order to survive in the sea of never-ending competition. Accordingly, all the components of the company must be outstanding – from tech environment to communication channels.
The software that is mostly used by companies is live chat software, which allows you to answer your customers' questions more easily. It functions as a pop-up window, and it usually appears at the bottom of your web page as your visitors enter the site. This article is going to provide you with essential information about this program, and you'll see the examples of the best live chat software you can find in 2020.
What are the Features of the Best Live Chat Software for Website?
Many companies that use live chat software claim that their customers are more satisfied with the service, which proved better than phone support.
Chat software is quite suitable for the companies whose target audience is mostly made younger people and millennials since they are more likely to leave a message than to call you. Overall, such program facilitates communication, and most of them provide you with valuable insight into your website visitors, which can significantly help you create a more thoughtful strategy to market your products. Here are the two most common features that almost every live software includes:
Real-time visitor monitoring: With this feature, you can see the pages your website visitors access. That way, you can direct chat requests to agents in departments that correspond to the page that the visitor is on when they initiate chat (e.g., sales or tech support).
Visitor tracking: Most live chats include visitor tracking, which allows you to see where your visitors come from, whether they are new to your site or they are existing users, and which search engines they used to find you. Again, this can help you develop a strategy based on the information about your customers.
In addition to these features, there are more advanced options you should look for, depending on your industry:
Robust security protocols: If your industry is about healthcare, make sure you find a software that's got HIPAA-compliant security, that'll make sure your patient's sensitive data remains safe. Also, if your agents accept credit card info, choose one with PCI (Payment Card Industry) security standard that provides a safe environment.
Video chat: Video chat has become one of the essential components of live chats, and it can provide a much better user experience. Hence, it's recommended to find the software with such a feature, even if you're a small business owner.
Integrations: Integrations allow you to connect the software to other programs you are using, such as CRM, Google Analytics, e-commerce platform, or email marketing service.
Free plan/ Free trial: Free trials are quite important, especially if you buy the software for the first time. That way, you can see whether the features it offers meet your needs, and you can decide whether you want to spend money on it.
Multiple website support: The best live chat software offers multiple website support, which means that you can use it on more than one site, with no restrictions.
Compatibility: Using the program on your browser, desktop, and mobile devices will provide an excellent user experience – so, don't omit this feature.
Canned responses: Canned responses allow you to create and edit a pre-made answer for the frequently asked questions.
Message sneak-peek: This option allows the agent to see what customers are typing before they even send the message. It can help you come up with a wide range of solutions.
Offline messages: If someone leaves a message while you're offline, that message will be automatically sent to pre-configured email ID.
File-Sharing: This feature lets you share documents and files with your customers, which is an excellent way of providing help and additional information about your services that come in PDF, or any other format.
Engagement features: In most live shat software, you can find options for proactive chats, automated greeting messages, mobile chat windows, and an eye-catcher for visitors.
These are some of the characteristics that you may find useful, and each of them brings certain benefits that can help you enhance the user experience. Some of the programs come with more advanced features, such as visitor screen recording, visitor banning, and IP based access restrictions, which can come in handy for industries that don't have a representative office in certain countries.
What are the Best 5 Live Online Chat Software in 2020?
When the market is full of different products, it's hard to find the one that will fulfill all your expectations. To be clear, all programs have their good and bad sides, and not all of them are suitable for every industry branch.
Now, let's see what five best live chat software that include most of the aforementioned features are – we'll go through strong and weak sides and pricing, which are the most vital concepts that impact your final decision.
1. Olark – The Best Live Chat for Sales and Customer Support
Olark Live Chat is an excellent choice for those who want to increase their sales and get to know the preferences of their customers. This software allows you to have a look at your visitors' carts and see what products grab their attention – knowing that, you can give them exclusive offers and discounts, which they'll appreciate.
Highly customizable: Chat templates are fully customized, and you can choose the color and style that matches your company's design. You can also choose the size and the position of the chatbox on your site, you can customize the text, and select one of the so-called eye-catchers that will attract the visitor.
Co-browsing: One of the most robust features of Olark is co-browsing. If visitors have problems finding something essential on your website, or they're facing some tech issues, you can ask them to share the screen with you. You can then highlight some essential parts, or you can control their mouse, and solve problems more efficiently.
Professionalism even offline: If you forget to turn off the chat when you take a break, don't worry. If users are trying to reach you, and they don't get the answer in 80 seconds, the automated message Sorry for not being able to answer will appear in the chatbox.
No native apps for Android and iOS: Olark doesn't offer apps for Android and iOS, and neither for PC nor Mac.
Poor multilingual setup: Olark supports eleven languages, which is not bad, but other live chat services provide even more options.
Pricing: Olark offers three ways of monthly billing - $17 per agent if billed monthly, $15 per agent if billed annually, and $12 per agent if billed every two years. Besides, it offers a Forever Free plan that includes 20 chats per month, and there's a 14-week free trial.
2. PureChat – The Best Free Live Chat Software for WordPress
If you want free software that integrates well with WordPress, let us present you PureChat. Its primary focus is aimed at flawless live chat, but it also integrates well with other popular web-based content management, social media, and e-commerce services, including Shopify and Etsy.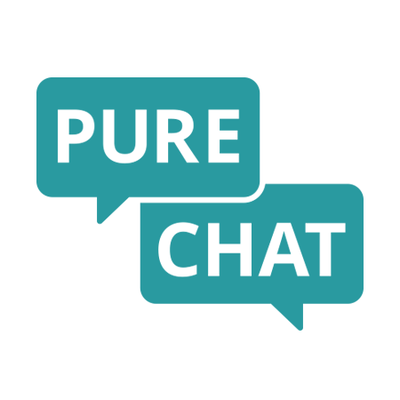 Unlimited options: Although it's free (we all know free mostly means limited), PureChat provides unlimited chats with unlimited operators, which is quite generous.
Mobile apps available: You can download PureChat app from both Google Play and App store – the app functions excellently, and with it, you'll never miss a visitor's message.
ArtiBot: ArtiBot is artificial intelligence that converts your website visitors into your potential buyers. It will appear as the visitor enters your site, and they'll be able to schedule appointments and even make payments. You can install this plug-in separately and for free.
Impacts the site load speed: Many users complained about the poor load performance of the website that uses PureChat as a communication channel.
Not so appealing user interface: The user interface doesn't look so attractive, and the customization tends to fail – for example, if you put a profile photo which doesn't meet the requirements of the dimensions, it will be squeezed together and look unclear.
Pricing: In addition to the Free plan, PureChat offers Growth plan ($39 a month), and a Pro Plan ($79 a month). These are the prices for annual contracts, and if you opt for monthly paying, you'll be charged a bit more. Also, all the paid plans include a 30-day money-back guarantee.
3. LiveChat – Chat Software With the Most Robust Features
Even though its not-so-original name might not convince you to believe its efficiency, LiveChat actually brings all the necessary features to your website. It's easy to use and install, and it's got the apps for Android and iOS, which allows you to communicate with your customers anytime.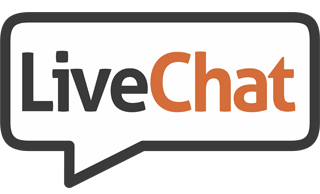 Multiple agents: If your team works in shifts, this option can be quite handy for you, since multiple agents can use one seat, which is not the case with most of its competitors.
Rich integrations: LiveChat offers integrations with more than 130 tools, including CRM, Dropbox, Shopify, and much more.
User-friendly interface: The design of LiveChat is quite attractive and easy to use, which allows you to set it up quickly.
No co-browsing: Despite its robust features and seamless integrations, LiveChat doesn't offer co-browsing, which is one of the most sophisticated options, especially for tech support.
Expensive: Many users find this program too expensive in comparison to some of its competitors.
Pricing: LiveChat offers four pricing plans – Starter ($16), Team ($33), Business ($50), and Enterprise (you'll need to request a quote). These prices include annual contracts, and they're billed per agent. Also, they're higher if you choose month-to-month payments.
4. Intercom – An All-In-One Live Online Chat
The goal of Intercom is to provide their clients with a full package of features. It offers messaging, marketing, and customer service in a single platform, and it represents one of the most modern software for communication found on the market.

All-in-one: The most significant feature of Intercom is its powerful platform, that, apart from delivering a top-notch messaging channel to the user, it includes capturing and converting leads, as well as engaging customers and providing self-service support.
Video and audio support: This software offers both audio and video support, which is an excellent way of providing your customers with top-notch service.
Perfect for increasing sales: With Intercom, you can route leads to specific salespeople, continue communication via email, and target contacts by their browsing behavior – that said, you can significantly increase sales, and together with it, your business performance.
Not so customizable: Unlike most of the other software, Intercom doesn't allow you to customize your brand or perform multi-channel marketing.
No time zone recognition: Many users who have their companies based both in Europe and the USA complain about Intercom's inability to recognize a time zone. For example, if the team from Europe is working, and someone from the USA appears on the Intercom, it will show that the office from the States is still online, and vice-versa.
Pricing: Intercom offers three pricing packages – Essential ($87), Pro ($153), and Premium (custom pricing). There is also a 14-day free trial, available for any plan.
5. Tawk.to – The Best Free Live Chat Software
Another free tool for website chat is Tawk.to. Despite the fact it's free, it provides an excellent experience, and most of the users expressed their satisfaction with the feature this software offers. Still, you can upgrade your account to premium if you need more enhanced options.
Canned responses: This feature allows you to set up predetermined responses to the most asked questions. It's a huge time-saver, and it's convenient for both customer and technical support.
Customizable branding: There are many different ways of customizing your own brand – you can change colors, add emojis, customize size and content, and change the language. You can also remove Tawk.to branding from your chat window.
Geo-targeting & Visitor tracking: Thanks to this option, you can track your visitors' behavior on the website, and you can see where they come from. That way, you can see what page you need to optimize more, and that's one of the excellent ways of increasing sales.
The mobile app sometimes fails: The users of the mobile app of Tawk.to complained about the notifications about website visits that were coming late.
Complex configuration: This live chat for website requires a bit of technical knowledge – according to some users, the dashboard is quite complicated, especially for beginners and non-technical users.
Pricing: With Tawk.to, you can select one of the four different premiums – Free plan (unlimited operators), Remove branding ($15 per month, $144 per year), Hire agent ($1 per hour of work per month), and Screensharing ($49 per month, $348 per year).
Boosting Website Traffic is a Breeze with OrganicSoft
Maintaining a positive relationship with customers is the base of a successful business. Since most modern companies have established an online presence, it's essential to keep your website optimized and up-to-date. Luckily, OrganicSoft has all that you need for tremendous success. We offer services regarding web development, SEO, and digital marketing, and our task is to make your business grow and shine. We'll be happy to create a unique strategy that will help you boost your website traffic, and all you need to do is to contact us at (858) 800-2526, or visit our website at https://organiksoft.com/, and get ready to know where the secret of our magic lies.