5 Reasons Why You Should Use Instagram Business Account
If you want to promote your brand and show it to the rest of the world, consider Instagram business profile – it's easy to set up, and it brings more benefits than you might be thinking. More than 25 million people are using it, and their pages are viewed by more than 200 million users daily. Do you need more reasons for switching to Instagram business?
From a simple photo sharing platform to empowered product advertiser, Instagram has become one of the most popular social media in 2020. Most people use it for fun and sharing, but business newcomers often switch to the Instagram business account, which is a strong marketing weapon.
People spend a lot of time on social media – that's judged by the majority, but we can't say it's useless. Both adults and teenagers discover a lot of new products day by day, and some of them even become customers. Business Instagram profiles are easier to be found, especially if they're targeted to the right audience. In that way, a brand owner gains an opportunity to get more followers and potential buyers.
How to Make a Business Instagram?
Create Instagram account for business is a simple, step-by-step action. It's free of charge, but it gives people more information about your business, products or service.
Follow these seven steps and see how to use Instagram for business:
Step 1: Go to your Profile
Step 2: Tap Settings
Step 3: Go to Account
Step 4: Tap Switch to Business Account
Step 5: You can choose whether you want to connect to your Facebook account and make a Facebook page which is associated with your business. It's optional, but it's recommended to use this feature since your business can reach a wider audience.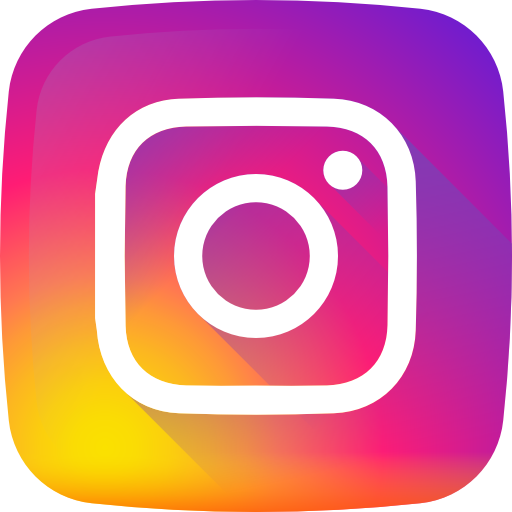 Step 6: Once you've done that, you'll need to add contact information (email and phone number) and choose your business category – Instagram will suggest you these: Local Business, Personal Blog, Product/Service, Art, Musician/Band, Shopping and Retail, Health/Beauty, Grocery Store.
However, if your business doesn't belong to any of these categories, you can search for the one that describes what you do – enter a name of the category in a search box and select it (for example School, Public Figure…). Also, you can change the category at any time.
Step 7: Tap Done
Now that you've created a business Instagram page, you can start promoting your products and services. You'll get Instagram business tools such as Instagram Insights, which will help you better understand who is engaging and interacting with your business on this social media. Now, let's see the benefits of using Instagram for business:
1. Instagram Emphasizes the Visual Effect
When you open Instagram, photos are all that you can see. Observe it as an advantage – people love images, colors and cute designs – hence, you can be as creative as you want and present your business in a way that people will get engaged and interested to see more.
Nowadays, we all are busy bees. That means that we rarely have time and willingness to read long paragraphs on why should we choose your services, but if you post a beautiful, bright-colored image with a brief caption, we'll have a look and give you a chance.
When you have the Instagram business account, you can promote your best visuality and present it to your non-followers. The users can like it, leave comments, or share it with friends, which is an excellent way of content promotion since more and more people get to see it by scrolling the Instagram feed.
2. Free Access to Instagram Insights
When you run a business from your personal account, you don't have an insight into the statistics about your followers, their active hours, and metrics about specific posts and stories. Without that, it might be challenging to come up with new strategies and ideas on how to engage more followers and keep the existing ones.
When you switch to the business account, Instagram gives you a free tool –
Instagram Insights
. It's a tool that provides you with the data on follower demographics, their actions, and your content.
How to view Insights from your business account?
Go to your Profile
Tap
Click Insights
You can select specific posts, stories, or promotions for which you'd like to view insights.
Let's see the benefits of using Instagram Insights:
View analytics for a specific post: if you want to know how many people liked, commented, shared, and saved your post, Insights will give you the exact answer. Navigate to the post for which you want to know the analytics, tap View Insights in the bottom left corner, and you'll have the instant information.
View the story data: to view detailed analytics of your story, tap the bottom left corner – you'll see the how many people visited your profile if they went back to see your previous story if they clicked forward or exited. Also, if you've put any sticker to your story (@mention or location), you'll see how many people clicked on it.
General insights: Insights homepage shows you a summary of your activity, content, and audience. For example, you can see how many people visited your profile in the past seven days, how many accounts you have reached, how many followers you have gained, etc.

Speaking of the audience insights, it can be quite helpful for determining your target group. There are four categories that give you an insight into your audience:
Top Locations: the first category you're about to see is Top Location – it will show you a graphic that represents the cities and the countries your followers come from.
Age range: with this feature, you'll be able to see the age of your followers.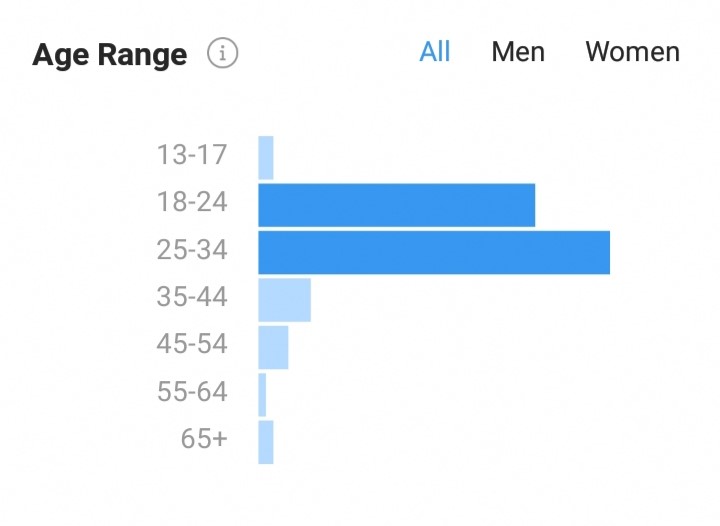 Gender: now, you'll know the exact percentage of men and women who follow you on Instagram.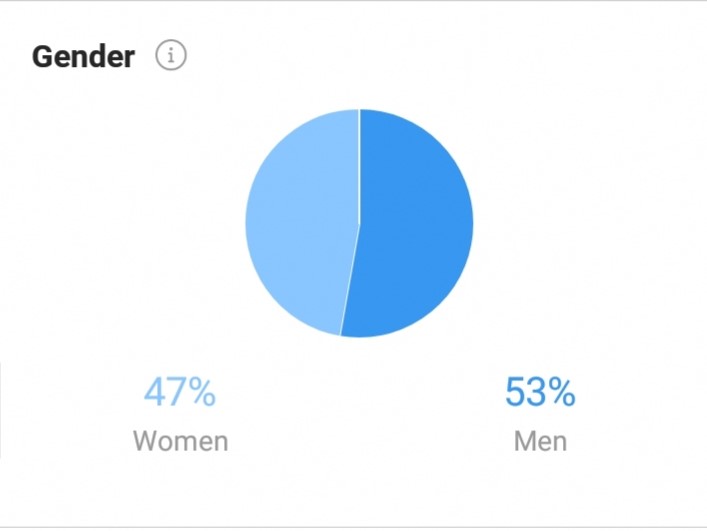 Followers: this feature can be quite helpful when it comes to posting – it will show you average times when your followers are active on Instagram on a typical day (Hours), and it will show you the days of the week when your followers are most active (Days).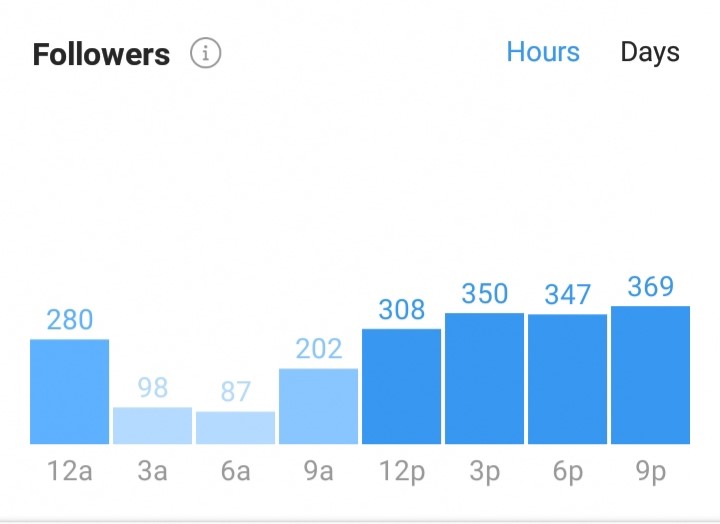 With all these features, you'll be able to come up with some new approaches and statistics which will engage more followers. Also, you'll know how to improve your content and post it at the right time.
3. Action Buttons That Save Time and Bring Benefit
No matter what business you run, it's essential to provide contact information where your potential customers could reach you.
With a business Instagram account, you can add a button at the top of your profile, and you have the option to include an address, phone number, and email. That allows the customers to contact you quickly by clicking on the button. However, the Instagram business page has added four new active buttons:
Book
Buy Tickets
Start Order
Reserve
These buttons require an existing account on the specific third-party app which you plan to integrate. Follow these seven steps to add an action button to your profile:
Step 1: Go to your Profile
Step 2: Tap Edit Profile
Step 3: Select Contact Options
Step 4: Tap Add an action button
Step 5: Select the third-party app you want to integrate with
Step 6: Enter the URL of your third-party account to which the users will be directed when they click on the action button.
Step 7: Click Done and the action button will be activated on your profile
Adding activation buttons to your business profile brings benefits both for you and your customers. They facilitate communication and help your business to grow and develop.
4. Instagram Ads – A Portal to Contemporary Advertising
You might be offering the best services and products, but what's the point if nobody knows about it? Don't underestimate the power of social media advertising and start with the promotions of your content.
To start, choose the post you want to promote – have in mind that it can take a few hours or more from creation to full promotion because Instagram needs to verify advertising on its platform.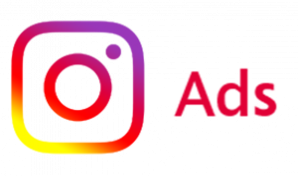 During the process, you can select the text for CTA (call to action) button, choose the target audience, set the budget, and choose a time period when you want your ad to run. Instagram Insights can help you determine all these factors – so, consider it before you start the promotion.
5. Option for Adding Links to Instagram Story
You must've seen this option a lot of times on the stories of verified and famous brands – and that's the catch with this feature which is available only for the accounts with 10k followers and more.
However, if you want to add a link of your blog or website to your Instagram profile, you have two options:
Organize photo contests and giveaways: try to gain more than 10,000 followers by organizing photo contests or giveaways where the participants should tag two or three friends – that's always a right way for getting more people to visit your profile and see your content.
Add a link to your bio: that's not as catchy as the Insta story, but it's better than not to add it at all. Create a teasing post, don't reveal all the info, and direct your followers to the link in your bio – they'll be interested to see more for sure.
Once you've gained 10k followers, follow these three steps, and enjoy this sophisticated feature:
Step 1: Open your Instagram Story
Step 2: Tap the link icon you'll see at the top
Step 3: Enter or paste a link in the provided spot
Step 4: Tap Done at the top right
The CTAs you can choose are
swipe up for more, swipe up, see more
, or you can draw arrows that point to where to swipe up.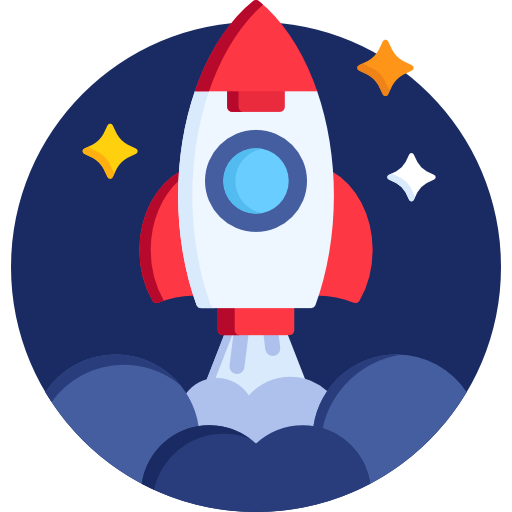 OrganicSoft – Experience New Sides of Social Media
Social networks have expanded their features and possibilities, and they can be used efficiently for various purposes. However, the best option that social media is offering nowadays is marketing that helps you build brand awareness, interact with clients, and engage the community. OrganicSoft will introduce you to the new sides of digital marketing – our team of experienced social media experts will create a tremendous strategic platform that will enhance your business promotion on social networks. With ten years of experience in digital marketing, this San Diego SEO company delivers an excellent experience to the clients from different niches. Contact us today at (858) 800 2526 and let the journey begin!