6 Facebook Marketing Ideas for Successful Brand Development
Facebook and Instagram have expanded their features and developed from being a simple social network for sharing photos and communication to powerful advertising beasts. Facebook marketing services are the most used source of promoting business, and here are some useful tricks to enhance it.

Digital marketing has almost replaced even the most powerful advertising methods. The reason is quite clear – imagine the situation when you're watching your favorite TV show and suddenly there starts the endless queue of advertisements – you'll probably change the TV channel and miss the opportunity to see some valuable product.
That's why most business newcomers have decided to promote their products and services on the Internet. Social media marketing brings you a lot of advantages, you can reach more people, and you can set your budget and target audience. Let's see how to market on Facebook in the best way:
1. Set Up a Business Page
Most of Facebook profiles are made for personal use. However, if you decide to run a business from this digital platform, consider switching it to a business account or creating a Facebook page.
The Facebook page will help you spread and promote your business. You can add some specific information about your brand, organization or service, and instead of adding you as a friend, the users will be able to like your Page and get in touch with your business.

Creating a business profile is quick and straightforward:
Step 1: Go to https://www.facebook.com/pages/creation/
Step 2: Choose between two categories – Business or Brand and Community or Public Figure.
Step 3: Log in to your personal account; Facebook requires that you manage the Page from your personal profile, even though your personal info won't appear there.
However, you can add it if you want.
Step 4: Click Get Started, and you'll be redirected to add Profile Photo and Cover Photo you'll use on your new Facebook page.
Once you've done that, you can add contact info, description, CTA, and much more exciting and useful things. However, it's essential to know that it's not recommended to run a business from your personal account since Facebook can shut you down.
2. Join Facebook Groups
Sharing ideas, experiences, and solving dilemmas have always been a successful way of improving business strategies and gaining more clients or customers. Facebook groups bring together people who share the same or similar interests. When you join a group, whose members are people who match your target clients or customers, you gain the opportunity to point up yourself and your business.
For example, if someone asks a question for which you know the answer, don't hesitate to leave a comment. In that way, you'll demonstrate your knowledge and expertise skills, and you can even share a helpful blog post or mention your products or services.
Many Facebook groups that are aimed at businesses are closed, which means that you need to send a request for joining them. Some administrators will ask you to answer a few questions regarding respecting the rules of the group and your purposes for join before you send the request.
Some groups don't allow self-promotion, adding external links or video tutorials, so, read the group policy before you post something which has to do with mentioned stuff. Overall, Facebook groups can help you find new customers, peers, and partners – you can organize challenges, live Q&A, quizzes, polls, events and other exciting activities inside the group, and encourage more people to engage. And the more the people, the more the potential buyers!
3. Market with Facebook Marketplace
If your business is about selling products, then the Facebook Marketplace is the right option for you.
Marketplace allows you to discover, buy, and sell products on this social media. This feature is becoming more and more popular among business owners, marketers on Facebook and salespeople since it allows them to capture leads, communicate with interested buyers, and drive more sales to their business.
There are three types of businesses that sell inventory on Facebook Marketplace:
Dealerships: The US population mostly uses Marketplace for buying and selling cars, boats, ATVs, and other types of vehicles.
Retail & Ecommerce: Marketplace is a must-have for those who are in eCommerce. It helps them reach more customers and drive sales, providing them with access to payment processing, real-time sales insights, and many other benefits that will make the business grow.
Real Estate: Realtors and property managers now have the opportunity to list home rental inventory on Marketplace.
Another benefit of using Marketplace lies in buying and selling stuff within your community – it will show the products and sellers near you based on your location, and you can contact them on Messenger.
4. Explore Facebook Jobs
It's not one of the usual marketing tricks, but it can significantly help if your small or medium business needs more employees.
Facebook Jobs is suitable for both recruiters and job candidates. If you're recruiter, post a job offer that includes job title, contract type, salary, and job requirements chosen by the company. On the other hand, the candidates can find the job on the "Jobs" tab on the newsfeed and apply for it. They'll need to enter first and last name, email address and phone number and professional experience and educational background. Facebook Jobs are mostly used to reach candidates such as drivers, technicians, call center agents, and restaurant workers – so, if your business needs some of these professionals, consider using this Facebook feature.
The created job will appear:
In the Jobs tab on Facebook Marketplace
On the Jobs dashboard
On the company's business profile
On the Page's Newsfeed
5. Take Advantage of Facebook Audience Insights
One of the most important things in business is delivering important messages to the right people.
If your business is about selling women's clothes, online or in-store, you'll want to know if people on Facebook live near your store, their interests, purchase behavior and a lot more – that's when Facebook Audience Insights kick in! Using this feature, you can obtain information such as:
Using this feature, you can obtain information such as:
Demographics: Demographics include info about age, gender, lifestyle, education, relationship status, etc.
Page likes: This option will show you the top pages that people like. It includes different categories and different brands.
Location and language: In this way, you'll know where people live and what language(s) they speak.
Facebook usage: You'll have the info about how frequently your target audience is logging onto Facebook and which devices they use for browsing.
Purchase activity: You'll have an insight into the purchase methods, your target audience is mostly using – for example, if they usually buy in-store or online.
Besides, you can view the information about a specific group of people who are:
On Facebook: You'll get the info about the general Facebook audience.
In Custom Audiences: You can create a Custom Audience, which is a list of your existing customers, and you can use Facebook Audience Insights to track the necessary info on them.
Connected to your Page: You can concentrate only on people who like or follow your Facebook Page.
Audience Insights are quite helpful when it comes to promoting your content and creating ads in a way that you'll know how to deliver the message in the right way, and to whom. Now, let's see the benefits of using Facebook for marketing and creating ads.
6. Use Facebook Ads to promote Your Content
Facebook has built one of the most influential advertising platforms in the past couple of years. Facebook advertising offers a lot of benefits, and if you implement a good strategy, reaching more audience, and potential buyers will be an easy target.
When it comes to audience, you can create ads aimed at specific geographic areas, ages, education levels and, believe it or not, types of devices used for surfing. In that way, your content will be exposed to the right people who are likely to become your potential buyers. You can run Facebook ads in different formats, and here are some of them:
You can run Facebook ads in different formats, and here are some of them:
Image: If you decide to use Image format, it's recommended to use the highest resolution image available, panoramas or 360 photos – they might appear on Facebook as an interactive experience, and more people will be interested to see what's behind your original post. Also, avoid putting a lot of text on images – it can bring reduced delivery.
Video: Video is an interactive way of presenting content to people. It's recommended to add video captions and sound, and not to put too much text. You can also make a GIF or short video since it's an excellent way of grabbing people's attention.
Carousel: This format allows you to add up to 10 images or videos in the same ad, and each one can lead to its own link. In that way, you can highlight different products, service, or promotion or make compelling storytelling about your brand.
Collection: By creating a collection format, you make it easier for people to discover, browse, and purchase your products directly from a mobile device. When someone clicks on it, the ad will open in a full-screen mode which drives more engagement and interest among people.
Slideshow: Slideshows are a kind of video ads because they use motion, sound, and text to create a story about your brand or business. They are a quick way of making a lovely and interactive ad, and people will be interested to see more.
When creating a Facebook ad, you can add a CTA, which is mostly:
Apply now
Download
Book now
Contact Us
Send Message
Shop Now
Watch More
In a sea of different options and ideas, there are some points that you should remember –
target specific interests, use eye-catching images, be responsive to your customers, and track everything.
Once you've virtually met your customers, you're ready to develop an effective Facebook marketing strategy which will make your business prosper and shine.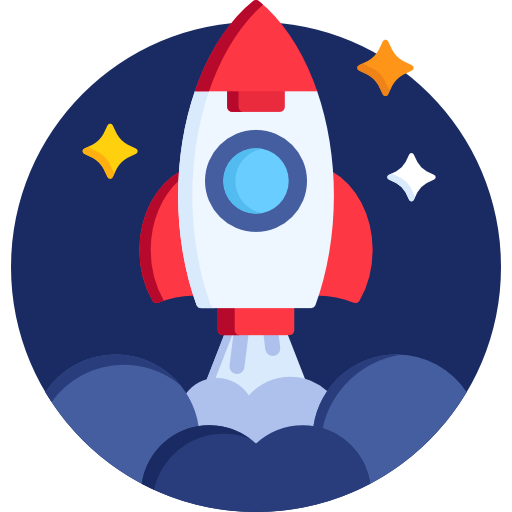 OrganicSoft – A New Era of Social Media Marketing
Social media marketing brings new opportunities and enormous potential to your growing business. However, if you don't use the social network in the right way, you might not feel like you're improving – in that case, hire professionals and feel the instant traffic boost! The OrganicSoft team will come up with a unique strategy that will help your business reach the right audience. With ten years of professional experience in digital marketing, this San Diego SEO company will help your business grow and make you stand out from the competitors.