6 Instagram Marketing Tips that Will Make Your Business Rock
This article will lead you into the world of infinite possibilities of Instagram marketing, and it will show you the proven tricks which will enhance your marketing experience.

Social media has become a powerful source of information regarding any life sphere, and we can say that most people unfairly underestimate it. It's quite helpful when it comes to sharing ideas, experiences, events, or promoting business, and it allows you to meet people around the world and develop a partnership with them.
Speaking of businesses, most beginners have started by creating business accounts on the Internet, which gave excellent results in business promotion. One of the most prominent social media marketing solutions is Instagram – even though it started as a simple platform for sharing images, it soon expanded its fields and became quite an advertiser.
1. Switch to Instagram Business Account & Use Free Insta Tools
There is no business you can't promote on Instagram – from gardening tools to fashion line and software engineering. Hence, no topic is uninspirational per se, and all you need to do is to present your business in the right way, including interesting posts that will grab people's attention.
The first thing you should do is switching to the Instagram business account. In that way, people can see what your business is aimed at, and you can add your short bio and some crucial info like street address and phone number.
Secondly, take advantage of the free tools that Instagram is offering – consider Instagram Insights, which allows you to view statistics that include impressions, engagement data, and a lot more. Besides, you can get the info on your followers' age, gender, location, and their active hours, which helps you understand the way the users are interacting with your content. By having insight into your followers' engagement and interaction, you can create more content that will grab their attention – include creativity in your everyday business, that's never a mistake!
2. Use Interactive Hashtags Which Describe Your Brand
Hashtags are the language of the Instagram posts – the more engaging the language, the more the public, so, be creative and unique.
Come up with the hashtag that both describes your brand and contains some motto or slogan.For example, there is #itgivesyouwings hashtag from the Red Bull company or #justdoit from Nike – it's been their slogan for years, and that's something people remember them for. When you create such a hashtag, you'll be able to search for it and see if someone has posted a photo using that tag. Also, don't forget to include some "simple" hashtags which are relevant to your content – more people will be able to discover it, and the target audience will reach it easily.
When you create such a hashtag, you'll be able to search for it and see if someone has posted a photo using that tag. Also, don't forget to include some "simple" hashtags which are relevant to your content – more people will be able to discover it, and the target audience will reach it easily.
However, don't overload your posts with a bunch of hashtags – it doesn't look nice, and the users might see it as spam. Instead, include fewer hashtags, but let them be unique, catchy, and easy to remember.
3. Enhance Your Instagram Stories
Even though Instagram stories vanish in 24 hours, they are a powerful way of engaging more followers. Besides, Instagram has added many new story features which you can use to create more creative and funny content.
Here are some of the features that can help you promote your business efficiently:
IGTV – even though it's not a part of Instagram story per se, this app is crucial for Instagram marketing. With IGTV, you can post longer (10-60 minutes), vertical videos which make it easier to get closer to your audience. The users can like, comment, and share the video with their friends in Direct, and more and more people will discover your content by clicking the IGTV tab.
Live video story – your followers will gain the opportunity to meet you and your products "in person," which is an excellent marketing tip. When going live, the best would be making an educational video – for example, if your business is about a bakery, you can explain how to bake and decorate cookies. The users can comment and ask for more, and they will be looking forward to the next video.
Highlights – if you've had some great stories which you would like to share again and keep more than 24 hours, here is the solution: highlights. Make custom collections of your best stories and embellish them with a unique title and logo. When users go to your profile, the highlights will help them see what your brand and business are about.
Use polls and emoji sliders – not only it's interesting, but it also helps you get to know what your followers think about your brand and products. You can ask them to vote for the best product, to grade your newest invention or to give you some ideas which would improve your profession. Customers' feedback is crucial for any business, and you should consider their suggestions and recommendations – they'll appreciate that.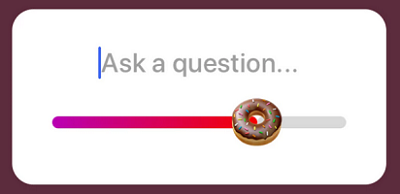 These are some of the suggestions that you can use for enhancing your Insta story experience. Post stories regularly and make sure you're providing users with new and fresh content – and don't overdo them! When people see a lot of tiny lines above your post, they're more likely to skip it and miss potential useful content.
4. Collaborate with Influencers and Verified Accounts
The fastest and most efficient way of getting more followers is building connections with influencers who have already gained trust among users. It is proven that people usually buy stuff when they see that celebrities use them, so it's recommended to start "jam sessions" with influencers whose audience is relevant to your products or services.
However, even some irrelevant content may become heroic. We all remember the hilarious Game of Thrones scene where the Starbucks cup of coffee lays on the table in Winterfell. Was it a mistake or not, according to Toofab.com, Starbucks won about $2.3 billion in the free advertisement after that episode since there were about 10k mentions of the HBO channel and coffee industry together in both online and printed forms.
Unless your product is likely to end up in a blockbuster TV show, ask bloggers or YouTubers to promote your products – give them your product for free, show the appreciation towards them and say hello to the beginning of a long-term partnership.
Besides, you can develop collaboration with more than one influencer and build permanent brand awareness with a new audience – don't be afraid to get in touch with other people and exchange services – it's an excellent Instagram marketing strategy.
5. Inject Creativity into Your Posts
Your Instagram feed should be catchy and good-looking. When someone goes to your page and sees funny pictures that include comics, interesting captions, and inspirational quotes, you'll at least get likes, comments, and shares – these are the particles that will create a mighty atom!
Don't think that your industry can't be promoted artistically – it can, and you are the one who has the brush. For instance, if you take a look at the Instagram feed of Apple, you'll be surprised to see that there are no posts of iPhones or Macs – on the contrary, you'll see the photos of nature, people, art and bright colors equipped with hashtag #ShotoniPhone.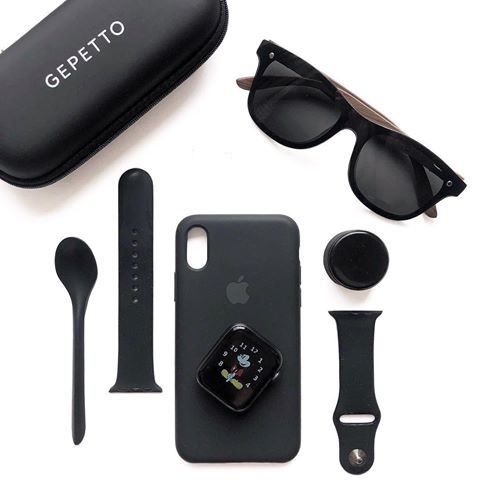 And yes, they're still one of the leading companies in selling electronic devices, even though they're promoting it in some other way. So, no matter what your business is about, don't hesitate to season it with colorful pictures and lovely captions – and that's how to use Instagram for marketing.
6. Make Sponsored Ads and Reach More Audience
Sponsored ads are one of the most useful Instagram marketing tips. If you're at the beginning of your business journey, it's essential to promote it in the right way and to the right target audience.
Sponsored ads are an excellent way of reaching the accounts that don't follow you so that they can have a glance at the services and products your business is offering. You can use existing content for sponsored ads, or you can create something new – in both cases, make sure the material is appealing and engaging and that it reaches the demographic your promotion is aimed at.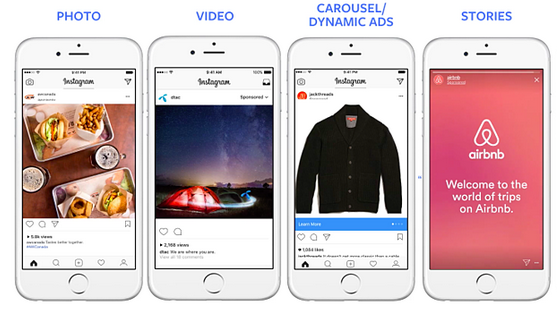 There are different forms of creating sponsored content:
Photos – promote a picture that contains the elements of your business, put a hashtag and a caption.
Videos – videos are another effective way of sponsoring. Make a short, catchy video, and share it widely.
Carousel/dynamic ads – this type of ads comes in handy when you want to inform customers about the upcoming promotions and discounts, and they're also useful for step-by-step tutorials.
Stories – we've already mentioned stories as a powerful way of enhancing marketing on Instagram. You can promote your stories and make them available for the people that don't follow you – they can be posted like photos or videos.
As you can see, there are multiple ways of promoting your services on Instagram – all you need to do is find the appropriate audience and make sure your posts look catchy. Besides, you can choose how much money you want to spend on ads by setting an ad budget – who says the marketing needs to be pricey?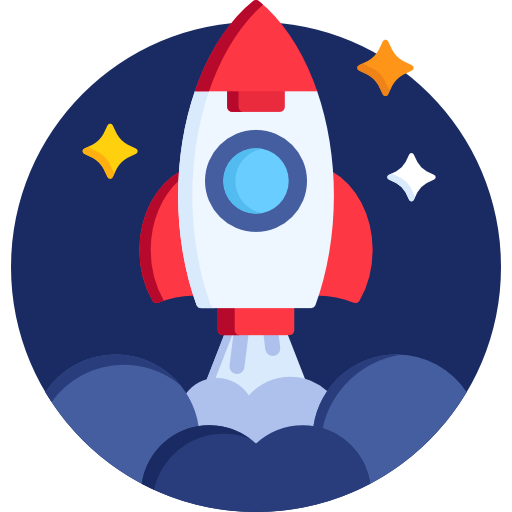 OrganicSoft – Promote Your Content Organically and Efficiently
Digital marketing is an essential part of the contemporary business world. If you're unsure how to develop it in the right way, don't worry – meet the SEO experts that will give the best promotion to your business! OrganicSoft is a leading company in providing the best SEO practices to clients from different industry branches. We have created a unique approach to Instagram photo ads, video ads, story ads, and carousels, which will boost your traffic and exposure on social media. Contact us today at (858) 800 2526 and get to know more about the services that this San Diego SEO company has to offer.