6 Tips for Enhancing Your Small Business Marketing
You may run a restaurant with delicious exotic food or coffee shop with the rarest coffee flavors, but what if no one knows about it? The lack of advertising leads to reduced business performance, which is not what you've planned, right?
Improved marketing strategies are the essence of business development, and if you're promoting your products in front of the right people, there is more chance that you will enrich your business and sales performance.
Speaking of marketing, there is no single strategy which you should apply –it's a mix of skills, tricks, and methods that should be directed to reaching the goal, which is attracting as many customers as you can and sell the products. Marketing 101 won't help you much, so let's go directly to the list of 6 tricks that will enhance your small business marketing and sales skills.
1. Compose an Outstanding Elevator Pitch
Elevator pitch is a short description of an idea, and it should concisely explain its essence so that any listener could understand it. Hence, it's a mind-boggling activity.
You'll have less than a minute to grab someone's attention, so, your presentation must be outstanding. Have a look at these 4 questions which help you create a killer elevator pitch:
Who am I? – the first thing you should do is introduce yourself and your company; for example:
Hello, I am Jon Jonson, and I am CEO of the WorldBooks company. – and that's enough. There's no need for revealing your age or marital status; that's not the primary thing that the potential customers would like to know. If the company is less known, add some background, like: … which is a company in San Diego, CA.
What's my business about? – imagine that nobody has ever heard about your company; so, when presenting it, make sure you say a couple of words on what your business is about, like:
WorldBooks is dedicated to publishing and retailing books from the authors worldwide. Our task is to bring all the literature genres closer to the audience and foster young people to read more.
What am I offering? – think of the special offer that you're promoting at the moment. The best would be offering discounts or free samples of your products because that's how the customers will remember you.
We're offering a 50% discount for students on all the books found in our store. The offer is valid until the end of May, or while stocks last.
Call to action (CTA) – once you've introduced the audience to your business purposes and discounts, it's time to make them consider your offer, for example:
If you want to enrich your home library, visit our store in ABC Street 12 or go to our website www.worldbooks.com and place your order instantly.
So, the final elevator pitch version should look like this:
Hello, I am Jon Jonson, and I am the CEO of the WorldBooks company, which is situated in San Diego, CA
. Our company is dedicated to publishing and retailing books from the authors worldwide, and our task is to bring the literature genres closer to the audience and foster young people to read more. That's why we're offering an exclusive 50% students discount on all the books found in our store, and the offer is valid until the end of May or while stocks last. If you want to enrich your home library, visit our store in ABC Street 12, or go to our website and place your order instantly. By crafting elevator pitch like this one, your chances for attracting customers and selling products are significantly improved. You can also add some more concepts depending on the situation and advertisement type, but more on that will be discussed later in the article.
2. Promote Your Products Using Social Media
Once you've crafted a good elevator pitch, you're ready to put your business on the stage, and the first one would be social media.
Social media is not the only way of life nowadays, but it's also an excellent way of promotion and advertisement. People could spend the whole life surfing the Internet and social network looking for the stuff to buy or places to go out, and that's why you need to start your promotion from there. Let's see how you can use Instagram for such purposes:
Make an account and follow as many people as you can
Post images using hashtags and catchy phrases
Don't be spammy; make sure you post 1 or 2 posts daily maximum
Respond to comments and messages
Consider the last concept as the most important one if you want to improve your small business marketing – if you're not responsive, your potential customers will find you rude, and that's not the good beginning. Instead, respond using phrases like dear customer and have a nice day – there is nothing bad in being kind, and customers appreciate that.
3. Let the Customers Meet You
Successful leaders of the most potent enterprises like Microsoft, Apple and Facebook, were the protagonists of the ads about their businesses and spoke directly to the audience – the result is obvious.
Marketing for small business recommends this strategy as well – company founder or CEO is often presumed as a mythical being seen only by his/her employees, and if he/she shows in front of the camera and speaks to the audience, that's a step further to better promotion. However, the way you speak to your customers may become the best way to advertise – if your tone is melodic, if you're persuasive and if you show a bit of the emotional side, people will love you! Let's take our elevator pitch as an example: We know how difficult it is to be a student nowadays – pay for the rent, pay for the transport and pay for the class books – that's why we're offering an exclusive 50% students discount on all the books found in our store, and the offer is valid until the end of May or while stocks last. By revealing yourself, you gain people's trust, and they become ready to see what you're offering, and once the audience sees that you understand them, they're more likely to become your buyers.
4. Consider Facebook Marketing for Small Business
When it comes to online marketing for small business, Facebook is the unbeatable leader. It's a network used by more than a billion people, so, if you're wondering how to market your business, take it into consideration.
First thing you should do when it comes to Facebook promoting is making a
business page:
Create a page on Facebook
Choose a category – local business, company, brand, etc.
Add a profile picture and cover photo
Create username
Set up roles – moderator, administrator, etc.
Verify your page
There a couple more steps you should follow, but it will be shown to you as soon as you start the process.
A Facebook business page allows you to set up working hours (it also shows change during holidays), location and contact number. People find that information useful, and that's another advantage of Facebook marketing. When it comes to Facebook, you also have the option of paid advertising – that's quite useful since it allows you to choose the audience, demographics, and age to whom your business is directed, and the ad appears on Facebook, Instagram or Messenger of that people.
5. Develop Small Business Email Marketing
Email marketing is mostly seen as the archaic way of advertising, but the practices have shown that it is one of the most efficient marketing tools for small business.
So, how to promote your business using email marketing? It's simple – this way of marketing consists of sending newsletters about your product to your potential customers using e-mail as a "weapon" – follow these
4 steps
and jump into the customers' inbox with confidence:
Collect e-mail addresses and create mailing list– first, you need to collect your customer's contact; ask them to introduce it when purchasing via the website and make a unique mailing list based on that
Ask for permission – before you start sending notifications to your customers, make sure you've got their permission. Not everybody likes receiving such messages, and if they decide to stay 'uninformed,' respect their choice.
Don't be spammy – notifying customers about new products is ok, but not every single day; it's recommended to send newsletters once a month, or once in two weeks so that people don't forget you.
Use CTA at the end of e-mail – include your website link at the end of the message and invite the recipients to check it out. In that way, you both promote your content and boost website traffic
6. Ask Customers for Feedback
Feedback is another feature of small business advertising. When someone makes a purchase online, ask him/her to leave feedback or review – in that way, other people will see different opinions which can encourage them to buy from you.
Besides, feedback can help you improve your strategies, services, and products. People use to give suggestions, pros, and cons which you can take in consideration when making a business plan for the future.
Final Thoughts
You certainly agree with the fact that good advertisement is a solid start for future business development – and that's true.
However, not everything lies in high-quality video, bright and colorful pictures and catchy slogans – when people see that, they see the corporation, factory, and commercialization, and when it comes to the other side of good marketing, people need to see you. So, be responsive, let people meet you and hear your voice, believe in yourself and accentuate the value of your product – and that's how you will ensure the high rankings on the market.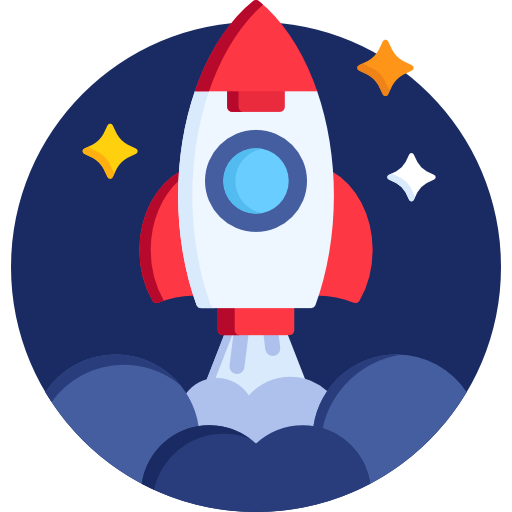 OrganicSoft – Experience New Sphere of Digital Marketing
If you want people to see what you have to offer, make sure you show it in the right way – and if you need professional assistance, meet OrganicSoft. OrganicSoft is a leading company in providing digital marketing and San Diego SEO services for different kinds of clients. Contact us at (858) 800 2526 regardless of your profession and let us introduce your business to the right audience.