7 Proven Website Content Strategies That Will Boost Your Online Presence
In addition to impeccable design, compelling pictures and multimedia, high-quality website content is what grabs the attention of both people and search engines. Creating a content that stands out of the virtual crowd is not an easy job, but the 7 expert tips we've prepared for you will help you craft a masterpiece that will reach the highest rankings.
We all know that a picture is worth a thousand words, but the truth is that nothing can replace the power transmitted with letters. The concept of modern SEO lies in well-developed web content writing that grabs users' attention and makes them come back to your website, craving for similar stuff.
Remarkable content also means original content – no matter if you write for business or personal purposes, you shouldn't be afraid to express innovative and useful ideas. Plagiarism is harshly banned by Google, which is why you shouldn't copy-paste someone else's ideas. Besides, that's quite unprofessional. The following list of 7 proven strategies will provide you with the tips for successful website content creation that will help your page reach the highest search engine rankings.
1. Don't Forget Who Your Target Audience Is
Successful writers must know who their loyal readers are, and so must a content creator. Before you start crafting a text, ask yourself a question Who is my primary audience?
Believe it or not, the answer will reveal you the first steps of organizing your writing. For example, if you write for a company that produces sports equipment and clothes, you surely have a wide range of audience – men, women, fitness trainers, nutritionists, trendsetters, and people of all ages who already do sport or want to start doing it.
Therefore, there are a plethora of different ideas that you can develop to meet the needs of every segment of your audience. Think of the topics that might wake up their interest, answer the potential questions they would ask, and provide them with the information they might need.
The more the variety you bring to your topics selection, the higher the chance to attract more people to your site. Still, the content needs to keep relevant, useful, informative, and optimized for search engines in order to accomplish the primary goal.
2. Focus on Crafting Strong and Compelling Headlines
Writing a web article is not only about creating a central content. In fact, you should devote some time to composing headlines that would hook the people into reading your main writing.
Headlines are meant to provide the principal information about the content you offer, and, at the same time, they need to convince the user that your post is worth reading. When it comes to headlines, be strategic, creative, and most importantly,
offer a solution
. For example:
Top 10 Abs Workouts You Can Do At Home – Doing exercise at home is what most people prefer, and you gave them the example they can apply.
How to Lose Weight in 30 Days – Again, who wouldn't like to lose weight quickly and efficiently?
Don't Eat This Product If You Want to Lose Weight – People will be curious to know what product causes weight gain, and since you didn't reveal it in the headline, they'll have to click on it and find out.
However, don't offer false solutions or clickbait. Any false advertisement that hooks the readers and delivers irrelevant content leads to website's bad reputation and annoyed users.
3. Use the Appropriate Language
By the syntagma "appropriate language," we refer to finding the balance when writing. You should have in mind that you write texts for the entire Internet community – experts, amateurs, beginners, and random readers who run into your article and want to check it out.
So, it's essential to avoid using professional jargon that's understood only by the experts of a specific branch without explaining it first. If you use acronyms, or particular terms, spell them out – not everybody knows the meaning of HTML, for example, so you'll write Hypertext Markup Language next to it – your readers will be happy because they don't need to do additional research. This is especially useful if you work in a technical industry but want your website to be accessible to your customers. Hence, don't forget your primary audience.
4. Make Sure Your Content for Website is Easy to Read
People are not willing to read wordy and unconcise web content – in fact, they run away from such structures.
Knowing that, you shouldn't make such a mistake – instead, make the text look scannable and attractive to the user. Here are the 3 basic concepts of the well-structured web content:
Watch the grammar – If your content is not grammatically correct, the users won't be enjoying reading it. Besides, they'll see you as unprofessional and not so well-informed source.
Don't use too "sophisticated" language – Readers don't love the content that's full of jargon and unknown phrases. Accordingly, don't express your erudition, and get straight to the point with simple, but powerful words.
Make it scannable – When someone enters your site, they'll first see the wide picture of your content. If it lacks a comprehensive structure, you'll impress nobody. So, use bullets, shorter paragraphs, subheads, bold, and images that'll keep the readers interested.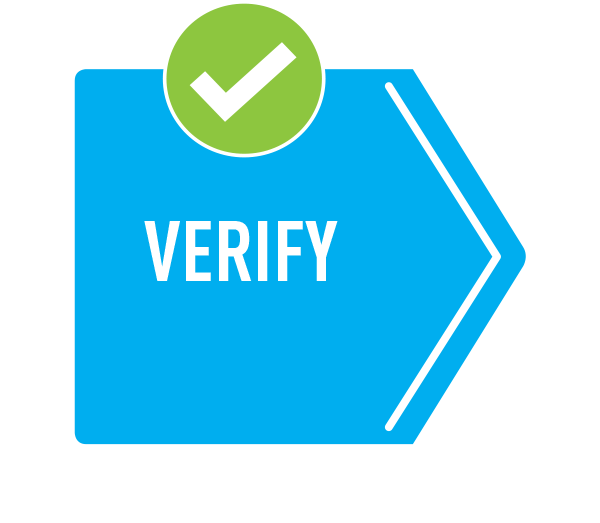 5. Provide Verified and Accurate Information
No matter what your article is about, you must be sure that the information you include there is accurate.
If you provide your readers with unverified data, you and your company (if you write for a company) are at risk of jeopardizing the reputation. So, before you publish a post, double-check the resources you've used for website content creation, and make it public then. Here are some tips that can help you prevent the flow of faulty information:
Link to more content – Linking to either your or someone else's content brings more authority to your website.
Link to trustworthy pages – Avoid linking to unauthoritative sources that lack citations and proven data. Find other pages that provide high-quality web content and link to them – that way, you'll earn more trust from readers.
Help the search engines – Search engines can determine what your content is about when you link to other sources – that way, it can categorize it and rank it higher.
6. Develop Interesting Website Content Ideas
People are born to be creative, and that's quite critical for website content writing. There are many ways of presenting the critical topics on your page, and the next ones are just the part of the endless circle of possibilities:
How-to posts – This type of content has always been popular, and it still is. Write step-by-step guides on wanted topics, include images, videos, sketches, and detailed explanations, and you'll get a top-notch content in a blink of an eye.
Checklists – Such lists are also quite popular and interactive. For example, you can create a list of things that should be done after training, or the list of food that should be eaten during the diet. The options are limitless, and the decision is up to you.
Tips and tricks – Again, such posts are never outdated, and you can always come up with content ideas that can be presented through tips and tricks — for instance, 10 Amazing Tricks to Get a Flat Stomach.
Buying guides – People love to consult the Internet before buying a particular item. You can include product comparisons, reviews, pricing plans, pros and cons, main features, and other info that someone might find essential about the product they search for.
Myth dispelling – There are myths and misconceptions in every industry – if you offer to reveal the truth, the readers will be happy. For example, the content that's about misconceptions about healthy diet can reach a lot of popularity.
7. Use the Website Content Generator
If you eventually run out of ideas, or if you don't have enough time to compose a content, you can go for website content generator.
Website content generator is an advanced tool that lets you type a keyword or key phrase into a search box and creates a unique content based on existing articles that target the same keywords as you do. Such software has some benefits – it saves your time, it creates more or less unique content, and there are some free plans you can find on the Internet. Speaking of its weaknesses, a potential creation of nonsensical articles can be the one. Therefore, if you use such a tool, make sure you read it carefully before publishing. If you want to check the features of the free website content generator, you can go for Article Generator – it offers website content creation based on the keyword you want to rank for, and you can generate the article for free. There is also a premium version, and it brings even more features, including generating unique articles, choosing the language, and it promises better search engine ranking.
Out of Ideas? OrganicSoft Will Compose a High-Quality Website Content for You
When you have a lot of work to do, your inspiration for writing can significantly go down. Instead of risking and creating poor website content, hire the professionals who'll do the job for you. OrganicSoft is San Diego SEO company that provides the services regarding website content writing, keyword research, and onsite optimization, as well as technical SEO. With more than 10 years of professional experience, we exactly know what is best for our clients, and that's why we create unique strategies that deliver significant results. If you want to experience the best SEO content writing services in San Diego, don't hesitate to contact us at (858) 800-2526.