7 Tips on How to Optimize YouTube Videos and Make Them Popular Worldwide
It is considered that people have less attention span than goldfish. That makes sense since almost everyone gets tired from reading long contents, no matter how great they are. All that brings us to video SEO – a new way of putting the content into a smaller box and presenting it more excitingly.
People fall for visualities – no matter if it's about images, videos, or GIFs, they are an excellent way of grabbing attention and sharing knowledge and ideas with the rest of the world.
For example, we're continually looking for tutorials on how to bake chocolate cookies, how to delete a blank page in Word, how to sleep better, while the gamers might search for walkthroughs on how to kill a troll in Skyrim. Instead of writing step-by-step instructions and explaining every single detail, people started recording videos performing the "action," which proved to be more helpful than some written content. However, what if you've got a great video which can't reach more than 100 views? That means that it's not well-optimized, and that's bad if it's about some interesting and useful content – but there is a solution for that problem as well. Let's go through 7 tips for YouTube video optimization – apply them, and you'll notice the higher rankings and more popularity in the infinite YouTube Universe.
The Essence of the SEO for Videos
Video SEO is about optimizing your video to be indexed and ranked high in SERPs for relevant keyword search.
Your website can be ranked both in the video tab and universal search. However, it can take a lot of time for one website to get ranked in global search because it mostly depends on your site's authority, its video focus, and its rankings for video-related queries. Instead, put more emphasis on video search because it'll bring you quicker and more efficient results. Without SEO, there is less chance that your video will get to the first page on Google, YouTube, or similar search engines. However, don't put too much focus on it – if you put SEO to the fore, you risk neglecting the content quality and making the video less attractive to the audience. Let's start with the tips.
1. Choose an Adequate Video Sharing Platform
You'll choose a video sharing platform depending on the goal you want to achieve – either it's raising brand awareness or driving more traffic to your website.
If you are focused more on general brand awareness, you should consider platforms like
YouTube
. Let's have a closer look at YouTube video SEO, and the advantages and disadvantages of using this platform for business:
YouTube is accepted worldwide: YouTube is the most powerful video platform worldwide, and that's the main reason why the videos uploaded there usually reach vast popularity.
The video length is not capped: You can upload any video size on your YouTube account. However, most businesspeople claim that they've gained a significant amount of success with videos of 2 minutes or less. Also, the videos of seminars, conferences, or speaking engagements bring a considerable number of views.
Add links that act as a natural backlink to your video: Once you've placed a link to your business website from your YouTube channel, you will get a backlink boost that will enhance your SEO efforts.
Suggested competitors' videos can grab your potential customers' attention: When people see your video, they might want to see what the others from your branch have to offer – so, they'll click on one of the suggested videos that are on the right side of the screen.
The different brandings can confuse and turn away your customers: If someone sees both your brand and YouTube's on your website, that person might end up confused. The dual branding usually has a bad impact on customers, and that's the reason why most of them give up on buying your products.
Related videos might not be relevant: The videos that are marked as related often show different content than yours, and that's because YouTube tends to display videos for which are used the same or similar tags.
On the other hand, if the goal of your video is driving more traffic to a website, you should consider other hosting platforms – for example, JSON-LD or Schema markup.
Unlike YouTube, which automatically optimizes your video for mobile devices, the platforms mentioned above require manual setup. However, it's recommended to do it since most people use their smartphones for watching visual content.
2. Think of the Title and Description of the Video
Don't forget that well-structured and catchy title and meta description are crucial factors that influence rankings. Hence, they need to be quite representative.
When crafting headline and description, bear in mind these 3 simple tips that will help enhance your SEO video marketing experience: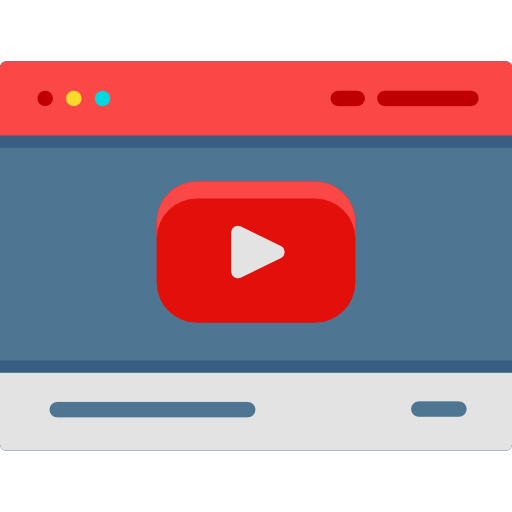 Target the right keywords: Do the keyword research and check if you're targeting for the right one(s).
Don't overdo the keywords: As you might know, title and description shouldn't be stuffed with keywords. Don't forget that your video needs to be "shareable" and "clickable," and that it's made primarily for people.
Be concise and clear: Make sure the name and description of your video send a clear message to people. If the keyword you're ranking for is how to paint a portrait, your video could be called How to Paint a Portrait Step by Step. You can also add your name at the end – How to Paint a Portrait Step by Step – John Johnson.
3. Consider Adding a Video Transcript
The videos that include captions significantly improve user experience. They're especially suitable for non-native English speakers who feel more comfortable when there is an additional source of text, and they also come in handy when you must watch the video without sound.
However, these are not the only advantages of the video transcript. It is a vital segment of the video SEO optimization, and apart from making your video accessible to more people, it also makes it more scrapable by search bots.
By adding a transcript to your video, you make it more indexable, and you can rank for various queries. Also, people will appreciate it.
4. Make the Video Thumbnail Look Eye-Catching
Observe a video thumbnail as a book cover or movie poster – it's there to grab people's attention and make them consume the "product." The thumbnail is what people see first when your video is indexed, and your task is to make it look compelling and relevant.
Here come 3 useful tips for crafting a perfect thumbnail:
Create custom "human" thumbnails: It's found that thumbnails that contain a human grab more attention and increase CTR (click-through rate). For instance, some companies dedicate a couple of hours to shoot a series of photos that might serve as a thumbnail.
Make sure you include a high-quality image: A high-quality thumbnail image is what makes the people click on it. Also, it's a way better solution than putting random video screenshots as a cover photo.
Make sure it's relevant to the content: The thumbnail must be related to what you're trying to rank for. For example, if your video title is How to paint a portrait, make sure the thumbnail contains an actual person who's doing it.
A video thumbnail can have a massive impact on CTR and other vital video SEO metrics – when creating it, think of the video image that would grab your attention, and start developing the idea in the right direction.
5. Embed a Video on Your Website Landing Page
Your homepage says a lot about your website. When visitors "land" there, you don't have much time to impress them – hence, you need to do something that would make them stay longer and stick around your webpage.
The best option for that is embedding a video to your landing pages. Written content can become time-consuming sometimes, and additional video source on a page is an excellent way of engaging the potential customers. Here are some ideas that will help you improve your video SEO optimization experience:
Include product videos: According to some statistics, product videos are a powerful way of increasing the website conversion and encouraging consumers to make a purchase.
Think of explainer videos: If your business is not about retailing and selling products in general, but it's service oriented, then explainer or introductory videos can be your cup of tea. This kind of video will introduce the visitor to your services, and people behind the business who are showing the services in action.
Use rich snippets: Rich snippets will make your webpage stand out from plenty of other results in SERPs. Google will display the thumbnail, length, and a description of the video found on your website, and the searchers will be more interested in clicking it.
However, avoid embedding the same video on multiple pages – from the SEO's point of view, it will look like you're competing against yourself, which makes no sense.
6. Share the Video on Social Media
Social media is an advertiser number one in the contemporary world – so, don't miss the chance to show your video to the millions of social network users.
It's recommended to upload your video to a
Facebook business profile
or
Instagram account
since it helps encouraging social sharing and brings a greater amount of backlinks that can make your website more authoritative in search engine's eyes.
7. Include CTA to the End of Video
The end of your video should contain a CTA button – if you want people to continue watching your videos, offer them to subscribe to your channel, and explain to them why it is a right choice.
For example, add something like If you found this helpful, subscribe to my channel for more similar videos! In that way, you're directly inviting people to follow your content, convincing them that they won't regret it. Besides, subscriptions send an essential message to Google. If people keep subscribing to your YT channel, there must be something worth watching, and search engines will have that in mind. Apart from CTA, many YouTube users tend to add a couple of their other videos that play in boxes at the very end, which is another fantastic option to get more views for the rest of your content.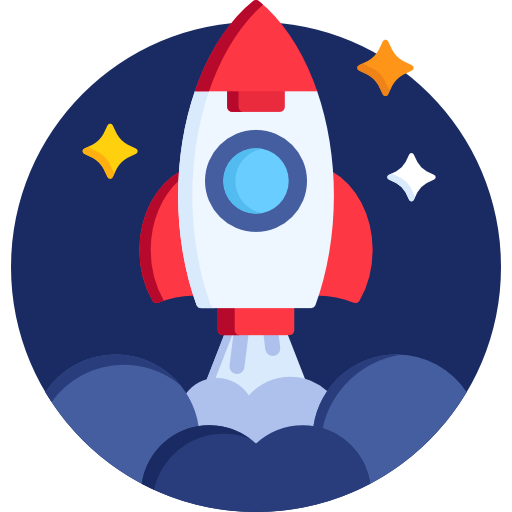 OrganicSoft Brings More Empowered SEO Practices to Your Business
Search Engine Optimization is the ever-changing process, and OrganicSoft tends to stay up-to-date with the latest changes and innovations. That's why we bring the best SEO practices to our clients, regardless of their profession. We can help you boost your online presence and provide you with the best video SEO experience you've never seen before. Don't hesitate to contact us today at (858) 800 2526 and let us introduce you to the San Diego SEO services that will help your online business reach the highest level.