6 Fastest and Most Reliable Web Hosting Sites (Free & Paid)
There are myriad of web hosting providers. What works well for one business might be entirely wrong for another. We tested ease of use, uptime, speed, uptime, and customer service for hundreds of the biggest and best-known hosts before making the list of 6 best web hosting services (free & paid).
During the last decade, the bulk of trade transactions has shifted online. Gone are the days when you can choose any web hosting company to manage a website for your business.
Nowadays business owners believe that it's critical for the success of their company to pick the right web hosting provider since they're now more dependent on their website to produce the sales that they need to make their business profitable. You need to have a web hosting service that is reliable, efficient, and trustworthy to be successful in today's market. One of the primary reasons for having a website is that your business can operate 24/7. However, even though you made every effort to ensure that your website runs smoothly, you'll inevitably encounter problems that will affect its performance. Therefore, opting for a web hosting provider that is equipped with a reliable around the clock support will ensure that issues with your website will be resolved quickly and efficiently.
What is Web Hosting?
Web hosting is a service that permits individuals and businesses to post a website or web page onto the Internet.
A web host is a service that delivers the technologies and services required for the website or webpage to be viewed online. Websites are hosted, or stored, on servers. When someone wants to find your website, all they need to do is type your site address or domain into the browser. Their device will connect to your server, and your webpages will be delivered to them via the browser. Some hosting companies require that you own your domain in order to host with them. In case you don't have a domain, the hosting companies will help you buy one.
Types of Web Hosting Services
There're different types of web hosting services available to host your website. Before signing up for web hosting services, it's crucial to understand what sort of service your website needs, the types of server you or your business needs, your budget, and what kind of services the web host provides.
Hosting solutions available are: Website Builders - Website builder is a hosting service that caters to beginners who want to host a website but 'poor' technical skills and knowledge to build one. It delivers an online browser-based interface to build your website and host the website without any additional setup. Shared Hosting - In a shared hosting ecosystem, your and other website owners shared one server. It involves sharing the physical server and the software apps within the server. Shared hosting services are affordable since the cost to operate the server is shared between you and other owners. Dedicated Hosting - In a dedicated hosting playground, you get the entire web server to yourself. It provider quicker performance, as you have all the server's resources entirely, without sharing with other site owners. It also means that you will be responsible for the cost of server operation entirely. It's a good solution for sites that needs a lot of system resources or require a higher level of security. Collocated Hosting - In this kind of hosting, you'll buy your own server, and housed it at a web host's facilities. You'll be responsible for the server itself. An advantage of this hosting service is the full control of the web server. You can install any scripts or apps you need.
Standard Features
Here are three primary features you should be expecting from your hosting provider:
Email accounts – Certain hosting providers require users to have their own domain name. With a domain name ( www.yourwebsite.com) and email account features delivered by your hosting company, you can create domain email accounts (yourname@yourwebsite.com).
FTP access - The use of FTP allows you to upload files from your local computer to the web server. If you build a website using your own HTML files, you can transfer the files from your computer to the web server by FTP, enabling your website to be accessed via the Internet.
WordPress support - WordPress is an online website creation tool. It's an excellent blogging and website content management system, which is a suitable way to create and manage the website. WordPress powers over 30% of websites. Most hosting providers will tell you straight away if their plans are WordPress-compatible or not.
Why You Need Web Hosting Service?
If you want to publish your website online, you need a web hosting service. Plus, a web host offers more than just web hosting services.
For instance, web hosting companies typically use in-house technicians to ensure their clients' websites are up and running 24/7. Also, when website owners need help or troubleshooting, the web host's in-house support are the go-to people. A professional web hosting service provides a hassle-free experience, so you can focus more on your businesses.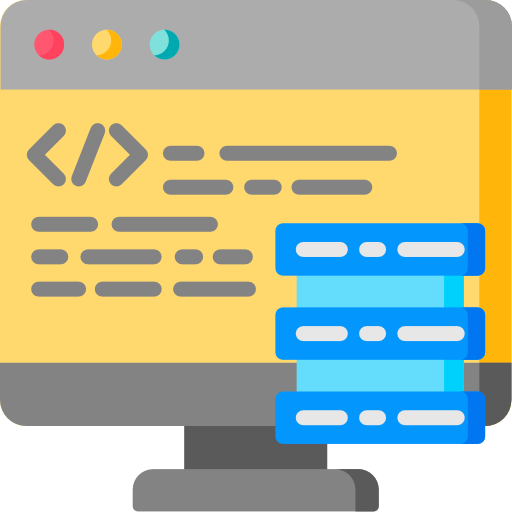 Best Website Hosting Sites
When choosing the best web hosting site, there're thousands of service providers to compare. And all provide various levels of features, performance, ease of use, and price ranges.
Therefore, the following web hosting reviews will show you the 6 web site companies that match your need and give you ways to save time and money in the process.
Bluehost
WordPress is the most popular website builder, and web hosting company Bluehost is WordPress' preferred partner.
That's why it's the best web host on the market.
It balances price and features for less experienced businesses while providing lots of solutions for more advanced users
. Its shared hosting plans start with a very reasonable 'basic' plan, targeted for home users.
Bluehost also provides a free domain and offers a free Weebly-based website builder to create a site up to 6 pages, although website templates aren't included.
And keep in mind that none of the plans include SSL, but certificates are available as an add-on. With great customer support on offer too, it makes for compelling, feature-packaged, user-friendly web hosting – with customization solutions for enterprise user. WordPress plans are naturally more expensive, but you'll get automated setup for WordPress, along with other popular apps via a Mojo Marketplace-powered platform.
Unlimited data transfer;
Unlimited domain hosting;
Responsive live chat support;
Customized cPanel interface;
Customized WordPress dashboard;
Automatic WordPress installation;
Automatic WordPress plugin and theme updates;
Performance caching;
Free SiteLock CDN.
Requires Plus or Choice Plus plan;
Need to close some Ad/Promotion boxes in their dashboard;
Pricing
Basic plan – $2.95/month; one website, 50 GB SSD storage, unmetered bandwidth, and more;
Plus plan - $5.45/month; unlimited websites, unlimited SSD storage, spam experts, etc.;
Choice Plus plan (recommended) - $5.45/month; unlimited websites, , unmetered bandwidth, domain privacy, etc.;
Pro plan - $13.95/month; high performance, site backup (CodeGuard Basic), dedicated IP, and more.
HostGator
HostGator is one of the biggest, oldest web hosting companies in the niche. But they're still making improvements, posting an average uptime of 99.98% over the past 12 months.
When it comes to cheap web hosting, its Hatchling package is a top choice. It offers an impressive amount of unrestricted features in its basic Hatchling plan: no limits on web space, bandwidth, subdomains, FTP, MySQL databases, and email accounts.

It features one-click WordPress installation, cPanel-based site management, a 99.9% uptime guarantee covering server/network failures, 24/7 customer support, and $100 of Google and Bing Ads credits.
However, you can only operate one website on the Hatchling package, without free domain name for a year, either. It includes low pricing and free transfers for new accounts within the first month after you have signed up. A 45-day money-back guarantee means that if you aren't happy with the service, you can cancel it.
Linux- and Windows-based plans both available with shared and dedicated servers;
99.9% uptime guarantee;
45-day money-back guarantee;
Plesk & cPanel control panels;
Free migration service;
Courtesy off-site backups;
Free advertising offers;
24/7 support.
Long commitment periods – discounted prices are only available if you commit to HostGator for a few years;
No Windows-based VPS hosting;
No free domain registration.
Pricing
Hatchling plan - $2.75/month; single domain, one-click installs, unmetered bandwidth, and free SSL certificate;
Baby plan - $3.95/month; unlimited domains, one-click installs, unmetered bandwidth, and free SSL certificate;
Business - $5.95/month; unlimited domains, one-click installs, unmetered bandwidth, free SSL certificate, free upgrade to positive SSL, free dedicated IP, free SEO tools, etc.
Hostinger
Hostinger permits developers to learn code and experiment with FTP, PHP, MySQL, and cPanel without the added cost. With using free hosting sites and learning PHP, you can build free WordPress sites and hone your skills at the same time.
It's great for beginners. You can learn to create free WordPress sites and 'polish' your skills at the same time. It has a knowledgeable
24/7 multilingual (20+ language) Customer Success Team
and picks up a live chat in less than two minutes.
It's also one of the quickest web hosting services with an average load speed under 200 ms and guaranteed uptime of 99.9%.
The provider features a custom, user-friendly dashboard – hPanel. The design is clean and simple, which is what you need when building a site. Also, Hostinger is running a massive sale offering free SSL certificates along with free domains. It offers free WordPress site with 1-click installation so that you can start your blog free of charge in minutes. It also has their Zyro website builder with 1000's of templates.
99.9% uptime guarantee;
Faster loading with cache manager;
Awesome benefits that increase speed;
Excellent custom dashboard;
Responsive support (they're fun too!);
Free domain;
Unlimited features;
Great introductory price.
No daily backup;
No free SSL.
Pricing
Single plan – $0.80/month; 1 website, 1 email account, 24/7 support, 99.9% uptime, etc.;
Premium plan - $2.59/month; unlimited bandwidth, free domain, weekly backups, and more;
Business plan - $4.49; daily backups, 4 x processing power/memory, webmail access, etc.
InMotion Hosting
InMotion Hosting is one of the largest web hosting companies on the market. It includes several shared hosting plans, with prices starting at a very affordable monthly cost.
All of InMotion's plans come with plenty of excellent free features that other services might charge extra for – like malware and DDoS protection, basic backups, 'spam-safe' email and a WordPress-based website builder.
InMotion has both cPanel and Softaculous-powered hosting. Also, InMotion's overall performance levels ranked well above average.
Technical features are PHP, Ruby, Perl, Python, and PHP 7 support. InMotion has both MySQL and PostgreSQL databases and easy-to-use integration with Google Apps.There's also technical support available 24/7, all year round, for US users.
Max speed zone technology;
Outstanding customer support;
cPanel interface;
Get WordPress, Joomla, or PrestaShop preinstalled;
Over 310 free apps;
Premium website builder;
Secure IMAP email;
90-day money-back guarantee;
Fast response time on live chat support;
Server and network upgrades allow up to 99.99% uptime
Launch and Power Hosting plans have a fixed number of websites allowed per account (2-6).
Pricing
Launch plan - $3.99/month; free domain, 2 websites, unlimited disk space, unlimited bandwidth, unlimited email, and more;
Power plan (top-seller) - $5.99/month; free domain, 6 sites, unlimited disk space, 2x performance, etc.;
Pro plan - $13.99/month; free domain, unlimited websites, 4x performance, Pro Level support, and more.
WordPress.com
One of the best free website hosting services when it comes to getting online, WordPress powers 30% of all websites.
The open-source version of the CRM requires site owners to buy and configure a web hosting package, but
WordPress.com
removes all that hassle by coupling the popular system with the bulk of online storage and support.

With hundreds of themes and customization solutions to choose from, WordPress gives users an extraordinarily high ceiling to make and boost an online presence.
It also provides a simple, user-friendly interface for managing your site content, with more than 54,000 available plugins. Even at the free plan, this small business web hosting service allows users enough storage space. Switching to packages that cost as little as $4 per month unlock more themes, advanced customization solutions, more storage, e-Commerce functionality, and SEO tools.
Free to use – You don't need to buy a domain name or web hosting. It provides a free subdomain and hosts your site's data for you at no extra cost. It also contains 3 GB of free space, which is great for beginners;
Easy to set up – To use WordPress.com, all you have is a WordPress account and URL name for your site;
Easy maintenance – You don't have to handle things like updates or backups since WordPress.com handles that for you.
Ad displays;
No side identity.
000Webhost
000Webhost is the best free web hosting for small business. It's a little different than a classic web hosting provider, even the free ones. Instead, it brands itself as "learning platform for the beginners starting their journey on the Internet."
Offering a range of low-cost web hosting options with a
starter plan that is absolutely free
, 000webhost enables users an easy step in towards building – and hosting their first website.

It means that those low-cost plans tie in with two other critical parts helpful for startuppers – website builders and code learning.
Since it also offers paid hosting plans, its business model revolves around offering free hosting services that are funded by the paid end of the business. It works out for everyone's favor since users of the free hosting services also have the choice to scale up their sites by becoming paid customers at any time they want.
99% uptime guarantee;
Security and reliability;
Ease of usage;
Customer support;
Website builder;
Simplistic website design;
Restrictions.
Web Hosting Comparison
Our IT experts compare the market's leading hosting providers on the areas that matter most. Find out who is cheapest, which is the most supportive, and which is right for you in this web hosting comparison chart.
HOSTGATOR
INMOTION
BLUEHOST
OVERALL RATING
4.6
4.5
4.3
TYPES OF HOSTING
Overall Score
5/5
5/5
4.5/5
Shared Hosting



VPS Hosting



WordPress Hosting



Cloud Hosting



Dedicated Hosting



HOSTING FEATURE
Overall Score
4.3/5
5/5
3.5/5
cPanel



Unmetered Transfer



Domains



Free Bckup



Unlimited Storage Space



UPTIME PERFORMANCE
Average Uptime
99.99%
99.97%
99.98%
HELP AND SUPPORT
Overall Score
5/5
5/5
5/5
PRICE PLANS
Value for Money
3.9/5
3.8/5
4.4/5
Entry Plan (Monthly)
Hatchling: $6.95 ($83.4/year)
Launch: $7.99 ($95.88/year)
Basic: $7.99 ($95.88/year)