7 Crucial Reasons to Avoid Cheap SEO - (Brief) Startupper's Guide
Finding yourself trapping in cheap SEO services noose? Seems attractive, right? But before you go running for this deal have you stopped to consider the tsunami that can hit your business? This guide explains why you need to avoid these cheap SEO traps.
A couple years ago, there was a need to make people understand the importance of SEO in business, but it has changed. Today, it's more important to educate businesses on which search engine optimization service would best fit their needs and increase their online presence.
While it may be alluring to use bargain SEO packages to improve your business visibility, it's not a good idea. It can be both a waste of money and time. In the SEO game, knowledgeable professionals are your key players, even if their fees are higher.
Why is SEO Important?
SEO remains the single most effective marketing strategy for scaling traffic online.
Still, the search engine optimization is increasingly challenging, especially in highly competitive industries where a big number of brands that want a piece of a market share cake. Brands who invest in
high-quality SEO
and secure consistently high rankings will achieve a competitive advantage over their competitors. It leads to the changing nature of customer behavior, which has evolved considerably as the web has enjoyed exponential growth.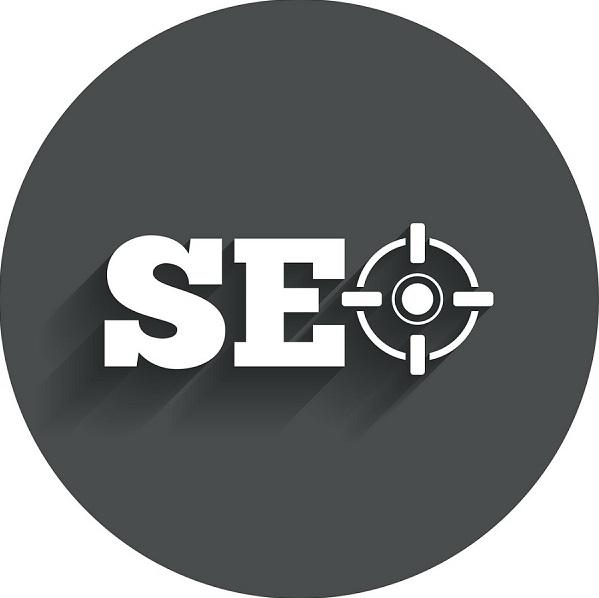 Now, consumers are increasingly likely to source, reference, and buy goods online, as they leverage the web and its tools to discover key points of information like comparative pricing and availability.
Don't forget that more than 5.6 billion searches per day on Google are alone. Therefore, brands that rank good in Google's organic search results are in the perfect position to educate consumers and compete for their products or services, while building the bedrock of trust and making the potential for a long-term relationship.
What are Cheap SEO Services?
The term "cheap" is subjective. For example, suppose your business generates millions in revenue than $10,000 may seem cheap to you. And if your company earns in less than six numbers, paying that for, services may seem absurd to you.
Regardless of what it means in your case, the most befitting argument is this – Effective SEO isn't cheap! In the SEO world, the saying "you get what you pay for" is quite true. Therefore, carefully weigh the expense against the benefit when considering your search engine optimization campaign. A cheap service may look like a deal at the time but can have long-term negative impacts on your business and brand. Here're 7 reasons why you should skip them altogether.
1. Industry Expertise
Before you go ahead with your internet marketing campaign, you should be sure that the marketer who is promoting you knows the pros and cons of your business. Here's where "industry expertise' comes into the game.
The professionals at an inexperienced SEO company generally lack wide industry experience and specialization in any specific industry. So, the resource allocated to your search engine optimization requirements might be completely new to your business domain. A recognized SEO agency, on the other hand, has likely worked across various domains and has more in-depth industry experience. A search engine optimization expert who specializes in your domain can help you practice niche targeting, make the right keyword choices, and earn high traffic backlinks in a smart way. This won't be the case with a cheap resource.
2. Poor Content
Any successful SEO campaign must include consistent and quality content. It's one of the most critical components for a top-notch SEO system. If you're on a shoestring budget and hire a cheap SEO company, your content will reflect it.
Unprofessionally written content can actually ruin your brand and company image. Blogging impacts search rankings, but it's also a "picture of your business." Poorly written blogs appearing on your website will deter readers from using your services. Don't risk damaging the first impression potential customers, clients, and business partners have of your business with cheaply served content.
3. Low-Quality Backlinks
Quality backlinks can bring long-term benefits but are also expensive. Links can be organic-friendly, built by partnerships or spammy and placed in other website via the comments section, guest posting, etc. High-quality content will naturally be linked by other sites and people.
A cheap SEO company may pay low wages to workers to randomly paste inbound links and backlinks to your site. It's the lowest-rated class of link and can be counterproductive. While quality link research and implementation are expensive, it also helps your business be more visible to your target audience. It is better o target ONE link from high authority domain than hundreds or thousands comment or profile links from un-trusted websites, that doesn't have anything in common to your niche or industry.
4. Lack of Social Media Strategies & Live Chat
SEO campaigns can be extensive. Promoting your business includes much more than search engine results. A cheap SEO service will probably neglect other valuable conversion tools like social media and live chat.
Social media is a great strategy to generate local leads. An experienced SEO professional will
incorporate proven SEO ways
to get more engagement on Twitter and Facebook. Plus, reputable SEO service will also understand how live chat increases conversion rates and directly impact your sales and consumer base.
5. Cookie-Cutter Approach
Every company or organization needs an individual SEO plan. Cheap SEO packages will use a cookie-cutter system to promote your business. Your image, offerings, and objectives are unique and need to be considered when strategizing.
If you use a cookie-cutter SEO model, there is nothing to differentiate you from your rivals. In this digital era, it's paramount to stand out from a crowd. Clearly identifying your business goals and executing a custom SEO campaign is a head start.
6. Low-Quality Resources
Quality comes with a cost! With a prominent SEO firm, you can access to their valuable resource library - something that isn't available if you choose a low-budget SEO agency.
A reputable SEO company invests in costly subscriptions of different SEO tools and resources to offer result-oriented services to their clients. Plus, they have tools to help you promote your business on authorized guest blogging sites and track genuine and
backlinks for your business
.
A cheap SEO service, on the other hand, concentrates on quantity over quality
.
7. Black-Hat SEO Methods
With copy-and-paste methods, it's challenging for cheap SEO companies to bring results for their clients. Therefore, many resort to black-hat strategies. A black-hat strategy utilizes misleading methods to trick search engines into increasing your site's ranking in search results.
These techniques are well-known in the search engine optimization niche. Black-hat tactics are a direct reflection of the expertise and skill of cheap search engine optimization services. They don't use up-to-date digital tools as other SEO firms. That's why Google has updated their algorithm to penalize, rather than reward, these tactics. A
Google penalty
can harm your site in the short- and long-term, resulting in drop-in site traffic, online sales, leads, and more.
What's a Real Price for SEO Services?
Today, many companies spend $500 to $5000 per month on SEO.
While enterprise-level businesses may exceed this amount, this price range is a great reference for SMBs. It's also a useful reference when researching SEO services. If a service offers less than this range or mentions the affordability of their services, it can indicate they're a cheap SEO company. If the price for reputable and trustworthy SEO services oversteps your budget, you still have other solutions, such as:
Invest in SEO training;
Hire an SEO consultant;
Build company support for SEO;
Start an in-house SEO strategy.
How to Know is SEO Drives Value to Your Business
Instead of looking at the minimum bucks you can spend each month for SEO services, start looking at the return you'll get on your investment and the value you'll get for what you pay. You need to ask these two questions:
What increases to site traffic can you expect? - No reputable agency will promise you a #1 ranking in Google, but a knowledgeable SEO should be able to analyze your competitors, reveal what can be accomplished for your market and your budget, and give you a rough calculation of the results you could see.
How long will it take until you see results - Search engine optimization isn't a quick process. It requires a set strategy with a long-term outlook. A company that promises fast results may not be the right fit for you, but a company that can help you determine your goals and explain what your return on your investment is likely to be after 6 months to a year — and helps you track that — has great value.
Bottom Line
SEO isn't a transparent operation. Therefore, most unknowing business owners are too naive and taken advantage of by cheap search engine optimization agencies.
Every startupper is looking to save money, especially when it comes to marketing. Unfortunately, this may lead small business owners to look for the services of cheap SEO "experts." There're hundreds of shady companies that will quote you a very low price while guaranteeing #1-page results. So, it's wise to be careful and do some research before hiring them.
Reliable and Trustworthy San Diego SEO Company
Through 10+ years of unrelenting SEO management, our SEO experts nailed the most advanced methods of today's SEO. We're focused on next-generation search engine optimization—creating and optimizing relevant, timely content that will bring organic traffic that converts. Ready to start your SEO campaign? Call (858) 800-2526 or visit https://organiksoft.com/ today to learn more about how we can help with your SEO challenges.