The Ultimate 6 Step Ecommerce SEO Guide
Ecommerce SEO isn't just building website and writing webpage content, so Google's algorithm indexes your online store. Site structure, adding products, proper descriptions, meta tags, image optimization, conversion funnel optimization are just some of things to take care of to boost your sales.

If your e-commerce site doesn't appear in the SERPs (search engine pages), you lose critical access to qualified leads and interested customers. That's where ecommerce SEO jumps in.
It provides you to reach your target audience without paying for ads. When users search for your products, you want to rank as highly as possible and get more traffic. SEO for ecommerce includes optimizing your headlines, product descriptions, meta data, internal link structure, and navigational structure for search and best user experience. SEO ecommerce might seem like a huge task, especially if you already have a website with tons of products. Yes, it might take time, but you can speed up the process with a solid ecommerce SEO strategy. Read these 6 following steps below and optimize your ecommerce website for the great performance and higher ranking.
Ecommerce SEO Keyword Research
Keyword research is the base of every e-commerce SEO campaign. That's why, because keyword search informs every other SEO-related tasks you perform on your website.
Without keywords, it's impossible to optimize your product and category pages. Your list of keyword influences your technical SEO too since your site architecture and URLs need to include keywords for higher ranking. But how to do keyword research for an e-commerce site? It's quite simple, actually and you need to:
List all the pages on your website
Find and map suitable keywords for each page.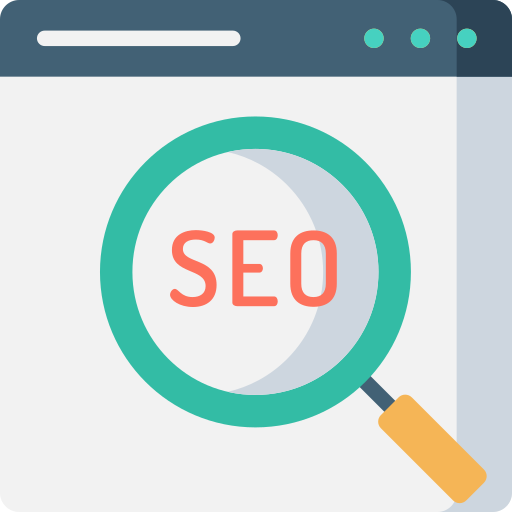 Also, it's recommended doing keyword research on a page-by-page basis.
With e-commerce sites, there're two main types of the page to optimize: category and product pages. We recommend to start e-commerce keyword research, then find KD (keyword difficulty)/search volume, and uncover buyer intent. There are 5 ways, such as Amazon, Google, competition research, Wikipedia, and SEO tools.
Amazon
It is an 'oil platform' of high buyer intent keywords – people search on Amazon with the intent of buying something. To find keywords with Amazon, start typing your main keyword. It's a word you would probably like to rank. Amazon includes its own keyword tool which scrapes autofill suggestions automatically for any keyword you type. It offers 3 free searches per day, which is a great budget-friendly option.
Google
While Amazon's search engine is crucial for buyer conversion, Google is still the number one organic search engine. The biggest advantage brands get when they optimize their website to rank organically is the ability to engage buyers at every point in their journey to buy.
Competition research
If you have competitors who rank higher than you in search results, you can use their site to 'steal' keyword ideas. First, type your keyword into Google, select a competitor, and scan their category and product pages for potential keywords. However, don't literally use the same keywords as your rival! Only because competition outranks you, doesn't mean competitor have chosen the best keywords – they could just have a higher (DA) domain authority than you.
Wikipedia
It's one of the best sites to find keyword for product and category pages. Wikipedia organizes things by keywords and categories. In plain English, they have done the hard work for you.
SEO Tools
Whether you're a solo strategist or part of the SEO team, there are tons of SEO tools on the market to help you optimize your rankings. The following are some of the most effective solutions to improve your on-page and off-page SEO for better visibility in the search engines.
Ahrefs;
SEMrush;
Ubersuggest;
MOZ;
Screaming Frog;
Buzzstream;
Open Site Explorer;
Google AdWords Keyword Tool;
Mergewords
On-Page SEO for Ecommerce
Each page on the website should target one keyword. Using the same keyword to more than one page on the site confuses search engines.
Put two or four LSI keywords to each page: In addition to one primary keyword, also add three to four LSI (latent semantic index) keywords to each page. LSI keywords are a term that is closely related to the primary keyword;
Write 1000+ words for each page of content: Search engines need content to understand and rank pages. So, for great eCommerce SEO, add at least 1000 words of content on each page. Also, don't write only for search engines – write high-quality content that will be useful for readers too;
Use the primary keyword in content page to create a 2-3% keyword density: To avoid keyword stuffing, use the primary keyword two or three times for every 100 words on the page;
Apply each LSI keyword: Use each of LSI keywords on the page at least once to add extra context to the page;
Add the primary keyword in the meta title: Create a page and meta title that includes the primary keyword. For even better SEO experience, use the primary keyword toward the beginning of the title;
Write the primary keyword in meta description: Include the primary keyword near the beginning of the SEO meta description for the page. It helps search engines understand the page and also give searchers an idea of what the content is about when this copy appears on SERPs;
Assign the primary keyword in one subheading: Include the primary keyword at least once in subheading on the page;
Include the primary keyword in the image alt tag: Add at least one image to each page, and use the primary keyword in the image alt tag;
Add the primary keyword in the image file name: Write the primary keyword in the image file name to add an extra connection between the primary keyword and page content;
Include the primary keyword in the URL: Create an SEO-friendly URL or permanent link that appeals to search engines by writing the target keyword and removing any other words. A short URL is more appealing to both users and search engines, so when possible, only include the primary keyword in the URL;
Optimize URL structure: Double-check the keyword URL slug along with the full URL link structure. Write a consistent, intuitive URL structure throughout the site. It means adding categories to URL structures for products that fit into a specific category and avoiding codes or numbers in URL structures that don't mean anything;
Create content for product pages: As mentioned before, pages are more likely to rank if they include 1000 or more words on the page. So, don't just use a product name and photo on your product pages. Add short copy that describes the features and advances of the offering to help search engines rank the page and people understand your products;
Create content for category pages: They bring an excellent opportunity to drive search traffic and inform buyers, so add helpful, SEO-optimized content to product category pages;
Make a blog content calendar: Blog posts also allow supporting a good e-commerce SEO plan while engaging and educating your audience. Develop a blog calendar and publish posts that act as the buyer's guides and helpful evergreen content;
Link to internal pages: As you create content on the site, present how each page is connected to each other with internal links. Link to relevant pages using the page's primary keyword as the bait text to help visitors navigate the site and help search crawlers understand page content;
Apply schema markup to each page: To show fruitful results on SERPs, add schema markup to your site pages. The code helps your products attract more clicks on SERPs, as the results feature additional information such as pricing, photos, and reviews.
E-commerce Site Architecture
E-commerce site architecture or structure is the process of how you set up your navigation, category pages, and product pages.
In other words, it's about getting the best, more relevant content in front of visitors and minimizing the number of times they need to click to find it. There're 3 main rules to build a great site structure:
Make it simple and scalable;
The page shouldn't take more than 3 clicks to get to from any page;
Employ keyword research to produce highly relevant page URLs and subdirectories.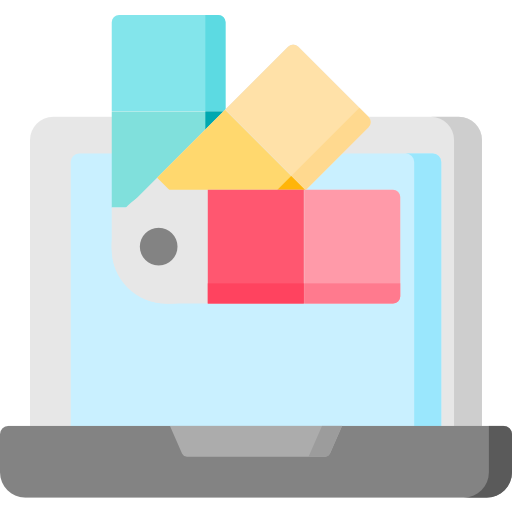 Technical SEO for Ecommerce Website
Technical SEO is an element that's important for all sites, but especially for e-commerce. It's because e-commerce sites tend to have lots of pages. All of those pages increase the changes that technical SEO issues will turn out.
Not only that, but most e-commerce pages don't have many backlinks pointing to them. It means that technical SEO is often the 'game-decider' on Google's first page. Let's say, if you and your rivals are nip-and-tuck, a better technical SEO feature can be the difference between the 5th spot and a desired #1 ranking.
Below is a checklist of important steps you can take to ensure your technical SEO is up to scratch. By following these steps, the security and structure of your site will meet the expectation of search engine algorithms.
Use SSL (secure sockets layer);
Mobile-Friendly;
Speed site up;
Avoid duplicated content;
Create an XML (extensible markup language) sitemap;
Enable AMP (accelerated mobile pages);
Add structured data markup to the website;
Register site with Google search console and Bing webmaster tools.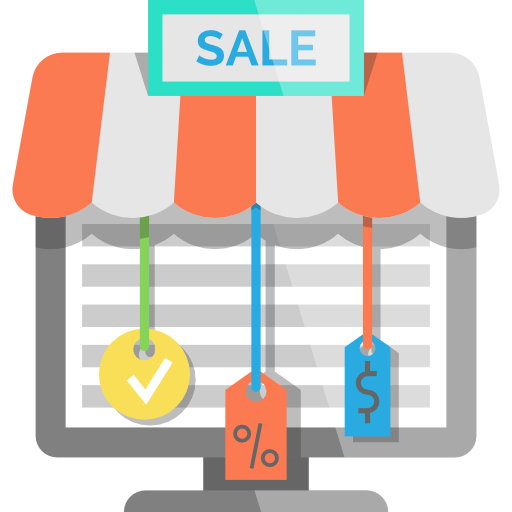 SEO Commerce Content Marketing
It's a form of online marketing, designed primarily to bring the audience, from where those people are already out for answers online – whether on search engines, video discovery platforms, social media networks, and more.
These're the stats:
46% of marketers claim blogging is their #1 strategy;
71% of people would rather learn about a company through an article than an advert;
69% of consumers feel more positive about a brand after reading an article.
So, how do you use content to get higher rankings and
more traffic to your e-commerce website
? Here're 5 tips on how to increase your search engine ranking:
Define your audience;
Research your competitors;
Be unique;
Share your content across social media networks;
Guest blogging
SEO Commerce Link Building
It is the process of getting other websites to link to yours. All links are counted as votes for your websites, passing on authority, relevancy, and trust.
Authority
It's one of the most critical factors of how a site rank.
Link authority is the aggregation of all of the links it receives from others
. Each of those sites has some amount of link authority. There're 3 types of link authority:
Domain authority: Takes into account all links to the domain;
Page authority: Only takes links to the page in question into account;
Link authority: It's about the authority a link passes on from page A to page B;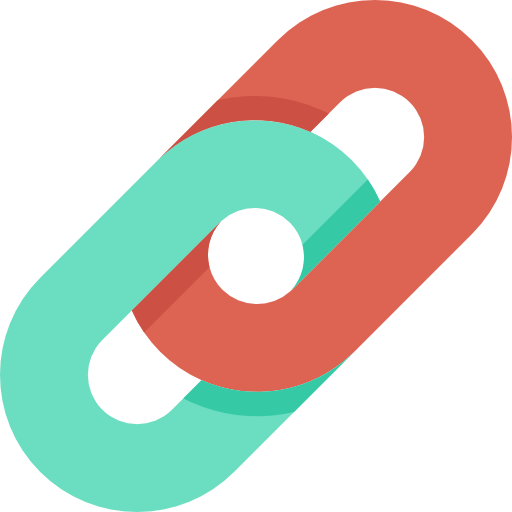 Relevancy
A relevant link is a link to a page from a topically related page. If you're selling televisions, it's great if you get a link from a blog post about the best TVs to watch HBO on. Subsequently, the relevancy on links influences the topic relevancy of your website. Trust It is the degree to which search engines trust your domain. The higher, the better. Trust is earned through age, sticking to Google's guidelines and by getting links from trustworthy websites.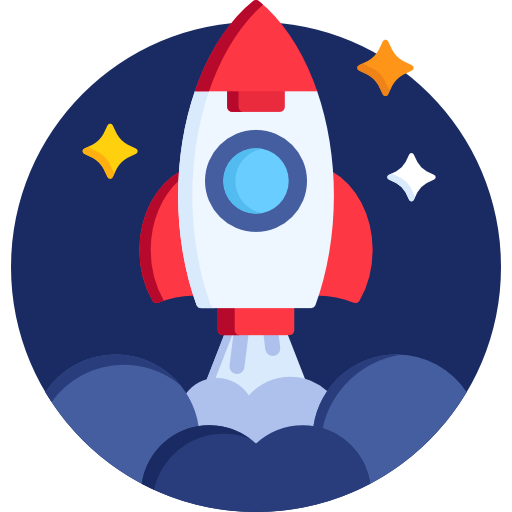 OrganicSoft – Ideal Ecommerce Store Solution
Having trouble with increasing sales and growing revenue online? Partner with best San Diego SEO experts with a proven history of online lead generation! Our team will make a custom on-page SEO strategy built around your store. Contact us at (858) 800 2526 or fill out the form to get started today!