Email Marketing - The Ultimate Step by Step Guide for Small Business
One of the holy grails when selling products and services is to show you care about your audience, and email marketing is an excellent way to achieve that. The first marketing email campaign was sent in 1978 to only 400 people, and email has been growing consistently since.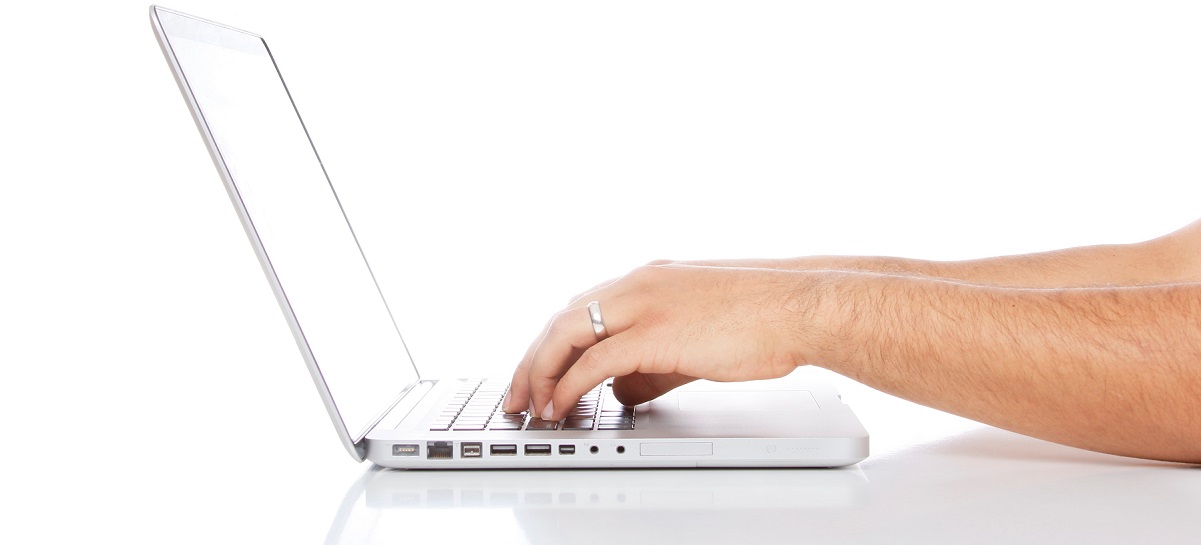 The first marketing email campaign was sent in 1978 to only 400 people, and email has been growing consistently since.
Since then, the email becomes a big part of our lives as individuals, professionals, and consumers. Did you know that more than 3.6 billion people worldwide use email? That's almost 50% of the world's population! Plus, there are 3x more email accounts than there are Facebook and Twitter accounts combined. Therefore, by not creating an effective strategy directed to email users, your business could lose a lot of potential clients. A key to having constant earnings is to care about your clients before, during, and after they buy your products. One of the holy grails when selling products and services is to show you care about your audience, and email marketing is an excellent way to achieve that.
What is Email Marketing?
It is a type of Internet marketing that occurs when a company sends promotional messages or materials to groups of people via email. Typically, these messages contain advertisements, commercial letters, sales solicitation or donation, or a call for business.
Any type of email with the said content can be considered as email marketing and their purpose is to acquire a new customers, build or enhance a company's relationship with their current customers, and for the clients consider a repeat business with them to develop trust, loyalty, or to give them awareness about their brand.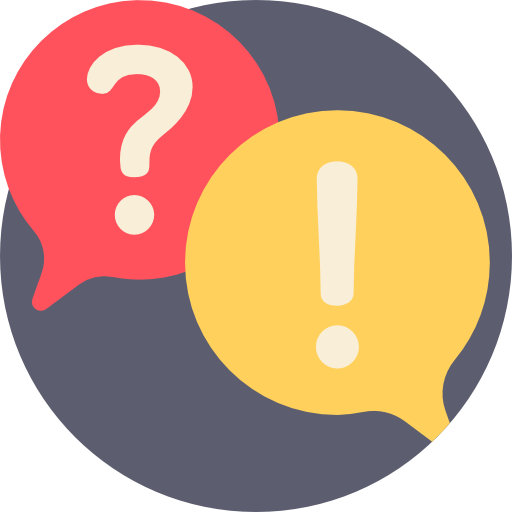 Why Email Marketing is Important?
Email is a significant segment of our lives as individuals, professionals, and consumers. More than 3.6 billion people worldwide use email. That's almost 50% of the world's population! In the USA, more than 90% of adults use email, and 65% of these email users are sending and checking emails on an average day.
It presents an excellent chance for businesses of all sizes to target their market. By adding email marketing to their list of digital marketing solutions, companies can improve reach and visibility, letting them engage and convert more leads consistently. Not only does email marketing enable you to take advantage of the prospect of reaching a large group of people, but this medium can also offer benefits that other digital marketing tactics can't provide. It personalizes your messaging and tailors messages on customer actions. You can also segment your audiences to make sure that the right leads get the most impactful information at the most effective times. One of the biggest reasons why this kind of marketing is so important is that your rivals use it. Various marketing researches say that 1.46 million emails sent monthly, and 1.39 million of these email are sent by U.S. companies. It means if you want to stay competitive in the digital market niche, your company needs to use email marketing, reach out to the targeted audience.
How to Do Email Marketing
It is a valuable and less expensive way for small-business owners to promote brand awareness. It gives them a chance to reach out to past clients, introduce to themselves to future ones, and provide customers with special offers.
This type of Internet marketing also provides a chance to build a great relationship with a client. Generating compelling content is only one brick of the pyramid since there're things you shouldn't or should do when interacting with customers by email. It's crucial to send customers emails that are relevant to them, and great care should be taken to 'skip' spamming. Making and monitoring good email list helps you with these goals. Keeping these things in mind helps you in creating prosperous email marketing campaigns.
To help you out, our SEO experts compile 10 things you need to know when you get started with the email marketing campaign.
Choose an email marketing service provider;
Gather contacts for email marketing list;
Add contacts into email marketing account;
Set up a welcome email;
Make a reusable marketing template;
Practice writing convincing messages;
Spend time on subject lines;
Preview and test prior sending;
Send an email at the best time;
Track results.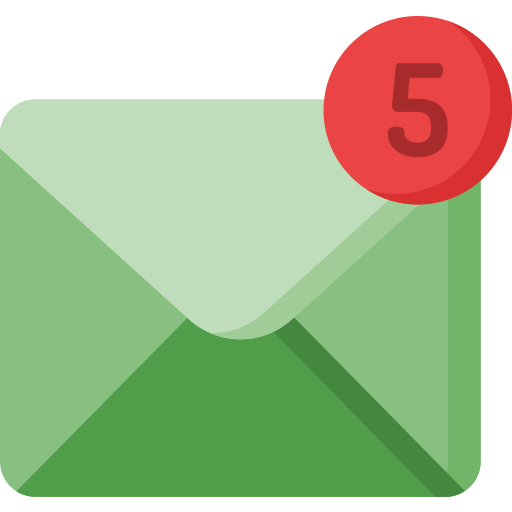 Best Email Marketing Software
A good email marketing software allows you to create highly appealing email newsletters with an easy user interface.
You should be able to easily send vast emails that are personalized and targeted without a lot of work. It's also known as marketing automation. Also, this online service must simplify managing of your contacts, segment users into groups, and track the performance of email marketing campaigns. Most importantly, good email promotional software ensures that emails don't end up in the spam folder. Therefore, let's take a look at the 10 best email marketing software solutions on the market.
Constant Contact – Best for Small Business
Constant Contact is one the best email marketing tools for small businesses. It comes with a bunch of customizable email templates that provide you a head start. This service includes unmatched support with live chat, emails, and discussion forums. It also offers a vast library of resources.
While most providers offer 14/30-day free trial to test the service, this provider offers a free trial for 60 days. After the free trial, the subscription starts at $20 by month for up to 500 subscribers.
Drip – Best for eCommerce Websites
A Drip is an ideal tool if you're an eCommerce retailer that wants to convert visitors into subscribers and clients with smart marketing automation. You can optimize messages based on behaviors such as first-time users, cart abandonment, people who clicked a link on your website, returning website users, and more.
Its vast array of integrations allows you to send a text message, display Facebook ads, and much more based on your customer workflow. This service provides a
14-day free trial
. Drip's starting price is
$49 per month
up to
2500 subscribers
.
SendinBlue – Best for Beginner Marketers
SendinBlue is an email and SMS marketing service created with simplicity in mind. So, even a beginner can quickly start building marketing strategy without previous knowledge. Based on customer interaction, user can send transactional messages with reliable delivery.
SendinBlue offers a free account with unlimited contacts, but you can send only 9000 emails by month. Also, you can buy SMS credits separately with no expire date. The premium plan starts at
$29 per month
for up to
40,000 emails by month
.
ConvertKit – Best for Bloggers
ConvertKit is the best email promotional solution for bloggers and publishers. It's built specifically for online 'artists' such as bloggers, YouTubers, and podcasters. This software helps you in creating engaging forms and send custom-tailored emails to subscribers.
It also makes email automation easy for publishers and creates powerful automated email funnels to guide a visitor through a value journey. This service offers you to sign up for a free 14-day trial, while the pricing starts at $29 by month for up to 1000 subscribers.
AWeber – Best Lead Generation Service for Small Business
AWeber is one of the best lead generation solutions for small businesses. With this service, you can design email letters with the drag and drop builder, automate email sequence, create mobile-responsive signup forms, landing page builder, and integrate this software with your WordPress website.
With AWeber, you can sign up for a 30-day free trial, and the pricing starts at $19 by month for up to 500 subscribers. Support options feature live chat, phone, and ticket-based emails.
GetResponse – Best For Webinars
GetResponse is an email marketing service that grows your email list with beautiful emails and high-covering signup forms. It's bundled with several marketing features that boost your business. For instance, you can create and host webinars on your site and built attractive landing pages to turn visitors into clients. Support is delivered by live chat, email, and phone.
It also publishes plenty of helpful marketing resources such as whitepapers, courses, and videos that guide you through various aspects of
online marketing
. Visit GetResponse and sign up for a
30-day free trial
, while pricing begins at
$15 per month
.
MailChimp – Best for Budget
MailChimp is more than an email promotional software since it provides many features that convert your visitors into subscribers and customers. It's a powerful and budget-friendly solution for marketers of all sizes and connecting this service to your eCommerce store, or WordPress site is a breeze.
MailChimp's free trial allows you to grow up to 2,000 subscribers and 12,000 emails per month. As you grow, you can pay more features for as little as $10 by month and get best email marketing templates on the market.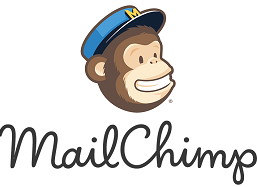 ActiveCampaign – Best for Customer Relationship Management
ActiveCampaign mixes email marketing with CRM (customer relationship management) and sales, so you can send personalized emails tailored to individual users' behavior. With this service, you can track custom event calls from within mobile apps, billing apps, and more.
It makes WordPress integration easy, and also offers free expert migration service from other marketing solutions to ActiveCampaign. This service provides a
14-day free trial
to test the software, and the pricing starts at
$9 per month
up to
500 contacts
.
MailerLite – Best User-Friendly Software
MailerLite allows you to grow an email list for free until you reach 1,000 subscribers and 12,000 emails per month. It provides you with advanced technologies to attract your visitors and convert them into subscribers, such as popups, easy-to-use form builder, and landing pages.
It's perfect for users who need a simple solution to boost their email list. The pricing ranges from $10 and 1,000 subscribers per month to $50 and 10,000 subscribers per month.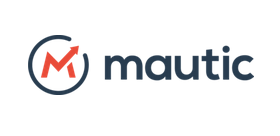 Mautic – Best Free Email Marketing Software
Mautic it's only open-source marketing solution on this list. It allows users to download its tool for free to do everything from email marketing, contact management, and social media marketing. There's no email or subscriber limit with this service.
Mautic can send up to
1,000 emails per day
, provides contact management, and offers clean user guide documentation.
Useful Email Marketing Practices
Almost a third of customers visited a website or bought something from an email in their box, without opening the email. Whether you're selling products online, collecting sale leads, or running a blog, everybody wants a powerful email list.
Therefore, how you will make the healthy email list? The answer is by following the 8 best email marketing practices such as:
Use split testing;
Be a storyteller;
Use call to actions to users to your funnel;
Implement welcome emails;
Send relevant content;
Segment your list;
Consider email frequency.
Most Popular Email Marketing Examples
It doesn't matter if you're a marketing Michael Jordan or a rookie, it's highly recommended to learn from best promotional campaigns to improve your content. Still, it's challenging to find proper email promotional example since you usually need to be subscribed on an email list.
Hence, here's the list of 5 best email marketing examples to inspire your own next campaign.
Aesop
Aesop's newsletters have everything you need – engaging, simple illustrations, unique colors, and exciting content. In Aesop's emails, you can discover what to listen, what to see, and where to go. It contains a brief description, but if you need to continue reading, there's a button for it.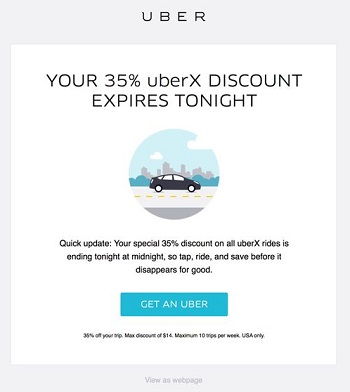 Uber
Uber's email campaign is very simple but effective. It's incredible how Uber gets straight to the point in their newsletters. The text is usually short with a clear CTA, which is ideal for subscribers who don't have a lot of time and just scan the message.
Taylor Stich
Taylor Stich always thinks about their clients' interests and preferences. The design is quite simple, all white with highly inspiring photos. This clothing company writes how many pieces of each product they have, so you need to act fast as those pieces won't last long.
Headspace
Headspace is a guided meditation application. The structure of Headspace's newsletters is great for those who don't have time to scroll down long emails.
Airbnb
Airbnb's campaign looks really good. The design has everything, from fresh colors, through a clear objective to minimalistic copy. Airbnb does a fabtastic job of keeping their emails very pointed with a clear CTA.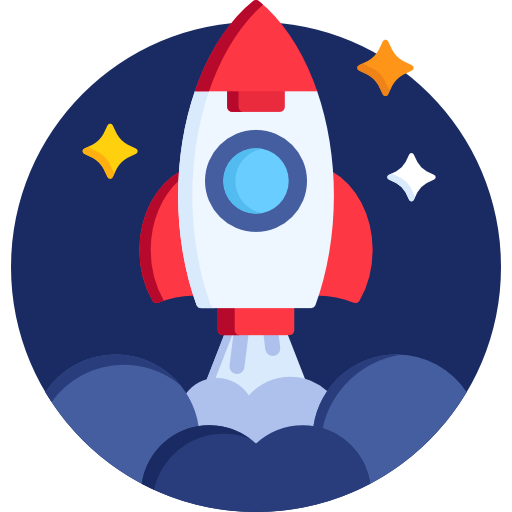 Leading SEO Small Business Support in San Diego
With 10 years of brilliance in SEO, our company uses safe, proven, time-tested methods to produce the highest ranking for the clients. OrganicSoft upgrades your online visibility using the best SEO services in San Diego. Contact us by phone (858) 800 2526 or form below and skyrocket your traffic, leads and sales.