How to Manage Facebook Business Page Like a Pro
Social networks have become a way of life, both personal and professional. As you might've noticed, there are more and more businesspeople who are offering their products or services on the Facebook business page or Instagram, and, believe it or not, they're more likely to achieve success than the ones who avoid this type of advertising.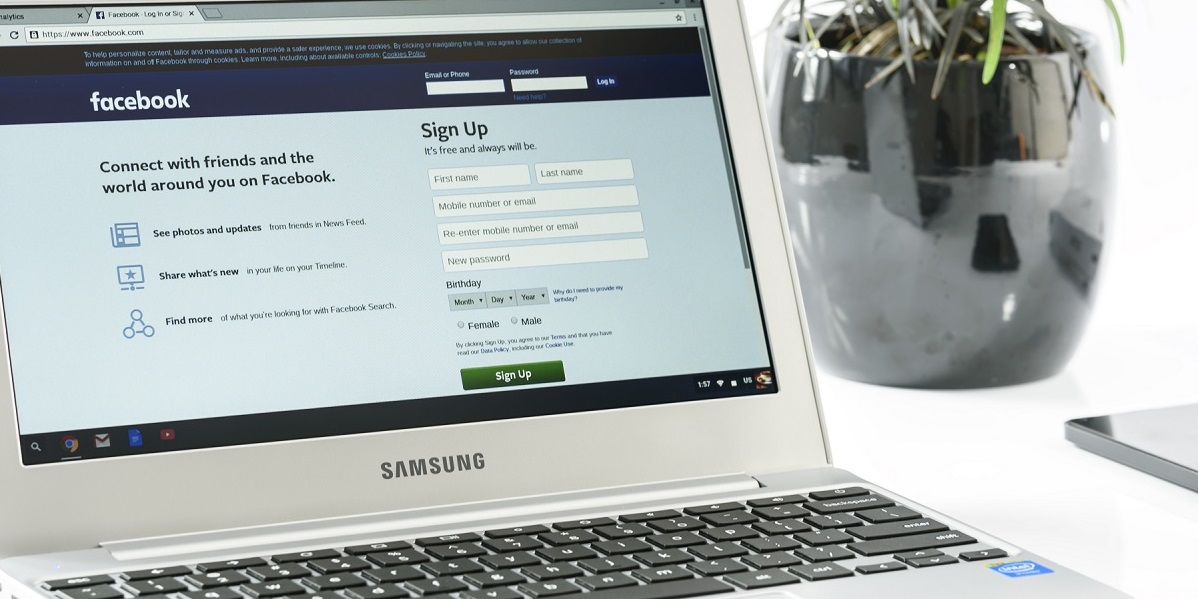 Internet is like an Aleph – a single dot in which you can see the entire world. And when you put something into that dot, you make it visible and available to the rest of the Universe. This metaphor explains how digital marketing works – every promotion is an opportunity to show you and your business in the best light.
One of the most popular platforms for business promotion is Facebook. It's not only used for communication and sharing media, but you can use it for building a place where your business can grow instantly. Let's see what makes Facebook a dominant advertiser and how to create a Facebook business page for the best practices:
Facebook Profile vs. Facebook Page
The first step of starting the Facebook business journey is creating a page. So, you won't be operating your business from a Facebook profile, since it's made for personal use, and it mostly contains the user's information and photos with friends or family. Instead, you'll create a page.
When it comes to the Facebook business page, it represents a public profile that allows brands, businesses, and public figures connect with fans and customers. Facebook users can like or follow the page and get in touch with your business latest updates on their news feed.
How to create a business page on Facebook?
If you want to create a business page on Facebook, you'll need a personal account which is going to be an administrator of your page. However, it won't sync all your data and put in on your business account and the users who liked it won't see your Facebook personal info. Here are 5 basic steps of how to set up a business Facebook page:
Step 1: Go to facebook.com/business
Step 2: In the top right corner, you'll see a button Create a Page which you should click.
Step 3: Once you've been redirected, you'll be asked to choose a page category – Business or Brand or Community or Public Figure.
Step 4: No matter which of the categories you've chosen, the next thing you should do is enter the name of your page and select a category that describes it.
Step 5: Click Continue and your page is created!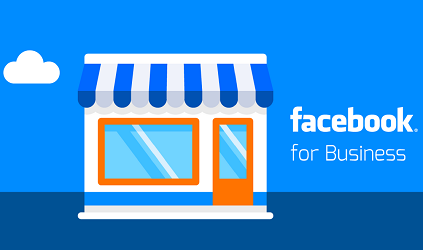 Now that you've set up your business page, you'll need to enter some additional info and make it look catchy and professional. In that way, you'll engage more users and potential buyers, and you'll quickly raise your brand awareness.
Set Up Your Facebook Page and Include Valuable Information
The next step of successful page management is enriching it with valuable information and catchy pictures.
When your page looks complete, it's easier for users to find it and understand better what your business is about. So, consider completing the next page sections:
Add a profile photo: Your profile picture speaks for your business – so, choose between a photo of a product you sell, or representation of a service that you offer. Also, you can use your logo, a shot of your headquarters, or even a photo of yourself, but most importantly, keep it simple and easy to recognize.
Add a cover photo: The above mentioned "rules" are applicable to adding a cover photo as well, but the thing you should have in mind are the dimensions – Facebook cover photo's dimensions are 828x315 pixels, while the mobile-friendly ones are 560x315 pixels.
Add the page description: This is quite an essential segment since it tells people what your business is about. It appears in search results, so try to emphasize the vital information about your product or service in 155 characters.
Username: When it comes to username, it's recommended to create it in a way that it matches your brand. For example, if your brand's name is World Books San Diego, make sure your URL is @WBsandiego.
And you have all set up…for now! There are a couple more things that you need to do if you want your Facebook business page to look perfectly. So, let's continue with the concepts you should have in mind when using Facebook for business.
Optimize Your Facebook Business Page Preview
When someone sees your page, in ad form or from someone else's shared content, let's assume that that person would like to know more. When users hover up your page, they'll see its preview – if it's poorly done, and if it's incomplete, they probably won't click on it.
To avoid that, look at the list of the things you should complete to enrich your page preview and hook the users into your content:
Fill-in the About section: The About section contains the crucial info such as your address, business details, contact information, working hours, and website URL. This is one of the most important parts of your page and try not to disappoint your potential customers by leaving this section blank.
Confirm Call-to-action (CTA) buttons: CTA buttons are the ones which communicate with the users and "tell" them what to do on your Facebook page. For example, you can add buttons Book now, Contact us, Learn More, Shop Now and Download which will appear at the bottom of the page preview.
Show customer reviews and ratings: Make sure you're collecting positive feedback from your customers and make it appear on your page preview. You can also ask your satisfied customers to rate your business and leave a review on your page.
Highlight photos and videos that are related to your business: A picture is worth a thousand words, so, don't hesitate to post some. The thumbnails of photos and videos you've uploaded will appear under your page's summary, website links, and reviews, and they will help a customer get a better picture of your products or services.
A well-optimized Facebook business page is a step forward to successful advertising and business promotion. Once that you've made your page looks professional and trustworthy, let's see how to make people find it – it would be a pity if they didn't see your content, right?
Tips for Successful Page Management
Now when it's all set up and optimized, you'll want to promote business on Facebook and engage with followers. Using Facebook for business is not a breeze as it sounds since you need to dedicate time and patience to achieve the goal and come up with some strategies that'll help you do it.
Here are 10 tips that will enhance your reputation and make you shine in the Facebook business world:
1. Be Careful When Choosing Admins
If you are not the only person who'll manage the page, you'll need to choose admins. Make sure they are people who you trust because any admin can remove other admin or even the page owner. That can cause many problems, so don't let everyone work on your business page.
2. Create the First Post
Before you invite friends to like your new Facebook business page, make sure you've created your first post. It can be some of your own content or shared media, which is relevant to your business purposes. If people like your page and see that there are no posts, they might lose interest.
3. Invite People to Like Your Page
And now you can start inviting people. Facebook will suggest you invite your friends from a personal account to like your new page. This can be a great initial base for likes since many of your friends will support you for sure, and it's highly recommended to go for it.
4. Be Active on Your Page
It's important not to stop after you've posted your first photo, video, or something else. If you're active and if your posts are constantly bringing something new to your followers, you gain the chance to engage with more people and potential customers. However, don't overdo it – it's recommended to post about 5-10 times a week, so, consider that parameter.
5. Go for Pinned Post
A pinned post is a great way to highlight the content you don't want your followers to miss. It can be some old content, or you can create something new and put it to the top of your page, right under your cover photo. In that way, users will see it as soon as they go to your page and they will be interested in sticking around and finding similar compelling stuff.
6. Host Giveaways and Contests
Giveaways and contests are true attention-grabbing activities. For example, pick one winner from a group of people who, for example, shared your post, and congratulate them in a new post. Also, encourage other people to stay tuned and participate in future contests.
7. Respond to Messages
Many users complain about the slow responsiveness of certain Facebook business pages. Some of them have waited more than 60 minutes for a response, and some of them haven't got one at all. On the other hand, pages that get a response rate of 90% and a response time of 15 minutes achieve the Very responsive to messages badge which anybody can see. That makes the page reputable and reliable.
8. Join Facebook Groups
Facebook groups are an excellent opportunity for building brand awareness. Find groups that are relevant to your content and try to participate actively in them – however, avoid promoting your products there or inviting people to buy from you – some groups will ban you for that. Keep in mind that the purpose of the group is connecting with new people, helping others, and sharing experiences.
9. Consider Facebook Page Insights
Business is about relentless improvement, and you can achieve it without knowing how it is performing in the first place. The same is with Facebook pages – if you consider Insights, you'll see the users' interaction with your page, their age, gender, country, city, and much more useful information that will help you develop the strategy for gaining more "likers."
10. Use Paid Options to Promote Your Content
When it comes to Facebook marketing, there are two options – post boosts and promoted posts. Speaking of the boost posts, they help you increase your post's visibility among users' newsfeed, while promoted posts can be done using Facebook Ads Manager. This feature is slightly better than the first one since you have more targeting and budgeting options.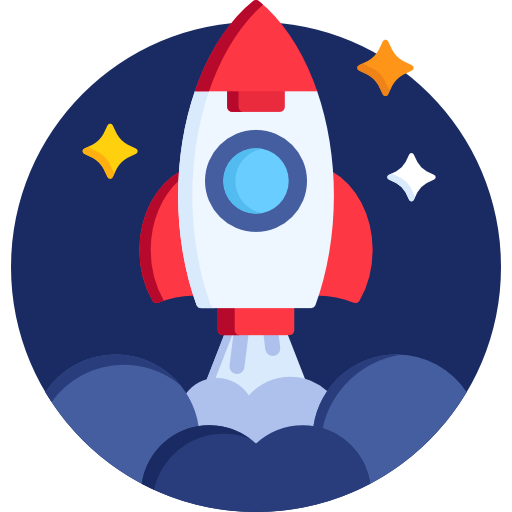 OrganicSoft Brings a New Vision of Digital Marketing
The power of social media is influencing all spheres of humans' lives, and it's especially present in contemporary business advertising. If you're facing any trouble regarding digital marketing promotions, OrganicSoft is here to give you a hand. Our team of social media experts will create a unique and efficient strategy that will empower your business promotion on social networks. This San Diego SEO company delivers great practice to clients from different branches. Make a call today at (858) 800-2526 and experience a new side of social media marketing.