5 Tips on How to Create a Killing Landing Page
The aim of every business is reaching a significant number of customers and increasing sales. Since many contemporary jobs are developed online, the key to making business dreams come true lies in strategic and well-implemented digital marketing. And the landing page is an essential part of it.

The informative and well-designed landing page can dramatically increase the conversions on your website. When people seek for specific information, they want to get it immediately – hence, instead of redirecting them to your homepage, you should provide them a link to the page that gives them the answer to the question they want to know.
Still, crafting a successful landing page requires more devotion than creating a website. It needs to follow specific guidelines in order to increase lead generation and sales. Let's go a step further to the essence of the top landing page.
What is a Landing Page?
Landing or destination page is a single web page that appears when clicking on a result found on the search engine, marketing promotion, or online advertisement.
The main goal of the landing page is exchanging your business offers with the visitors' contact information. It is mostly done through the forms that people need to fill in order to get the information or file found on your page. For example, if you want to download the e-book, start a free online course or use the free trial of the product, most websites will ask you to enter your name, e-mail address or phone number. The result is, in most cases, increased lead generations.
Landing Page vs. Homepage
It's essential to know how to make a difference between the landing page and a homepage. Even though these two ideas seem identical, there are some critical areas in which they differ.
First of all, homepages have a common design that includes navigation items that help you travel through the website easier – for example, the buttons About, Services, Company Information, Blog, or any other links that lead to specific info about your business. On the other hand, a landing page is a standalone page, not found on a web site's navigation, and its purpose is convincing a visitor to act – buy, download, sign up, vote, etc. Accordingly, any website should have at least a few landing pages. That way, the website traffic increases, and so do the conversions.
What are the Different Types of Landing Pages?
Actually, there are seven different forms of landing pages, and they all have unique design and purposes. Still, there are two basic types which are the most common – lead generation landing page and click-through landing page.
Speaking of the first one, it is aimed at collecting visitors' data, such as name and e-mail address, using the web form as the call-to-action. Click-through landing pages are mostly used for
e-commerce
, and it's got a simple CTA button that invites a visitor to buy or try your product. We can agree that landing pages are critical for business development, but if you create a landing page just for the sake of it, you might not notice any improvement. No worries, we'll present you five proven tips for creating a landing page that will actually bring vital changes to your business.
How to Create a Landing Page?
Many people believe that they need to be tech-savvies to create online content. However, when it comes to landing page design, you won't need some special skills.
You can use
MailChimp
, which is a landing page builder that offers a smooth and straightforward creation of a successful landing page. Follow these seven steps:
Step 1: Log in to mailchimp.com
Step 2: Type a name of your landing page
Step 3: Select the audience – people who sign up to your landing page will be added there.
Step 4: Click Begin.
Step 5: Now, you need to select one of the landing page templates – accept payments, grow your list, promote products.
Step 6: Click the Preview button to see how your landing page looks like.
Step 7: Click Save & Close – and you've made a free landing page!
Still, you can always come back and make changes.
1. Make Your Page Clear and Concise
Your landing page shouldn't represent a messy space which is not relevant to your main website's design. So, you should use the same font, color scheme, and more or less similar graphics that you've applied to your homepage. Otherwise, visitors might get confused.
When it comes to the content on your landing page, here are some ideas on how it should look like.
Make sure it's free of fluff: If your landing page is too long, and it doesn't provide the exact information, people won't give it a chance. Remove all the stuff that might be excessive and get to the point.
Create a mini-site: Mini sites are pretty convenient for presenting longish content – this form will make the visitors move from one page to another, which significantly helps with the conversion process.
So, think about the purpose of every sentence you write and make sure they don't distract the readers. Read them as many times as necessary, try to observe from your visitors' eyes, and ask yourself if such text makes you buy the product.
2. Don't Ask for Too Much Info
When creating a form which visitors should fill, don't ask for too much information – it's enough to ask for the e-mail only.
Why? First, when it comes to the Internet in general, people are still facing certain trust issues. Accordingly, when they see a required field for a phone number and company name, most of them will rather click the back button. Second, long forms are usually boring, and nobody will fill them unless they desperately want your product. You can also ask for shipping information (ZIP code, home address, city, and state), and include a confirmation screen before they've placed the order.
3. Include a Powerful Call to Action
As mentioned earlier in the text, a landing page must have its goal. And the realization of that goal lies in the CTA.
For example, if you are offering a free download of the e-book, highlight the word free in the CTA – don't forget that the word "free" is one of the most powerful ones and that people love it. Also, make sure your CTA button grabs attention – highlight it with bright color and put it somewhere where people can easily see it. However, make sure it's relevant to your page's content, headings, and images.
4. Don't Let the Visitors Miss the CTA
Speaking of the CTA, you shouldn't let your visitors miss it. So, the best would be putting it at the top of your page, where someone can see it and click on it immediately.
However, let's get one step back. Imagine that visitors land on your page and want to see more information about your business – logically, they'll want to scroll down to find what they want. You should think of them as well, and that's why you need to put the CTA on the bottom of your page, too. That way, the visitors won't have to scroll back to the top of your page, but they'll be able to click on it right away.
5. Don't Overdo the Images
Images are an awesome way of grabbing people's attention, but they're not suitable for every website's section.
You must be wondering why. Bright-colored and vivid images usually distract people from the main topic. Still, that doesn't mean that your landing page should be entirely blank and full of text – but don't put more than two images on it – the minimalism is the key to success here. Larger fonts can also work fine on a landing page – they are attention-grabbing, and the user can't miss reading it.
What are Landing Page Best Practices in 2020?
Now that you've learned some basics about this essential webpage segment, we'll present you the best landing page examples in 2020:

GEICO's got a simple but powerful landing page design, and the visitors don't need to roam through the website to find the necessary info. Instead, they can do anything right away.
And the lizard looks quite friendly, though.
2. Electronic Arts – Become a Jedi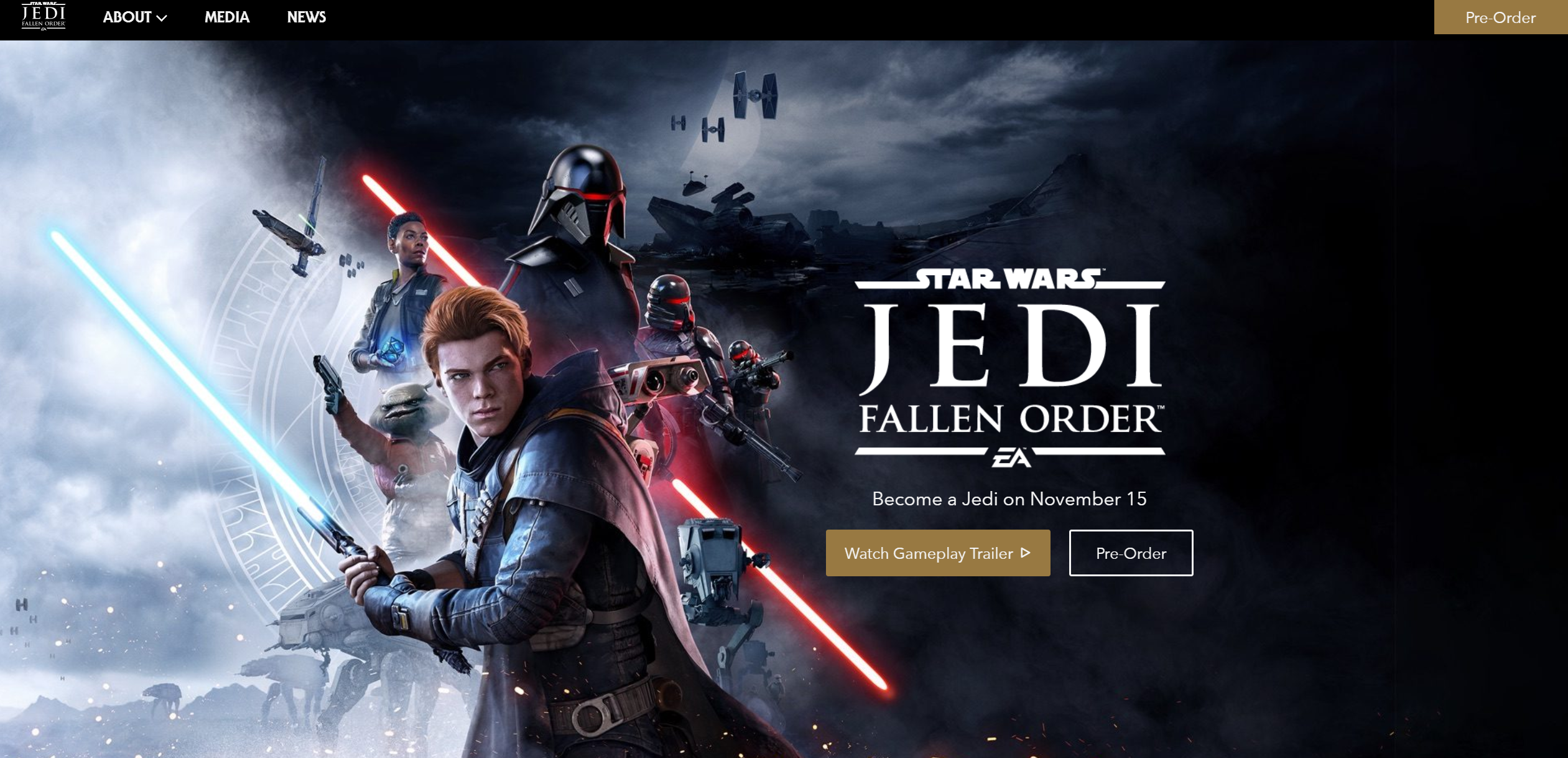 Who wouldn't like to become a Jedi? Electronic Arts have done a great job regarding their landing page design – from marvelous graphics to compelling CTA. The true Star Wars fans won't miss the opportunity to pre-order the video game, and the website conversions must be increasing tremendously because of that.
Also, the gameplay trailer hits the bull's eye.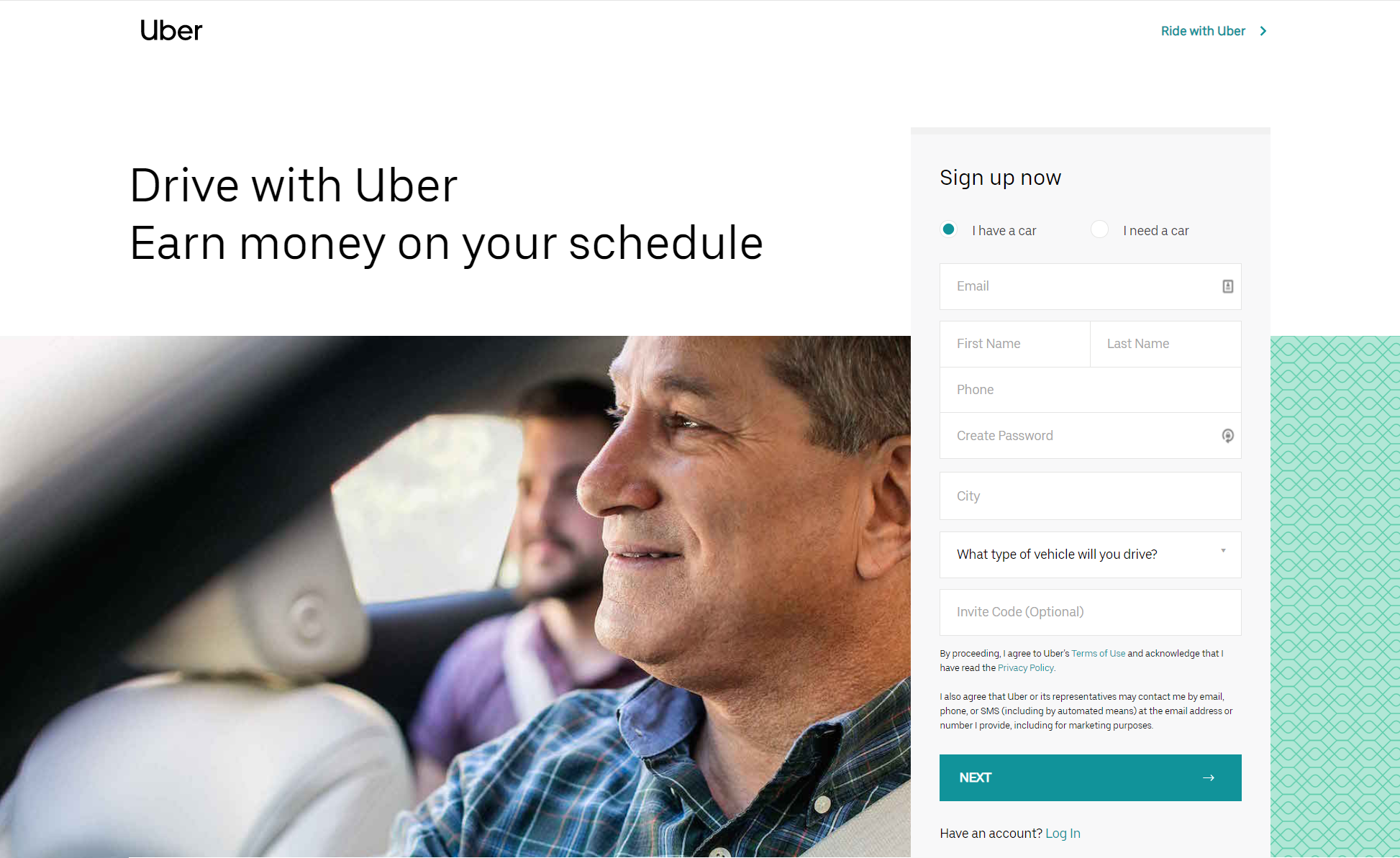 We can see a well-structured website landing page, and a straightforward form that needs to be filled – so, the drivers and those who need the vehicle can get to the point quickly.
There is also an image, which is relevant to the business, and the warm colors give the page a friendly look.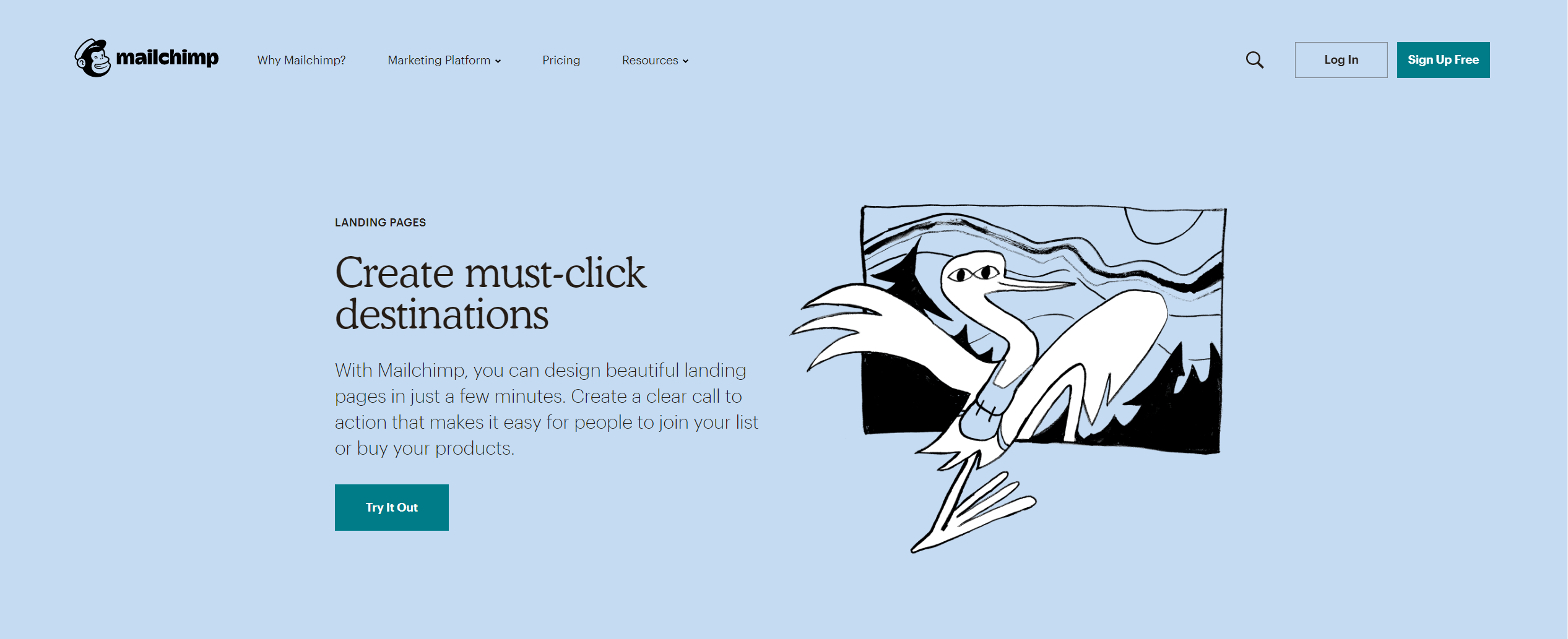 Besides it's got a quite attractive and name-relevant logo, MailChimp has got an authentic landing page design. A Picasso-style bird that enters the landscape is a creative choice, and its eyes are subtly calling you to join it – creepy but crafty, you must admit.
Also, when you see "must-click destinations," you must try it out.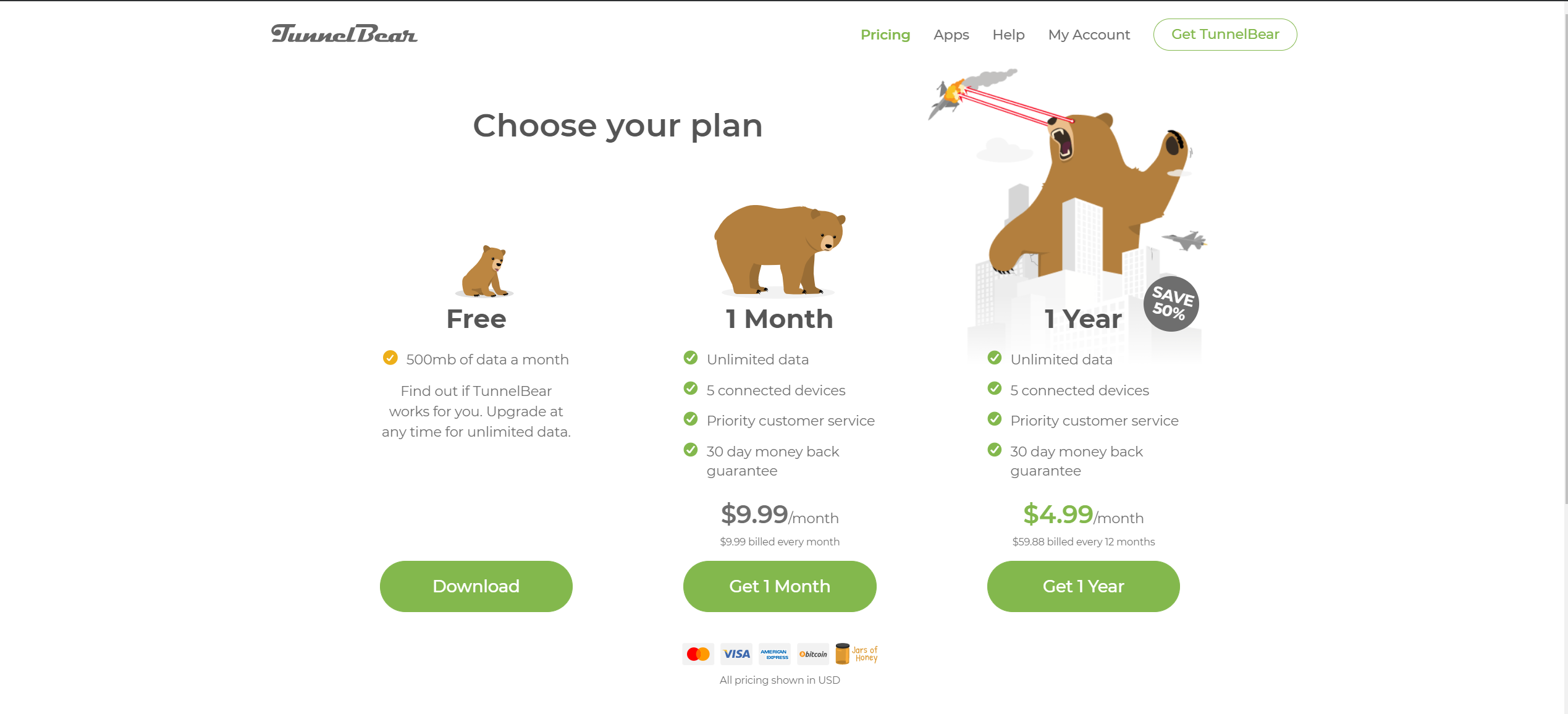 TunnelBear VPN has come up with a pretty interesting idea – apart from catchy design, everything is the way it should be, and the product features are listed so that the customers can have the insight into them as soon as they enter the Pricing section.
Once you've chosen the pricing plan, all the data you need to enter, are shipping information – cardholder name, credit/debit card number, street address, and country.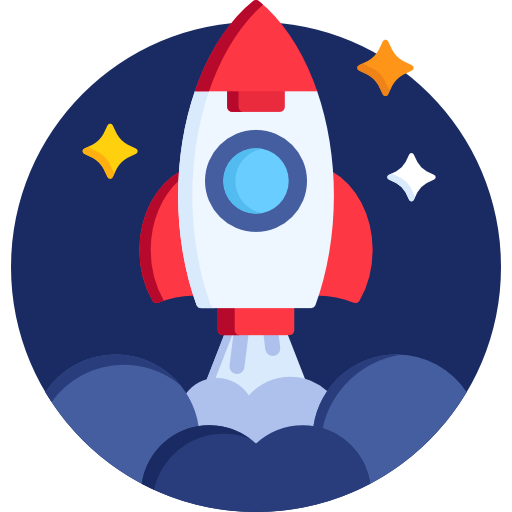 Hire OrganicSoft and Get Regular SEO Analytics
Landing pages are vital for the SEO and increase of lead generations. OrganicSoft will provide you with a unique and most interesting landing page design and engaging content. Boost website conversion and transform visitors to faithful customers. Intrigued? Visit our website, https://organiksoft.com/, and become a Jedi of our SEO galaxy.