How to Get Backlinks - Definition, Purpose + 9 Relevant Strategies
Backlinks are a crucial part of a well put together SEO strategy and learning how to get backlinks can boost your website's traffic in a variety of ways. As a critical part of SEO optimization, building backlinks is a mandatory task for every website owner who's seeking to gain and maintain organic traffic.
The most time-consuming and challenging part of getting backlinks is figuring out how to build them in a way that's acceptable for search engine standards.
As they come from external sources, convincing other website owners to link back to your site in a way that's honest and mutually beneficial can be challenging.
What is Backlink?
The backlink is a link from an outside domain that points to pages on your domain, literarily linking back from their domain to yours.
To a larger scale, your backlink profile is made up of backlinks from external sites (referring domains) that influence the overall strength, relevance, and variety of your domain's backlink profile. The total number of back links includes many links from the same external site or multiple external sites. Referring domains will link back to your content if it's relevant, authoritative, or helpful in some degree to their own domain.
Why is Backlinking Important?
Backlinks are essential both for search engines and users. From a user's view, they deliver a way for people to find other sources from info on the same or related topics.
For example, if the user is visiting a page about the "best cell phones," he/she may find links out to other carriers, cell phone providers, or user-generated review pages. Links produce a good consumer experience since they send the user directly to additionally desirable information if needed. For search engines, backlinks determine the page's importance and value. In the past, the number of back links was a sign of a page's popularity. Today, since the links are evaluated based on different industry-related ranking factors, it's less quantity 'concentrated' and more on the quality of sites from which the links are coming. Therefore, too many backlinks from many unreliable domains can break the authoritative waves of your domain.
How to Get Backlinks
There are dozens of ranking factors, but back links represent the most important metric for SEO. And there're many proven ways how to create backlinks, to get authoritative websites to link to your webpage.
Here are 9 smart free backlinks strategies on how to create them successfully.
1. Broken-Link Building
Broken-link building method involves contacting a webmaster to report broken links on its website. Simultaneously, you recommend other websites to replace that link. And here, mention your own website.
Since you're helping webmaster by reporting the broken links, the chances of a backlink back to your website are good. To use the broken link method, you need to find relevant websites in your niche that have resources pages. Find them by applying these search queries in Google:
example keyword + links;
example keywords + resources;
example keywords inurl:links.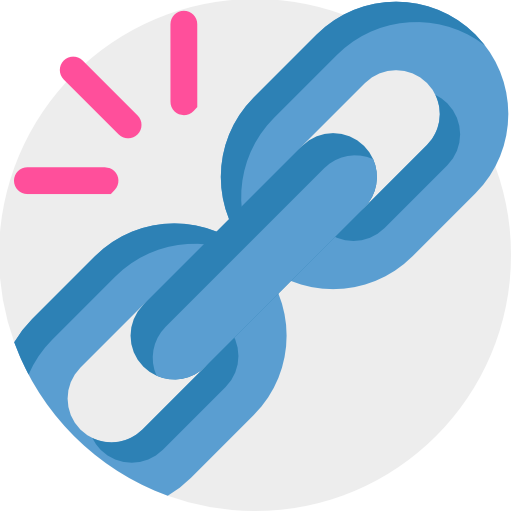 To find broken links on those pages, install the Google Chrome plugin called Check my Links. Using this plugin, you'll quickly discover all 404 pages from this page.
Try to provide some alternatives to replace those links, including your website. Often, this technique will work, but there will be cases when the webmaster refuses to link back to your webpage.
2. Create High-Quality Content
The reliable and consistent on-page SEO method to get plenty of backlinks is to make relevant content on your website that others organically want to link to. You won't be able to get long term, sustainable, and valuable back links if you have nothing valuable for the users.
It's a difficult method since it takes a lot of time to produce useful and interesting content systematically and to sustain it over a long period of time. Even if you publish high-value content on your website from day one, it's going to take a while for others to notice it and in the meantime, it's easy to get discouraged due to lack of an engaged audience. The tricky part is providing benefits on a consistent basis over a long enough time to 'earn' an engaged audience that supports your content. Once you reach that level, you'll see backlinks from other high-value sources start to come in. That's the time when you'll reap the benefits of the work you put in content management. Until then,
you should make content that's interesting, engaging, and helpful, promote it via every possible technique (including social media)
, and work on every other way to get backlinks
3. Re-publish Old Content
Don't let remarkable content that you created in the past go to history. There're some websites where you can post content which means that articles that you've published on your website can be republished on other sites relevant to your topic with a much larger and diverse following than you.
It allows you to get your content out in front of a larger audience, and the original source of the content will get a link back to acknowledge where it was originally posted. Authoritative websites where you can republish your content include:
Huffington Post;
Business Insider;
Business 2 Community;
Lifehacker;
Buzzfeed;
Social Media Today;
Medium.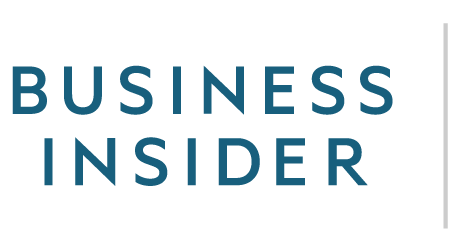 Remember, content syndication can lead to penalization from search engines, but that isn't the case here due to the link back to the original piece of content, acknowledging its origin.
This strategy will also generate social shares and place your content in front of an audience that's interested in your topic, so you'll be gaining valuable external links as well.
4. Guest Blogging
One of best approaches to build a backlink is to guest blog on other website and earn a link back to your webpage in the by-line or add some relevant contextual links to your website by the piece of content.
When you post on someone else's website, you're able to highlight your expertise in front of a new audience and maintain which pieces of your own context you link out to. It's a mutually beneficial relationship since you provide a website with useful content, and they provide you with a high-quality backlink. Securing guest posting isn't always easy, and you'll likely need to start small and upgrade a portfolio before you 'deserve' guest posts on larger blogs. You need to be persistent, polite, eager, and let the website hosts know what value you have to offer.
5. Interview Authorities in Your Niche
Seek out "authorities" in your niche, whether they're influencers, bloggers, entrepreneurs, creators, speakers, etc. and interview them.
Publish the content to your website and reach out to whomever you interviewed and let them know about the content you created. The influencer will share your content, whether it's on social media or, on their website, and you'll induce a backlink from it. People love when they're noticed, even if it's by a startupper in their industry, so you'll likely be recognized. The trick with this approach is to be determined in every way. Influencers likely have a lot of e-mails coming in, so patiently follow up with them.
The more eager you're, the more likely they will be to engage with you. Be courteous, don't get upset or offended if they aren't getting back to you, but be persistent.
At worst they won't respond at all, try another influencer in your niche. If they respond, you'll create some great content from it, they share it on social media, you get some valuable referral traffic from them. Build a relationship with the influencer, generate some great content, and then work on getting the backlink.
6. Internal Links
Internal linking is pivotal in on-page SEO since it enables you to retain visitors - instead of typing in search query to find additional, relevant info, you provide a means for them to find it on your site.
With a proper internal linking structure, you can help users easily navigate through your website and improve the overall user experience. There're tools that can automatically build internal links on your blog, especially if you're running WordPress, but you should do it manually. Avoid overloading your pages with internal links, though.
HARO (Help a Reporter Out) is a great online resource for generating back links on authoritative news sites. You'll need to sign up as a source, which takes less than a minute, and you'll get three e-mails a day every Monday to Friday. These are the source requests - a list of articles that reporters need information for.
Each one includes a summary, the topic category, and the e-mail address of the journalist. It includes the name of the site where the article will be published, the reporter's deadline, and a description detailing what type of information they need. For one topic, there can be over a hundred queries by e-mail you receive, and not all of them are relevant to your niche. All you need to do is scan through the list to find ones covering your industry and send a contribution pitch to the reporter's masked e-mail. In a pitch, you'll include your answer to the journalist's query and your contact info—which includes a link to your site. There's no guarantee that you'll get a backlink from every single HARO query you answer since the journalist may not use the info you deliver. After all, the journalist receives many responses, and some could be more relevant than others. Still, more often than not, you'll be rewarded with a backlink on a high-ranking website.
8. Infographics
Infographics are the new trend in SEO, and they're a fruitful addition to your content generally. They display information in a visually aesthetic manner that will generate shares online. So, you need a good idea, write short, concise blocks of information, and a good designer to bring it to the audience.
If you want, you can even do it yourself with many available online tools. Next, you want to share your infographic on your social media, and more importantly on sites such as
Visual.ly;
DailyInfoGraphic.com;
AmazingInfoGraphics.com.
Also, you should offer your infographic as a guest post to established bloggers in your niche. When marketed properly, a single infographic has the potential to generate over 100 backlinks.
9. Build Relationships
For good link building, you should build 'strong' relationships. There're bulk of opportunities to build new contacts. You need to begin with niche-related communities: blogs, forums, and social networks such as Facebook or Twitter.
Start contributing with interesting and relevant posts and comments, delivering contextual value to each discussion. By actively participating in these online communities, you'll not only gain some quality backlinks, but you'll always get access to the newest industry news and be able to connect to some interesting folks that share your content.
Backlinks to Avoid
There're certain links that you should avoid having on your backlink profile.Here're some examples of bad backlinks:
Comment spam - None of the readers like spam. Neither does Google. If you're writing spamming comments throughout the Internet, your website's ranking and reputation will 'suffer';
Nofollow comments can also be a problem if you start abusing them. Ensure that every post you make is organic so that your backlinks can get more value;
No value - The best examples of websites in this category are social directories, social bookmarking sites, and article directories. They're only used for SEO, and Google doesn't give them a lot of credit. And, once you've submitted your link to websites like these, it's practically impossible to remove them;
Links from webpages with no content - Google penalizes pages with thin content. Links from such sites have little SEO value.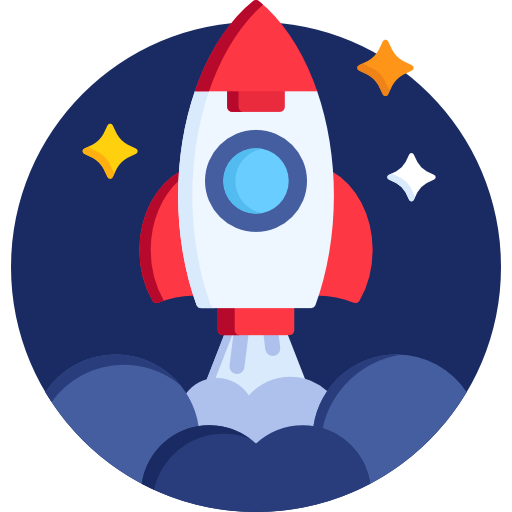 SEO Backlinks Experts
Growing traffic to a website depends on building high-quality links. They're like votes of confidence for any website. The more votes you get from quality sites, the better your website appears to search engine crawlers. Therefore, OrganicSoft skilled professionals have a strategy on how to generate high-quality backlinks. Ready to build backlinks on your website? Visit https://organiksoft.com/ for more link building options.