10 Nifty Ways on How to Make Website Mobile Friendly
If your website is unprepared for mobile-first indexing, it'll have some serious SEO issues. No matter how classy and impressive your web page is, it means little if it's not optimized for mobile devices. This guide will show you how to make website mobile-friendly as a pro?
U.S. adult is spending, on average, two hours and 50 minutes per day on its mobile device. It's around 86 hours monthly. Therefore, making your website mobile-friendly is no longer optional.
Having a mobile-friendly website is imperative for every website owner and blogger in the world. Therefore, the big players like Facebook (using business pages Shop tab) and Google (with Accelerated Mobile Pages) are seeking to capitalize on increased mobile usage and traffic. Google now utilizes the mobile-friendliness of a website as a ranking signal and punishes sites that aren't optimized for the mobile view. In case you're planning to make a mobile website or revamping an old one to match the latest Google algorithm updates, here're 10 powerful tips that will help you instantly.
1. Make Your Website Responsive
A responsive website means designing your existing site in a way that allows it to change its layout so that it instantly adapts to different mobile devices, like phones and tablets.
Using a
content management system
to make websites mobile-friendly is the best solution, as it offers the options you need without having to create two separate versions of your site. Best CMS platforms are
WordPress
,
Joomla
, and
Drupal
. They provide many mobile plugins, themes, and templates to help you turn your site into a responsive one. So, no matter which device it's viewed on, your site will automatically adjust to the screen size and resolution of that device, greatly enhancing the UX. Also, a mobile-friendly website design is highly recommended by Google.
It recognizes the device on which it is being viewed and resizes itself automatically for optimal viewing. By offering a responsive site, you'll be able to deliver people who use their mobile devices to visit your website with the best possible UX. And you'll mitigate any risk of losing them to your opponents.
With a responsive website, you'll provide your customers with quick loading pages, easy navigation, and a streamlined site where they can snappy and easily find what they're seeking for.
2. Simplify Navigation and Interactions
Some parts of your site designs need to be specially formatted when creating a mobile website. For instance, if your desktop website features an extensive navigation menu, showing it as it'll take up half the space on a smartphone screen. Instead, you can handily conceal the navigation links behind a navigation bar.
Also, remember that mobile users will often tap on links and swipe the screen to interact with the site. Therefore, ensure your mobile site is optimized for these mobile interactions. Consider utilizing interactive buttons instead of text links and facilitate the browsing experience via mobile-friendly image galleries with swipe gestures.
3. Optimize for Speed
When it comes to mobile SEO and user experience, website loading speed is everything. In fact, Google announced in July 2018, that page loading speed will be a ranking factor for mobile searches.
So, do everything you can to optimize your site for maximum page speed. You can start by incorporating the following methods to website performance.
Install a caching plugin - If your site is built with WordPress, you can use a plugin like WP Super Cache to set up a caching platform for your website;
Install a CDN - Set up a free content delivery network to provide site content based on the geo-location of the visitors to speed up the site;
Optimize the images - Compress the images for mobile devices and apply lazy-loading to deliver images without slowing page loading speed;
Switch to HTTPS - Install an SSL certificate and move your site to the secure HTTPS protocol. It won't only secure your website – it'll also increase loading speed.
4. Optimize Image Size
When you're dealing with mobile devices, the purpose is to make images with the smallest possible file size while still seeming crisp and clear on any screen it's being viewed on.
This's because the bandwidth of smartphones is much smaller compared to desktop's and needs longer loading time. Hence, if you need your users to download a 1MB jpeg file just so they can see a thumbnail-sized picture, they're going to be disappointed and leave your website. Don't forget, mobile-friendliness isn't just about having an elegant site design – it's about improving the UX, and the load times they go through. Shrinking the file sizes takes less of their data, helps load the page quicker, and generally contributes to a positive image of your website.
5. Use Standard Fonts
Custom, creative fonts can make a site look good, but mobile users don't want to be continuously prompted to download new fonts to their cell phone – in fact, it's more likely that they would instantly reject any such request and navigate to another website instead.
Luckily, most of today's devices arrive with a wide variety of fonts pre-installed, and chances are high you'll be able to apply these when designing your site. Still, some fonts are easier or harder to read at different sizes, so ensure you check the readability of the font before you're done with the updates.
6. Avoid Flash
Flash fells out from market years ago since it's not suitable for search engine optimization. It can decelerate a page's load time, and there're a lot of devices and browsers where it just doesn't work at all.
Neither iOS nor Android devices support flash
, so if you create a website that relies on the experience of a Flash animation, your visitors will be left out. Therefore, it's best to scrap the tech altogether on your site and find a reliable web design that runs without it.
7. Keep Forms as Short as Possible
Think about all the different forms you use on your site. If you're asking the user for a lot of info, it's not an efficient strategy. So, you should change or modify the design to keep your forms short.
Still, if someone is filling out a form on their PC, it's easier to type and navigate on a larger screen. But this isn't the case with mobile devices. Analyze your forms and ask yourself whether you need each line. Let's say, if you're trying to get visitors to subscribe to your email list, you don't need their home addresses and phone numbers. Forms created for buying conversions shouldn't ask the user what their favorite food is. Get their shipping and billing info, and end it. A long and tricky checkout process is one of the main reasons for shopping cart abandonment. If you want to minimize shopping cart abandonment rates from mobile devices, you'll need to change the design of the site or at least shopping cart design.
8. Include a Search Feature
Encouraging people to search for what they want reduces the need for you to rely on a large and complex menu. Too many solutions will confuse the user and "kill" your conversions.
That's why this feature needs to be incorporated into the web design of e-commerce sites. For example,
Amazon
sells more than 12 million products (not including books, media, wine, and services). So, if Amazon can use a search bar to help mobile users browse through millions of products, your business shouldn't have any problems applying the same approach for your products. Therefore, install a search bar to facilitate your design and make it easy for mobile users to find precisely what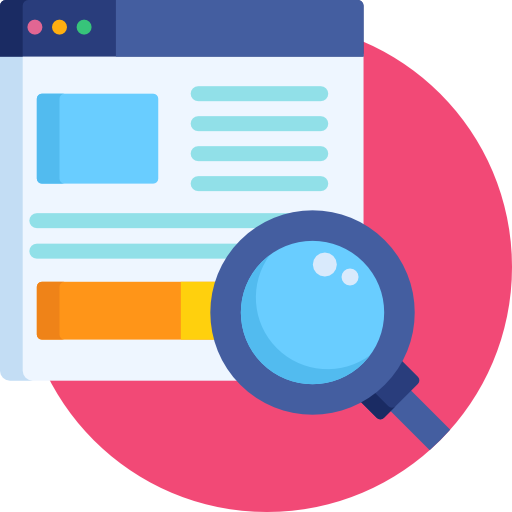 9. Remove Pop-Ups
Eliminate pop-ups from your mobile site. For the most part, users don't like pop-ups as it is. They're annoying and impede the user experience.
The issue with pop-ups on mobile devices is they become even more of a nuisance since they're so difficult to close. Consider that folks use their thumbs to tap on small screens. The little "X" button to close a pop-up will be so small on a smartphone that visitors won't be able to close the window. You might even accidentally click on the ad while trying to close it. Pop-ups will get brought visitors to a new landing page, which will disapprove their experience. Sometimes people try to zoom in on the close button to make it simpler to tap, so the dimensions of the screen get messed up too. It's best to eliminate these pop-ups altogether. Produce other ways to promote whatever your pop-up is advertising. If you do decide to keep a pop-up on your mobile site, then be sure to perform a lot of testing. Still, you need to be very careful. Many cheap pop-up tools and plugins look beautiful on desktop screens but completely ruin the user experience on cell phones.
10. Regularly Do Mobile Testing
The best thing you can do to ensure your website's mobile experience is a good one is to test it out on your mobile device regularly.
Every so often, pull up your site on your mobile device and spend some time browsing to see if anything's hard to view or challenging to do. Ask your employees to perform the same and consider hiring people to do testing as well. Your site needs to be accessible and looks as great on an old phone as it does on the latest iPhone. You can quickly test the site design for its responsiveness and apply A/B split testing your landing pages to optimize the pages for the best possible results.
OrganicSoft Inc – Web Design Specialist
Your site should perform the same on desktops, smartphones, and tablets. We develop websites that work, and look great, across every platform. Our mobile development team makes your business relevant to clients on-the-go. Plus, our SEO optimization process involves keyword research, expert on-site SEO, Google business page set-up and management, and authoritative back-linking strategy. Contact leading San Diego web design firm today to see how our services can be tailored to your specific needs.