10 Crackerjack Tips on How to Start a Blog Post in 2020
Sharing useful tips and tricks on the Internet has become quite popular. If you would like to join the blogging community and express your ideas, let us present you 10 golden rules on writing the first blog post.

If you have something interesting to show, tell, and share, now it's the best time to publish a blog post. Such content is widely spread nowadays, and people enjoy reading it, especially if it covers some intriguing topics.
Writing a blog post is not rocket science, but it requires some time of devotion and practice. You don't need to have a degree in English or journalism, but you should invest inspiration and creativity to your everyday writing. The following article will reveal you the 10 magic tricks for writing your first blog post – follow them, and you'll conquer the world of virtual writers.
What is a Blog?
Before we start with the tips, let's define a term blog. A blog is a shortened form of the phrase "weblog," and it represents the form of a website that's regularly updated with the content that readers find inspirational or educational.
The blog can also be an online journal where you can express your thoughts and emotional side, but it can also be whatever you want – still, you should have in mind that your goal is providing value using a friendly and conversational tone. Once you've got that, the topic can be any.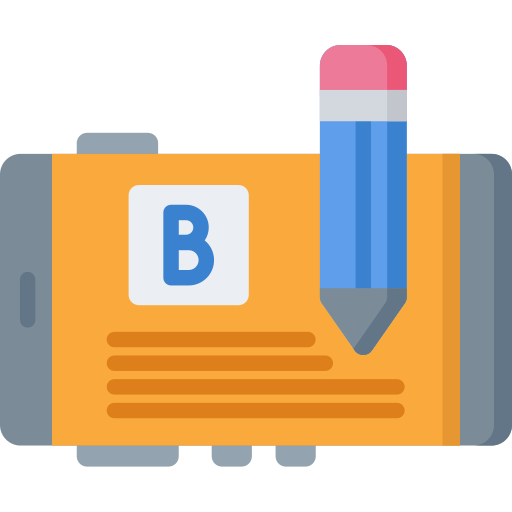 To create a blog, you need 3 things – a name of your blog (a domain name), a blogging platform (i.e., self-hosted WordPress), and a web hosting provider. There are many hosting service providers you can find, free or paid, and most of them will give you the option to choose a domain name, which is vital for your future blogging.
Now, let's start with the tips.
1. To Start, Introduce Yourself
Since you're new to the blogging community, nobody knows anything about you. Therefore, it's essential to introduce yourself and add some extra information, including:
Your experiences in life – your jobs, studies, travels, or any experience that might be vital for your blog.
Your blogging experiences – your readers would like to know whether you've had a blog before. If no, don't be afraid to tell that – readers love to give a shot to blogging newcomers.
Who are you as a person, a professional, and a blogger – you can include some hobbies, sports you love, pets, whether you do something besides the blog, etc.
Why are you blogging – in a world full of different blogs, people would like to know what's the purpose of your page. So, give them the reason why you're blogging, and you'll see that they become more curious.
What is (are) the topic(s) of your blog – also, don't forget to indicate the purpose of your blog – tell the audience what they can expect from your posts, and, for the best results, inform them about your posting schedule (day and time).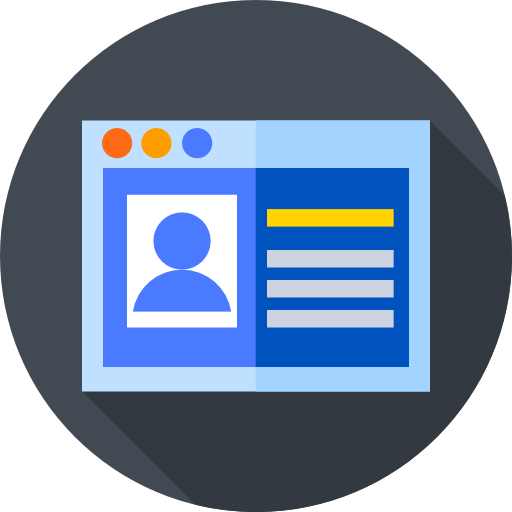 The more the info you include, the more the readers will become interested in your page. Nobody likes "strangers," especially online, so it's vital to tell people about yourself, as well as to show them who you are by adding photos, videos, or anything else that's typical to you.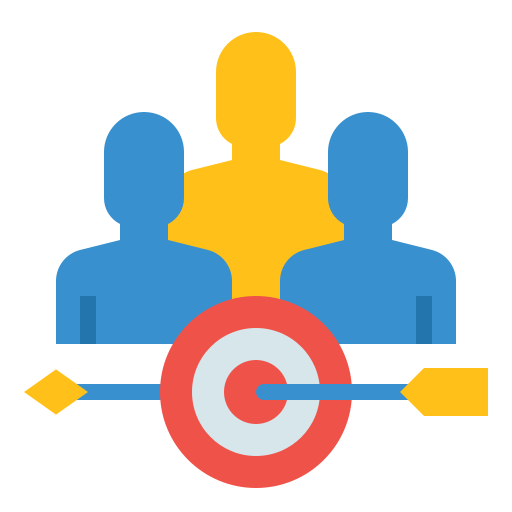 2. Determine Your Audience
You're writing a blog post so that someone reads it, right?
To be sure that someone is interested in your writing, you need to focus on your primary audience. For example, if you are an experienced digital marketer, and you want to share your tips with other experts from the branch, don't write beginner's guides and don't cover the basics – the professionals already know that stuff. Therefore, it's essential to adapt your content to your audience's needs – otherwise, they'll find your page boring.
3. Find Your Voice
You must've heard about this very expression in journal jargon – so, what does it mean to find your own voice?
In these terms, voice means identity, and that needs to be present in your writing. For example, some bloggers use humor to attract the readers, while others do it by showing their criticism towards particular issues. Of course, your voice will depend on the nature of your blog and your target audience. For example, if you are professionally focused, your blog post will be more formal, and if your blog is personal, you can add some freedom and imagination to it. Every topic can be covered from different perspectives (and different voices), so, don't be afraid to show yourself to the world.
4. Write Intriguing Headlines
People fall for the headlines, and they are mostly the reason why someone clicks on a specific result on the search engine.
Accordingly, think of a headline that would make the reader wonder what might be the content that stands after the title. Make it strong, compelling, and offer a solution. For example, a headline Convert Your Visitors into Customers Now sends a strong message, and any person who's at the beginning of their business would love to know how to do that.
Still, don't offer false solutions and clickbait headlines – that's quite outdated, and your readers will see that as a dishonest act.
And if you get stuck with the title, you can use the Blog Post Title Generator that will compose a heading based on a keyword you want to rank for.
5. Explore the Most Attention-Grabbing Blog Post Ideas
No matter if you run a personal or a company blog, there are many different blog post ideas that are waiting to be covered.
Here are some of the topics that have always been popular among people:
Traveling – Traveling is what most people live for, and that can still be the right solution for a blog post. In addition to top destinations, food, hotel, or restaurant reviews, you can use traveling to develop other topics as well. For example, How to Come Up With New Marketing Ideas During Vacation.
Health – Health is also one of the best blog post examples, and it can be applied to multiple different topics. Such blogs bring a lot of traffic, and you have various concepts to focus on, for example, 10 Products You Should Eat to Improve Concentration and Memory.
E-learning – Thanks to many learning management systems (LMS) and blogs, we have the opportunity to learn stuff from home. Accordingly, you can use a blog to share your skills and knowledge about particular concepts, which is quite useful for those who want to learn more — for example, 19 Digital Marketing Strategies for Beginners.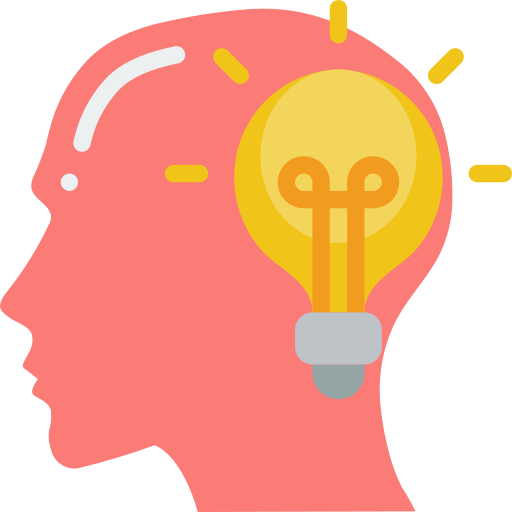 Parenting – There are many topics regarding children you can find online. Such blogs mostly include tips for moms, baby food, maternity clothes, etc., but you can incorporate them to a marketing world as well, for example, How to Apply Parenting Skills to Marketing.
Gaming – Every industry has employees who're into gaming – so, including it into your blog is not a bad idea, and since we're talking about marketing, a headline Are Gamers Better Marketers? can be quite intriguing.
Apart from the above-mentioned blog post examples, you can come up with a unique idea that you find interesting, and develop it based on your and your audience's demands.
6. Consider the Average Blog Post Length
Before writing the first blog post, many people ask How long should a blog post be?
There is no unique answer to that question, but we'll provide you with all the possible solutions:
75-300 words – considering that shorter texts are more appealing, we'll say that blog posts of up to 300 words are the best for generating discussion. Still, they are not a good solution for the SEO, but if you want to get a lot of comments, go for them.
300-600 words – according to many blogging experts, a such number of words is considered an ideal blog post length. It's also suitable for comments, but it's not that SEO-friendly.
750 words – this would be a standard length for professional journalism, especially newspapers. Such blog posts are convenient for sharing on social media.
1000-1500 words – if you opt for this length, you are more likely to get high rankings on search engines, especially if your content is useful and solves the problem. You'll probably get fewer comments, but you'll enjoy more shares on social media.
2,500 words – it is said that the articles of about 2,500 words get the highest rankings on Google. Hence, such posts get more new readers per month, and if you want to accomplish that goal, this is an ideal blog post length.
In a nutshell, shorter posts are better for social shares and comments, while the longer content is SEO-friendly. Still, everything is up to you – if you have already covered all the segments of the topic, don't add irrelevant information for Google's sake only – let it be natural and readable, and the results will come eventually.
7. Include Visual Content to Your Blog Post
Most contents found online is enriched with images, which is well received by the readers. Let's see why you should do the same:
Break up the text – one of the most common reasons for including images in the blog post is breaking up the text. Nobody likes to see an endless series of words on the page since it looks intimidating and not so visually appealing.
Humor – another reason is usually humor. Including interesting and funny pictures can lighten the tone of your posts, especially if you are writing about the not-so-compelling topic.
Make the text more understandable – this is essential if your blog is about business, digital marketing, or any other topic that might be challenging for the newcomers. So, you are encouraged to add diagrams, charts, tables, and any other content that would make the topic more approachable.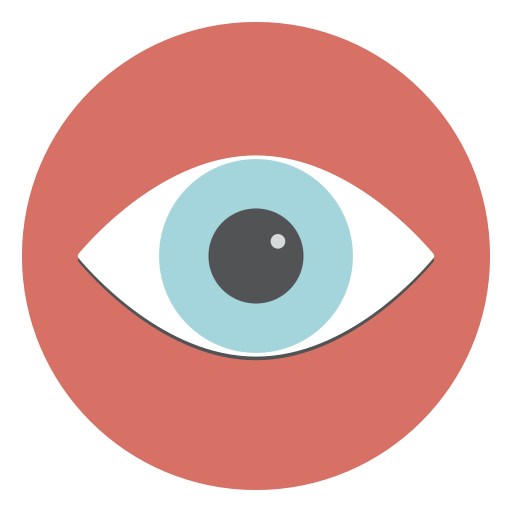 8. Proofread and Edit Potential Mistakes
Before you decide to publish your content, make sure you read it carefully.
Proofreading
is an essential part of
SEO writing
in general since you must be sure your post is free of typos and grammar errors. If your post is poorly written, and if it's full of errors, the readers will see you as an unprofessional and unreliable source of any information. Still, the best would be not to read the text right after you've finished it, but take a break for a few hours, or read it the next day. That way, you'll have the clear picture of the blog post you've written.
9. Promote Your Content on Social Media
Social networks connect people, no matter if you're trying to reach an old friend or a business partner.
So, take advantage of them when it comes to promoting your blog – you can do it on
Twitter
,
Facebook
,
Instagram
, or
Pinterest
. If you opt for Facebook, you can create or join groups that are aimed at the same or similar topics – that way, you can interchange the ideas and opinions with the rest of the members, and you can solve some of their problems.
10. Optimize a Blog Post for the SEO
Apart from social media and other ways of blog promotion, you should think of the SEO, too.
Most bloggers, especially those who're at the beginning, usually neglect the segment of the SEO, which is one of the most common mistakes. Namely, organic search engine traffic can bring you more audience and more benefits than social media. Do keyword research, explore the competition, and create a content that will get to the first page of the search engines.
Not Sure How to Do SEO? Contact OrganicSoft!
No matter if you write blog posts to drive more traffic to a website, or you just want it to be highly ranked, you need a well-developed SEO strategy that will accomplish your goals. SEO is an ever-changing process, and it requires a lot of time and devotion. If you want to focus on another sphere of your business, let OrganicSoft do the job. Our expert team of copywriters and SEO professionals will create and optimize your content using the innovative and unique strategies that will help your website reach the highest rankings. If you want to experience a dose of success, contact us at (858) 800-2526, or visit our website, https://organiksoft.com/. Contact us anytime, and we'll tell you all about the best SEO services Sand Diego brings.