10 Steps on How to Start a Business in California Successfully
Starting a business is quite a creative idea, but it requires a lot of work, devotion, and papers. No matter if you plan on working as a solopreneur, or you want to start a corporation, you need to meet certain law requirements and other statements in order to achieve your goals. In this article, you are going to see ten steps on how to start a business in California, as well as other essential concepts about it.

Nowadays, more and more people tend to execute their business ideas and make them real. A business planning can be a quite exciting and creative process, but the truth is that it can't be done overnight.
Many business newcomers give up before their business journey has even started since there is a great quantity of job that needs to be done before you can calmly sit in your armchair with a glass of wine, admiring your own success. To help you fulfill your business dream, we've created a list of ten steps that need to be completed if you want to open a business in California. Let's break them down into segments and explain them thoughtfully.
1. Come Up with a Business Idea
The first step is about determining the main idea of your business – will it be bartending, hairdressing, comic bookstore ownership, or something else, it's up to you.
Still, once you've decided about the primary purpose of your business, the best would be to do some research about it, as well as putting the main ideas, personal and business goals on the piece of paper – that way, you'll obtain a clearer picture about your future profession.
2. Create a Business Plan
When you know the main idea of your future business, you need to create a plan which would contain a critical analysis of your professional career.
The business contains various segments, and no matter if you want to run a company with employees, or you want to start a sole proprietorship California suggests you think about the next four concepts that will help you create a more comprehensive business plan:
Every business has a purpose, and every business is specific in its way – for example, if your business is about selling comics, think what would set your products apart from the competition – would you give some discounts during Star Wars Day, or would you organize a smaller version of Comic-Con from time to time?
When you have the bright idea of your product development, it is easier for you to make it real in the future.
Marketing is one of the most critical segments of your new business. If you don't promote it in the right way, all your effort and devotion might fall apart.
So, think who your potential customers are and how you will get their attention. Let's go back to the comic bookstore – as the owner of such store, your potential customers will probably be people from all ages (people love comics), so, you have multiple options to choose. For instance, you can give discounts and free samples from time to time, and if you have a website, you can send free welcome gifts to all the people who sign up for newsletters. It can be a bit costly, especially at the beginning, but a well-organized marketing strategy will bring you tons of benefits later.
Building relationships with other people can be quite a beneficial move for your business – think about the people who you might hire, their roles at your company, and the advantages they can bring to your business development.
The last, but not the least essential factor is the planning of financials. Try to make calculations on how much money will you need to start the business-opening process, and how many clients or customers will be enough for the beginning.
The numbers don't need to be exact, but the approximate amount can significantly help you make the first move.
3. Choose the Business Structure

To start a business in California, you have multiple options to choose regarding your business structure – each of them is used for more or less different purposes, and you can choose the one that meets your needs.
Here are the four most common business structures in California:
A corporation: A corporation is a company or group of people which exists independently on you, the owner. The corporation can protect you from personal liabilities in some cases, it is taxed, and so are the shareholders.
LLC (Limited Liability Company): LLC is a specific business form in the U.S., and, unlike the corporation, it is not taxed as an entity. The LLC's income is mostly taxed through the individual on their income.
A partnership: A partnership is created between two or more people who are engaged in business for profit – every owner is personally liable for the debts of the partnership, and the profits are taxed as an individual income.
A sole proprietorship: As the name says, a sole proprietorship is a business owned by one person. In this case, the owner is personally taxed on income, and he/she is liable for the debts of the company.
4. Register Your Business for Taxes
To register a business in California, you'll need a Federal Employee Identification Number (FEIN) which is used for tax purposes. You can apply for FEIN if your business place is located within the U.S., and you have a Social Security number (SSN), or Taxpayer Identification Number (TIN) – without the FEIN, you won't be able to hire employees or open a business bank account.
Still, there are some taxes in California which might apply to your business as well:
California sales tax: If your business is about selling physical products, may be asked to register for California sales tax.
California employer taxes: If you plan on hiring employees, you'll need to apply for these taxes, which include withholding tax, unemployment insurance tax, and disability insurance.
5. Open Business Banking & Credit Accounts

Separating a personal bank account from the business one is critical for protection from the potential claims.
When those accounts are interconnected, you might be at risk in case your business is sued – except for that, it's recommended to open a dedicated business account for two more reasons:
Protection of your personal assets
Accounting and taxing becomes easier
Apart from the business bank account, you'll probably need to get a business credit card as well. Again, it's recommended to separate it from the personal card for two reasons:
Separation of personal and business expenses
Building your company's credit history, which can be a base for raising capital in the future
6. Take Care about Accounting
Even though your business hasn't started yet, you should establish a functional accounting system. Accounting is a vital segment of any industry, in a way that it helps you define your financial strategy, giving you an insight into your expenses, cash flow, and invoices.
However, the accounting is not that complex as it used to be years ago, mainly because there are a lot of different accounting software systems that significantly help you manage your expenses and financial performance in general. Still, it's not recommended to do accounting all by yourself – many startup companies failed while trying to do so. To avoid extra expenses or even worse things, the best would be to consult an accounting expert and provide valuable support regarding this concept.
7. Obtain Necessary Permits and Licenses
Obviously, you can neither start nor run a business legally if you haven't got all the necessary permits and licenses.
To get a business license, California will ask you to contact the appropriate permit office found in your city or county. To find such an office more easily, follow these three steps:
Step 1: Visit CalGold – it's a web-based program that will help you identify and locate the permit office you should contact.
Step 2: Select the city or county where your business will be located, as well as the business type (dentist, car wash, restaurant…) – Click Search.
Step 3: Select the link of possible "Permits and Licenses" that will come up at the right side of the window – you'll get the office's e-mail, phone number, website, and the physical address.
Now that you've found the appropriate office, next step is applying for the California business license – here come the four steps for completing it:
Step 1: The first thing that you need to do is getting the forms – some states allow you to download, print, and fill the PDF document before mailing it, while the others, such as San Diego, allow you to submit the form online, or to send it via e-mail.
Step 2: Now you need to complete the forms; many of them will ask you to write your business name, address, contact info, type of business, FEIN number, expected annual sales, number of employees, etc.
Step 3: Pay the fee for applying – it'll cost you about $50-$100, depending on your business type and number of employees.
Step 4: Check if you need additional licenses – for example, restaurants will need an Alcoholic Beverage License and a Sales and Use Permit, a beauty salon will have a Barbering and Cosmetology License, a grocery store Produce Dealers License, and automobile dealer will need to provide a Vehicle Dealer License.
Once you've sent the papers, all you need to do is wait for the approval.
8. Get Adequate Insurance
Purchasing an insurance policy is crucial for any business. It will protect you from potential risks and unforeseen events – the most common types of business insurances are:
General Liability Insurance: It protects your business from claims coming from your normal business operations, such as physical injury, property damage, defense costs, and personal and advertising injury.
Workers' Compensation Insurance: This license will cover medical expenses and lost wages for employees who got injured while working.
Professional Liability Insurance: This is a particular type of coverage that will protect your company from claims that a professional service you provided caused your client to suffer financial loss.
It's recommended for all businesses, including the home-based ones, to purchase general liability insurance, and the companies which are aimed at selling things and providing services are suggested to consider a professional liability policy.
In the state of California, all business with one or more employees, including LLCs, are obligated to have the
workers' compensation policy
.
9. Hire the Professional IT Support for Your Office

Every office, even the home-based, must have multiple computers or laptops that need to function flawlessly if you want your business to grow.
Although you know computer basics, some things require
professional IT support
that will take care of your business tech environment. Besides, small businesses are often on hackers' list because of their weak protection. To avoid the theft of your essential data found on your computers or servers, don't leave the devices unprotected. The hacking science has gone too far nowadays, and one attack can destroy something you've been building for years – so, don't leave anything to chance.
10. Establish Your Online Presence
A professionally-designed website is a vital part of any business, regardless of its type. A website allows your potential customers to find you more easily and discover your products and services more practically.
Apart from having a website, your business should be present on
social media
, such as
Instagram business page
,
Facebook
or
Twitter
, or you can register for a local Google profile – that way, you'll have an infinite set of possibilities that can significantly improve your small business marketing. If you don't have a lot of time to devote to the digital presence of your business, there are
professional SEO and digital marketing companies
located in California that will meet your needs and help your business grow tremendously.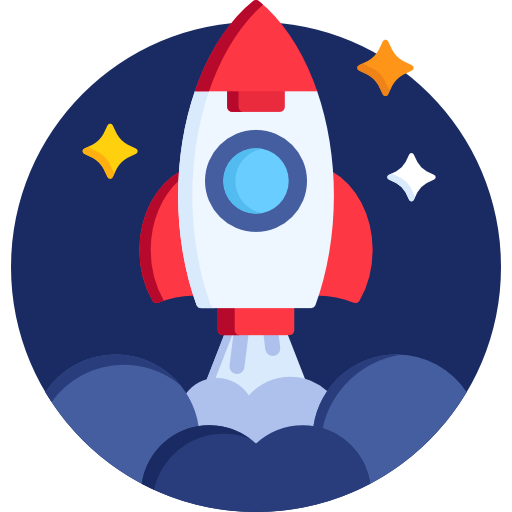 OrganicSoft Will Help Your Business Establish Web Presence & Stand Out From the Crowd
So far, you must have realized the importance of business' presence in the online world. Not only it will be discoverable more quickly, but it will also get more opportunities to be promoted using the techniques of modern digital marketing strategies. If you want to start your business in California, meet OrganicSoft – a San Diego-based SEO and digital marketing company that will help your business grow digitally, regardless of its type. If you're at the beginning of your business experience, and you want to know more about the services we offer, don't hesitate to contact us at (858) 800-2526, or visit our website, https://organiksoft.com/.