EASY FIX
5 Minute Check to Test if Domain Has Google Penalty (Images)
Check if your domain or domain you would like to buy has Google penalty. Learn how to create your own Google penalty checker in 5 minutes for FREE, without advanced SEO knowledge.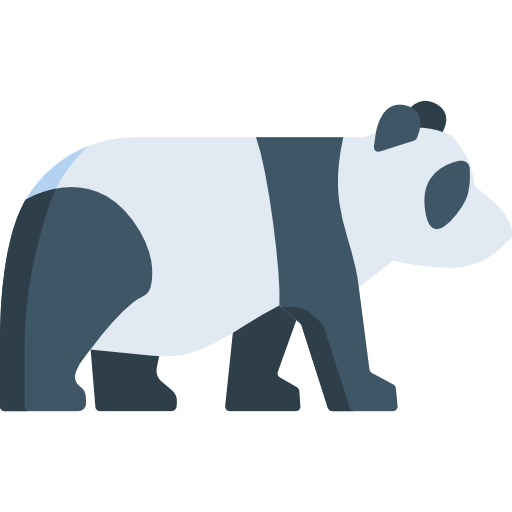 What is a Google Penalty?
My organic traffic goes down! What's happening? What online Google penalty checker I can trust? What is the easiest way to run Google ban test? These are just some of the questions every SEO gets from new clients?
E-commerce owners were terrified after Google's first algorithm update back in 2011. Suddenly, a lot of "wild" animals like Panda or Penguin started to interfere with their online sales, ROI and online marketing efforts. If you run a local bakery, then Pigeon is that little guy who's responsible for decreased demand of your fresh and delicious Danish croissants. People don't visit your place like before. You get it, right? Penguin, Panda, and Pigeon are the names of Google algorithm updates. They check your website links, content on pages and local citation to calculate rankings and that way influence organic traffic and number of visits. Remember we don't refer to Manual Spam Action in Search Console here, this is all about algorithm changes that influence ranking and website traffic negatively.
Simple Google Penalty Checker
The focus of this article is the easiest and the fastest way to determine if your website is hit by a Google algorithm update. And it's writtent for website owners without any SEO skills.
You don't have to be an SEO expert, follow the steps described below, and you'll get clear insight about website health. You'll need: • FREE SemRush account,
• MOZ Google Algorithm Change History. You can also use Google Analytics or Search Console (ex. Webmaster Tools) as ban test. It is possible to check traffic and impressions drop but SemRush offer explanation for even minor algorithmic updates. You won't see that feature in any Google product.
Create Free SemRush Account
SemRush is an excellent tool used by many SEO guys around. To create a free account, you'll need not more than 1 minute.
Go to
https://www.semrush.com/
and click
Login In
. When the window pops up click
Register
and fill in your email and password. Check Spam filter and hit
Create My Account.
Now verify your email and login.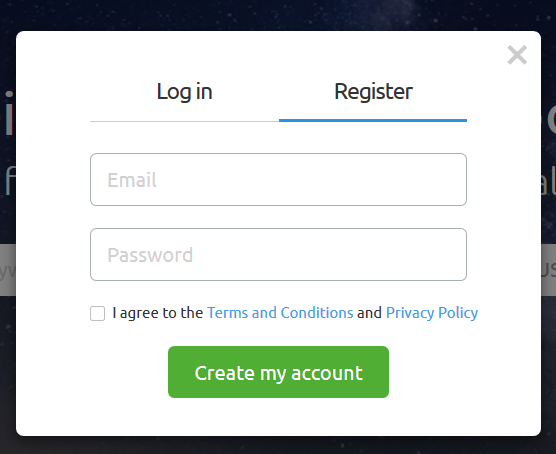 Click on Domain Analytics and add your domain name on top of the page.
As an example, we'll use the website we know for sure that has been hit by Google algorithm update. To protect privacy we've blurred domain name, but you should add your domain as domainname.com. No need to use WWW or HTTP(s). Now click Organic Traffic and choose Google US as a search engine. If your site is .fr or .uk choose Google FR or google UK. SemRush offer more than 130 Google country variations. See print screen below.

For time range click All Time in right-hand side as shown on the image above and make sure you are looking at Traffic, not keywords at this time. And Voilà!
You are looking at your website organic traffic, the one that came from Google. You can clearly see traffic spikes, ups and downs in months when Google penalty happened. Click on the traffic curve at the point when traffic starts to go down, and you will see the date. Write down that date. In our case site, as you can see on the image, the site has been hit by algorithm update October 19th, 2014. Traffic dropped overnight from 172 to zero! Now click on small Google icon below traffic line to know what change happened in Google ranking signals at that period. See image below. SemRush gives you the name, short description of the change and its date. So easy, right? As shown, the website has been affected by update called Penguin 3.0. That happened just 2 days before traffic started to go down. Penguin 3.0 was a huge algorithm update back in 2014. Google intention was to penalize all websites with low-quality links bought on link farms or private blog networks (PBN). In this window, you have an option to add a note for yourself. If you remember you were doing some changes on your website, click +Add Note add them here.

Unfortunately, free account has limits.
You are unable to see all historical updates on SemRush website. Although free account offer enough to give you a clear sign about penalty, sometimes we need more information to put all together. In that case, proceed to step 2.
MOZ Google Algorithm Change History
Visit this link and choose Year from the left side widget. Now scroll down until you see the date you had written down a minute ago. In our case, October 2014. Hm… Penguin 3.0 happened on October 17th. Another proof.
Now, we can be 100% sure, that's it. That is the cause of the traffic drop.
Reasons For Google Penalty
E-commerce and bloggers usually hire SEO agencies to boost organic keywords ranking and drive leads and sales to a website. But not all SEO firms work in line with Google and other search engine guidelines, or so-called white-hat SEO.
Spammy Links
To show the clients fast results, they use forbidden SEO tactics (black-hat). This usually involves building spam links in link farms or private blogging networks. If you are paying monthly for 1000 or more links, you should be prepared for the negative impact of those link in time to come.
What we mean when say spam links?
Links on gambling and porn websites
Link building packages for 1000+ links per month
Site-wide, like footer links
Links on forum signatures
Links from easy-to-submit, non-editorial social bookmarking websites
Links from low authority business (or local) directories
Links from blog post comments, like Hey this is an excellent post and stuffed with exact keyword anchor text links
Other spam techniques like doorway pages, link schemes, domain redirects, and cloaking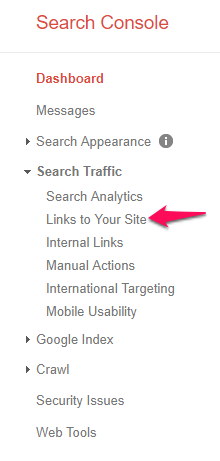 Check backlinks every month and make sure they come from relevant, high-authority, same industry (or niche) or at least not spammy websites or blogs. Search engine console shows every link pointing to your online store, so don't be lazy, create a Google Search Console account and monitor what's going on with inbound links.
Go to
https://www.google.com/webmasters/tools/dashboard
and click
Links to Your Website.
This section shows External links, Internal links, top linking sites, and Top Linking Text. If SEO consultant you have hired mention
LINK SUBMITTING
maybe it's time to change your search engine optimization company. The stake is enormous, your business reputation, integrity and finally sales are likely going to be downgraded with lost ranking, and you'll need much time and effort to fix things again.
Content Issues
Thin, not duplicated content is also the reason for dropping in rankings. What is a thin content page? The page that has no value to a visitor, usually with few sentences or content generated using automation tool.
How to solve issues with thin content? Delete all landing pages with 0 visits per month, or those with 0 seconds average time on page and bounce rate that is 90% or higher. Another solution is to merge pages and edit existing content with up to date information, and that way make content attractive for people and search engine bots.
I Still Can't Find Google Penalty Date
Traffic can go down even you are NOT affected by Google. Sometimes it is a seasonal fluctuation, and the best way to check trends is to look at your Google Analytics account along with Google Trends.
Problems With Technical SEO
Many webmasters face with traffic problems after working on some website technical tweaking. Technical SEO is also a very important part of overall SEO strategy. Bad URL redirects or incorrect canonical URL setup are also things that can bring you into the trouble, if not done as they should.
Maybe your plugin for mata tags optimization stopped, and your pages are left without meta title and meta description. Resolving technical problems on the website usually require help from webmaster or developer. If you doubt this could be a reason for sudden low website performance and conversion contact your admin to make sure everything is fine on the technical side of the website or server.
Takeaways
Don't blame Google for traffic lost! Blame spammy techniques and tactic you or your "SEO expert" had done on your e-commerce website or blog.
Google makes mistakes sometimes, that's true. However, if you don't build low-quality links, if you keep adding excellent content on the website and have a clear internet optimization strategy and constant presence on social media, rest assured - Google will reward your efforts.
The only animal you need to worry about is a MOUSE. Mouse clicks that drive sales to your website!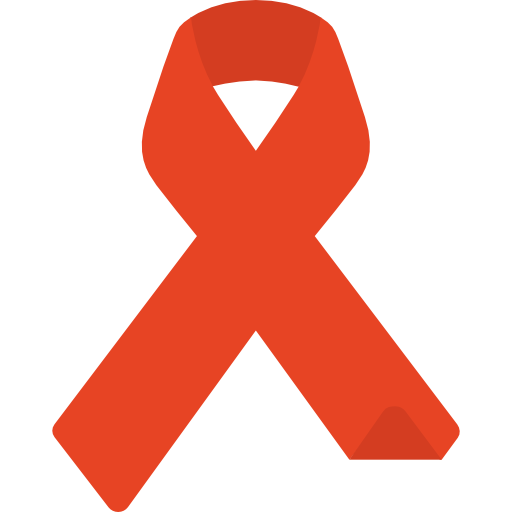 100% Successful Recovery From Google Penalty
If you need help to recover from Google penalty or struggling with online exposure, contact true professionals. OrganicSoft INC is a San Diego SEO Expert which offers Google penalty recovery services along with complete SEO services and web development. To help you check website health, our SEO specialist will do a complete audit for FREE and recommend necessary action in line with Google guidelines. Contact us to recover your rankings without delay.