An Extensive Guide to Lead Generation Definition, Examples, and Strategies
The dream of every salesperson is to sell as many products as they can. The ways and methods of performing it are numerous, but most of them are not at all like traditional marketing approaches. Therefore, get ready to meet the term of lead generation as well as its importance in the world of sales and marketing.

If you have ever read an article about marketing, you must've run into the term lead generation. It's one of the most common ways of attracting potential buyers, and it could be described as one of the contemporary marketing strategies.
Even though you use it, you might not be familiar with most of its ideas and benefits, which is why this post will provide you with all the basics about lead generating.
What is a Lead?
Before we jump into the lead generation meaning, it's vital to define lead.
Lead is a person who's expressed a certain dose of interest in product or service offered by a company. That person is more willing to listen to you and consider purchasing something from you since they have already had considered your company as an option.
Once you contact a lead, you use the information collected to personalize the sales – that way, the call seems more personal and enjoyable, which is a great way to start a professional relationship with a client.
Not all the leads are the same, and their types are determined by the level of their qualification and the lifecycle stage they're in:
1. Marketing Qualified Lead (MQL)
Marketing qualified leads are those who've made contact with your company's marketing team, but who are still not ready to receive a sales phone call. The best example of MQL are people who fill the form found on your landing page that includes an offer from your company.
2. Sales Qualified Lead (SQL)
Sales qualified leads are contacts who expressed interest in becoming paying customers. Like MQLs, they fill out a form to ask a question about a specific product or service. That said, they go a step further than the previous leads, and they express their interest more explicitly.
3. Product Qualified Lead (PQL)
The contacts who have used your products and expressed their interest in becoming paying customers are called product qualified leads (PQL). They are usually those who've used a free trial or a limited version of your product, but they are asking questions about the features included in a full, paid version of a product (it's usually about a software, a video game, an e-book, etc.).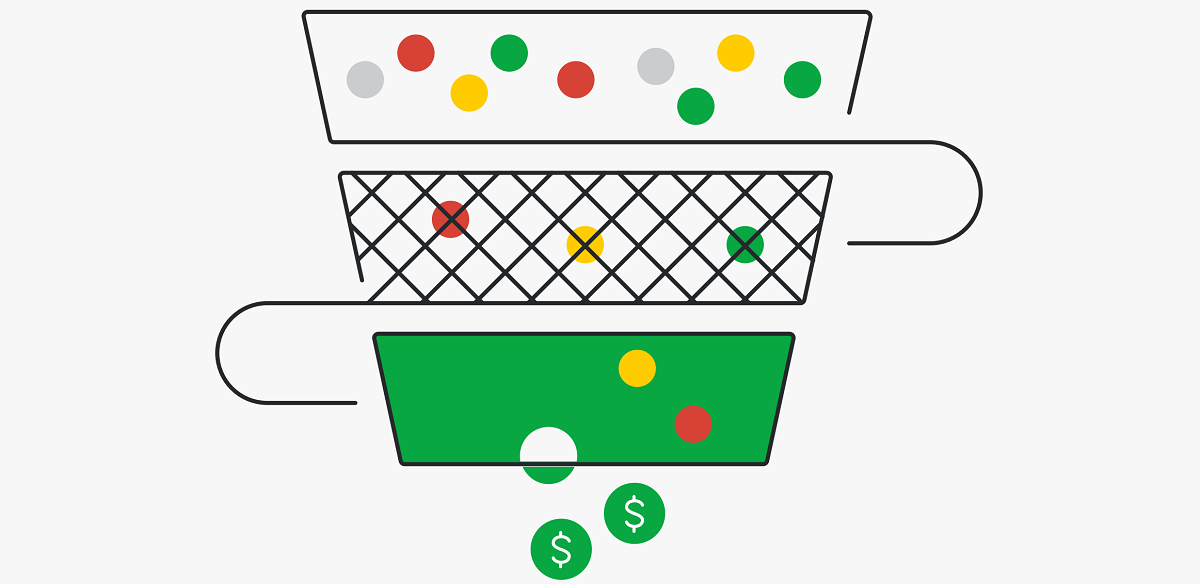 4. Service Qualified Lead
A service qualified lead is a contact that will reach out to your customer service representative and ask for a product subscription upgrade. The customer service representative would up-level this customer to the appropriate sales team representative.
How to Qualify a Lead?
In order to convert a lead into an actual customer, you should provide them with a form they should fill out – a lead generator could be a job application, a coupon, or a form for downloading some kind of content.
You should offer a free product in exchange for contact information, and the form you should give to your website visitors should contain the following questions:
Full Name: This is the most vital information you can obtain, and it's necessary to ask for it. It can also help you personalize your communication with each lead.
Email: You will need the accurate email address so that you can contact the lead later.
Company: If you want to establish a B2B relationship with your leads, ask for lead's industry and company – that will help you determine how the lead might benefit from your product or service.
Role: This is also vital for B2Bs since understanding the lead's role will help you find out how to communicate with them.
Country: When you know your lead's location, it will be easier for you to segment your contact by region and time zone.
State: By knowing your leads' state, you can further qualify them.
What is Lead Generation?
Now that you know what lead is let's see how to attract them and collect their information.
The job description of a marketer includes finding ways to attract clients and customers to their business. Lead generation expands it a bit since it includes finding ways to make a person interested in your company and make them request more information from you. Even though it's considered a contemporary way of marketing, lead generation was popular a couple of years ago. However, its meaning has changed a bit.
The concept of lead generation in the past referred to finding the names of potential buyers and passing them to the sales department. The sales department would call the buyers to tell them more about the product or service, which in one moment started to be quite annoying.
Today, buyers can do their own research by using search engines, social media, or any other online sources and in most cases, buyers are those who contact companies trying to get more information – accordingly, every business should build their online presence.
How to Generate Leads?
There are various different approaches and methods for lead generating, and such strategies can be implemented in many ways.
Let's say that lead generation can be broken down to two main categories – inbound and outbound marketing. Depending on the "nature" of your target customers, you'll choose a method that is the most convenient. So, let's learn more about each of the marketing types:
1. Inbound Marketing
Inbound marketing refers to the process of helping customers find your company instead of reaching out to them directly.
If you want to implement the inbound marketing strategies, you'll need to create interest by offering plenty of different informative and entertaining content that will impact the meaningful relationship with your audience. Let's see how you can generate leads by using tactics of inbound marketing:
Focus on Your Content and SEO
Creating relevant, engaging, meaningful, and informative content is a successful way to attract and acquire your target audience. By creating such content, you can begin to gain potential buyers' trust and start building your business strength.
Content that's made of excellent written and visual materials should be promoted on social media, and once search engines recognize it as high-quality, your SEO rankings will be way higher than they used to be.
Build a Website
A website is a place where simple visitors can become long-lasting and loyal customers. A well-designed and informative websites encourage buyers to sign up for a newsletter or fill out a form, which is a key to converting browsers into actual leads.
A website should contain high-quality design and layers, a compelling CTA (call-to-action), and valuable content.
Write Blogposts
More and more business newcomers decide to start their career by writing their own blogs. It can be a great way of engaging with the readers, who can even subscribe to your blog, request a demo, or follow you on social media.
Still, keep in mind that the blog content should be relevant and informative so that readers don't lose interest.
Promote Your Business on Social Media
Social media is one of the most powerful ways of contemporary marketing since they allow buyers to research and learn more about products and services right from influencers and peers.
By promoting your products or services on social networks, you allow buyers to find you and contact you much more accessible. Form
Facebook
,
Instagram
,
Twitter
, and
LinkedIn
to
Google+
, you can engage with your customers and provide them with valuable content and information.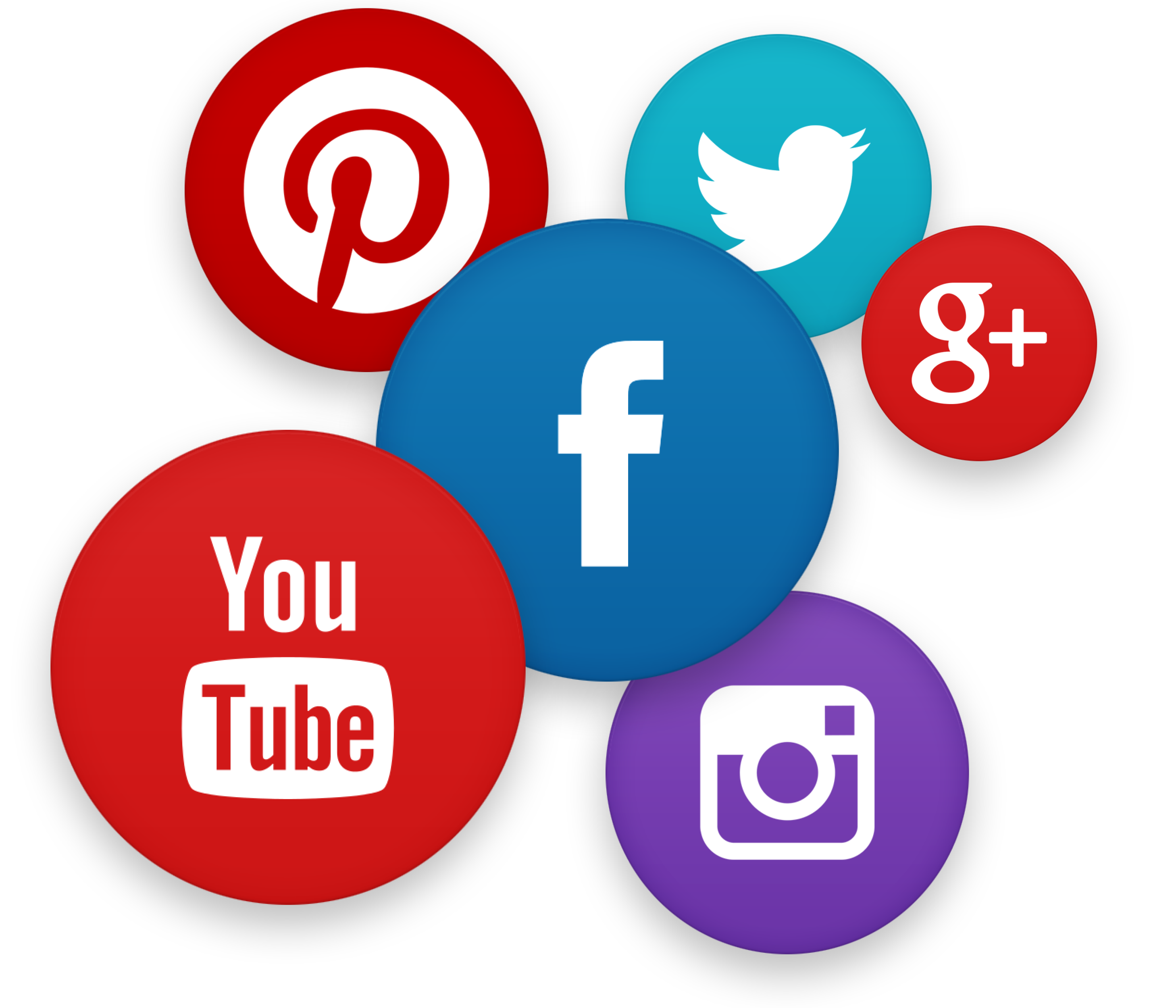 Outbound Marketing
Although inbound marketing seems more attractive and practical, you shouldn't forget about outbound marketing strategies that are a bit more direct.
Outbound marketing includes techniques that make the communication highly-targeted, with quite prominent CTA. Such methods directly invite a user to buy, which is not the case with inbound strategies. Still, the best results will come if you combine the strategies of both inbound and outbound marketing since it can multiply the number of views you generate, increase sharing, and a number of potential customers who see your content regularly. The types of outbound marketing strategies would be:
Implement Email Marketing
Email marketing is considered one of the most effective ways for the lead generation process. No matter if you're promoting a new piece of content, a new product, or service, you should consider email as a form of communication with customers.
When you put your content in front of the prospects, you may find someone who might not be looking for you.
Take Advantage of Display Advertising
One of the useful lead generation strategies is display advertising. It consists of targeting different demographic or behavioral actions, and such ads are seen on websites where your leads spend time.
By using retargeting, a cookie-based technology that uses JavaScript code to follow your audience all over the Internet anonymously, you can reach more audience, educate potential prospects, and drive leads.
Consider Pay-per-Click Ads
Pay-per-click (PPC) ads are those that appear on a search engine or a website, and you pay for each click on that ad.
PPCs on search engines usually appear on the top and side of the organic search results, and they are an excellent way to draw people's attention to your latest content, products, or services.
Try with Content Syndication
Content syndication is a great way of delivering high-value content to the correct prospects, and it's mostly used for promoting articles, whitepapers, news releases, etc. on other websites.
By making your content appear on third-party websites and newsletters, all the leads will be delivered to your inbox. These are not the only lead generation strategies, but they are among the most common ways of approaching to a customer or client. So, if you want to develop lead generation marketing strategies, you should consider the above-mentioned techniques.

What Can Lead Generation Help With?
As you might've concluded so far, lead generation is quite a helpful tool that can impact the performance and online presence of every business.
Still, we can emphasize the 6 most vital benefits of lead generation:
Obtaining essential information: By using different registration forms, companies can get all the necessary information about the leads.
Building databases: Lead generation allows companies to build databases with users who are interested in the brand. This can be later used for lead nurturing (offering users the content they want to see when they need it) and lead scoring (measuring the lead's temperature).
Improving loyalty: When generating leads, you gain an opportunity to improve the loyalty of users of the brand, which is essential for the long-lasting collaboration.
Speeding up the online sales process: The feedback between company and user is much easier, which has a positive impact on the online sales process.
Detecting the most attractive areas: As mentioned, lead generation helps you determine the demographic information about your potential buyers.
Optimizing the revenue from marketing: By implementing all the proven strategies to the users who are interested in your products indeed, your company can significantly optimize the revenue from the marketing.
If you're still new to the business and not sure about the best way of generating, hire a lead generation specialist and let them take care of it.
Extra Tips for Lead Marketing
If you want to enhance your lead marketing approaches, here come the proven tips on how to become a pro in this field.
1. Consider Appropriate Lead Generation Tools
By using some of the best lead generation tools, you can track people who visit your website, you can get their names and email addresses, you can see the sites they visited, and what they do before and after they fill out a form.
Some of these tools would be:
CTA Templates
Lead Generation Software Tool
Visitor Tracking
Form-Scraping Tool
Each of the tools for lead generation helps you get a better insight into your visitors' online activity, which helps you come up with some useful and unique marketing strategies.
2. Create Offers That are Convenient for All Different Stages of Buying Cycle
You should know that not everyone will be ready to contact your sales team and talk to them. Some of them would like to see your informational content such as an e-book or a guide, while someone might express more interest in a product free trial or a demo.
That said, you should provide offers that are aimed at anyone who visits your site since you'll have more chance to sell your products.
3. Provide Value
Lead generation is not only about obtaining an email address of your potential buyer but making that person become a real customer.
Therefore, your lead campaign should be in accordance with everything else that's found on your website, including blogs and products you are trying to sell. Make sure the message you're sending is consistent, and the content you're delivering is valuable.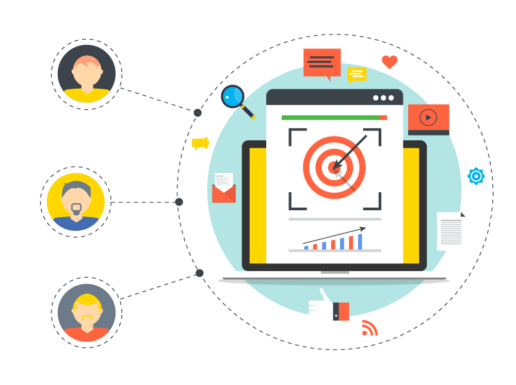 4. Link a CTA to a Dedicated Landing Page
One of the most common mistakes among marketers is not creating a dedicated landing page for their offers. The CTA you include to your page should send a visitor to a page where they're going to receive a particular offer, and that shouldn't be a homepage.
Linking to a homepage is not a mistake, but it's recommended to send the visitors to a targeted page that's relevant to what they're looking for, and that contains a form they should fill out.
5. Include Your Sales Team To the Lead Process
Your sales team can help you determine the level of your leads' qualification, which allows you to develop your strategies while placing the offer.
6. Use Social Media Appropriately
We have already mentioned social media as one of the most powerful marketing approaches, but the truth is that you need to implement some strategies when using them if you want to take full advantage of them.
You can start by adding links directly to the landing pages of the offers within your Facebook, Twitter, Instagram, LinkedIn, and other social network posts. Still, the best way of lead generation through social media is organizing a contest or a giveaway that will help you learn a lot about your audience.
7. Keep Pace with the Changes
The virtual world keeps changing, and your task is to keep pace with those changes. That said, your lead generation strategy needs to be dynamic, and you should know what CTAs perform best, which landing page converts better, and which posts attract your audience the most.
OrganicSoft Provides Powerful and Unique Lead Generation Services
As a professional lead generation company, OrganicSoft can help you generate more leads and make your website visible on search engines. If you want to increase website traffic, leads, and grow your sales, contact us today at (858) 800 2526 and prepare yourself for the successful sales journey!