How to Use LinkedIn for Business for the Best Performance
Growing your business is a process that never stops. Luckily, the development of social media and digital marketing have significantly made things more accessible, and nowadays, you can increase your business performance in various affordable ways – one of them is the LinkedIn company page.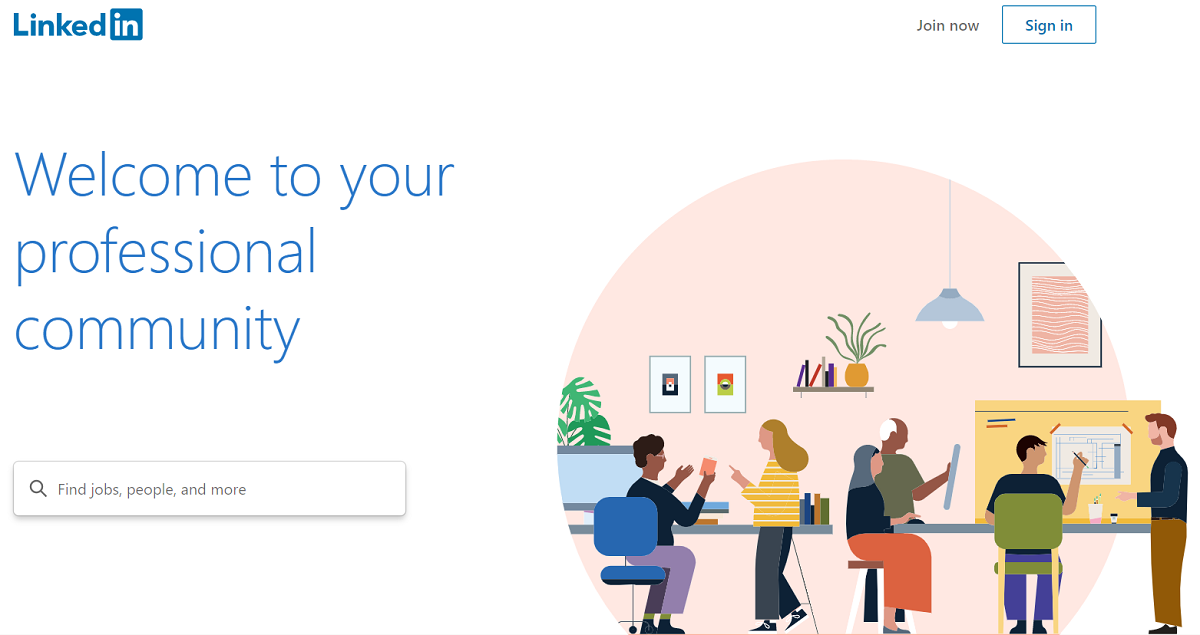 LinkedIn is a social network used by millions of people who want to increase and deepen connections with customers, employees, and peers. This platform is convenient for both job seekers and employers who tend to build relationships with people from the same or similar industry branch.
Nowadays, most companies create profiles on LinkedIn to allow potential customers to learn more about the services they provide, the products they sell, as well as the job opportunities they offer. Besides, it is quite a convenient place for freelancers who continuously seek new job offers where they can express their talent and skills. So far, we can conclude that the LinkedIn page for business brings benefits to both companies and workers. In continuation, we'll see what the other advantageous features of this social network are.
What are the Requirements for LinkedIn Business Page?
Before we start with the tips on how to create a LinkedIn company page, you need to know that there are some requirements you need to meet for your page to be accessible:
Your page must prove you're a current employee: In the Experience section, you need to have a position that defines you as a company employee, manager, or owner. If you don't have one, you'll have to create it in your profile.
You must include a company email address: You can add multiple email addresses to your company profile, but one must be the address that contains your company's domain.
The email address domain must be unique: Each email domain can be used only once to create a Page. Free domains such as Gmail, Hotmail, or Yahoo won't work since they can't be associated with a company.
The profile strength must be Intermediate or All-Star: The profile must be robust, which means that you need to define multiple sections found on the network. If your profile is not rated intermediate or All-Star, you won't be able to create a company page.
You must have multiple first-degree connections on LinkedIn: Company page administrators need to have more than two connections on LinkedIn before they create a business page.
Create LinkedIn Account for Business

Before you create a LinkedIn company profile, you'll be asked to open a profile with your personal credentials – you'll need to enter your first name, last name, email address, and a password.
Now you can open a platform where you can post industry updates, job opportunities, and much more. On LinkedIn create company page consists of six simple steps – here they come:
Step 1: Click the icon Work found at the top right corner of your LinkedIn homepage.
Step 2: Select Create a Company Page.
Step 3: Choose one of the following categories – Small Business, Medium to Large Business, Showcase Page, or Educational Institution (High School or University/College).
Step 4: Enter your Page Identity, Company or Institution details, and Profile details.
Step 5: Confirm that you have the right to act on behalf of the company or school you're creating the page for.
Step 6: Click on Create page.
Now, let's dive into five LinkedIn for business tips.
1. Make Your LinkedIn Business Account Look Compelling
Once you've created the page, you can start editing it by adding a company description.
LinkedIn requires providing a company description, which should be between 250 and 2,000 characters long. It should contain the information about your business, including products and services you provide, as well as your company history and goals. Once your description's finished, you should enter other company details, like website, your company's location, the company type, size, and specialties. Also, don't forget to upload your company logo and cover photo before you publish the page. Your logo will appear when people search for your company on LinkedIn, and its dimensions should be 100x60 pixels. Speaking of the cover photo, or the banner, it should look compelling and relevant – you can use the programs such as Canva and set the template to that would fit the requirements of company page's banner (646x220 pixels). It is recommended to share your login information with your colleagues in case you lose the page access or quit the company.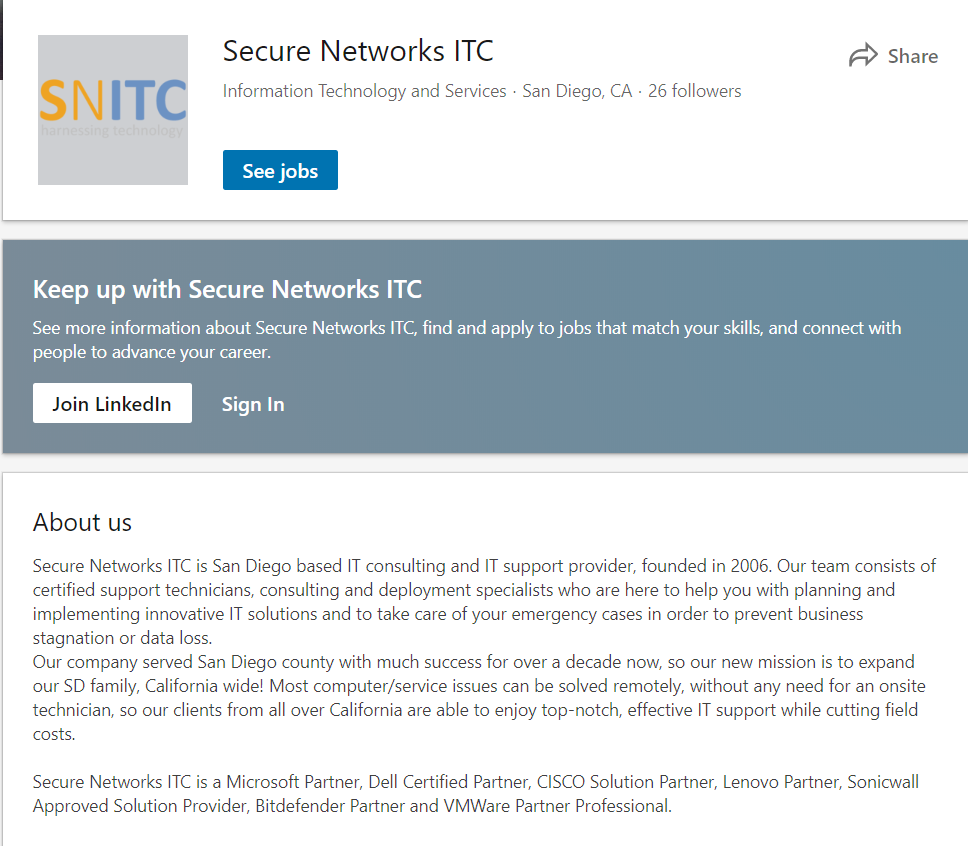 2. Create a Career Page on LinkedIn for Business
If you want to find an employee who would fit your needs, it's recommended to create a career page on LinkedIn.
By creating such a page, LinkedIn allows you to tell your company's story, and find the best professionals who will fit your business needs. Career pages allow you to edit the
Life
or
What We Do tab
, which is used to describe a life of organization via photos, testimonials, employee-written content, etc. You can also create multiple tabs that would tell different stories – for example, you can create one story for IT professionals and another for marketing people. Have in mind
career pages are not free
. There is no precise pricing plan, but the cost will be individually set up when you contact a LinkedIn's Sales team. Still, you can request a free demo by submitting the form
here
.
3. Join LinkedIn Groups
Groups on LinkedIn are an excellent way of making connections with other professionals from your branch, mainly with those who are not part of your current company. Besides, participating in groups leads to getting more views of your Company Page.
The groups are one of the major benefits of LinkedIn for business – those groups help you enrich your professional development and gain more connections by sharing ideas, content, questions, and answers with people worldwide. To join, select Groups from the list found on the left side from the search box, enter the keywords (e.g., Technology), and hit Search. To request membership for a specific group, click Ask to Join button. Although the groups can help you gain online reputation and build your brand's credibility, it's not recommended to use them for advertising, in terms of posting the ads that promote your products or services.
4. Use LinkedIn for Business to Share Valuable and Relevant Content
Although LinkedIn is mainly a platform used for sharing educative and business stories, it doesn't mean that you should post a textual content only.
Business and science can be presented in a creative way as well – for instance, posts that contain image or video grab more attention than the standard text-only posts do. Also, it's recommended to post the content that is not too self-promotional, since the commercials have never been anyone's favorite part.
Instead, think about what your audience would like to see on their feed – for example, if your business is about selling gardening tools, post images and fun facts about flowers, plants, fruits, etc.
Speaking of the video content, you can link your YouTube channel to LinkedIn – that way, all the videos from YouTube will play automatically in the news feed, which is an excellent way of increasing a share rate.
5. Have in Mind LinkedIn's Algorithm
Unlike the algorithms of other social networks, whose settings are mainly hidden, LinkedIn has no problems with sharing the way its algorithm works.
In order to make a homepage feed look more user-friendly and compelling, LinkedIn uses the algorithm that 'inspects' people's posts so that it can determine whether they're spammy or not. That way, LinkedIn won't show what your network is posting by default (which is the case with
Facebook
or
Instagram
feed), but it will show the content for which it thinks it's
relevant to you
. There are four stages of the content review process:
Stage 1 – Computerized filter: Every time you post something on your LinkedIn business page, the bot's task is to place it into one of the following categories – spam, low-quality, or clear.
Stage 2 – Engagement measurement: Next step is observing likes, comments, and shares of your post. If people don't interact with it, they mark it as spam, or they hide your content from their feed completely, LinkedIn will see it as a negative one as well.
Stage 3 – Virality check: The content needs to pass the computerized checkers again – that way, bots will determine if your spammy post has been liked and commented by other spam accounts.
Stage 4 – Human editors: Finally, your content will be read by humans, who will decide whether your content is worth appearing on the feed. Also, it is believed that, if your content is excellent, it may get a boost and attract more people.
So, if you don't want your post to be marked as spam, by both your followers and algorithm, you should give your best to deliver the content that:
Is valuable to someone's career
Inspires someone in their business life
Is relevant to the industry in which you operate
Comes from a credible source
And, if you don't want your post to be hidden by other users, have in mind the following:
Your posts shouldn't be offensive
Don't over-post and avoid too much self-promotion
Make sure your content is unique and innovative
Final Words
We believe this article has revealed the main reasons on why use LinkedIn for business – its primary benefit lies in helping you establish the connections with people from your industry, which impacts successful brand development in the future.
Apart from that, this social media can be used for advertising – and if you want to learn more about that, stay tuned until the next article that will explain the essence of LinkedIn for business marketing.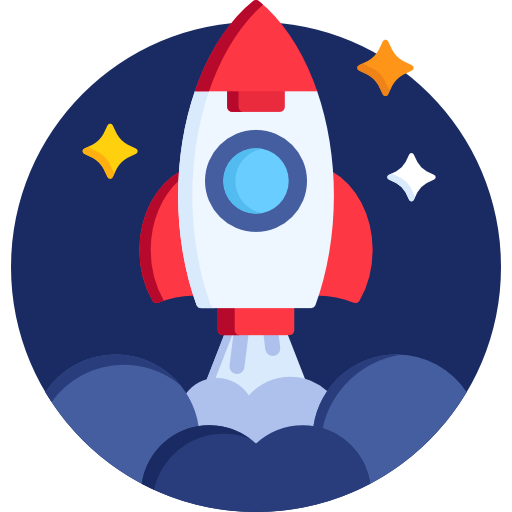 Social Media Marketing is a Piece of Cake… If You Hire OrganicSoft
Social networks are leading platforms for successful brand development. If you want your business to gain credibility and gets recognized by people, you can count on us. With ten years of professional experience in providing clients with remarkable SEO and digital marketing services, OrganicSoft makes sure your business gets the best rankings and results in the infinite galaxy called Web. To get more information, contact us today at (858) 800-2526, or visit our website, https://organiksoft.com/.