14 Brilliant Tips & Tricks on How to Respond to Google Reviews Professionally
It can be difficult to learn how to deal with different opinions of the customers, no matter if they are positive, negative, or contain constructive criticism. Still, responding to customers' reviews is vital for any business, and it can bring huge benefits to the owner. If you are not sure how to reply to Google reviews, let us help you.

Google reviews, Yelp, or any other platform where customers leave their feedback is critical for any business owner, no matter if they've been running their business for 10 years, or they have just started their professional development.
If you've already registered your business on
Google My Business (GMB)
, you can expect your customers to share their thoughts about their experience with your business, which can have a significant impact on your performance. If you're a business newcomer who is not sure how to deal with both nice and harsh comments, then you've come to the right place!
How to Get Google Reviews?
The reviews you get from your customers can be significantly beneficial to your business and replying to them can help build trust and strong relationships with your new and existing customers.
As mentioned, if you have GMB, people will be able to see your business location, working hours, and other vital information about you, as soon as they enter your business name on Google.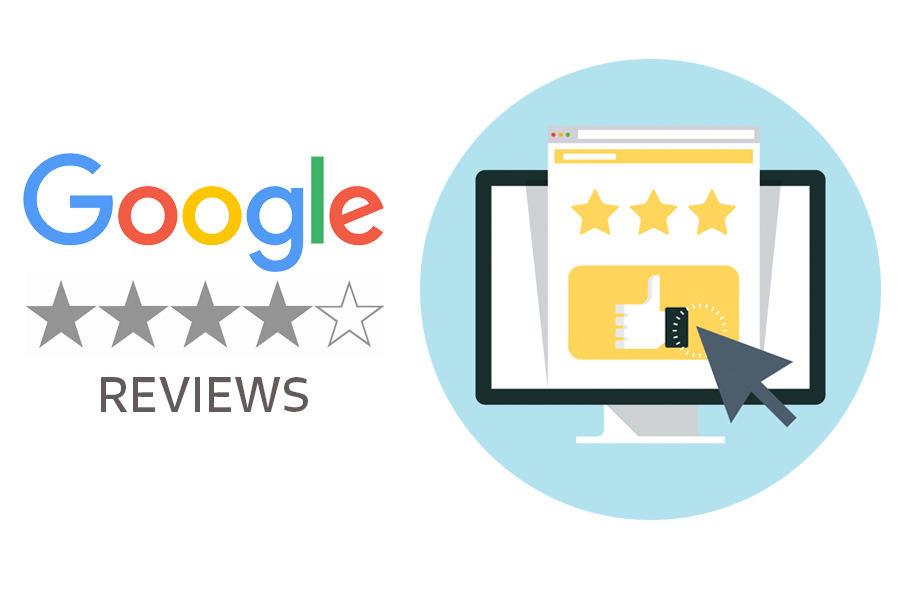 If your customers want to share their experience with the others, they can simply click on Write a review and leave feedback, including the star rating. All reviewers must use their Google account to log in before leaving comments.
To see and reply to Google reviews, you need to
verify your business first
. The most common way of verification is via mail – consider the following steps:
Step1 – Sign in to Google My Business
Step 2 – Select the business you'd like to verify (if you have more than one) and click Verify now.
Step 3 – The postcard request will appear on the screen, and you'll need to make sure that the address you've provided is correct. If it's not, change it.
Step 4 – Click Send postcard.
Step 5 – Check the mail for the postcard. The postcard should arrive within 14 days, and it's essential not to change the business name, address, category, or request a new code during that time since it can delay the verification process.
When you get the postcard, you need to enter the verification code and finish the process. Here are the 5 steps of completing it:
Step 1 – Once you've got the postcard, go to Google My Business.
Step 2 – Choose the location you want to manage.
Step 3 – Choose Verify location from the menu or click the Verify now button.
Step 4 – Go to Code field and enter the 5-digit verification code from your postcard.
Step 5 – Click Submit.
How Do I Respond to a Google Review?
Now that you have verified your business, you can start waiting for Google customer reviews. In order not to miss new comments, it's recommended to manage your notifications, which will let you know when customers leave photos or reviews on your business profile by sending you a text or an email.
Where can I see and respond to my Google reviews? The answers are coming now:
1. Laptop or Desktop
You can manage all the reviews directly from your profile using your desktop. And if you want to a see and reply to a specific report, you can do it by following the next 3 steps:
Step 1 – Sign in to Google My Business.
Step 2 – Click the three horizontal bars you can find at the top left corner.
Step 3 – Choose Manage reviews, and once you find the one you want to engage with, click View, and reply to write a response.

2. Mobile Devices
If you manage your business profile through your phone or tablet, follow the next 4 steps that'll reveal you how to reply to Google business reviews using mobile devices:
Step 1 – Open Google My Business on your phone or tablet.
Step 2 – Tap Customers > Reviews.
Step 3 – Choose any review to respond to it.
Step 4 – Type a response and tap Send.
3. Google Maps
Since your business is marked on Google maps as well, you can use them to leave replies. Here are 4 steps of completing the action:
Step 1 – Go to Google maps.
Step 2 – Enter your business name, click Search, or press Enter.
Step 3 – Select Reviews.
Step 4 – Click Reply next to the review you'd like to respond to.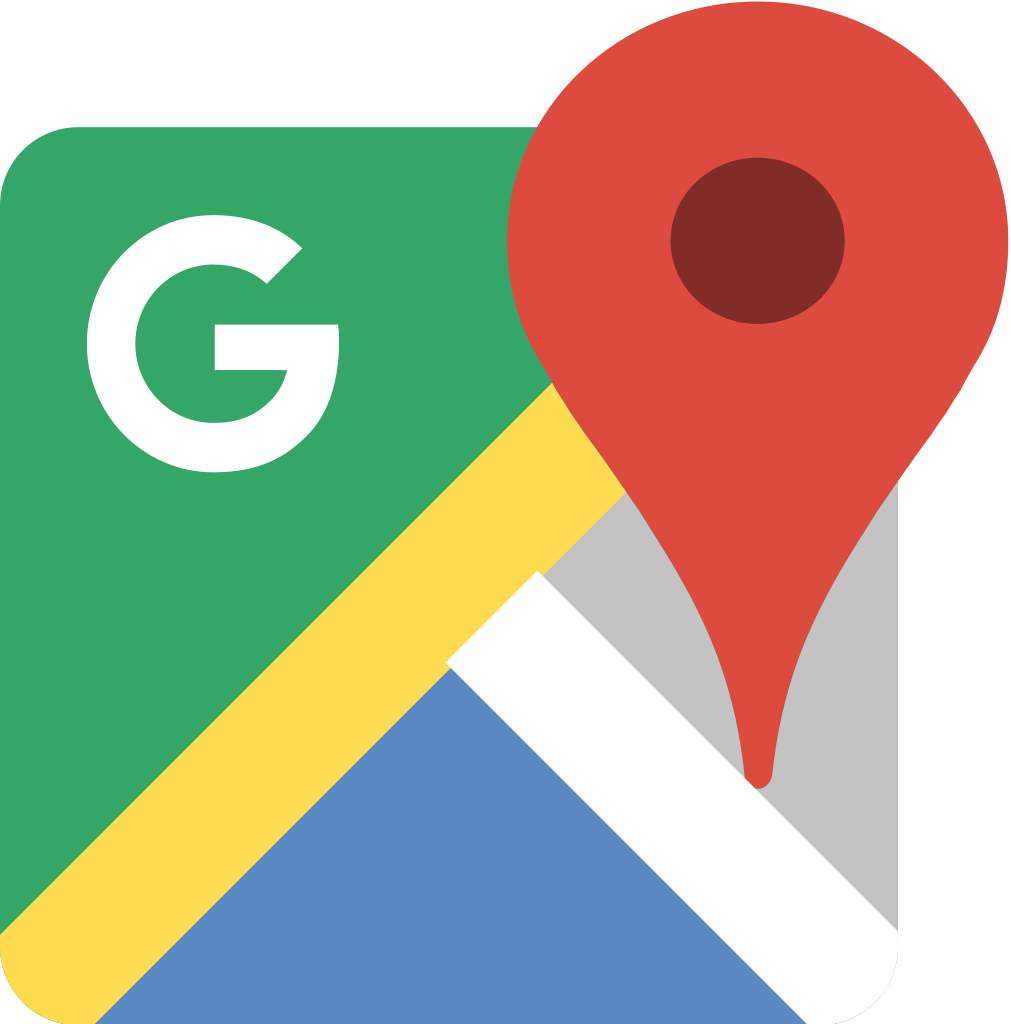 5 Things to Consider Before Responding to Google Reviews
Customer reviews are vital for any business, and your responses may impact your reputation as a business owner. Therefore, it's essential to know how to write an answer so that it looks professional, no matter if it's about the positive or negative review.
So, here are the 5 things you should have in mind before answering to your customers:
Respond to both positive and negative reviews – Responding to positive feedback impacts your relationship with customers in terms of revealing more about your brand personality. Also, responding to negative reviews shows the others that you're ready to accept the criticism and that you're willing to improve your business performance.
All responses are public – Before you decide to leave the rude comment to a negative review, remember that all responses are public, and everybody can see them. So, be polite when responding, showing yourself as a friend, and not a salesperson.
Don't see negative reviews as a bad thing – Negative reviews may ruin your day, but not your business. They can actually make positive reviews more sincere and responding to negative reviews properly can bring you benefits and even more customers.
You can learn from positive reviews – Positive comments reveal what's the best thing about your business, and it can encourage you to keep providing your customers with excellent services.
Google reviews can impact your local SEO – SEO experts claim that the reviews are significant local SEO ranking factors, and they can improve your industry performance and help you get more customers.
How to Respond to Positive Google Reviews?
Imagine that you've got your first positive Google review – even though it's an excellent experience, you might not be sure what the right response would be.
It's not that important to respond to every single positive review, but it's critical to remember that you shouldn't neglect them and never leave the response. Satisfied customers will become even more thankful. Here are 7 tips that will give you a hint for responding properly to positive Google My Business reviews:
1. Thank the Customer for Positive Feedback

Express your gratitude to a customer who left positive feedback. That way, you'll express your manners, and customers will appreciate that. Also, it would be nice to acknowledge the reviewers by their name – for example, Dear John, thank you for your kind words.

2. Include a Specific Detail to Your Response

Avoid "copy-paste" action and show the customer that you've read their reviews thoughtfully. Add specific details that someone mentioned in their review to your comment and show them that you care about their experience. For example, if someone said The burrito I ate at your restaurant last night was delicious, you can include something like We are glad you liked the burrito!

3. Ask Your Customers to Come Back

If they've liked your products, they'll come back for sure, but if you ask them to come back, they would be flattered. So, after you've expressed gratitude for kind comments and said that you're happy because someone liked your product, don't forget to say We'd like to see you soon again!

4. Tell the Customers What's New In Your Business

If you plan on releasing the new product, Google reviews can help you promote it. For example, write Our marvelous new menu is coming out soon, don't miss the chance to join us! Also, don't reveal too much, but subtly invite them to come and try your new outcome.

5. Use the Name and Keywords in Review Response

Don't forget about SEO! We've already mentioned that Google reviews impact the local SEO, but you can do something to enhance it even more. Whenever you're responding, try to include the keywords related to your business. For example, Thank you for such positive feedback for XYZ restaurant! We do our best to become the best Japanese restaurant San Diego has to offer. By including the business name, location, and category, the higher is the chance for your business to be found by more customers.

6. Keep Short and Concise

No matter how excited you are for your first positive review, don't express too much gratitude. A simple Thank you, and a couple more words will be enough since nobody likes long comments, and the customers can find them too intimidating.

7. Be Punctual

Don't wait too much to respond to a review. Your customers may assume that you're disinterested, which is not something that's in your favor. It doesn't mean you should answer immediately, but you shouldn't wait for 2 years to do it.
How to Respond to Negative Google Reviews?
Dealing with negative comments about your business can be quite overwhelming, but it shouldn't discourage you. Instead, you should keep calm, answer professionally, and consider reviewed issues as a suggestion to make an improvement.
Before you start writing some inappropriate answer, consider these 7 tips for responding to negative reviews and see why is it important to stay professional even in hard times.

1. Apologize

The first thing you should bear in mind is apologizing for your customers' bad experience. No matter if it's your fault or not, sorry is the word that opens many doors for your business. So, consider saying We are so sorry to hear, We apologize, etc.

2. Evaluate the Feedback Internally

It's essential to read the review entirely and try to understand the customers' problem. Pay attention to every detail they included in their review, and don't blame them. Customers have always had a lot of power online, and you won't achieve anything by being rude to them.

3. Empathize and Offer Problem Solutions

You must show deep empathy to your unsatisfied customers. By showing them that you understand their problem, they may give you another chance. For example, We understand you're concerned about the package you haven't received yet. Our salesman will reach you today to check your shipping address.

4. Take Responsibility for the Issue

As mentioned in the first tip, you shouldn't blame the customer. Instead, take responsibility for the problems they've had with your company if you want to stay professional and reputable. For instance, We are sorry to hear that you've had a bad experience with our hotel. Our manager made a mistake while entering your data into the system, and that's why you've been charged twice.

5. Offer a Compensation

When you're aware that you've made a mistake, you should offer compensation to the customers who've had a bad experience with your company. If we take the example above, the compensation offer could be this one: We would like to see you again, and that's why we are offering you free treatments in spa center that's a part of our hotel. Our manager will reach you today to tell you more about it. Still, if you see that the reviewers keep on being rude, you can reach them privately and try to solve the problem behind the scenes.

6. Answer Publicly

Whenever there's a bad review, it's recommended to respond to it publicly. That way, you'll show your existing and potential customers that you care and are attentive, which is key to a successful business.

7. Don't Be Offensive

Although the reviewers can be harsh and rude, you shouldn't be. Insulting a customer is almost seen as a crime, and it can send a bad message to your potential customers. So, no matter how rude the comment is, you should respond to it politely.
How to Remove Google Reviews?
The truth is that nobody would like negative feedback to appear on their business page, and many people would like to turn off Google reviews.
However, that's not possible.
Google My Business reviews are open for everyone with a Gmail account, and you, as a GMB user, can't stop someone from leaving feedback.
Still, you
can remove an inappropriate review
. If the review goes against your licensed Review Platform's guidelines, you can
flag
it and wait for Google to remove it.
And how to delete Google reviews?
If the review you want to delete meets the following criteria, make sure to report it by going to
Reviews section
and marking
Flag
next to the review you want deleted.
The customer is not a verified buyer
There is the use of profanity
There is a use of personal names
The review is factually incorrect
If the review comes from a verified buyer and doesn't insult anyone, you can reach that customer and ask them to edit their comment. Of course, you should offer a problem solution and apologize for a bad experience.
Should I Buy Google Reviews?
The more reviews you have, the higher is the chance of getting more customers and reaching more audience. You can encourage your existing buyers to leave reviews, but buying Google reviews is not recommended at all.
Why? First, Google can detect fake reviews, and it can take them down, no matter if they are positive or negative.

Second, it gives your business a horrible reputation.
Using Black Hat techniques is not something new, but it's widely spread among SEO community, and if you think that Google can't recognize them, you are wrong. The most common way of posting fake reviews is creating thousands of different Google accounts and leaving comments on different business profiles. Still, people often overlook the date, time, and location. It's funny to see that one man bought a hammer in Texas, wedding ring in New York, and sofa in Canada and did all that in one day. And, above all, he found enough time to leave a review. Here are 4 things that almost every fake reviewer does:
Leaves multiple reviews a day
Leaves positive ratings 80% or more of the time
Posts reviews with less than 135 characters
Not Sure How to Manage Local SEO? Ask OrganicSoft
With more than 10 years of professional experience, OrganicSoft provides the clients with the best local SEO San Diego has to offer. We'll help you establish a strong local online presence, no matter of competition level or industry you're competing in. Give us a call at (858) 800-2526, or visit our website, http://organiksoft.com/, and we'll be happy to tell you more about the services we offer.