9 Major Reasons to Skyrocket Your Mobile SEO
Smartphones changed the way we use the web, and, of course, they changed search engine optimization. Mobile SEO helps you to reach clients and satisfy their needs while enjoying the experience. This article tells you everything you have to know to deliver the ideal mobile optimization.
Simply, if your website isn't mobile-friendly or responsive, it's time to it mobile friendly or invest in a new site. It's the practice of optimizing the website for users on smartphones and tablets. Therefore, you need stellar performance, great content, and a flawless UX. To get it right, you have to know how your site is currently performing and what your visitors are doing right now.
To ensure that your SEO campaign and rankings don't suffer when Google's mobile spider crawls the site, you need to make it dully mobile-optimized. How? Read below.
Mobile SEO: Meaning
Mobile search engine optimization allows a site to show up in mobile-device-based SERPs. Commonly, it focuses only on on-page optimization methods to increase website mobile search worthiness.
This type of SEO needs a site to follow a
responsive web design
. It means that regardless of the device (mobile or desktop), the website must serve the same HTML and URLs. Still, the pictures must be rendered to fit the screen size of the end device. Also, it concentrates on improving site access speed, content visibility without manual resizing, and easy navigation for users.
Why Mobile Strategy is Important?
Here're four reasons why it's time to pay more attention to mobile optimization.
1. Mobile Search is in Trending
Mobile searches overstep desktop searches (the reason why Google introduced Mobile-first Index), and many SEO experts predict that trend will continue in 2020. It indicates that many of your target clients are likely using smartphones to find your content.
Improving mobile search engine optimization means they'll be able to find your business. This process helps you increase organic traffic, which is traffic coming to your website from search results or Google local pack and Google Maps.
2. Content Determines Search Ranking
Google is switched to a mobile-first index, which utilizes the mobile content of a web page to determine its search engine ranking. So, if you aren't doing the right search engine optimization, you risk having poorly ranked content.
A Googlebot crawls your mobile website and determines if its content, performance, and UX are up to scratch. If you fail in these parameters, other sites will rank higher, and you could lose out. Even if you're not focusing on mobile, you'll still be judged by your mobile site.
3. Mobile Search Drives Sales
Google's research tells that:
45% of people prefer to use mobile devices to complete the whole buying operation - from researching the product/service to purchasing it;
Mobile searches for products have increased by 40% over two years;
Mobile searches with the word "best," have grown by 75% over two years.
If people want to buy your products, you want to make sure that the right search terms lead them to your website.
Generally,
mobile search optimization will help you reach your clients
where they're and make a better UX for all your visitors.
4. Voice Search
Mobile optimization will help future-proof your SEO campaign. It's because voice search is becoming huge, mirroring the rise of mobile search.
Voice search isn't performed just on smartphones, but on home assistant devices like Amazon's Echo, which means users will be able to find well-optimized content from anywhere. Also, employing mobile search engine optimization for voice search now could give a competitive advantage, as 60% of businesses aren't doing this yet.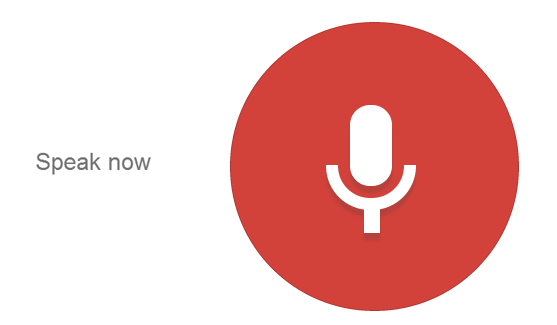 5. Mobile Content
The chief purpose of mobile optimization is to have the same content from your desktop on your mobile site. All content formats must be crawlable and indexable in mobile.
Google has updated its application and mobile results to display badges for image search. It means those image alt attributes that you've been ignoring are becoming even more relevant in mobile search. Don't forget, voice search is performed from a mobile device, so it makes sense to optimize your mobile website. It means redefining the way marketers perform keyword research. Plus, long-form queries and questions are dominating the SERPs; therefore, things like featured snippets have a big impact.
After all, whether you're talking about mobile devices or desktops, content is one of Google's top 3 search ranking factors.
Therefore, to improve Google mobile SEO, you need the right content strategy. Some of the mobile optimization tips are similar to regular SEO.
For example, you'll want to
:
Create appealing headlines that make visitors want to read more;
Understand how and when to add LSI (latent semantic indexing) keywords in your content;
Build inbound links to your content to improve your authority and relevance for specific search terms;
Make your content in-depth (over 1,500 words), so it gets top search rankings, and so folks want to link to it and share it.
6. Responsive Design
Responsive design, "stimulated" by Big G, is one of the bearing walls of the cross-device planet. Without a mobile version, your site will render differently depending on the device used for navigation. And it isn't only about adjustment to the screen size, it's more about the overall functionality.
Ideally, a responsive design should deliver a fluid browsing experience on whatever device people use. It means that you need to apply a considerable amount of effort when creating your static website into a responsive one.

The responsive design needs to have:
Quick load time;
Fluid website grid with proportionate measures;
Adaptable texts and images;
Flawless usability;
Prepared breakpoints for design changes.
7. Page Speed
Mobile users expect service on demand - 50% of surfers will abandon a site that takes longer than three seconds to load.
Check your site's speed using
PageSpeed Insights
. It presents both mobile and desktop results, letting you know which functions are issue-free and suggesting which elements require serious attention. Or, turn to the Google
Search Console
for a plethora of skillful tools and advice. To tackle speed concerns, you'll have to look into your AMP (Accelerated Mobile Pages) data. AMP is, in essence, a quicker HTML designed for mobile users. You can utilize Google AMP tools to see all pages that incorporate AMP, determine which of them have errors, and learn how to fix those issues.
Pages built using AMP load anywhere from 20% to 80% faster
, but that's only the start of the story. Be aware it's not for every website. It's excellent for news-type sites such as blogs, and that's in part since AMP doesn't support opt-in forms. Adding AMP to
WordPress
is easy, and sites using it will rank higher in mobile search engine results pages. Ultimately, explore Mobile Usability on the Google Search Console. It reports any existing issues, which might be flash usage, a font that's too small or a viewport that isn't configured. Any errors will affect your mobile search engine optimization, therefore eliminate them wherever you can.
8. Bounce Rate
Google favors relevance above everything else and one way it checks that is through assessing how users behave when they visit your site from a search results page.
For instance, if someone does a search, visits your site, and leaves the page immediately (pogo-sticking effect) - and that's not good for your search ranking. Pogo-sticking makes it clear that the visitor didn't find relevant info. If that occurs too often, your site might be downgraded in search results pages. So, you need to think about your bounce rate, which is the percentage of users who visit a single page. A high bounce rate isn't always bad. Still, unless you have a one-page site or are tracking metrics for a specific landing page, you'll want to get that figure down. Find your bounce rate in
Google Analytics
, by going to
Audience - Overview
.
9. Optimize for Local Search
Research says that the majority of mobile searches have a local purpose. Overall, when users are looking for businesses or products, they're interested in results local to them.
If your business contains any local components, it's crucial to leverage these search habits and optimize your website accordingly. Mobile searchers are typically seeking for the exact location of a specific business, its hours of operation, and their price or availability of a product/service. To do your mobile SEO marketing for
local search
, you have to understand the intent of your audience and what they're expecting to find when searching for your service offerings or products.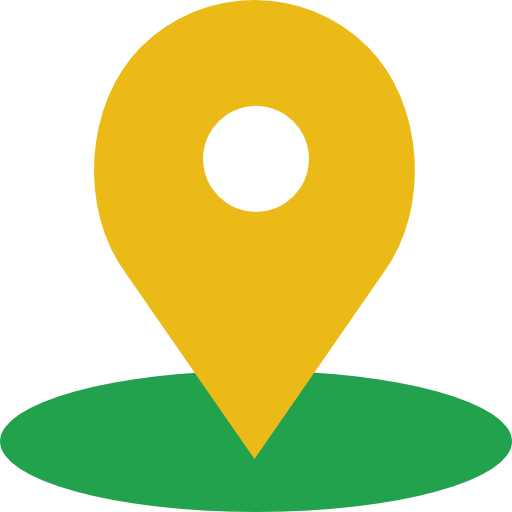 This info can help you select better keywords and include the exact information in your metadata and content.
Start by including your company name, phone number, business hours, and full business address into your website's metadata and within a contact page on your site via schema markup. The full address means city, state, country, and the ZIP codes that your business serves. It helps search engines better understand where you're located and can improve your chances of appearing in a local search. For example, if a surfer was traveling through California and looking for new surf equipment, its search query may look something like, "surfing equipment near me" or "surf shop in San Diego."
OrganicSoft Inc – Unrivaled Mobile Friendly SEO Services
There's no better investment for business than to get the ideal SEO package customized just for you. With OrganicSoft Inc, the #1 SEO agency in San Diego, you'll get an exceptional SEO squad working for you to develop the right kind of mobile SEO strategies, that will keep your company ahead of the rest. We would like to help you plan the perfect Internet marketing campaign! Fill out the form down below to get a solution that will propel your business to the top of search engines.