Off-page SEO Explained: Definition + How to Use it
Are you ranking on the #3 Google's page despite investing your energy and all grey matter brain reserve into the content? Your off‐page SEO—or its lack—may be the answer. Below you'll find crucial facts that clarify the importance of off page SEO while explaining what it exactly means.

When it comes to search engine optimization, there're two methods you can take to boost the search rankings of the website: on- and off-page SEO. The on-page SEO deals with what you can do on your site to improve visibility, while the off page SEO deals with what you can do outside your website to increase an online presence.
Optimizing the site for off-page SEO improves the way that both search engines and users see your site in terms of authority, popularity, relevance, and credibility. It means that other sites on the web will link to your content to promote or vouch for it, which will make significant benefits for your site's reputation.
What is Off-page SEO?
It is any search engine optimization technique that takes place away from your website. It includes link building, local citations, guest posting, and more.
It's accomplished by other reputable places on the Internet (people, sites, pages, etc.) linking to or
marketing your website
, and guarantee for the quality of your content. The most significant
off-page SEO factor is the number and quality of backlinks to your website
. Some examples of how you can build links to your site are:
• Creating great content that people want to link to since it's valuable;
• Social media shares of your content that generate links;
• Outreach e-mails to influencers in your industry that directly link to you;
• Guest blogging on related websites.
While link quantity is essential, SEO professionals and content creators are realizing that link quality is more important than link quantity, and therefore, creating interesting, engaging and shareable content is the factor #1 on earning valuable links and boosting your website performance.
SEOs used to believe that buying links is a valid way of link building. But
Google now penalizes for buying links in order to manipulate page rank
.

Take a look at the list of the top 11 off-page techniques now in the trend.
1. Link Building
Link building is the most popular marketing strategy deployed by professionals. Links are translated as votes to your website, as an overall appreciation of your brand. They are still the most valuable part of Google's ranking algorithm.
There're things that make a referring domain, therefore a link, valuable or not, such as: topic match between the two domains connected by a link, popularity, anchor text, link freshness, website trustworthiness, DA (domain authority) and PA (page authority), and number of links used by the sender page.
2. Social media
An important off-page strategy is social media engagement. If you need to make your business, website, or blog popular, engage with people on multiple social media platforms. Social media presence helps grow your business and also get you more backlinks.
3. Guest blogging
Several quality blogs are open for guest posts from different authors. Write a compelling research piece and reach them with the content for the guest post. Also, avoid posting multiple times on the same guest blog site.
4. Blog commenting
Blog commenting is a great off page SEO activity that drives organic traffic to your website and SERP ranking. There're plenty of articles on the web on how to properly perform blog commenting, and everything that needs to know is one click away.
Give your insight on topics and draw attention. Mention your brand within the body of relevant and helpful tips to make its appearance relevant there.
Don't spam, write generic comments and comment just to leave a link
.
5. Forum posting
Forums are an excellent place to promote your website. Quora, Reddit, or eHow are the most popular hubs from where you can gain a lot of actionable information and original answers to their questions. Forum is a fantastic platform to meet your peers and have a chat with them on topics of common interest.
Similar to guest blogging or blog commenting, it's good to mention your brand. First, offer some actionable info on the specific topic and then, if relevant, bring your brand between the lines. Make it transparent and relevant, especially when these platforms can bring a lot of organic traffic to your website, and conversions also.
6. Build trust
DA and PA are two critical factors of how search engines see your website. You should check your domain authority and page authority, and also your inbound links with one of SEO tools. The only way to increase DA and PA is to build or earn links from high-quality domains.
7. Influencer marketing
If you created any form of content which is share-worthy, don't wait to reach out influencers in your niche. Ask them to check your blog and potentially include backlinks from your blog. Ensure you get the links from completely relevant domains.
8. Images and videos
Images and videos are viral nowadays, so you should incorporate them. That's why platforms such as YouTube, Vimeo (video), Flickr, Pinterest, Photobucket (photo), Facebook, Instagram, and Snapchat (video & image) are so popular today?
Don't forget that off site SEO is getting attention to your website due to outbound activities, unrelated to your page contents. Therefore, promote your business via videos, podcasts, infographics, quotes, etc.
9. Document sharing
With sharing content about your brand on other platforms, you'll be able to rank for keywords, that your site wouldn't otherwise compete for. If your piece of content would serve others' interest as well, upload documents to document sharing platforms, such as SlideShare, Scribd, and Academia.
Treat the documents like an important piece of content – do keyword research and fully optimize, including titles, file name, transcripts. Set compelling call-to-action and links back to your website.
10. Question and answer
One of the best methods you can get higher traffic is from question and answer (Q&A) sites. Join high PR Q&A websites and search for questions related to your business, blog, or website and give precise answers to these questions. Provide a link to your website.
11. Google My Business
Google My Business is a free Google solution for business owners. Optimize your listing for best local SEO ranking. There're many places related to local SEO where you can diligently optimize the content and links, and from that, you can generate a high number of social traffic and brand awareness.
On-Page SEO vs Off-Page SEO
On‐page SEO is the process you have complete and control, while that's not always the case with off‐page SEO.
For example, if you reach out and ask someone to link to you, that's off‐page SEO. Why? Because you didn't change anything about other website during that process. Conversely, if you
improve your page speed by optimizing images
, then that's on‐page SEO since you made that change directly on your website. If you're ever confused as to which type an SEO strategy belongs, ask yourself whether it's entirely within your control. If the answer is no, then it's an off‐page SEO technique.
Here's a quick reminder on the difference between on- and off-page SEO.
On-page SEO generally includes factors such as:
Back Links;
Page titles and headings;
Meta descriptions and tags;
URL;
Images;
High-quality and regularly updated content;
Internal linking;
Fast-loading pages.
Off-page SEO fall to one major factor, which is high-quality backlinks to your site. The more of these you can get, the better, but, at the end of the trip, it's more about quality than quantity since you want backlinks from websites with higher domain authority.
You can get backlinks to your site in number of ways:
Guest posting or blogging;
Social-media activity;
Influencer marketing;
Creating high-quality and shareable content regularly;
Therefore, getting backlinks to your site depends mostly on how hard you're going to work to get them. The process can be long, but it pays off undoubtedly.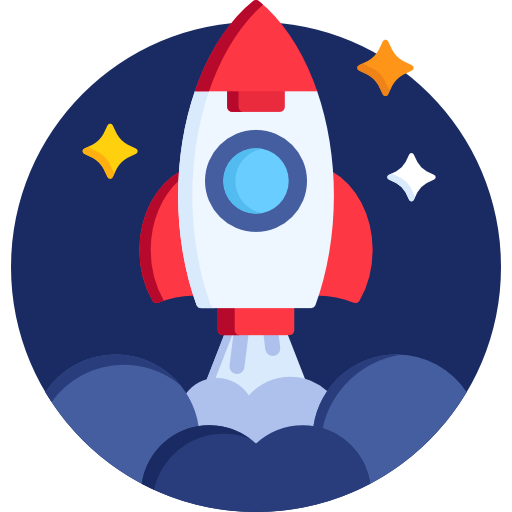 Outsource your Off-Page SEO Efforts to Professionals
No matter what marketing goals you want for your business, Organic Soft INC will help increase your website performance with a special designed SEO campaign to meet your business demands. In last decade we helped hundreds of small businesses establish online presence, build strong ranking and generate leads. Ready to optimize your website for Google? Visit https://organiksoft.com/ for more SEO options.