13 Magnificent Tips on How to Get Real Estate Leads Instantly
Being a real estate agent is nothing but being an artist. But apart from the art of attracting potential customers and the art of selling houses in the neighborhood, there is another artistic move you should learn – the art of getting real estate lead generation.
A couple of years ago, the strategies of outbound marketing were at the cutting edge (cold calling and door knocking), but to be honest, if realtors did that today, the customers would be glad to shut the door or hang up the phone before they've finished the sentence.
The reason for that lies in the conception of our time when people stopped being attracted by a cold approach. So, instead of traditional ways, which aren't wrong but outdated, modern real estate agents use search engines, social media, blogs, videos, and many other channels that help them attract, engage, and nurture leads.
Speaking of these contemporary lead generation real estate agents should implement, this article is going to give you some hints – stay tuned and learn how to generate real estate leads using 13 simple tips.
What is a Real Estate Lead Generation?
In a nutshell, lead generation is a marketing term, which refers to a process of attracting and converting a prospect into a potential customer who suddenly became interested in your products or services.
When it comes to lead generation for real estate, that prospect would be someone who's expressed interest in your services regarding renting, buying, or selling their house.
How to Get Leads in Real Estate?
If you are at the beginning of your real estate business, the implementation of such a marketing strategy is more than essential since that's one of the best ways to win your first client and beat the high competition, which is quite present in this industry.
So, let's start with the tips that will provide you with a bigger picture of lead generation concept:
1.      Understand Where Your Leads Come From
The very first and the most vital tip you should remember is to understand where the best leads come from.
They don't need to be those that come from the web or paid advertising, but you should focus on people you maintain meaningful relationships with. By nurturing such connections, you have more chance to find potential customers and develop your business.
You can start by building local partnerships with other businesses in your area – for example, if you partner with a local attorney who's in charge of divorce settlements, he/she will be glad to recommend your services to ex-couples who are required to sell the marital house.
Such contacts can be useful for your business digitalization, about which we're going to talk now.
2.      Build a Website
Building a website is a critical component of every successful realtor, and it is a base for further business development.
An online presence allows you to build a personal brand, present your services to people, and share positive reviews that come from your clients or other realtors. Besides, a website helps you become prominent in the local market and available to consumers at any time.
3.      Optimize Your Website and Make It Visually Outstanding
Real estate agents need to sell themselves in order to sell a house, and the best way to convince your potential clients to consider you over the competitors is by providing them with a visually stunning website.
Accordingly, you need to make sure you include all the available property listings to your website since that's one of the best ways of waking the clients' interest in your services. You can create a slideshow that presents the latest news in the real estate world and includes a form a website visitors can fill while exploring the horizons they find on your site.
Also, you shouldn't forget about your site's versatility – create a blog page, client testimonials, social network links, videos, and other valuable information about you and your services that your clients will find helpful.
4.      Write Compelling and Strategic Blog Posts
Writing a blog post is not about placing odd and irrelevant information that no one finds useful. If you want your content to help you generate real estate leads, your blog should provide valuable stuff to the visitors so that they can see you as a trusted and credible resource.
As a real estate agent, you must be aware of the fact that buyers and sellers are not only looking for properties but also for information that could be useful for them.
For example, if we google food recipes, that doesn't mean that we want to become chefs or sign for the cooking class, but we'll always appreciate valuable information that will help us get some tips regarding preparing our favorite dish.
Since there are many topics about home, you can write articles in the following sections. However, don't forget to optimize them with appropriate keywords that will help your content reach the top:
Buying: The Ultimate Checklist of 10 Things You Need to Do Before You Buy a House
Selling: How to Boost Your Property's Value When Selling a Home
Market News: Prepare for the Price Increase of Houses Near Chula Vista in 2020
Community: How Volunteers Help Open Houses Get More Visits
Architecture: Do It Yourself: How to Build a Gazebo for $500
Insurance: 10 Proven Tips on How to Lower Your Homeowners Insurance Price
Ask your visitors to enter their email addresses after each post – for example: Did you like the article? Enter your email address here, and we'll be glad to inform you whenever there's another interesting post.
Also, it's essential to post frequently – that way, you have more chances to rank higher on SERPs, boost your website traffic, and generate more leads.
5.      Post a YouTube Video or Embed It to Your Website
Video marketing strategies have proven their efficiency, especially in the real estate business. Why?
People can spend months looking for a perfect house to buy, and slideshows and images don't always reveal much. On the other hand, videos can boost your business performance by drawing the potential buyers' attention and showing a more in-depth picture of the entire real estate concept.
Here are some ideas about the videos you can embed to your site:
Listing: This type of video is essential if you want to attract more buyers. For example, make a short video of the life inside the luxurious property, and show potential clients what it would feel like to live in some of your residences. Make sure you include some music and classy visual effects in your video and get ready for more viewers and subscribers.
Recruiting: If you are searching for a new company member, recording a recruiting real estate video can come in handy. Pair your manager's insights with the scenes of meeting the clients and show the agent-to-be how it is like to work in your company and buyers and sellers how it looks like collaborating with your firm – a perfect combo.
Branding: Getting in front of the camera is the first step in making connections with prospective buyers. Introduce yourself and your company, show viewers a beautiful property for sale, introduce your teammates and include a CTA (contact us today, learn more, etc.). That way, you'll personalize your listings and give the clients the first-hand information about your firm.
Neighborhood tour: Neighborhood is a significant factor that impacts the buyers' decision – to convince your clients that the particular neighborhood is the best in the world, ask local authorities to describe the life nearby, make stellar camera shots of the most beautiful neighborhood streets, and do drone footage if possible.
Testimonials: The satisfied clients who purchased a home from you are the best advertisement you can have. Ask them to take a short video where they talk about the positive experience with your brokers and turn them into new website pages. That way, you'll get more lead-generating content and boost your online presence.
Although the video is one of the best real estate lead generation ideas, you should avoid posting someone else's recordings or those that don't have a personal sign in them – that doesn't describe you as a credible source, ruins your business performance, and marks you as an unprofessional.
6.      Create a Virtual Tour
People are busy nowadays, and they would be happy if you'd give them a virtual tour through the house they're planning to buy instead of making them leave their work.
Well, that's quite easy.
A professional 360-degree virtual tour is an excellent way of showing houses on websites, social media, and Google Maps, and they can significantly help you stand out from the competitors. Also, it's a great time-saver for buyers who live outside your location since they can make important decisions before traveling to see the property.
To create a professional virtual tour, you need an appropriate camera, outline shots, and to prepare rooms to be photographed, take good photos, and use a special virtual tour software.
7.      Optimize Your Website for Google My Business
The power of local SEO is becoming more prominent day by day, and since most of the buyers today start their home search online, it's more than essential to optimize your website for Google My Business.
The companies that have optimized their site for the local SEO have more traffic, phone calls, and website visits, and that's because they have higher Google rankings. For example, if we enter real estate agents in San Diego, we will get this:
Hence, most people would decide to contact some of the offered companies. Don't miss the opportunity to enhance your business, and check out the complete beginner's local SEO guide.
8.      Create Custom Landing Pages
Most realtors make a mistake when it comes to turning clicks into conversions, and that's mostly because they send traffic to pages on their website that are not optimized for capturing email addresses and mobile phone numbers (mostly homepages).
The thing is that real estate agents should use custom landing pages in order to convert readers into leads, and such pages could be:
Book an appointment landing page: Such pages include forms where buyers enter their name, email address, phone number, as well as the schedule where they can choose date and time that fits them best.
Home valuation landing page: People who sell their houses are mostly unsure about their property's value. You can help them by creating a landing page that offers the fields for the property address, name, email address, and phone number. That way, sellers will get the information, and you will get the lead.
Community landing page: A community landing page allows you to highlight a specific region within your market, and it should provide a visitor with a lot of images and engaging content. Such pages are usually aimed at smaller areas, including school districts, neighborhoods, housing development, and they include search keywords and phrases that are relevant to those areas.
Buyer guide landing page: Buying a house is not an everyday job, which is why realtors should provide consumers with a downloadable buyer's guide e-book in exchange for their email address. You can do the same thing with the seller's guide.
Specialty property list landing page: The pages like this one offer "coming soon" listings, pocket listings, or catalogs that include unique or luxury listings that are mostly unavailable on the web. Such things usually capture the interest of the buyer, and you can offer them to him/her in exchange for contact information.
By creating some of these landing pages (or all of them), you can have one of the best real estate lead generation websites available today.
9.      Don't Forget Live Chat and Automated Messages
Website visitors often have additional questions when exploring your site, and when they can't find contact information or any other source that could give them the answers, they will probably leave the site and never come back.
Therefore, include some of the most prominent live chat software on your website and make sure you answer prospects' questions quickly. Most live chat apps include a form your visitors can fill in case no one is available to help them at the moment, and once they enter their name, email, and phone number, you can contact them and deliver vital information they need.
Speaking of automated text messages, they help you engage potential buyers with information about particular properties. If someone is interested in beach houses in San Diego, they should text BEACH HOUSES to a designated code, and your system should send the info about listings in the required area.
Since most people prefer texts over phone calls, you can boost your real estate agent leads by implementing this feature.
10.      Promote Your Website on Social Media
Digital marketing is the most potent advertising source we know today, and it can help your business grow pretty quickly.
By promoting your business website on social media, you get more chances to be noticed by potential buyers or sellers. Some of the most common social media platforms are LinkedIn, Instagram, Twitter, and Facebook, and each of them can help you in its specific way.
LinkedIn is the preferred social media for realtors since it's focused more on professional networking, and it can help you build long-term connections with clients or someone from your professional branch.
As for Facebook, Instagram, and Twitter, you can use them to impress your followers with compelling visuals and powerful words that will keep you relevant and accessible in the everyday life of your potential clients.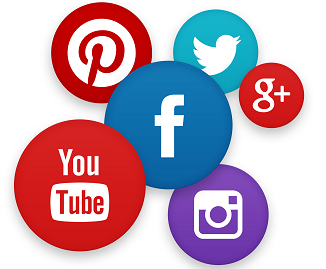 As you know, each of the mentioned social channels offers cost-effective and well-developed advertising, which can be an additional way of putting your business in front of your potential clients' eyes. These ads allow you to target the existing leads found in your database and place them the content they would like to see.
11.      Bid on Your Competitor's Name and Brand Keywords
Even if your competitor uses the keywords "beach houses San Diego," that doesn't mean that you can't use them as well. However, you shouldn't mention their name or trademark in your copy, but include your own – for example, My Realty beach houses San Diego.
By implementing this strategy, your business can benefit in many ways:
Cheap traffic: Branded keywords bring a lot of traffic, and they're way cheaper than generic keywords found in Google Ads since the demand is low.
Efficient traffic: Your website visitors are interested in the same thing your competitors are offering – that said, they are more likely to convert into a lead.
Brand exposure: When you advertise on your competitors' brand keywords, you make the potential customers aware of your brand.
12.      Add Contacts to Your CRM (Customer Relationship Management)
Every business that's aimed at capturing leads needs a specific tool – a CRM.
It helps you store essential information about your contacts, and you can see how many of them you have, when you last contacted them, whether they've given a referral, etc. That way, you can enhance your relationship and interaction with them, which is crucial for further business and collaboration.
A CRM will store your contacts' website, email address, phone number, social media data, and other valuable stuff that can come in handy.
Real estate lead generation companies can help you find more contacts for your CRM by filling your funnel with a lot of buyer and seller leads so that you can focus on finding ideal properties for them instead of focusing on finding new clients.
Some of the top real estate lead generation companies are Zillow Premier Agent, BoldLeads, Real Geeks, BoomTown, and REDX.
13.      Don't Neglect Your Leads
You will face many rejections, especially at the very beginning of your real estate career, and that shouldn't demotivate you.
If your prospect says "no" even after you've shown them five properties, you shouldn't give up on them. Keep their contact information and notify them whenever there's something new that may interest them.
You can also try a different approach – instead of saying Here is the listing of the properties that might interest you, organize a seminar for a first-time homebuyers and invite them to join it – that way, they won't feel pressured nor cornered, and you give them the opportunity to meet you better, learn some useful tips, and rethink their decision.
OrganicSoft – A Perfect Combo of Effective SEO and Digital Marketing Strategies
There are many ways of capturing leads, but a busy realtor like you shouldn't waste time on that. Hire professionals instead, and focus on finding perfect properties for your clients!
With more than 10 years of professional experience, OrganicSoft marketers create campaigns on paid platforms such as Google AdWords, Facebook Ads, Instagram Ads, Google Retargeting, and other PPC platforms that happen to be the most effective lately.
If you want to enjoy the full power of digital marketing strategy, drive more traffic to your website, and capture more leads, don't hesitate to contact us at (858) 800-2526, and learn more about the services this San Diego SEO company offers.