Beginner's Guide to Learning SEO Basics
SEO is the "business" which increases day by day, and there are a lot of newbies who would like to give it a try – and they need to start from somewhere, right?
Understanding SEO basics is not a complicated process, but it requires some time of devotion and patience. Like any other profession, it includes acquiring knowledge of fundamental theoretical background which is a starting point for the best SEO practices. Once you've learned that, you're ready to express your skills, creativity, and strategies!
If you're at the beginning of SEO, don't worry. This article will reveal you the most crucial segments which you should know when it comes to the website optimization, and it will prepare you for the fresh start of the SEO journey!
What Is SEO?

Search Engine Optimization is a process that helps your website reach the highest rank on organic (non-paid) results on Google, Bing, Yahoo, etc. For instance, if your task is to write the article on a particular topic, you'll need to make sure that you've written unique, readable and relevant content optimized with the keywords and external or internal links.
Still unclear? Let's break it into smaller sequences:
Keywords are what your website is ranked for. For example, if the main keyword is contemporary novel, make sure you use it in your content several times along with keyword variations. However, be careful not to overdo it and make it look spammy.
Content is the essential SEO part; it needs to be fresh, catchy and unique, and most importantly, it needs to provide the reader with relevant and accurate information. Be creative while writing – readers will appreciate that.
Link building is what makes your website well-organized and resourceful. You can link to a page which is found on your site (internal link), or you can relate to the content which belongs to another webpage (external link). Be careful when it comes to external link building – link only to reliable domains.
That's the first SEO basic thing you should know. If you want to see more, check out 10 Useful Tips and Tricks About Search Engine Optimization and enhance your SEO beginnings.
How Does the Algorithm Work?
For the SEO beginners the programming looks like an unexplored field, so, we'll try to show you the basic procedure of how the search engine works. Google, Bing, Yahoo, or any other search engine consists of 3 essential processes – crawling, indexing and picking the results and that's how a website ends up in the SERPs (Search Engine Results Page).
Crawling is a starting position of the algorithm. It starts by letting the bots scan all the data that can be found on a website, like content, keywords, headlines, images, etc. Crawlers also detect the hyperlinks which lead to other sites, and they continue with those pages inspections. Once the bots have finished the scanning, the indexing is taking the role. The index is perceived as a vast catalog of websites all over the world, and you'll be waiting for yours to be shown there. It will take approximately 1-10 days for your site to be indexed. Finally, picking the results is essential for both the user and the machine. When the user submits the search query, the search engine starts digging into the index in order to find and pull out the best result that matches the search – and that's how the machine allows us to get informed all the time. Even though it looks like 3-steps-process, it's actually a complicated procedure which involves using different algorithms for enhancing the searching process of more than billion websites worldwide.
On-Page SEO vs. Off-Page SEO
So, the aim of SEO is bringing more traffic to your website by ranking it high in SERPs. Therefore, there are two SEO categories which can impact the ranking – On-Page SEO and Off-Page SEO.
On-Page SEO includes Google's ranking factors like headlines, content and page structure; for example, if your webpage is not well-organized, if the content is full of long paragraphs and if there's no keyword in the headline, be sure that no one is going to click there, even if it's the best content someone has ever written!

Off-page SEO doesn't depend on you, but on the other sources like social media, other blogs in your industry and link building. For example, if visitors spend less than 2 seconds on your website, that's a sign that your content doesn't provide the necessary info. Google identifies such activities which prevent your site from being highly ranked
Both categories are vital for SEO, and it's essential to make sure everything works fine. Bear in mind that the look of your webpage, the content and the headlines are the first things that the readers see, and if it doesn't look catchy, say goodbye to high rankings.
Besides, pay attention to deliver the information which the users are searching for – if your content is not relevant and link-optimized, both the search engine and the users will see it as useless.

Black Hat VS White Hat SEO
There are always two sides of life – the black and the white. The same is with SEOs who perform their jobs wearing black or white hats – you can guess the point, but let's explain it a bit:
Black Hat SEO
is a fast way of reaching high rankings on SERPs. However, it uses the unethical techniques to trick the system, and its "content" is mostly targeted to the search engine, and not the people. Google quickly identifies this kind of, and it penalizes such websites. Have a look at the list of
4 signs of Black Hat SEO
:
Duplicate content
Keyword stuffing
Constant re-directing user to other webpages
External linking to irrelevant content
If you've experienced this and know how annoying it can be, avoid it at all costs.
On the other hand, there is
White Hat SEO
which is a legitimate way of achieving high website rankings. In that way, you're building a long-lasting online business, slowly, but surely. White Hat SEO's target audience is people, and that's why they're providing them with fresh and informative content. Here's a list of
4 signs of White Hat SEO
:
Relevant content
Informative and catchy headlines
Linking to the reliable and relevant webpages
No grammar or spelling mistakes; concise and meaningful sentences

However, nothing is entirely black or white – there are always shades which lead to Gray Hat SEO which is the most common way of SEO practices.
Gray Hat SEO
is something between black and white hats. However, it's not that tricky as the black one, and it's not pure as the white one. What's the catch then?
Gray Hat SEO
doesn't use the tricks to deceive the system, but it slightly enhances your website ranking and number of visits. The most common aspect of Gray SEO is
guest blogging
which is judged and favored at the same time.
Learn SEO with Online Courses
Nowadays, there is almost no skill you cannot gain and master online. When it comes to Search Engine Optimization, there are numerous virtual platforms and training where you can learn the basics of SEO, and which lead you into the essence of this profession.
Speaking of the courses, you can choose between the free ones, and the paid ones – and yes, there is a difference in the number of classes and services they're offering. Let's go through both types of training and see the reason for choosing the free one over the paid one and vice versa.
Free SEO courses:
If you are at the beginning of the SEO, you're certainly looking for the ways to learn SEO free. Spending money on advanced courses is not the best option if you're new to this profession since they usually offer training for those who are already familiar with SEO basic terminology. Beginners' training usually covers these 4 topics:
Introduction to SEO – get informed about fundamental concepts of the SEO.
Keywords – get to know what the keywords are and how to use them.
Copywriting – find out the best way of writing unique, relevant and useful content.
Site organization – the course will show you how to organize your site in the best way.
However, there are some technical sides offered as well, like crawlability and getting rich snippets for your site.
Paid SEO courses:
The main difference between free and paid versions lies in the number of topics covered. Paid courses tend to give you more learning materials, assignments and even certificates and most of them use
LMS (Learning Management System)
which allows you to access the course anytime and to download useful materials. Paid SEO courses often include topics mentioned above plus the strategies of how to improve your website ranking, how to write effective newsletters, how to use social media to engage more readers, etc. The price goes between $14 to even $500 a month!
Bottom line: No matter which type of course you choose, don't expect the results to come overnight. SEO is the ever-changing process, and it takes some time until you notice an improvement. The courses will provide you with the SEO basic background, and the rest is in your hands – be persuasive, patient, persistent and wear the white hat as much as you can!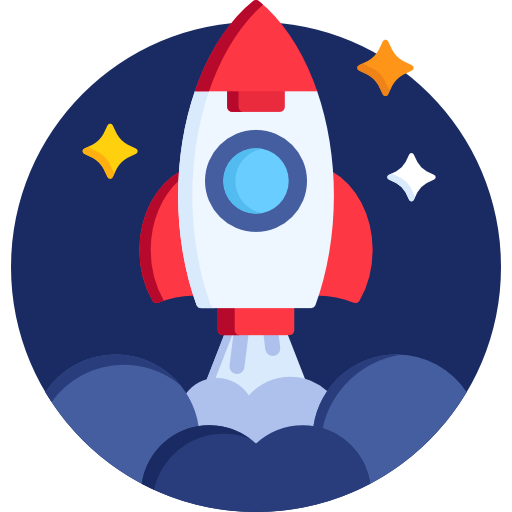 Let OrganicSoft Become Your Best SEO Friend
With 10 years of experience in digital marketing, OrganicSoft provides you with the best SEO services, no matter what your branch of industry is. We operate with clients from different niches such as manufacturers, insurance agencies and non-profit organizations, and we are ready to collaborate with any other professional field. Contact us today at (858) 800 2526 and experience the best San Diego SEO services which help you boost your website traffic instantly!