Technical SEO Checklist – 8 Vital Factors You Should Consider for Higher Rankings
We can all agree that SEO is an inevitable part of any modern business operated online. A specific part of search engine optimization is technical SEO, which is aimed at crawling, indexing, ranking, and many other essential segments. Not familiar with the terms? Let's decipher them.

If you show them what they want to see, search engines can be your best friends. A secure connection, a responsive design, and a fast loading time will attract their attention, and they'll award you with higher rankings.
On the other hand, all the things that might reject the website visitor may impact your site rankings, including slow website load, lack of mobile optimization, and unsecured connection. All the essential concepts of the technical SEO will be broken into segments in the article below, and you'll have an opportunity to learn what things you should consider in order to rank higher on search engines.
What is Technical SEO?
Technical SEO is a process of optimizing your website for crawling and indexing. With well-developed strategies, you can help search engines access, crawl, interpret, and index your site quickly and easily.
The goal of technical SEO is to optimize a website's infrastructure. Still, it is a fundamental segment that helps your content rank for relevant keywords and phrases.
1. Create a Sitemap to Help Web Crawlers
Whenever you read something about SEO, a term crawling must appear at least once. What's so special about it then?
Crawling is a process where search engine spiders scan a website, collecting the data from each page – titles, images, keywords, linked pages, and other things to determine what your site is about. Besides, they discover updated content on the web, such as new sites or pages, changes to existing sites, and dead links. To help web crawlers discover most of your site, you should create a sitemap. It is a file where you provide all the information about the pages, videos, and other data that can be found on your site, as well as the relationships between them. If you use a WordPress plugin, the sitemap will be automatically created and updated. You can access your sitemap as you enter /sitemap.xml after your website's name.
When checking your site map, pay attention to the following aspects:
It's clean – Make sure your sitemap is free from errors, redirects, and URLs that are blocked from indexing. Otherwise, search engines can ignore it.
It's up-to-date – Your sitemap needs to be updated anytime you add new content to your website – that way, Google can find them much faster.
It's concise – It's recommended to create a short sitemap since Google won't crawl the ones with more than 50,000 URLs. So, give priority to the most important pages.
It's registered in Search Console – Let Google know about your sitemap by adding it to Search Console manually, or by specifying its location in your robots.txt file. For example, Sitemap: https://organiksoft.com/sitemap.xml./li>
2. Manage robots.txt File
The process of crawling can be significantly improved by taking advantage of the robots.txt files.
This is a text file, which is also known as
robots exclusion protocol or standard
, and it's a part of every website found on the Internet. Its essence lies in the ability to tell web robots and search engines which pages on your site to crawl, and which pages
not to crawl
. To find your robot.txt file, go to
yoursite.com/robots.txt
. A standard skeleton of a robots.txt file looks like this:
The asterisk that's after "user-agent" means that robots.txt is applied to all web robots that come to the site, while the slash after "disallow" means that no page on a website should be crawled.
If you are wondering why someone doesn't want their pages to be crawled, the answer is SEO. Even though you might think that your website doesn't have many pages, check it again. The truth is, a single website contains a lot of data – from Thank you pages to comments sections and duplicate content. It's essential to know that all the crawlers have a
crawl budget
– a number of pages a bot can scan and index on a website within a given timeframe. Crawling is not a supersonic process, and once the robot starts scanning your entire website, it may take a while, which won't have a positive impact on your rankings since Google won't index a page due to the lack of your site's crawl budget. Therefore, allow the bot to scan only the pages that contain valuable information and are vital for the SEO.
3. Improve Your Website's Speed
Both people and search engines prefer websites that load quickly. It is considered that people who wait for more than 3 seconds for a page to load, they abandon the site immediately– accordingly, if you want more traffic and higher rankings, consider these 7 tips that'll positively affect your site's speed.
Choose fast hosting provider – The speed of your website mostly depends on hosting provider that you're using. Hence, choose the expert-approved one, and don't worry about sluggish speed.
Use a fast DNS (Domain Name System) provider – Your site's speed also depends on the DNS server, which translates your website's name into its Internet address. If the DNS provider you're currently using is slow, your site may need a lot of time to load.
Use fewer HTTP requests – This means that you should keep the use of scripts and plugins to a minimum since they can slow down the site's performance.
Use one CSS (Cascading Style Sheets) – CSS describes how HTML elements should be displayed on the screen, paper, or in other media. CSS and scripts take their own time to render, so, avoid using too much Java Script and large CSS files – instead, combine them into one.
Include smaller images – Sites that use too many pictures or have too large images usually have longer loading times. It can significantly slow down your entire page, which can affect your website ranking. Resize or choose smaller images instead, but make sure they're not pixelated.
Compress your webpages – Compression is a simple and effective way of saving bandwidth and speeding up your site. There are many tools that will create a zipped version of your content, and most browsers can accept that.
Clean your site's code – Get rid of the unnecessary spaces, line breaks, or any indentation in your HTML, JavaScript, and CSS.
4. Make Sure You Use SSL Certificate
Secure Sockets Layer (SSL) is a developed secure technology which creates an encrypted link between a web server and a browser. The sites that use SSL are quite recognizable – they use https:// instead of http://.
Security is a vital part of virtual content in general, and Google always gives preference to sites that use SSL. If you don't have it yet, here are 7 steps of installing it (using
Apache
):
Generate a CSR (Certificate Signing Request) – Before you purchase and install the certificate, you need to generate a CSR on your server. It's a file that contains your server and public key information, and you can generate it from the Apache command line.
Order your SSL certificate – Make sure you order your certificate from a reputable service (i.e., Symantec) since it's about you and your visitors' security. You'll need to upload your CSR file to the certificate when you order it since it will be used to generate the certificate to your server.
Download the certificates – Next step is downloading the Intermediate Certificates from the service where you made a purchase. You'll receive your primary certificate via email or through customer area of the site.
Upload the certificates to your server – The certificates should be put in a folder that's dedicated to certificates and key files – all of them should be in the same folder.
Open the "httpd.conf" file in a text editor – Edit one of the two certificates and add the following lines to the Virtual Host section: SSLCertificateFile /usr/local/ssl/crt/primary.crt SSLCertificateKeyFile /usr/local/ssl/private/private.key SSLCertificateChainFile /usr/local/ssl/crt/intermediate.crt
Restart your server – Once you've changed the file, you can start using the SSL by restarting the server.
Test the certificate – Use multiple browsers to see whether the certificate works properly. If there's a padlock with green background in your address bar, you did an excellent job!
5. Use Redirections to Navigate the Search Engine
Redirections are a critical part of the technical SEO since they keep the site updated and send the right message to search engines.
When you decide to update or remove the page entirely, you need to tell that to both Google and visitor, and you'll that by inserting redirection codes. There are 2 common types of redirections:
301 – a permanent redirect
302 – a temporary redirect
When you use 301 to tell the search engine that your old page's been moved to a new URL, it will automatically transfer most of the old page's authority to the new one.
On the other hand, if you go for
302
, the search engines will know that the redirect will end soon, and it won't transfer much authority to the of the original page. If the permanent redirect stays in place long enough, you are at risk of losing the major part of your traffic. Accordingly, if you don't need a page anymore, create a 301, and redirect to the updated link. Speaking of the numbers,
404
is the one we see on the Internet quite often. When
404
appears, that means that the file you requested can't be found. How can that impact SEO practices? When you create a custom 404 page, your visitors might not want to leave the page immediately, but they'll want to give a shot to other pages on your site. Look at the
Email center's
example: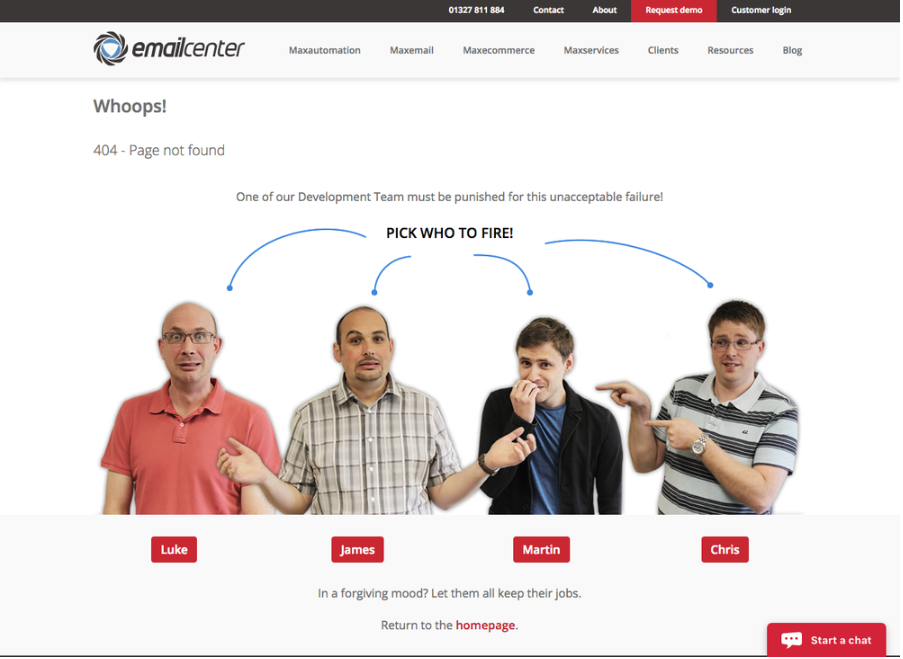 Even if your visitors don't find what they want, they will have some fun if you create such a template. That can significantly improve user experience, and visitors may stay longer on your site.
The most common reasons for 404 are:
The page is moved – If you forget to 301 redirect the old page to the new one, 404 will appear.
Someone linked to an incorrect URL – Visitors often make typos when entering the URL, which leads to the page that doesn't exist.
The page is deleted – If you deleted a page and didn't create a new one to which you could redirect, your visitors will see the 404.
If you are not sure whether you have such pages on your site, you can check it on Google Search Console by going to Crawl> Crawl Errors. All the 'not found' pages will appear, and you can correct any broken link by correcting the URL typo (which is quite common), or by putting 301 redirects.
6. Make Your Website Mobile Friendly
Most people use their mobile devices to surf the Internet. Therefore, you should provide your visitors with such an opportunity.
Apart from users who appreciate the sites that work flawlessly on mobile devices, Google also gives priority to such pages. Namely, sites with mobile optimization are indexed much faster than those without it. In addition to design, which is a critical mobile SEO factor, speed, and functionality can significantly impact the rankings. You can use Google's Mobile-Friendly Test Page to check whether your site is mobile-optimized, and if it's not, consider creating Accelerated Mobile Pages (AMP). AMP is a method of creating mobile-friendly versions of your site's pages, in terms of stripping down the content, removing unnecessary media files and advanced layouts. That way, your visitors can enjoy the speed and responsiveness of your site using a mobile device. There are more ways of optimizing mobile pages, including specially-created versions of your site's HTML and JavaScript files, but AMP is much faster and much easier way of accomplishing the goal without having to understand all the tech details.
7. Use Structured Data to Describe Your Content Like a Pro
Believe it or not, you can give the search engine a more detailed description of your page. You can include a schema markup to your existing HTML code, and Google can use that information to create rich snippets.
Rich snippets are the posts that appear on SERPs (Search Engine Results Pages), and they are "enriched" with
star ratings, pictures, number of reviews
, and other things besides the text. The truth is that
rich snippets affect your search rankings
by increasing CTR (click-through-rate), which tells Google that your page is worth placing to the highest positions. Here is how it looks when a schema markup is added to HTML:

As a result, Google shows the post as a rich snippet, and it includes the rating and the number of reviews.
There are much more terms you can use, and it takes some time to learn them all. However, there are many useful tools that can help you create a schema – for example, a Schema Creator plugin, which allows you to type important schema values into the WordPress page editor.
8. Don't Forget About Regular Technical SEO Audit
In order to be sure that your website and its content are optimized and up to date, you need to implement the process of technical SEO audit, during which you check the technical aspects of your site's SEO and detects and fixes all the segments that might need improvement.
There are many tools for SEO technical audit that can help you with
keyword optimization
, link building, competitor analysis, SEO performance reporting, and other essential stuff regarding SEO, but doing it on your own can be demanding and not so efficient – hence, you need
professional tech SEO services
.
OrganicSoft – The Best Technical SEO Services in One Place
Search engine optimization is quite a complex process, and it often requires professional services that can both do the job for you and save you from potential failure. OrganicSoft makes sure your website has no technical problems that may prevent search engine bots from accessing your content, as well as sitemap optimization, robots.txt, correction of 404 pages, and much more. Once we've done the website audit, we can start the SEO journey together. If you want to learn more about the best SEO services San Diego has to offer, visit our website, https://organiksoft.com/, or give us a call at (858) 800-2526, and garb free website audit now!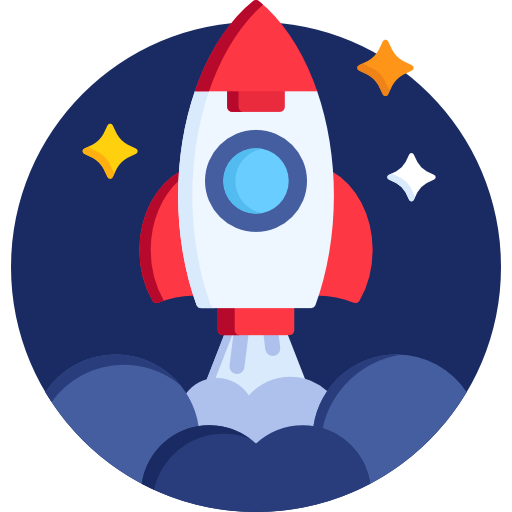 Meet OrganicSoft, the Best Lawyer SEO Company
OrganicSoft has been in business for more than 10 years. During that time, we've had an opportunity to explore the most important aspects of SEO, which has helped us implement effective and proven strategies to improve websites' rankings on SERPs.Apart from paid media marketing, web design, and comprehensive analytics and reporting, we offer well-developed and efficient law firm SEO services that will enhance your chances of being highly ranked and recognized by potential clients.Contact us at 858.800.2526, and don't miss the chance to improve your law firm performance!