Top 5 Free Ecommerce Website Builders in 2020
Nowadays, there are a lot of opportunities to express yourself in the online business world, especially if it is about sales. However, if you're at the beginning of your professional development, online store building might be a bit steep for you, but the good news is that you can create a free ecommerce website which is an excellent initiation of your business journey.

More and more people are buying online. The reason? It's easier, there are no long queues, you can click on an item, add it to cart, enter a credit or debit card number and your purchase is made!
Starting an online business requires a lot of dedication, patience, and money. However, if you meet the first two requirements, it's enough for the beginning, especially because you can find a lot of free platforms that come in handy before you build an empire. Let's see what to look for in free ecommerce website builders, some examples, their good sides, and drawbacks.
The Most Important Concepts to Look for in Free Ecommerce Platform
Most people are skeptical when it comes to "purchasing" something free of charge. Free stuff usually comes with limited features, and it's mostly suitable for beginners who need basic selling tools that include product listings, payment functionality, and information pages.
Ecommerce websites mostly depend on the business needs and sellers purposes – however, here's the list of the things you should have in mind when looking for an ideal ecommerce solution:
User-friendly platform: A platform that's easy to use is crucial for beginners and small businesses to catch up quickly. In that way, they'll be able to launch and manage an online store quickly.
Amount of products: Most free ecommerce websites limit the number of products you can list. However, there are some platforms which allow you to post unlimitedly.
Types of products: Some platforms allow you to sell only the physical stuff, while there are the ones that you can use for selling both physical goods and digital items via instant download.
Payment providers: Most of free ecommerce website builders support gateways like PayPal or Square – however, some of them won't let you connect with your traditional merchant account.
Sales via multiple channels: Some ecommerce platforms will allow you to tie online, in-store, and mobile purchases together using integrated POS (Point-of-Sale) systems or card readers.
Shipping management: Every online seller should apply shipping fees, print shipping labels for packages, and inform buyers when their package has been shipped. However, some platforms will provide you with better practices than other ones.
Sitewide SSL (Secure Sockets Layer): SSL brings increased protection to your website and allows you and your visitors to browse it safely. However, some free platforms tend to charge you for using this feature.
Mobile-friendly website: Mobile-friendly websites are crucial for contemporary online businesses since most people use their phone or tablet for making purchases. Like most other features, this one is also offered by only a couple of free ecommerce platforms.
Search Engine Optimization (SEO): A well-optimized website is more likely to appear among the first results in SERPs. However, free builders usually make it available via add-ons or paid premiums.
Social networks sales integration: Selling via social networks is a bull's eye nowadays, and most of the free website builders will provide you with this quite useful feature.
Not all the sellers will seek for the same features, and the best free ecommerce website builder for one might not be the right solution for another business. Bear in mind that even though you've chosen an open platform, you'll probably need to pay fees for processing the credit card online and some small transaction fees that become effective when a sale is made.
We'll give you a list of 5 best free ecommerce platforms that will help you develop your online store – have a look at their brief reviews and find one that will suit your business purposes.
1. Magento – The Best Open-Source Ecommerce Platform
Magento is one of the most popular open-source ecommerce website builders. Even though it's free of charge, it comes with a lot of useful features like membership plans, recurring payments, and discounts.
You can design your platform using one of the thousands of themes found in Magento Marketplace, and there are plenty of extensions and add-ons you can choose to improve your website. Also, it's a free ecommerce website with unlimited products.

Support for sales of various product types: You can sell both physical goods (jewelry, clothes, electronic devices…) and downloadable items. Besides, you can list an unlimited number of products, moderate product tags, and reviews. In that way, you're able to take full control of your website.
Link to eBay and Amazon: This platform allows you to link to a variety of sales channels like eBay and Amazon. Also, all your inventory is automatically synced with the website, which prevents the customers from buying the stuff that might be out of stock.
Multi-lingual and multi-currencies support: With Magento, you can make separate multi-lingual websites that load up due to the user's location. Apart from that, it supports multiple currencies, which is quite an advantage when it comes to global selling.
Automatic SEO configuration: There is a wide circle of marketing tools provided by Magento – from email marketing to ads on the site which allow you to upsell products, give out coupons and offer discounts to the customers. Your website will be easily found on search engines, and everything will be shown nicely on smartphones, thanks to the included SEO tools and mobile optimization.
Not suitable for small businesses: Magento requires a bit of professional web development skills. Larger companies and enterprises are more likely to use it since they have enough money and access to web developers who'll make everything work flawlessly.
Limited customer support: With the free version of this website platform, you can contact the support via email or phone, but only regarding sales issues. If you're facing the problems with a downed website or similar, the people from the other side of the wire won't be able to help you.
2. WooCommerce – The Best Free Plug-In for WordPress
WooCommerce is famous for being the best "ally" for open-source WordPress users. It's completely free to download it and install it, it does the payment processing for you, and you can set up products and design a website without much coding knowledge. However, you'll need to pay extra for a web host, domain, and a theme.
Connection with the major payment gateways: WooCommerce includes a list of more than a hundred payment gateways from which you can choose the most suitable one, due to your budget and your region. Also, there are Stripe and PayPal, and the plug-in provides instant configuration for both.
Top-notch support service: WooCommerce's help center offers solutions regarding bugs, crashes, and navigation problems, and they also offer video tutorials and detailed explanation for the answers you're looking for.
Eye-catching product presentation: You have various options for presenting your content to the customers – form simple pictures and videos to carousels and galleries.
SSL encryption: WooCommerce platform has an outstanding security system. With SSL certificate, it's possible to force the whole check out process as SSL encrypted. In that way, your and your site visitors' data will remain completely safe.
Extra expenses: Even though it's marked as a free platform, you'll need to pay for a theme, hosting, and domain name. It can cost you more than $100, so, think if it's a cost-effective solution for you before you decide to take it.
It's obligatory to use WordPress: To run this plug-in, you must have WordPress. Besides, you must be skilled at it – otherwise, you'll have to pay the experts whose hourly prices are quite expensive.
3. Square – A Top-Notch Payment Processor
If your small business needs an innovative payment processor software, then Square is the right solution for you. Formerly known as Squareup, it's got a user-friendly interface, it offers a wide range of features, and it's completely free of charge.

Developed POS system: Square is known for its quite developed and functional Point of Sale system – it allows you to process credit cards, track sales, and manage your business using a single software. Besides, you can accept even cash, checks and gift cards, create invoices, and set recurring payments.
Rich third-party app integration: This feature will help you set up an additional ecommerce website functionalities. You can also use the Square Connect API for your different integrations.
Social media integration: This free online store allows you to extend your products sale on Pinterest, Facebook, Twitter, or Instagram. In addition, the entire inventory will be synced in real-time through all the sales channels.
Offline selling support: You can swipe cards even though you're not connected to the Internet.
Not recommended for high-risk industries: If you work in the sectors such as credit counseling, credit repair, direct marketing, identity theft protection, and similar, Square isn't the platform you should use.
Lack of communication: Square doesn't adequately explain the complications that arise with third-party payment processing. For example, if your account freezes, you can retrieve it by proving who you are – unfortunately, if you don't meet their requirements, they will permanently delete your account.
4. FreeWebStore – The Most Popular Free Ecommerce Website Builder
If you want to create a beautiful, well-organized and free ecommerce platform, consider FreeWebStore. It brings you features like built-in social media links and SSL, which is quite an improvement comparing to some of its competitors. Besides, it's one of the most used ecommerce builders since it counts more than 600,000 online store owners.
Access to Google Maps: This feature makes it easier for customers to find your physical location, which is quite useful for those who run brick and mortar store.
Great alert options and age verification process: You can set up the alerts that will notify you when items are low in stock. Besides, if you're selling age-related stuff, this free ecommerce store will help you set up the age verification process.
Access from anywhere: You can access this platform from anywhere in the world, and from any place with the stable Internet connection. Since it's mobile-friendly, it will work well on your smartphone.
Great product types options: You can sell both physical goods and digital items, and you can even add descriptions that include the size and color of products.
A limited number of products: Free version of this website builder allows you to list up to 30 products.
No shipping label print: Again, a free plan doesn't come with integrated shipping label printing, and you'll have to update shipping confirmations manually.
5. Ecwid – The Best Free Ecommerce Website Add-On
If you've already created a website and you don't want to make a new one, consider integrating Ecwid to it. Ecwid comes in both free and paid plan, like most of its competitors, and the best thing about this free online store builder is its integration with WordPress, Wix, and Squarespace.
Real-time shipping integrations: This feature gives you real-time insights into the details of your order – so, you'll always know what's going on with them and where they are sent to.
Unique multi-lingual platform: The Ecwid system offers more than 40 translations, which is suitable for international selling.
All the world currencies support: Even the free plan supports payments made in multiple currencies. Again, it's convenient for international sales.
No charge for transaction fees: Believe it or not, Ecwid doesn't charge transaction fees, even in the free version. However, you'll need to set up PayPal or Stripe in order to process all the transactions that pass through your site.
Product limitation: The biggest drawback of this free ecommerce website is its 10-product limit. Also, if you want to sell digital items, you'll need a paid plan.
No app for free version: Ecwid has developed both Android and iOS mobile app, but it's available only to users of the paid programs.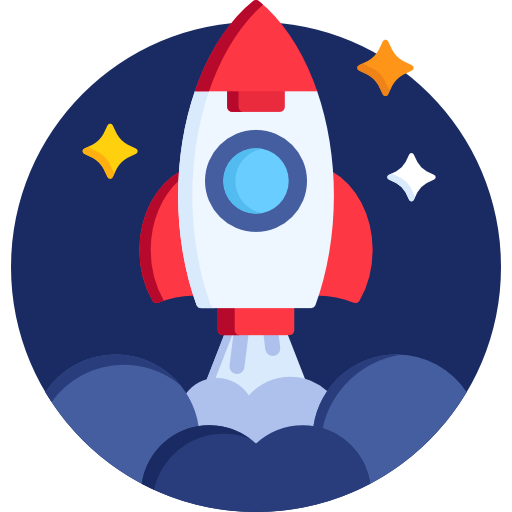 OrganicSoft – The Fastest Solution for Online Store High Rankings
If you're facing any troubles related to increasing sales and growing revenue online, don't wait until the last minute and contact OrganicSoft! Our team of San Diego SEO experts will create a unique strategy that will help your online store reach higher rankings on SERPs, and you'll instantly experience the sales inflow. Give us a call today at (858) 800 2526 and experience the SEO you've never seen before!