Top 8 LinkedIn Marketing Solutions to Raise Your Brand Awareness in 2020
Once upon a time, LinkedIn was a platform used by job seekers and those who wanted to maintain the connections with people they already know. Now, the things are a bit different – LinkedIn has transformed into the place where you can generate leads and establish relationships with other people from your niche, and this article will show you how to use LinkedIn marketing for the best results.

More and more people from the intellectual and business sphere join LinkedIn every day. Sharing articles, status updates, and engaging photos and videos within an industry or professional context is one of the main reasons why this platform has started to grab B2B marketers' attention.
Accordingly, people form B2B marketing branch can benefit from LinkedIn in the way of increasing sales, gaining more customers or clients and lead generations. Still, the path of LinkedIn success is made of strategical moves, and it mostly lies in well-developed marketing. We are about to present you eight mighty LinkedIn marketing solutions that will help you stand out from the crowd and show your brilliant ideas to the rest of the world.
How to Use LinkedIn for Marketing?
The first and the most critical LinkedIn marketing strategy is a well-organized profile, which contains relevant and clear profile photo, concise company description, additional information in the About Us section and location.
As for the profile photo, you can choose either your company logo or a picture of you and your co-workers. If you go for the second option, make sure the image is high-quality and professional.
A
company description
has got a limit on up to
1000 characters
, which means that you have enough space to tell people a brief history about your company, as well as the primary purposes of your business. Be concise and know that it's not required to use all the characters, but it's essential to include the information that the others will find useful. Speaking of the
additional information
, they include a
website URL, company size, industry, year founded
, and a
company type
. Once you've filled all the forms, you've allowed LinkedIn to help you show up in searches of other people on the platform.
Location
is also a vital factor that impacts your LinkedIn presence. When you share your physical location with other people, you have more chance to gain followers from your area, as well as to establish connections with businesses near you. Once you've completed these simple steps, your
company profile
will look more reputable, and only then you can start developing other LinkedIn marketing strategies that will help you promote your business.
1. Post a Content That Your Followers Will Love
If you're wondering whether it's possible to make mistakes on social media, the answer is yes. Those mistakes are mostly related to the content you post, and that might be the reason why your social media experience is not the way it should be.
When posting, most people focus on the content that they find interesting, without thinking about the topics their followers would appreciate. Before you post something, no matter if it's a photo, video, or article, make sure it educates or entertains your followers – that way, they can become intrigued, and they'll want to know more. It's recommended to use all the post types (photo, video, and article), as well as to have 5-10 published posts on your LinkedIn page. You can always go for something inspirational, including quotations, images, or even advice since it's an excellent way of connecting with your network.
2. Focus on Creating Native Content
It's vital to understand that LinkedIn algorithm changes all the time, and by doing that, it turns its preferences on content types.
However, compared to other social platforms, this one prioritizes native content, which is published on the platform itself, and it doesn't require users to leave LinkedIn to view it. Since native content outperforms the external one, take advantage of it. To achieve the best LinkedIn content marketing results, it's recommended to create a content mix of all native types, including articles, text posts, and images, but focus mostly on videos.
3. Make a Schedule for Posting on LinkedIn
It is considered that LinkedIn profiles that post at least once a month get way more followers than those that don't.
Still, the modern world where information flow at the speed of light requires a bit more engagement. Instead of publishing content once per month, consider doing it at least once a week – the more actively you participate, the more opportunities you can get. And being busy is not an excuse anymore!

With plenty of scheduling tools available nowadays, you can set up a posting plan which includes date and time of publishing the content – you can consider Buffer, which is one of the most popular scheduling platforms used nowadays.
Buffer will publish the posts on your LinkedIn profile at time and date you set it, and you won't need to be in front of your computer or phone – the platform will do everything instead of you so that you can focus both on your business and raising brand awareness.
4. Use InMail for Better LinkedIn Marketing Experience
One of the most effective ways of marketing with LinkedIn is establishing a personal connection with your audience.
Private messages can be annoying sometimes, and not so many people tend to respond to them. And if do, it's usually a month later. That's why LinkedIn came up with an excellent feature that provides more seamless messaging. By activating InMail ($10 per InMail), you can contact anyone on the platform directly, which means that you can build an even stronger relationship with people who you met in groups, although you're not connected to them. Besides, it's considered that InMail response rate is even three times higher than that of traditional email.
5. Include a Link of Your Profile to Your Email Signature
People who can see your posts on LinkedIn are those who follow you, and those who follow the hashtags you're using.
If you are active on LinkedIn, and you post regularly, you can bring your content in front of other people you're not connected to – the trick is, you can include your LinkedIn profile URL to your email signature. This is especially convenient for those who send a lot of emails from both personal and business account, and for those who have just started their LinkedIn journey and haven't reached a lot of connections yet. This tip is similar to the previous one in terms of reaching people who are not connected to you, but this is way cheaper option ($0), especially if you're at the beginning. So, it's worth considering it.
6. Try Matched Audiences and Enhance the Interaction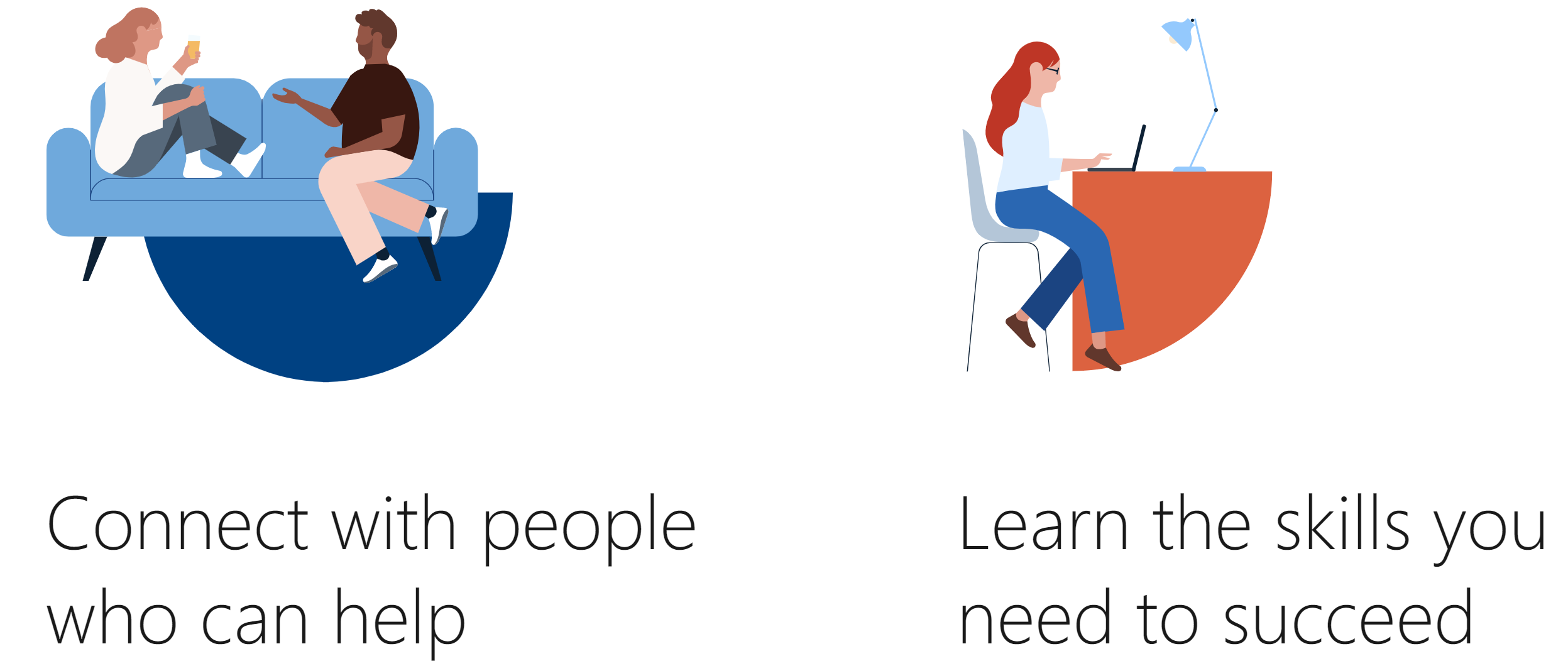 Such as Instagram, Facebook, or Twitter, LinkedIn also gives you the possibility to target a specific audience. It's come up with Matched Audiences, which is one of the LinkedIn marketing tools that can significantly help you when it comes to reaching people who're interested in your services. Unlike the ads provided by other social networks, that are used for targeting people that might be interested, Matched Audiences targets interested people – and you must be wondering how? Matched Audiences allows you to reach people who have visited your website, as well as to upload a prospect's contact information for better advertising to them. This type of LinkedIn ad is called retargeting ad. With Matched Audiences, you can create sponsored content, regular text ads, or send targeted messages using InMail – and since the audience on LinkedIn is made of professionals, they are more likely to buy from you.
7. Use LinkedIn Sales Solution to Generate Leads
Since LinkedIn is a great platform for developing B2B marketing and increasing sales, you should take full advantage of it and reach your business goals.
To do that, don't hesitate to try Sales Solutions, one of the paid LinkedIn marketing services that allow you to target, research, and engage with new people and potential clients. It's quite customizable, and it gives you access to much more sophisticated and useful tools than it does the unpaid platform. So, give it a try.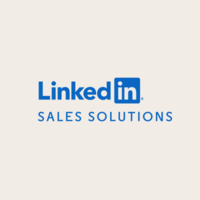 8. Consider Analytics to Get Better Insights
Instead of overthinking whether your posts attract people or not, LinkedIn offers you a detailed insight into the analytics to help you learn what kind of content your followers engage most with, understand your followers' demographics, and track traffic and activity on your company's page.
You can easily access the Analytics from your company page, and here is how:
Go to Me icon found at the top of your profile
Go to Manage section and choose your company page
Click the Analytics tab and select Visitors, Updates, or Followers.
When you know who's visiting your page, and what's the content that brings the most audience, you can come up with a marketing strategy based on real data, which can be a significant step forward to the future business development.
We Know Digital Marketing Secret Ingredient
Digital marketing is a never-ending process, and it's essential to keep up with the changes it continually brings. That's why Organic Soft INC uses the latest technologies and standards that are aimed at increasing your website traffic and exposure, building relationship with the audience, and developing brand awareness. We're working on constant improvements, and we do our best to make your business stand out from the competitors in this endless world of digital presence. Don't hesitate to give us a call at (858) 800 2526, or visit our website, https://organiksoft.com/, and we'll tell you more about the optimization services we offer.