Twitter Business Account – A New Layer of Successful Advertising
Social media is the right place for putting your business in front of potential customers. However, it's not enough to create a profile and wait for people to get engaged – you'll need to show that you truly have something to offer, and you'll achieve it by optimizing your Twitter business account.
The world has become a place with infinite possibilities. You can reach people from another hemisphere using #hashtags or @mentions, and it can be even the beginning of a lifetime partnership.
However, you can't expect from people to find you if you're not sending the right signals to them. That means that your Twitter business page needs to be set up so that it clearly shows what your business is about, and you'll need to make sure that your tweets send the right message to right people. If you're at the beginning of using Twitter for business, you might still be unfamiliar with all its features and benefits – and that's all right. This guide will lead you through the essential concepts of the Twitter business page, and it will help you explore the field in a quick, simple, and efficient way. Let's go.
What are the Benefits of Twitter for Business?
We can all agree that Twitter is a powerful advertising channel. The information put on the platform spreads at the speed of light, making it visible to a lot of people at the same time. The result – an enhanced business promotion and increased sales.
Besides, this advantageous platform has more to offer:
Connect with your potential customers and interact with them more easily
The general benefit of social networks is the possibility to connect with customers daily. To enhance communication, don't hesitate to ask them for feedback or respond to their queries – that's an excellent way of building the bond between you and your customers.
Besides, people are more prone to buying when they see that you are ready to answer and collaborate with them.
Take advantage of free marketing
Twitter is an open platform – you don't have to pay for creating account or tweeting. However, what you need to do to reach more audience is crafting a tweet enriched with appropriate hashtags.
So, all you need to invest in a successful tweet is a bit of strategy and creativity.
Have an insight into your competition
More and more people are using Twitter for business, which means that you can run into your competitors there as well.
However, that can be quite a benefit. For example, customers frequently share experiences, complaints, or suggestions with your competitors, and it can be seen as feedback for your business, too. Accordingly, you can implement the customers' suggestions and use them to improve your business. Also, they'll give you a broader picture of your business performance.
When people follow a brand on Twitter, they're more likely to purchase or recommend the product.
Hence, take full advantage of the platform and promote your business in the best way. The more followers you gain, the more the chances of increasing your sales. Now that you know the advantages of using this excellent platform, you must be curious to know how to create a Twitter business account. And here it comes.
How to Create a Business Twitter Account?
Your profile is the mirror of your business. It shows the world who you are, and it's the base on which people build their first impressions. Setting up a Twitter business profile is easier than you might be thinking – here are 8 simple steps:
Step 1: Go to Twitter.com and click Sign up.
Step 2: Enter your name and phone number or e-mail. However, if you already have a personal account, you'll need to use a different e-mail address for creating a business profile.
Step 3: Enter your name, e-mail, a password, and username in the form that will appear.
Step 4: Go to Create my account.
Step 5: Click Next.
Step 6: Follow three people from the section Twitter gives you – it's the obligatory step.
Step 7: Follow ten more people you know – you can skip it and start following the users later.
Step 8: Confirm the e-mail sent by Twitter.
And you've successfully done half of the job!
Now that you've created a profile, you need to optimize it so that it looks sophisticated and trustworthy in the eyes of the users.
How to Optimize Twitter Business Page?
Since social media is an open source platform, anybody can access it. Hence, you can find a bunch of fake profiles, deceiving businesses, and frauds there.
This is especially important for business newcomers. If you've recently started a business, and you've decided to promote it on Twitter, create a profile that will convince the users that it's about a trustworthy and reliable brand.
Let's have a look at six parts of Twitter business account that should be optimized in order to create a reputable profile:
1. Upload a Profile Photo
Profile image gives the identity to your account, and it's crucial not to leave the Twitter avatar instead of it.
A profile photo should be original, and it should contain the essence of your brand. Many business accounts use the logo of their brand as a profile photo, which is a good point since people can recognize it and remember it more easily. Overall, bear in mind that your profile photo should be relevant to your brand. Otherwise, you can confuse your followers, which is not a good start.
2. Upload a Header (Cover Image)
A cover image is a cherry on top of your Twitter business account since it completes the entire profile.
Cover image or a header usually includes the photos that announce the latest products, discounts, special offers, or they just contain the logo of the brand. However, it's recommended to change it from time to time, or, better said, whenever you have something new to offer. Bright-colored, fun and extraordinary images grab people's attention, so, don't hesitate to express your creativity when it comes to that.
3. Write an Outstanding Bio
When using Twitter for business purposes, it's vital to add a short bio, so that your followers know who they're dealing with.
You have 160 characters to introduce your business to your potential customers, letting them know what your brand is about, why it is special, and why they should follow you. You can also add the info such as your location, business hours, and a link to your website. When composing a bio, try to be yourself as much as you can. Feel free to make a joke, or to write something original – people are more likely to interact with brands with a more natural approach.
4. Pick Your Twitter Handle
A handle is a unique account identifier on Twitter, and it helps people find your business more easily. It appears below your name, and it can contain 15 characters maximum.
It's essential to create a @handle that is relevant to your brand name and make sure it is not too long. The reason is simple – people avoid mentioning long @names in their tweets.
What to do if your @name is taken?
Include your industry: For instance, add app or labs to your @name (@PokemonGoApp, @NianticLabs)
Include your location: This is especially useful for business which operates in various areas. Besides, it helps people from specific place get more info about your business – Uber, for instance, uses a location abbreviation on multiple accounts (@Uber_NYC)
Use "Get" before the brand name: "Get" is a compelling CTA, and usernames with it usually grab people's attention. Also, it looks and sounds catchy, and it's definitely the right choice. For example, @getFANDOM.
Add "HQ" after username: Eventually, there's nothing wrong with adding "HQ" to your brand name. Take, for, instance, Slack – their username @SlackHQ attracted more than 300K followers. Impressive, right?
5. Pin Your Tweet on the Top
When you have something important to announce, and you don't want it to get lost in the bunch of your other posts, pin it to the top of your timeline and make sure the visitors won't miss it when they go to your profile.
When you want to use this feature, click "more" on the tweet you want to pin, and select "pin to your profile page." And that's how you highlight your biggest, latest news. Also, bear in mind updating your pinned tweets regularly – don't keep one pinned post for a long time, it'll lose its essence. And now is the time to apply your knowledge in the right way – let's see the strategies for using Twitter for business.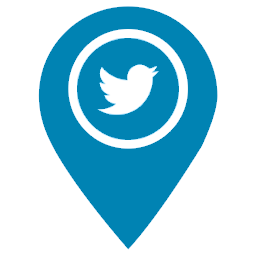 How to Use Twitter for Business?
Twitter is not only about tweeting – its magic also lies in the appropriate strategy. However, every business develops unique methods for reaching more audience, but there are some common ways that every Twitter birdie should have in mind.
Here are 6 tips for Twitter business account best practices:
1. Tweet Regularly
When it comes to Facebook and Instagram marketing, it's recommended not to post too frequently since users can see it as a spammy action. However, when it comes to Twitter, the more you tweet, the better the results.
According to
Statista.com
, the brands that reached between
100k
and
1 million followers
, used to tweet about
ten times a day
. On the other hand, brands with more than
10 million fans
posted about
23 tweets
on a daily basis.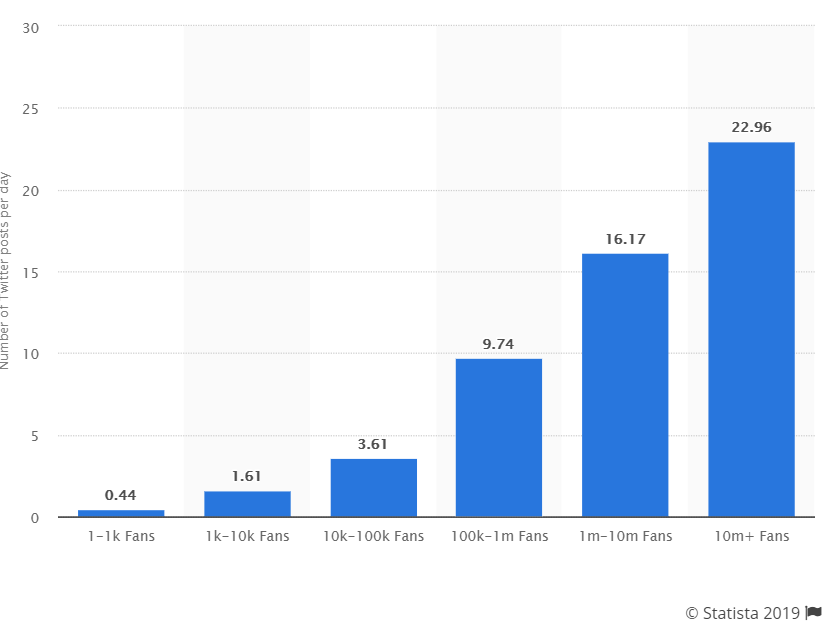 These results prove the power of regular tweeting – however, don't tweet just for the sake of it. If your posts lack the quality, the tweeting frequency won't help enough.
Also, make sure you include engaging images, videos, GIFs, or polls to your everyday tweets – they're an excellent option for increasing interaction with your followers.
2. Use Appropriate Hashtags
Hashtags are the key to reaching the new, fresh voices you can follow to expand your online conversations.
They are used for identifying the topic of the tweets, and some trending events have their own, unique hashtags – in that way, hashtags pull together the event tweets in a huge conversation, and you can see it even though you're not following those accounts. Let's see the example of #FIFAWWC that is used for promoting the current popular event Women's World Cup. The hashtag has gathered the audience worldwide, and you can see that both influencers and personal accounts participate in sharing opinions about the mentioned championship.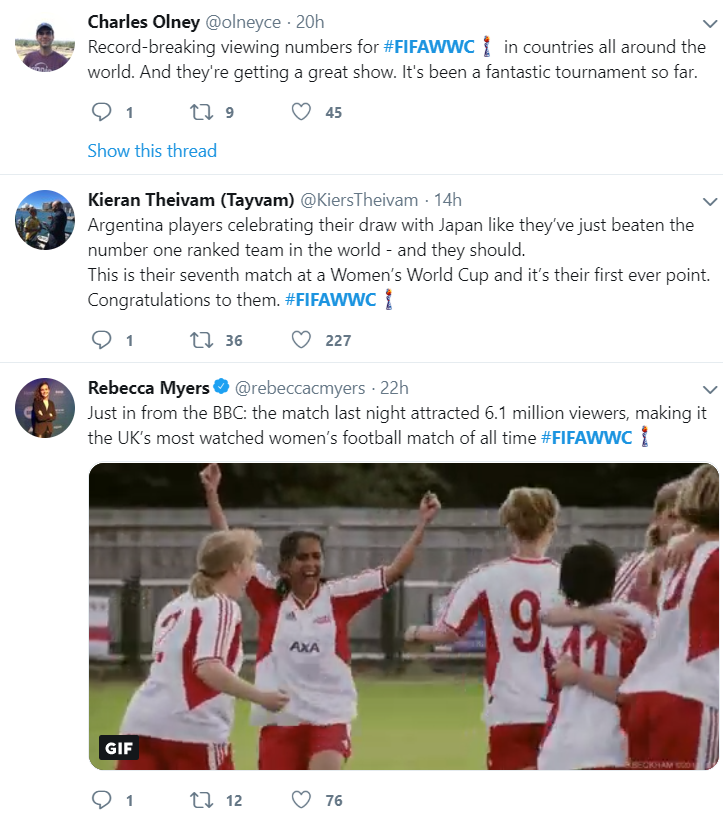 Also, some brands use their own hashtag that helps people find them more easily. For instance, Nike uses #justdoit, which is a quite catchy and easy-to-remember slogan, and people use it in tweets that are not even related to the brand – and that's quite a marketing strategy!
So, come up with a unique hashtag for your Twitter business account and participate in public conversations – that's the best way of taking advantage of the hashtags.
3. Use Twitter Business Profile for Customer Service
It is considered that every small business should have an available customer service. Today it's even easier to establish it, mainly because there are so many ways of making it work.
Twitter's personal and conversational nature makes it a perfect place for handling customer service issues. Also, people with similar problems can have an insight into the solutions thanks to the platform's openness and transparency. Let's have a look at the next example:
This example proves that Twitter is a great Customer service platform since people can post a photo or video showing the exact problem they're facing.
And @EAHelp helps everyone with the same problem using the hashtag #FUT and writing the next response:

To conclude, give your best to help your customers anytime. They will appreciate that, and they'll be happy to continue using your services. Also, make sure you respond to their DM and questions regarding your business.
4. Befriend Influencers
When you want your business to be seen by the almost entire Twitter community, one of the best solutions are influencers.
They are followed by many people, who'll instantly follow your account and probably purchase the product when they see that their idols promote your brand. However, it's recommended to do a brief research on influencers whose audience will actually find your product useful. For instance, if you're running a makeup store, it wouldn't be convenient to ask a gamer to promote it. His/her audience is mostly interested in walkthroughs and cheats, so, it wouldn't help a lot. All in all, many influencers will be happy to have a look at your content – however, it is expected from you to offer a free sample and express appreciation toward the influencer's work.
5. Don't Buy Followers
It looks like a tempting offer, but the business is not about buying customers. Besides, it brings quite a bad reputation for a brand.
Many business newbies think that buying followers will provide them with high rankings in the social media world. However, the thing that they're forgetting is that the bought followers aren't real. Accordingly, you won't increase your audience since your "followers" won't interact with you or your tweets.
6. Consider Twitter Advertising
One of the most significant benefits of using Twitter for business is the possibility to use paid advertisements.
Paid ads are great for promoting your business account on the platform, and there are multiple options for you to choose.
For example:
Promoted Tweets: These ads are in the form of regular tweets, and they appear in the users' news feed along with their followers' posts. These tweets are labeled as "promoted," and they help increase engagement and expand the reach to a broader group of people.
Promoted Accounts: They are designed to help brands gain more followers and become more discoverable among Twitter users. They appear in Who to Follow box, Twitter feed, and Search results, and they target the accounts who have already interacted with the contents that are similar to yours.
Promoted Trends: Promoted Trends appear at the top of the trending themes list. They are visible to all users when the trends are being advertised, and if you want people to talk about your business using a specific hashtag, go for this option.
However, if you are not ready to spend money on Twitter advertising, apply the tips mentioned before, and transmit your power using 280 characters!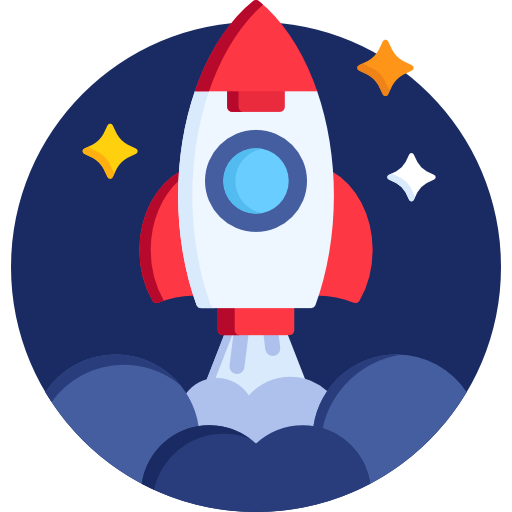 OrganicSoft – Innovative and Empowered Digital Marketing Strategies
If you keep promoting your business on social media, and the results are still not coming, then it's high time to hire professionals. OrganicSoft INC is a San Diego SEO company which has been providing clients with the best SEO and digital marketing experience for 10 years. Contact us today at (858) 800 2526 regardless of your profession, and we'll come up with a unique strategy that will make your business glow.