8 Most Actionable Voice Search Optimization Tips
In this guide, we'll take a look at why you have to be found on voice search, core strategies to incorporate into your voice SEO strategy, and how to ensure your business information is accurate in these searches.
What is Voice Search?
It's an audio technology that allows users to get answers to questions they ask through a voice command instead of typing the keywords into a search engine.
Due to the increasingly pervasive use of smartphones, tablets, and smart speakers, voice search has become omnipresence.
The audio technology behind voice search is powered by speech recognition tech, which understands the user's voice input with a high grade of accuracy utilizing natural language processing and machine learning.
From there, the voice assistant transfers the query to a search engine that processes it and turns back the closest answer it can find to the specific question.
While voice search might be a new concept, voice recognition technologies such as speech dialing and speech-to-text have been around for many years.
Also, as mentioned above, apps like Google Assistant, Apple's Siri, Microsoft Cortana, and Amazon Alexa all utilize voice search capabilities.
Even though specific devices can be optimized for voice search – brands, platforms, and websites can be optimized for it, too.
Voice Search SEO Can Get You on the First Page
The above H2 title is the perfect example of how the user performed a search by voice.
Voice search seriously improves user experience – and due to that, by 2020, half of all Internet searches will be done through a voice search.
Thanks to its fruitful use, a search engine is placing a higher emphasis on voice search SEO. After all, the point of search engine optimization is to rank sites accurately, so people can find the best info for their search query as quickly as possible. UX is, ultimately, at the forefront of search engine optimization.
But it's paramount to know that voice search SEO and traditional SEO are different. So, some factors that affect website rankings may or may not have the same impact on voice search – and conversely.
How to Optimize for Voice Search
Whether you're working with an SEO agency or optimizing the platform yourself, search engine optimization for voice queries should always be a part of a bigger digital optimization strategy.
Follow these guidelines to begin optimizing.
1. Write as you speak
No matter if you're optimizing for voice speech or written queries, the best method to have your content rank high on Google is to use natural language.
The most significant difference between written and voice search involves long-tail keywords. While written queries are typically oriented towards shorter phrases "best tennis ball," voice search queries are often long tail, like "top-rated tennis ball for concrete."
In addition to ranking better in Big G for spoken searches, long-tail keywords are also more digestible for a reader.
Visitors who get on your website via written searches will respond better to conversational text rather than content that seems to be written for a search engine.
2. Concentrate on short answers
Another critical factor of appealing to voice search queries is giving short answers to commonly asked questions. Standardly, these should be around 2 or 3 sentences long; still, this is subject to change.
Though Google will often pull search queries from larger forms of text, it's recommended to provide an answer within an excerpt or FAQ. The simpler it's to access a relevant reply, the higher the likelihood that Google will rank your site first.
Bear in mind that unlike typed searches, voice searches read off the first answer. Therefore, it's even more important to have your content rank first in SERPs.
3. Create long-form content
Yes, snippets are essential to appeal to speech queries, but it doesn't mean that your content should only be a few sentences long. Still, the current iteration of Google rewards long-body, detailed content, even with voice search.
It also ranks content with high domain authority better. Part of domain authority is determined by which other websites link to yours. Anyhow, don't interpret this as a sign to incorporate black hat SEO techniques like buying links.
As we write, the best strategy to build your website's link profile is to produce quality, long-form content. Consequently, other sites will naturally link to yours over time.
4. Incorporate local SEO
38% of voice search users are searching for business info – therefore, it's never been more important to optimize the local SEO.
Make sure your Google My Business page is up to date, with the accurate contact details, address, and opening/closing hours listed. By the way, if a user is asking, "where's my nearest dentist," you want to ensure you're in the top position.
Also, if a user is asking what time your shop shuts, you want to be sure the correct information is provided. Otherwise, they'll be misinformed, and you may miss a sale.
Other methods to optimize for local searches include building online reviews and citations and using structured data markup.
5. Increase site speed
Voice search is almost exclusively used on smart devices, and it goes without saying that your site should be mobile-optimized. If it's not, then visitors will simply bounce back, which will harm your rankings.
A page that needs 5 seconds to load is 85% higher chance to experience bounce backs, compared to a page that loads in one second.
Google claims that bounce rates on mobile devices are about 10% higher than on desktops. Mobile users – and especially those utilizing voice search – are likely to be on-the-go, and won't have time to hang out.
6. Write FAQ pages
An excellent way to use the client data is to create FAQ pages that concentrate on those long-tail and conversable keyword phrases.
Try to organize common questions on the same page. Go for organic-sounding questions and phrases instead of the typical SEO-keyword phrases you're probably used.
If you need to draft several different pages so that the voice search techs have a higher chance of pulling information from your site, do it immediately! Plus, anticipate more direct questions from searchers. Searches like "best smartwatch" will disappear, and ultra-specific searches will become more popular.
Example: "Cortana, where can I find a waterproof smartwatch that works with iOS 13?" Provide quick, concise answers to questions that voice searchers are asking.
 It can seem like a tough job. Still, making these individual pages and snippets of content concentrated around specific semantic questions that searchers are asking can help your site show up in voice search results. And it can also boost your chances of appearing in a Google featured snippet.
7. Structured data optimization
Unlike with regular search results, where the 2nd result for a search query is likely to get plenty of traffic, voice search only returns one answer to users from the number one best-optimized result.
Therefore, the key to voice search optimization is making your content as relevant as possible to Big G for the specific query.
Ensuring your pages are simple to crawl is one component of this. In case you forget to do this, make a sitemap, and submit it to Google search console.
Also, you can help Google bots better understand your content and its relevance with structured data markup – schema markup.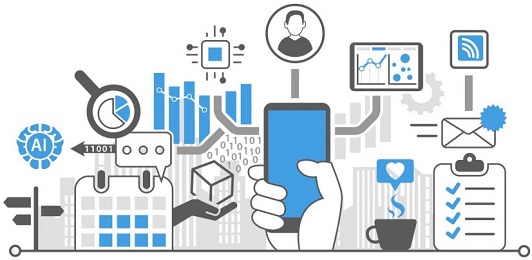 The schema markup doesn't affect your rankings directly but can provide you a boost in voice search results by exemplifying the relevance of your content for specific queries.
Utilizing structured data is also a solid SEO practice overall, as it can help Google feature elements of your content in SERPs.
8. Design an easy-to-read site map
A site map is the route search engines that recognize your keywords and their relevance to the user's search.
When you're drafting new pages on your site, think about the keywords you're using and how it'll compare to what searchers are looking for online.
If your site map is neat and organized, the search engine will be able to instantly recommend your website if the user performs a voice search for proper phrase or keyword.
It's also a smart move to go back and look at some of the previously published content to check if there are revisions you could do in the URL link.
This tiny change will help you reach your audience when they're seeking for info relevant to your niche.
Does Voice Search Optimization Bring Traffic to Your Website?
Even though it doesn't appear that voice search results directly contribute to a boost in your Google Analytics reports, it does bring traffic to your website!
The way it works is that when a voice assistant gives an answer, it'll also provide searchers with the ability to open the site from which the answer was pulled.
For companies that are successful with voice SEO, this could mean a considerable increase in traffic if you frequently appear as the top result or featured snippet that gets used for voice answers.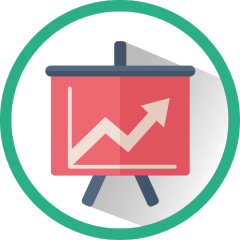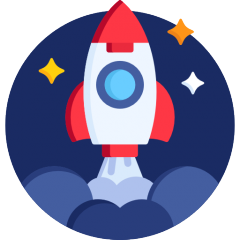 OrganicSoft – Makes Your Website a Magnet for Google
We offer top-line SEO, reliable web development, prolific paid advertising, local business boost, and best-in-class proprietary analytics & ROI tools. OrganicSoft takes pride in the fact our leading San Diego SEO services deliver the best result.
Regardless of the project, we work successfully with small and medium businesses. OrganicSoft delivers unique SEO strategy that fits custom tailored business needs.