Website Conversion: 19 Proven Ways to Increase Conversion Rate
A website conversion is the most critical factor for the success in online marketing strategy and goals. It means getting your visitors to take action instantly, whether is that to buy product, sign up for a newsletter, register for a webinar, download a whitepaper, or fill out a lead/contact form.
Getting traffic to your website is half of the job. Engaging visitors to make action is another half. Website visitors are pointless unless they take some sort of action, like purchase a product, sign up for email list or reach through your contact form.
According to Google Analytics, the website conversion is the completion of an activity that is important to the success of your business, such as a completed sign up for your email newsletter, subscribing to a course, downloading a mobile app, booking an airplane ticket, social media share, filling out a form – a Goal conversion, or a purchase – a Transaction.
What is Website Conversion?
A conversion is an action that a user takes on a website such as checking out, registering, adding a product to the shopping cart, or viewing a specific page.
Conversion is often associated with a sale, but in online marketing, defining conversion just by that is too short-sighted.
What is Website Conversion Rate?
Conversion rate is one of the most protected data on the web. Small website owners don't like the idea of sharing their website's performance with the competition.
Shortly, the
conversion rate is the percentage of website visitors who take the desired action
. It converts them from visitors to leads or customers.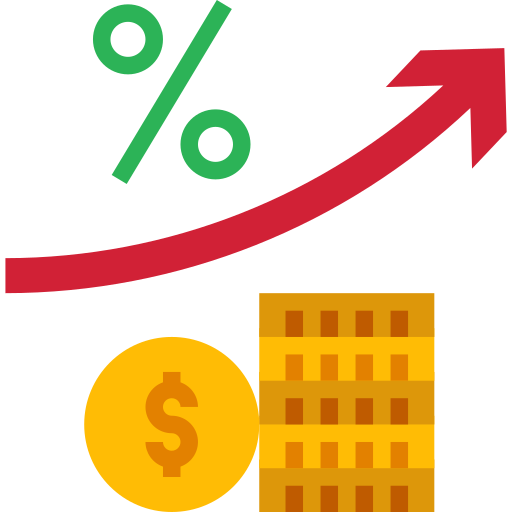 Why Is Website Conversion Optimization Important?
Website conversion optimization or conversion rate optimization (CRO) is a system for growing the percent of visitors to a site that converts into clients, or generally, takes any desired action on a webpage.
The importance of CRO is that it enables retailers effectively use site traffic to make more profit using less time for the optimization or for customer acquisition.
How to Increase Conversion Rate
To increase the conversion rate, you need to know what works and what doesn't with your audience. Your prospective customers have specific expectations, needs, and pain points, so you have to make an offer that can't or won't refuse.
Therefore, a well-written copy, good images, exciting offers, and compelling CTAs (calls to action) will stick in your visitors' mind, so they might come back later and convert.
Follow these 10 proven ways to improve conversion rate:
Testing
For the proper conversion rate, you have to discover the most scientific self and start to work. Think of every aspect of your campaign and possible strategies such as email subjects, copies, images, etc. Then prepare them for rigorous and controlled testing with
A/B
and
A/B/C tests
. With some rigor and consistency, you'll be able to make your
online marketing campaign
more effective.
Heat maps
Heat maps deliver every detail about the user's behavior when navigating through your page
. Heat mapping software present marketers where people are clicking on a page. It enables a user to see what actions visitors are actually taking and where the most engaging is occurring.
Optimize form fields
To be successful, any conversion action needs to rely on an adequate lead generation campaign. In many situations, it involves filling in some type of form. You may think designing a form is simple and easy, but it can be challenging. The number of fields, the wording of the button, the colors – these are just a few of the elements you'll need to optimize and test to get the best results.
Interaction
Do you want visitors to communicate with you? Make it as easy as possible. Each individual has its own communication preferences, and what may be attractive and straightforward for some, may be extremely difficult for others. To make sure you're available for as many users as possible, be available through all kinds of communication channels:
by form, chat, phone, etc
.

Call to Action
Calls to action are one of the most critical elements in digital marketing, as it's often used to convince users to take action on a website. To improve your conversion data, always include links, images, buttons, and animations that effectively drive people to conversion.
Build communities
If you want to have conversion in the long term, you need to nurture your user trust. Communities are a great way to
increase website conversion
and keep the user's trust. With them, your potential clients will be able to develop a long-term connection with your brand. Also, this strategy also helps to create UGC (user-generated content).
Use Social Media
Social networks are a crucial part of any digital marketing approach, but there's no use in creating business profiles if you don't have a content plan and clear strategy. If you want your brand's social profiles to help you convert more, you'll need to incorporate them into your communication seamlessly.
Create a sense of urgency
Accelerators are one of the best tricks in digital marketing. Since offers that have "Limited availability" or "Last chance" and a strong statement provide users the extra push they need to convert now. Use them wisely and at the right moment, and you'll see how they impact your
website conversion rates
.
Content marketing
Content marketing and native advertising are a business necessity, and they prove themselves over and over every day. These methods help you attract quality traffic made up of visitors who are interested in your brand, products, and niche, so be sure to use them!
Mobile optimization
Today, the
top priority in online marketing is to have a mobile responsive website
. Mobile devices are already responsible for the
larger part of internet traffic
and will only keep growing. If you don't want to lose a significant number of potential clients, you need everything to be prepared for perfect viewing, whether on a smartphone, tablet, desktop, or any other device.
How to Calculate Conversion Rate?
Calculate your conversion rate is just as simple as logging into a tracking program, like Google Analytics, and looking for the data.
You only need to add some code to the website after you set up tracking report in Google Analytics. From there you can track various campaigns, from Facebook Ads to email signups on a landing page. If you want to calculate conversion rate manually, you need to know how many users visited a specific web page and how many users who converted by the total website visitor count, then multiple results with 100.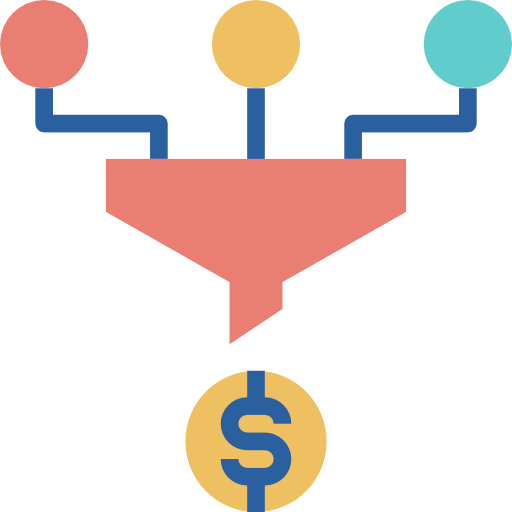 What is a Good Conversion Rate?
The answer to this question is varying. Since what's great for one industry might be below par for another. The key is to understand the average conversion rate and benchmark your performance against it.
Let's see the numbers. About 25% of all small business websites have less than 1% conversion rates. The average website conversion rate is 2.36%, but the top 20% of websites have twice that – 5.30% or higher. For example, the top 10% of Google Ads advertisers have account conversion rates of 11.40%. Keep in mind, this isn't for individual landing pages – these marketers are achieving 11.50% conversion and higher across their entire website.
How to Improve Landing Page Conversion Rates
Landing pages are an important aspect of any online marketing strategies. On average, a standard landing page converts anywhere between 1% and 3%. But the plenty of companies that are optimizing doubled landing pages conversion.
Still, you can't get that numbers so quickly. Only after launching, testing, and optimizing you can increase landing page conversion rate. Therefore, our team of conversion experts puts together a 9-step list to help you optimize landing pages to improve conversions.
Define campaign goal: One of the biggest issues with most landing pages is they lose focus on the main goal or CTA? Many landing pages include multiple offers which confuse visitors and make them lose sight of the conversion aspect of the landing page. It's important to create a landing page that focuses on only one offer or solution, so your visitors don't leave your page;
Simple and bright headlines: In reality, you have only a few seconds to grab a visitor's attention. So, it's crucial the headline is straightforward and bold. Also, keep your headlines short and user-friendly to get visitor's attention instantly;
Write a compelling landing page: No one will dive into details on a page if they're not satisfied with your offer from your content. For higher conversions, you need landing page content to be convincing, to get to the point, and to be authentic;
Use the adequate images: Content is vital, but images bring out the necessary emotions to make visitors act. It's crucial that all images used in the landing page, from the header image to those used within the page, are synchronized with the content to make the messages stand out;
Apply CTAs: Calls to action are the most important part of a landing page, as it's the best method to get visitors to take action. So, ensure the CTA button contrasts in color to the background. Make sure the size of the button isn't so small that visitors don't notice or so big that it forces them away. It should be the proper size and sync with the layout. Finally, it's the message that highlights the importance of CTA. Try to 'inject' a sense of urgency or need the particular product/service to increase conversions;
Strong value proposition: Let users know the unique things you have to offer to draw their attention. Value propositions should be exceptional; they get by choosing your service or product. To frame the adequate value proposition for your product/service, you need to understand your target audience and create starting messages stating how you can help them;
b>Quick loading time: You can spend hours creating the landing page with the ideal images and content, but this won't worth if the loading time is high. It's mandatory for any landing page to load within a few seconds or say goodbye to potential customer;
Form optimization: The main purpose of a landing page is to 'grasp' a user's contact details, and that's impossible to accomplish without a form. All your compelling content and images will be useless if users don't trust the form.
A/B test: Testing is a necessary step for increasing your landing page conversion rate. When you use the proper tool to target and test your landing page, you get the possibility to improve the landing page conversion rate by up to 300%.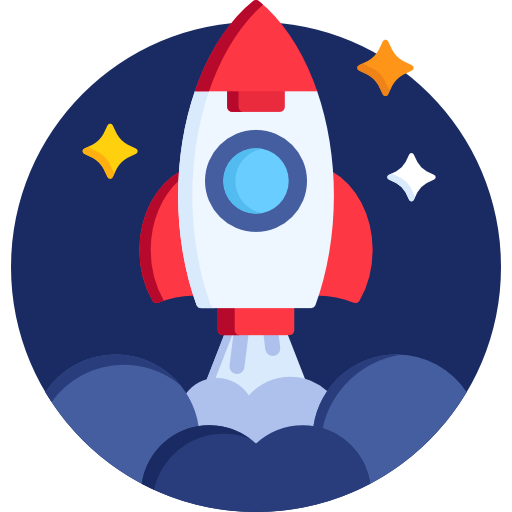 OrganicSoft – Increases Website Conversion to Maximum
As an OrganicSoft client, you'll get full-service optimization support – including web analytics, design, content writing, development, and implementation. Our service guarantees maximum conversions for your website or landing page. Call best-in-class San Diego SEO company at (858) 800 2526 or fill form below.