What is Digital Marketing - Traffic Booster Guide
The holy grail of digital marketing is to promote products and brands online and via other digital channels. Most companies have a specific audience, and digital marketing helps them reach target customers through various strategies and tools.

Digital marketing is marketing products or services on the web. It's more affordable, adaptable, and attractive than traditional marketing strategies.
Creating an efficient campaign means using the different tools, creating content that will bring engagement, and optimize your website and content with best solutions. Rule #1 in marketing is to make the right offer at the right time and in the right place. Online marketing is measurable, which means you can identify what's working and stop wasting time on failed campaigns.
What is Digital Marketing?
Digital marketing is smart using the Internet, search engines, social media, mobile devices, and other channels to reach consumers.
Marketing experts use digital marketing as a new approach to customers and a different understanding of how customers behave compared to traditional marketing. It's on the rise and includes search result ads, email ads, and promoted content on social mediums – anything that implements marketing with user feedback or a two-way interaction between the customer and company.
What is Digital Marketing Strategy?
Digital marketing strategy is the mix of operations that help you accomplish your business goals through carefully chosen marketing channels.
These channels include paid, earned, and owned media, and they support a standard campaign around a particular line of business. Depending on your business's scale, digital marketing strategy might include multiple strategies - each with different purposes. When all these methods are combined together, they make a comprehensive approach to getting your business more leads.
What is Digital Marketing Campaign?
A digital marketing campaign is an effort put forward by a company to drive engagement, conversions, traffic, and income.
It ties with the overarching goals of the company and involves one or more digital channels in the efforts. It's an undertaking that will need dedication and attention, from the moment you first conceive of the campaign, until it's being presented to an audience. It's much more dynamic and sustained than a traditional marketing technique. The online campaign includes a lot more than placing adverts for your brand or business around social media and other sites.
Digital Marketing Assets
Each digital marketing system has several tools that you can use to achieve your goals, and these are sometimes referred to as assets.
These assets are categorized into three classes: owned, paid, and earned:
Owned
Owned assets are those that you create and manage, including websites, blogs, emails, social media profiles, and other forms of written content. They deliver a high level of control since you're in charge of how assets look, how they're optimized, and what audience they need to reach.
Paid
Paid assets are those you pay for, and they're banner ads/displays, pay-per-click, social media ads, and other advertising campaigns. Even they cost more than owned assets, they can be very efficient at bringing qualified leads to your website and expanding the reach of owned assets.
Earned
You don't often need to create or pay for earned assets, but you have to work for them through industry and consumer interactions. Examples of earned assets are guest blogs, product reviews, media coverage, social media posts, testimonials, and other content contributions.
How to Do Digital Marketing
This is a digital world, and therefore, it's imperative that your business has an impressive presence in the digital arena. Digital marketing provides advantages that are more affordable than traditional marketing, plus is measurable.
Let's see the 10 different strategies you can use the digital channels to popularize and
make conversions
for your business or startup.
1. SEO
Search engine optimization or SEO is the operation of optimizing the content, technical set-up, and visibility of the website so that your page appears at the top of a search engine result for a specific keyword.
The goal is to attract users to your website when they search for products, services, or info related to your business. SEO requires a good-constructed/handy website, valuable/attractive content, and the credibility for influencers and websites to recommend you through linking to your site or mentions in social media posts.
There are several methods you can use SEO to create qualified traffic to your site, such as:
On-page SEO - It concentrates on the content that takes place "on the page." Researching the keywords for their search volume and meaning, you can answer questions for readers and rank higher on the SERPs those questions produce;
Off-page SEO - It focuses on the activity that exists "off the page." By connecting with other publishers, writing guest posts for websites, and producing external attention, you can earn the backlinks and move the site up in the SERPs;
Technical SEO - It targets the backend of the website and the coding of pages. Structured data, image compression, and CSS file optimization are all parts of technical SEO that can improve a site's loading speed – a key ranking factor for search engines.
2. Paid Search
Paid search or PPC (pay-per-click) advertising refers to the "sponsored result" on the top of a SERP. You only pay when the ad is clicked. You can tailor the PPC ads to appear when specific search terms are entered, making ads targeted to a specific audience.
They're adaptable, visible, and most importantly, efficient for various businesses. PPC is also a contextual advertisement. It's an ad that appears when a user is searching for a particular term or keyword.
One of the most used forms of paid search is Google Ads
, which enables you to pay for top slots on Google's SERPs at a price "per click." Other channels where you can use PPC are:
Twitter Ads campaigns: People can pay to place a series of profile badges or posts to the news feeds of a targeted audience, all dedicated to achieving a particular goal of your business. It can be more Twitter followers, more web traffic, app downloads, or tweet engagement;
Paid ads on Facebook: Users can pay to post an image, customize a video or slideshow, which Facebook publishes to the newsfeeds of users who match your business's audience;
Sponsored Messages on LinkedIn: Costumers can pay to send messages directly to particular LinkedIn users based on their background and industry.
3. Content Marketing
Great content is the engine that drives your digital marketing operations. Creating compelling content not only for search engines, that educates and inspires, is tough but well worth the effort.
Providing content that is relevant to your audience helps them see you as a valuable source of information.
The channels that can be useful for the content marketing strategy include:
Blog posts: Writing and publishing articles on a company blog show your topic expertise and boost organic search traffic for your business. It provides more opportunities to convert website visitors into leads;
eBooks: eBooks and similar long-form content help further educate website visitors. It also enables you to exchange content for a reader's contact info, making leads and guiding users through the buyer's journey;
Charts: Often, users want infographics, not lines. Charts are a form of visual content that helps readers visualize the information you want they capture.
4. Social Media Marketing
Today, users rely on social networks to find, research, and educate themselves about a brand before making a purchase.
It's not enough to only post on Twitter or Facebook. You must also implement social aspects into every part of your marketing and create more sharing opportunities. The more the audience wants to engage with your content, the more likely they'll share it. It automatically leads to a new customer. Plus, as an added bonus, they'll influence their friends to become consumers, too.
The channels you can use in social media marketing include:
Instagram;
Twitter;
Facebook;
Google+;
LinkedIn;
Pinterest;
Tumblr;
Snapchat.

5. Email Marketing
Email is one of the easiest and fastest ways to reach customers. It's the oldest type of online marketing, and it's still here. Most digital marketers use email marketing to highlight content, promote an event, or advertise special deals.
71% of online users prefer to get info from brands by email
, making an active and engaging email marketing strategy. It puts targeted messaging right in front of buyers and prospective customers. When automated, trigger emails can be sent automatically based on user activity. Best email campaigns should be relevant, informative, and entertaining.
6. Mobile Marketing
Mobile devices are the next wave of information spreading and communication channel, brought about by the rapid proliferation of smartphones, tablets, and other Internet-enabled devices. They become an integral part of life since 90% of adults in the USA always have their devices within reaching distance.
Mobile gadgets evolved from being simple alternatives to users for PCs and laptops, into something that is impacting their buying decision. Now is the right time to send a digital marketing campaign to mobile users. It'll pave the way for better growth and quicker business expansion.
7. Video Marketing
Recent statistics show 85% of all online marketers now use video content. A significant number this comes from massive viewership on YouTube.
It doesn't matter where you post videos, if they are missing interesting content. More personalized video becomes a standard since they're directly addressing to targeted viewers.
Effective video marketing
can be behind-the-scenes tours of the business, or testimonials that show the human side of the brand. It means paying attention to one major trend in video marketing storytelling. If you can tell a fascinating story about your business and solve costumer's problem, then you have a win-win combination. It's wise to keep the videos as short as possible since the user's attention span is shorter than ever.
8. Influencer Marketing
An influencer on social media doesn't always have to be a celebrity. It can be anyone with a lot of followers and a high track record of promoting products.
You have to find top influencers first, which is going to involve a little research. You can do this by hashtag searches on platforms like Instagram to see what users are saying about topics related to your brand. Contact these influencers on social, so they can promote your brand. Most are going to demand a fee, while some will do it in exchange for free products. Always track the results to see your ROI (return on investment).
9. Affiliate Marketing
It's the process making of a profit by recommending and marketing another business' products or services in return for a fee if your efforts result in a sale.
There're many possibilities to team with various businesses such as manufacturers, vendors, and distributors to promote their offer in exchange for a percentage of the sale. You can boost business earnings by generating income from other businesses marketing for you. You can outsource your ads to others who make the sale and generate a steady stream of revenue from them.
10. Web Analytics
Web Analytics collect, analyze, plan, measure, predict, and report web activities for your business. As opposed to simple reporting, It provides analyses and different angles for managing your business.
Some of the best Web Analytics tools are Google Analytics, Woopra, Spring Metrics, Mint, Chartbeat, and Clicky. Every marketer should use Web Analytics to understand its business and increase ROI and conversions.
Importance of Digital Marketing
The way that users search for and buy products is history. Gone are the days of visiting the store location to compare prices and features. Today, people can compare the products from their own home.
They can go online to find various brands, compare prices and features, and get recommendations on the best products or services available. About 55% of the world's population uses the Internet, with 36% active on social media channels and 65% using mobile devices. If you want to reach these global consumers, you need to boost your visibility online. Digital marketing is the best way to ensure that your business is visible to these consumers in their time of need. Through a variety of different strategies, you can reach these buyers through social media, search engines, and via other digital channels.
Why Hire a Digital Marketing Agency?

Digital marketing is the operation taken to market your brand, product, and business into the digital world. Digital marketing agencies investigate information and patterns to get connected with targeted customers.
Using available data, agencies make strategies such as paid search marketing and
SEO
. In today's Internet-oriented and data-driven world, the agency will help to accomplish your business goals.
Here're the 3 main reasons why you should hire a digital marketing agency.
Modern technology
The professionals from the marketing agency know how to adequately use tools such as Analytics, Search Console, among others. Knowing how to use the tools and managing online marketing strategies can save time and money, as well as providing numerous benefits.
Expertise
Working with a digital agency with certified employees is critical. Many certifications need to be renewed as digital marketing is continually changing, which require excessive investment in time and money to keep business up to date.
Boost Productivity
By hiring a digital marketing agency, you can focus on investing more time and effort into other areas that keep the business going. Agency can also improve the productivity of your employees as they wouldn't have to check and iterate on campaign strategies for optimized results continually.
How Much Does Digital Marketing Cost
With the continued growth of digital marketing, many companies want to partner with trusted digital marketing agencies. The question is, how much you're going to spend on a digital marketing campaign?
That answer depends on several factors, like your marketing budget and goals. Don't forget that every digital marketing price list is different, depending on the agency. While several factors impact on marketing budgets, such as the size of your business and the scope of your project,
the standard budget goes from $25,000 to $140,000 per year for SMBs
. It's an ongoing process, so the budget may change as you grow. The digital marketing costs below are based on global research.
Website design: $2,000 - $10k+;
SEO: $500 - $2,000+ per month;
PPC: 5-15% of monthly ad spend;
Email marketing: $350 - $1,500/month;
Social media marketing: $300 - $1,000/month;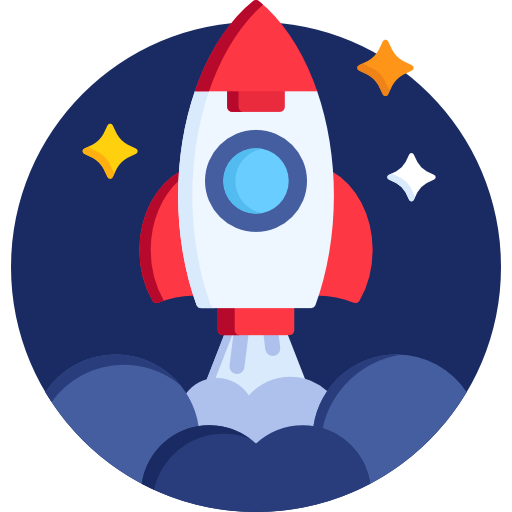 OrganicSoft INC – Crafted to Perfection
OrganicSoft INC is the San Diego SEO agency that will help you solve marketing problems. We build your business, develop content, PPC, and digital strategies geared towards simplifying and shortening your complex and long sales cycle. Our SEO professionals help you understand, plan, and execute digital marketing campaign. You need a creative partner? Visit us at https://organiksoft.com/ and gain new business perspective.