ABRASIVES INDUSTRY CASE STUDY
CRATEX Manufacturing Inc
This case study introduces CRATEX Manufacturing, company started 1927 specializing in manufacturing of high-quality industrial abrasives. Located in Encinitas, California and production line in Tijuana, Mexico, Cratex is today effectively present online with worthy digital signature, and great community built around its products and brand.
Following case study demonstrates strategies and results starting in 2018 and they include all 4's (SEO, SOCIAL MEDIA, PAID MARKETING & ANALYTICS AND ROI). As full-service digital marketing agency we were able to accomplish extraordinary results in all categories within abrasives industry.
* All data presented are approved by our customer for case study purposes and exclusively for OrganicSoft INC existing and potential customers. We're allowed to discuss more detailed strategies with our clients in a closed-door environment and signed non-disclosure agreement.
CHALLENGES
Create custom website with e-commerce module
Content development
Increase visibility through organic keywords and traffic
Increase e-commerce sales and conversion rate
Build online community and brand awareness around CRATEX brand
Increase Google Ads conversion and reduce cost-per-click
Create funnel for growing features
STRATEGY
New custom developed website with sales modules
In-depth keyword research, focus on intent and user's needs
Landing page creation and on-page SEO
Remove and merge sections of the old website
Local SEO and citations
Create smart AdWords campaigns for main product categories
Local SEO (products, posts and special offers)
Promotions across all social media channels
Link building and acquisition
225%
INCREASE IN ORGANIC TRAFFIC
778%
INCREASE IN TRAFFIC VALUE
299%
INCREASE IN ORGANIC KEYWORDS
WEBSITE DEVELOPMENT
Our developers created new website using latest HTML and CSS standards. Super-fast, easy to use, responsive design for tablets and smart phones, live chat implemented for better user engagement. Simple navigation and intuitive cart with conversion in mind.
Website is fully optimized from technical point of view. All pages have unique meta tags, images and videos are geo and alt optimized, sitemap is submitted to Google Search console. Old URLs using 301 permanent redirects. All tags for retargeting are set in place. Pages with no visits or low-quality content removed.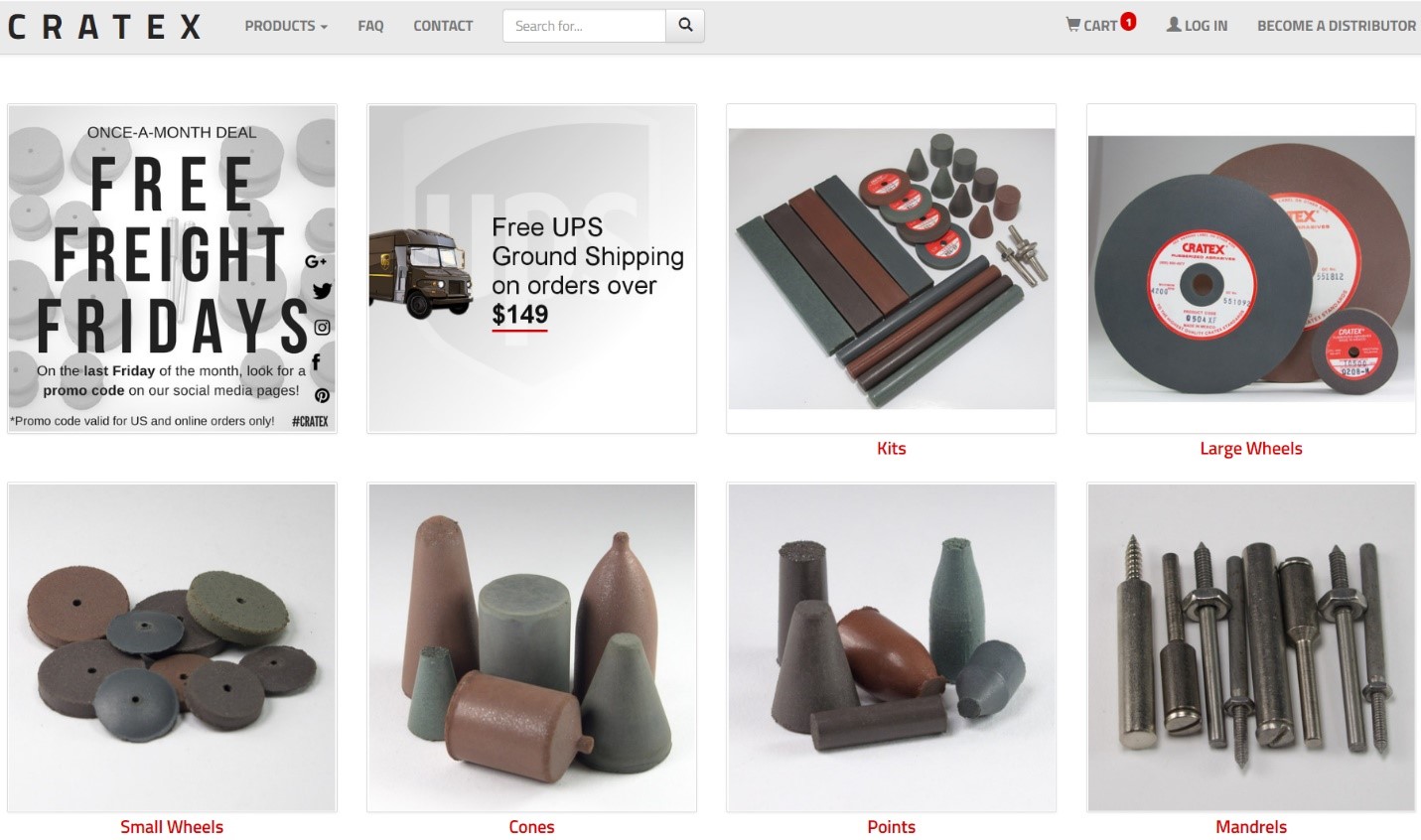 Impressions & Clicks by Quarters
Impressions and clicks got higher each quarter. In first 4 months of a campaign website reached 14.3K clicks and 316K of total impressions. After 12 months numbers are substantionally higher - 65.7K clicks and 1.56M of impressions.
Latest website performance shows 106K clicks and 2.71M of impressions.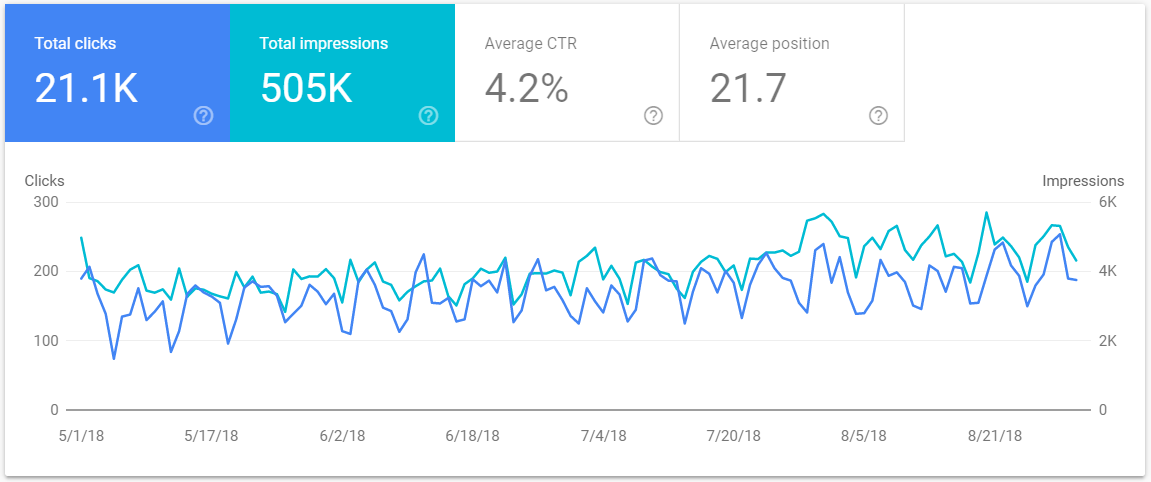 Performance in First 12 Months of Campaign
Latest Performance - May 2019
ORGANIC TRAFFIC & KEYWORDS
225% Year-Over-Year Increase in Organic Traffic
Last 30 days vs Same Period Last Year (+273%)
Cratex website ranks for 11,680 keywords. Even 1,637 keywords are on 1st page on Google. In April last year Cratex ranked for 2,922 keywords. Only 423 keywords were on Google 1st page.
Compared to last year Cratex ranks for 299% more keywords. Before our SEO campaign Cratex had ranked for only 216 keywords.
Traffic Value
Value of organic keywords is $15,700. In the same period last year it was $1,787.
Value is increased by 778%.
THE POWER OF LANDING PAGES
Well written and optimized landing pages with clear call-to-action elements quickly become top pages on the domain. They generate most of organic traffic and conversions.
Industry related topics are covered in-depth with 5000+ words articles. Unique article design with interactive icons (chapters), videos, images, infographics, internal links, call to action buttons and banners and finally interviews with industry-leading experts. Landing page design and examples https://www.cratex.com/gunsmith-tools-supplies (Gunsmith)
https://www.cratex.com/engine-turning-sticks (Engine turning)
https://www.cratex.com/jewelry-polishing-tools (Jewelry)
https://www.cratex.com/knifemaking (Knifemaking) This print screen shows Top 10 pages that generate most traffic, keywords and traffic value.

RANKING
Landing pages boost organic traffic as Cratex ranks on the fist page for thousands of terms related to abrasives (rubberized wheels, cones, points) and their application within industry.
Cratex products today are recognized by gun makers, metalsmiths, welders, jewelers, knifemakers, dental technicians, and metal artists as leading tools and industry standard.
Landing pages generate thousands of sessions and new users every month. All pages have custom developed forms to make buying experience flawless.
Page from above generated 8,568 sessions in just 5 months hitting #1 on Google in just 3 months.
LOCAL SEO
The website has been listed and verified on main local business directories in California and citation portals like Google Business, Facebook, Yelp, BBB, Bing Business places. Website is listed on all FREE business portals.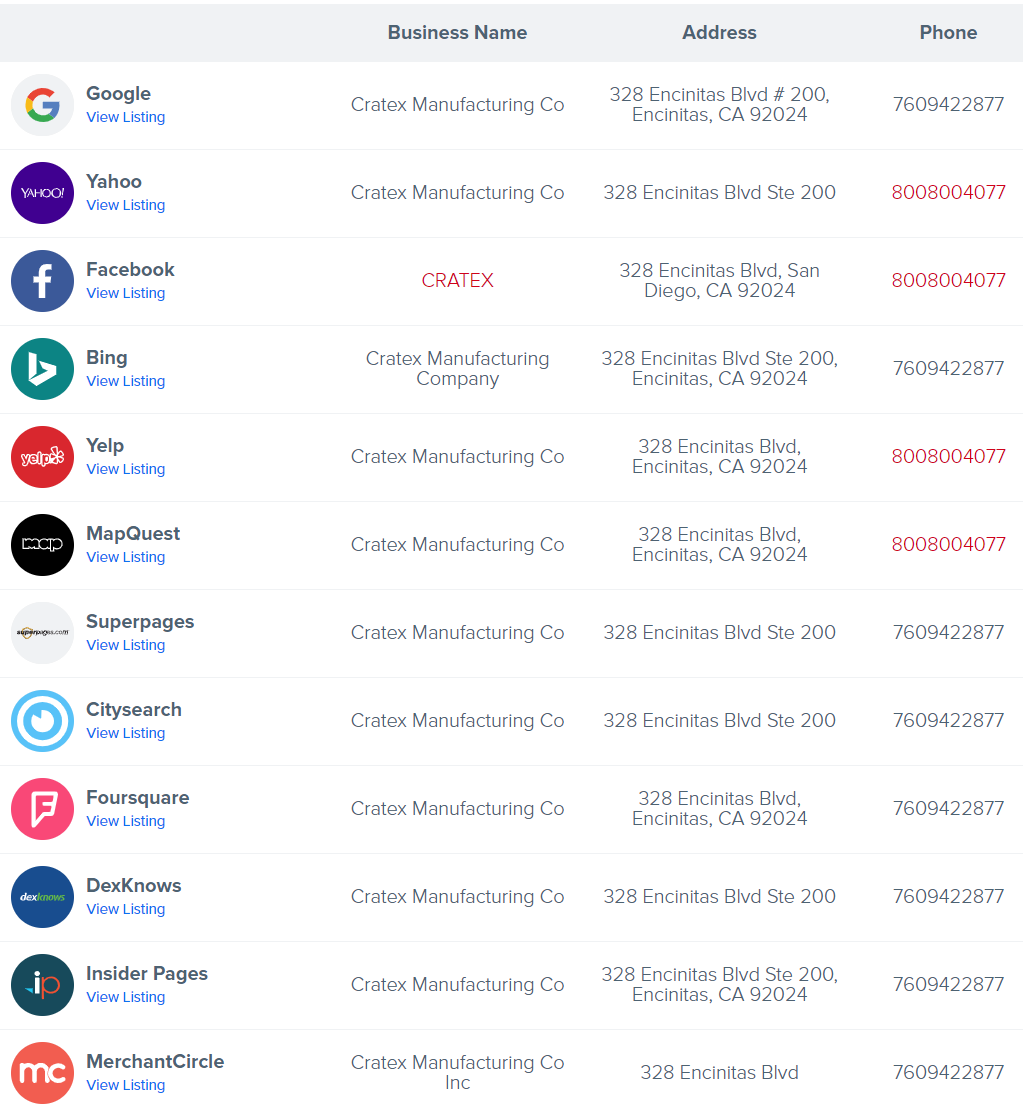 LINK BUILDING
Number of referring pages is increased by 104% (1,354 vs 664), number of referring domains by 49%.


Link Outreach
High-quality, unique, actionable, and interesting landing page are great for users experience but also as a link bait. We've done deep link audit and got in contact with authority websites in the same field. Below is sample of link outreach, successful link acquisition and how links help boost ranking and exposure.
keyword: gummy stone
targeted website: Edgetune.com
landing page: https://www.cratex.com/gummy-stone
Landing page traffic is increased by 205% after successful linking from this highly authority website. This is how we approach to potential prospect.

Below you can see link pointing at the landing page which targets people who use rubberized abrasives for sharpening and fine-polishing ski edges.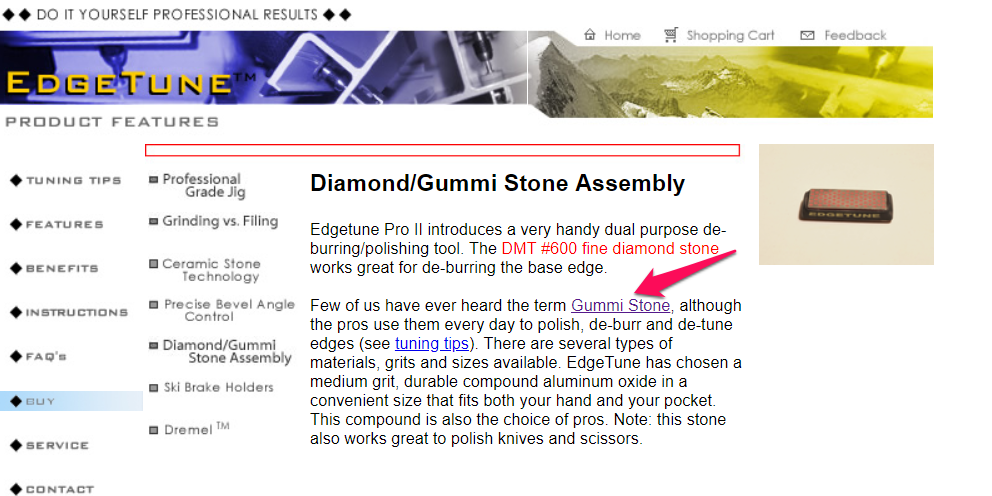 Link from trusted domain gave extra boost to targeted keyword as shown on images below.
As soon as Google indexed link all chapters within landing page increased number of visits and active sessions.
SOCIAL MEDIA
In the field of social media marketing worth mentioning is the quite vocal gunsmith, knifemaker, welder, jeweler and contractor community that has gather around CRATEX on every social channel, especially Instagram. We see daily praises of CRATEX products, company is getting tagged more and more in DIY projects that included its products, people are recommending products to their followers, colleagues and fellow craftsmen.
Brand awareness is increasing rapidly as figures below show. Daily posting and continuous interaction with users via mentions, comments, re-posts, pins, tweets, etc. gave CRATEX fantastic increment in the followers and likes.
With 29K followers on Instagram we used the opportunity to connect Instagram with website and that way send visitors directly to product pages. This increased sales thru Instagram by 453% in last 12 months.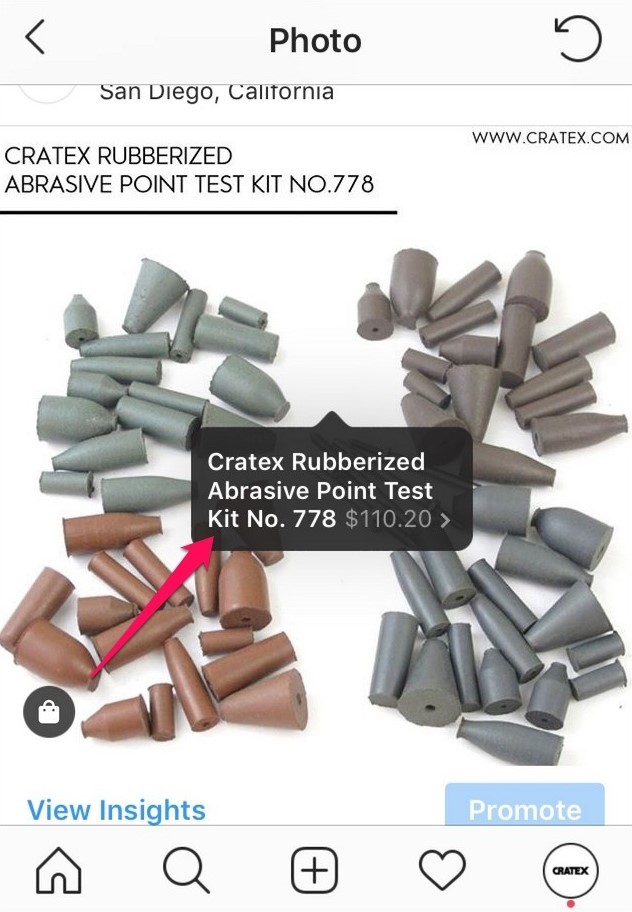 ADWORDS & SHOPPING CAMPAIGN
Our Google Ad experts set new Google Shopping and AdWords campaigns. Feed has been optimized with new products title and descriptions. New campaigns increased sales in last 12 months by 56%.
MONTHLY REPORTS
There is no better way to understand what we do but to look at monthly report. Data-rich and easy-to-understand report gives transparent and full overview on all aspects of SEO campaign. From web traffic, social media signals, local seo and finally full ROI analytics, client can stay up to date with SEO and lead generation performances.
RECAP
In just 12 moths our team grew website traffic by 225% without any hacks or tricks - and it's still growing HUGE! Our SEO strategy is scalable and repeatable process and with simple adjustments and tweaks can apply to any business in abrasive industry.
It all started with website development, in-dept keyword and topic research, content creation - a.k.a. landing pages, on-page SEO, then we set up Google Shopping campaigns, work on social media channels used by client's targeted buyers (mostly on Instagram) and wrap things up with link acquisition. This project gave us knowledge and experience we need to master abrasives industry search engine optimization. Our team of award-winning SEOs are ready to begin the SEO optimization for your website, contact us by form below.