PROFESSIONAL WEB CONTENT WRITING SERVICES
SEO CONTENT WRITING SAN DIEGO, CA
Engaging SEO Content for Readers and Google Bots
SEO writers of OrganicSoft, San Diego SEO Company, create stunning search engine optimized content for websites. Call us or leave a message below and get the web content you need - with speed and quality!
SEO Content Creation Services
Our content writing services are suitable for small businesses, e-commerce sites, and local service-based businesses seeking a long-standing digital presence. Our SEO writers possess extraordinary writing and research skills, which allows them to approach any challenge with expertise and attention to detail.

---

LANDING PAGES & BLOG POSTS
Rely on our SEO writers to create conversion-friendly and highly optimized 2000+ words landing pages and blog posts. We create SEO content to encourage users to take action and buy your products or use your services.

SERVICE PAGES
We write articles to describe all the services your business offers. Our portfolio is packed with service-based businesses like auto repair shops, insurance agencies, wellness studios, car detailing, HVAC, and many others.

LOCAL PAGES
Need localized content for every location you serve? No problem! Content writing for websites includes the creation of local pages to help your local SEO. They describe services you offer on the location, plus NAP info - business name, phone and address.
---

E-COMMERCE PRODUCT PAGES
We leverage our SEO content writing expertise to create compelling, self-selling product pages for your e-commerce platform. Whether you are in the fashion, food, cosmetic, or any other industry, we can put your products in front of the right audience.
PRESS RELEASE
If you want to create buzz about a new product or service and get local media attention and online portals, use press release distribution. Our copywriters create newsworthy PR to generate engagement, build a relationship and improve search engine visibility.

CASE STUDIES
Our writers use case studies to explain how customers solved problems using your service/product. This may seem easy, but a good case study needs to be data-rich, to include graphics, images and other aspects to tell a story from start to finish.
High-quality content is the emperor of the digital realm. Content writing is an amalgam of a good, readable copy and a well-thought-out SEO strategy. A copy is essential for any small, mid-size, and big business that wants to stand out. It reflects the brand's unique voice, helps increase sales, and fosters communication between companies and clients. We conduct our SEO content strategies with users in mind. That's why our writing is easy and understanding. But we do not forget those little monsters known as Google Spiders. We feed them with keywords, links, and high-quality digestible content to satiate their hunger when crawling web pages.
We are More Than a Content Writing Agency – We are Storytellers
A well-written and compelling story is what sells products and services. And we are storytellers who approach any topic with curiosity and an open mind, observing things from the reader's perspective. But we don't neglect the technical side to ensure your webpage gets ranked.
---
KEYWORD RESEARCH AND OPTIMIZATION
We use the most advanced keyword research tools to find relevant, untapped, and high-volume keywords to help your site rank and enhance conversion rate.
CONTENT WRITING
Choose the content tone, phrasing and let us deliver a draft copy in two business days. They are no more waiting on good web content.
---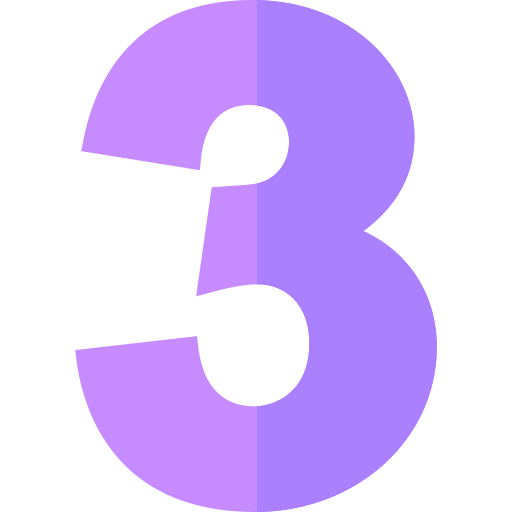 PLAGIARISM AND GRAMMAR CHECK
Plagiarism and duplicated content are not welcome on the web. That's why our copies are 100% original, free of grammatical and orthographic errors, and consisting of accurate and double-checked information.
PROOFREADING AND EDITING
To err is human. But we don't use excuses. We use the best-in-class tools to proofread and edit texts prior to publishing. Our content writing company relies on the human eye to ensure that no single error has left unresolved.
SET THE STANDARDS IN YOUR NICHE
Our Content Writing Agency Serves Different Industries
What makes us the best in the industry is our ability to adapt to different business spheres. Throughout our 15-year experience, we have helped various companies establish their digital presence and outrank their competitors.
Why Hire OrganicSoft Content Writing Agency?
We at OrganicSoft do more than writing. We get to know your business, your brand voice, and all those little things that make your business special. All these ingredients help us make the enchanting content-shaped potion to attract customers, making them never want to leave. We have been doing SEO magic since 2006. We keep track of the rapidly-changing SEO industry, which allows us to craft the best content writing strategies for different business niches. We rely on the most advanced SEO tools to perform analytics and content audits. These give us valuable insights into what we do good and what should be improved for the best results.
We work closely with clients
We thoroughly research your buyer persona and audience
We review your competitors
We perform in-depth keyword research
We optimize your content following the SEO guidelines
Cost-efficient service - we save your time and money
Hire an Expert Content Writer for your Next Project
Learn More About SEO Content Creation
Content writing boasts the process of planning, writing, and editing web content for the purpose of digital marketing. It involves writing articles, blog posts, video and podcast scripts, content for social platforms, such as LinkedIn, etc.
A high-quality web copy is appropriate for both users and search bots. An SEO article should contain target keywords and phrases associated with a certain business or blog topic. Keywords should be included in the text naturally so that the reader doesn't get confused but is encouraged to keep reading.
We at OrganicSoft don't use content generators or similar tools to create content. Our experienced content writers approach any writing task with professionalism and attention to detail, delivering relevant, quality, and SEO-friendly copies that bring excellent results.
Any growing business can benefit from professional content writing services. It helps websites gain visibility on SERP (Search Engine Results Page) and attract more clients more quickly. Besides, high-quality content improves conversion rates and boosts website traffic.
Search engines are always looking for new, fresh content. When you publish regularly, your website is more likely to rank and attract the users' attention than a webpage with obsolete content and occasional publishing. Also, fresh content can increase your site's authority and the chance of getting backlinks.
Although content writing may seem like a piece of cake, it is not. You can be the best author in the world, but your work won't be seen unless you know SEO basics. As a small business owner, you should focus on the challenges within your company and let professionals write web content for you. It will save you time, nerves, and money!