FULLY-MANAGED SAN DIEGO SEO SERVICES
Our San Diego SEO Services Help Your Business Growth!
San Diego SEO consultants of OrganicSoft keep pace with the constant changes of the Google algorithm, we use up-to-date methods, science-driven approach, machine learning techniques, and robust AI tools to deliver long-lasting and measurable results to San Diego businesses seeking growth. Stop feeling like you're below your competitors. Instead, hire top-trusted San Diego SEO Service provider. Call us at (858) 800 2526 to boost your website exposure and sales.
Professional San Diego SEO Services We Provide
As a leading San Diego SEO firm, we provide
stellar yet affordable SEO for small and midsized businesses
. Our well-thought-out strategy combines different elements of online marketing, including in-depth keywords research, technical SEO,
local SEO
,
pay-per-click
,
content writing
, and other search engine optimization services to take your business to new heights. The secret of our success is that
we don't rely on guesses or presumptions – we know what the best for our client is, and we create our strategies based on the facts
.

KEYWORDS RESEARCH
As an SEO service provider with attention to detail, we are ready to learn everything about your business needs and do keyword research accordingly. We use the most advanced research tools and strategies to find the right, money-making keywords to rank higher than your competitors.
ON-PAGE SEO
The experts from our SEO firm in San Diego excel at providing top-notch on-page SEO services. We help you rank at the top of search results by optimizing images, internal links, written content, meta tags, call to action elements and more.

E-COMMERCE SEO
Our experienced San Diego SEO marketing team has been implementing SEO services for online stores for years, helping them convert quality website traffic into future customers. Call us, no matter if you run WooCommerce, Shopify, BigCommerce or Magento.
---
LOCAL SEO
If you are looking for
local SEO services
to appear on the local market, Google maps and Local pack, much faster, our local San Diego SEO specialist can help you rank for keywords relevant to your geographic location and the niche you specialize in.

TECHNICAL SEO
Our San Diego SEO firm focuses on the tiniest technical optimization details through fixing backend errors and ensuring your website is responsive, visible, fast and finally – secure.
How Do We Do Our O.R.G.A.N.I.K. San Diego SEO?
OrganicSoft is the best SEO agency San Diego offers for a reason. We implement the best SEO practices to create the most successful search engine optimization campaigns to meet the needs of our clients. Our SEO work goes through various O.R.G.A.N.I.K. phases to ensure you get the best SEO campaign your business will benefit from.
Optimize
We use the best practices to improve your website's critical spheres, including user experience (UX), technical SEO, usability, speed, and the overall functionality of your page. That way, we ensure your website becomes more user friendly for new visitors.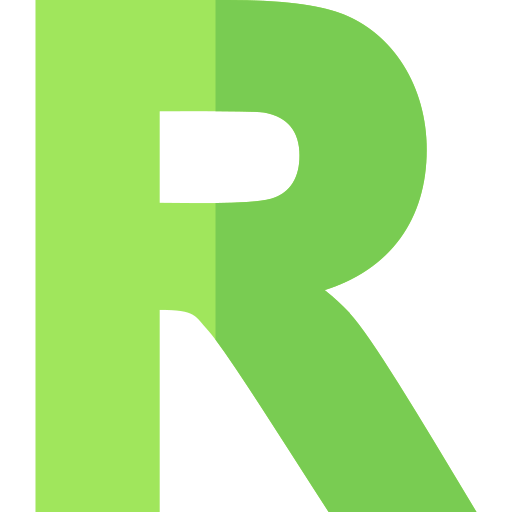 Research
OrganicSoft is the Sherlock Holmes of the SEO world because we do our detective tasks unnoticed and with the highest efficiency level. It means we'll do in-depth research of your competitors, find hidden gems among keywords, and use data to develop a unique search engine optimization service for your specific needs.
---
Growth
Our SEO strategies are focused on helping your small or midsized business grow much faster. We create well-optimized service pages to establish your online presence either locally or nationwide, encouraging visitors to leave their contact info and convert to existing customers pretty soon.
Analytics
We are transparent and 100% dedicated to our clients, which is why we provide easy-to-understand SEO and ROI reports once a month. That way, our clients have insights into their month-to-month sales, traffic sources, keywords ranking, calls and forms tracking, and other aspects vital to their business.
---
Niche-Relevant
We are proud of our meticulous approach to keyword research, which is the pillar of any successful SEO strategy. We use specific industry-related keywords to drive valuable and high-quality traffic to your website, which is the prerequisite for fruitful lead generation and high-value sales.
Iconic
We create compelling, educational, iconic, and evergreen content that sells. We do it in the form of a blog post, landing page, or service page, crafting a professional, up-to-date copy that boosts your website rankings and contributes to your company's growth.
---
KPI tracking
We keep track of the most important SEO key performance indicators, including keyword rankings, organic reach, lead generation, bounce rate, and other factors associated with your online business or e-commerce. This data helps us identify the strengths and weaknesses of our current strategy, allowing us to make significant changes that lead to success.
Essential Benefits of SEO Services San Diego That Go Beyond Online Presence
Comprehensive SEO services are more than the mere online presence. Once you hire the best-in-class San Diego SEO consultants, you can expect long-term results that foster your business growth.
More Valuable Traffic
The more visibility you get, the higher the number of page visitors you can expect.
More Leads
We can target the right audience that is likely to buy your products or use your services.
Higher Revenue
The more leads you have, the higher the chances to convert them into paying customers.
---
More Brand Awareness
Effective SEO services can help your brand stand out from the competition and become the number one choice among the customers.
Business Growth
Valuable traffic, high-quality leads, and enhanced brand awareness open the door to new business growth opportunities.
More Trust & Site Authority
Once you come to the first page of search results, the customers will see you as an industry-leading business they can trust.
Why Choose Our SEO Services in San Diego?
The client-oriented team from OrganicSoft focuses on helping you accomplish your business goals and drive beneficial results regarding the return on investment. With over 10 years of experience in online marketing, we deliver efficient custom-tailored SEO campaigns to create value for your business. Call us at (858) 800 2526 and let our San Diego SEO specialists craft a unique plan for you.
Here Is What Sets Us Apart from Competitors Across San Diego

Clients Come First
We at OrganicSoft maintain healthy relationships with our clients. Our dedicated SEO expert will closely monitor your site and competition, looking for golden opportunities to boost your website traffic and lead generation. We work hard to become the voice of our clients, and we show it proudly every day.
We Deliver Fast Results
We don't use standard SEO strategies like most of our competitors. Instead, we rely on science-driven approaches, AI tools, experience and information acquired from in-depth reports to create individualized methods that help your business get a great return on investment without additional spending.
Transparent, Like Open Book
OrganicSoft is fully transparent in its reports, and you will always know what's going on with your site rankings and the next steps toward goal accomplishment. We use Google Analytics and custom-developed Client Portal to deliver full SEO reports, including the information about your site's performance, keyword rankings, and ROI.
No Black Hat SEO
We appreciate the integrity and doing the business in the right way, ensuring we are 100% honest with our clients. We won't trick you into selling you services we do not offer but treat you with respect and communicate with you regularly to keep you updated with your progress and SEO campaign itself.
Extensive SEO Expertise
Our SEO consulting San Diego team consists of professionals with different backgrounds, skill sets, and experience. Once we join our forces, we can deliver highly efficient results in line with your unique business goals. Our SEO experts specialize in local SEO, e-commerce optimization, and more. Therefore, you can count on us regardless of your specific SEO need.
We Cultivate Partnerships
Our partnerships with Google, Bing, Mailchimp, WordPress, and Shopify make us incredibly stronger. Our certifications, alongside extensive knowledge, insights, the latest SEO standards, and Google guidelines, allow us to craft a unique SEO strategy aimed at your business growth.
We are a Local San Diego SEO Service Provider
OrganicSoft provides top-notch, client-centered search engine optimization services to local San Diego firms. We serve different locations across San Diego, including
Carlsbad
,
Oceanside
,
La Mesa
,
Del Mar
,
Encinitas
,
Chula Vista
,
Rancho Santa Fe
,
San Marcos
,
El Cajon
,
Escondido
,
Vista
,
Temecula
,
Rancho Bernardo
,
Miramar
,
Mira Mesa
,
UTC
, and
Murrieta
.
Paramount San Diego SEO Services for Every Industry
You can rely on our optimization SEO services regardless of the industry you operate in. We serve small and midsized businesses in different niches, providing the following SEO and marketing services:
SEO Statistics Cheat Sheet
To help you better understand the importance of an ongoing SEO campaign, we have prepared the list with critical statistics that matter.
of Online Presence Begins with Search Engines
---
Organic traffic is the primary source of overall website traffic. That said, most visitors will find your website through search engines such as Google or Bing. So, SEO is one of the most successful digital marketing strategies out there.
Customers will Contact a Local Business if Their Web Page is Mobile-Friendly
---
Mobile-friendliness is an essential factor that contributes to better SEO strategies and overall website optimization. More than 50% of website traffic comes from mobile devices, which is why you shouldn't leave your site with little or no mobile optimization.
of Google Searches Result in a Purchase
---
Local SEO is a must when you want to enhance conversions for your San Diego business because people searching for a local company often have purchase intent and are ready to spend money on your products or services.
San Diego SEO: Frequently Asked Questions

What is SEO?
SEO means Search Engine Optimization, and it refers to the vital process of optimizing website content to help it rank higher in search engines such as Bing or Google. As a result, it fosters the drive of high-quality traffic to the website, helping businesses gain more customers.

How to Know What SEO Service I Need?
The best way to determine the best and most appropriate SEO service for you is to talk to our qualified San Diego SEO specialist, who'll consider your business goals and come up with a unique SEO strategy that delivers long-term results.
---

What is Technical SEO?
Technical SEO focuses on more complex aspects of your website to improve performance in organic search results and enhance user experience. These aspects often include website speed, crawlability, performance, and fixing indexing problems and code errors.

What is E-Commerce SEO?
E-commerce SEO aims to optimize online shops, making their products or services more visible in organic search results. It uses keywords relevant to your specific industry, including terms customers are searching for. That way, a qualified San Diego SEO company can help you drive more traffic and increase your conversion rate.
---

Do You Offer Other Services That Involve Search Engine?
Yes! Our SEO firm from San Diego offers a wide variety of solutions to take your business to the next level, including web design and development, content writing, PPC management, local SEO, and analytics and ROI reporting. You can count on our experienced team to create fully managed and advanced digital marketing strategies your business will benefit from.

Do You Provide a Monthly SEO Report?
Yes, we do. As a reputable San Diego SEO company, we provide our clients with 100% transparent monthly reports that show your conversions, traffic, keyword rankings, and other information essential to your business. That way, you can have insights into your SEO campaign's success.
---

Why Should I Hire Your SEO Agency in San Diego?
As a business owner with not so much free time on their hands, you can't focus entirely on building your online presence and developing powerful SEO strategies. Therefore, hiring the best SEO company is the way to go. Apart from taking responsibilities off your plate, a reputable SEO company from San Diego will offer a Starter package at $500, use extensive knowledge for your San Diego local SEO needs, provide month to month contracts, create a custom approach for every client, provide in-house services without outsourcing.

How Long Does It Take for SEO to Deliver Results?
Bear in mind that SEO is an ongoing process that takes time to provide results. Therefore, it requires continual maintenance and attention to detail in order to give sustainable results. We at OrganicSoft use white hat SEO techniques that allow you to see the results during the 3 to 5-month time frame.
---

Can Your Agency Perform an SEO Audit on My Website?
Yes, we can! We offer a free website analysis to check how your site performs compared to your competitors and come up with efficient strategies to improve your online ranking. Our evaluation includes multipoint checkers such as meta titles, meta descriptions, link metrics, penalty check, local SEO citations, traffic value, domain authority, scheme implementation, keyword research, alt tag optimization, content audit, and technical SEO.
About Our City
San Diego – a city with the most beautiful beaches, excellent weather, and the place where you can meet the friendliest folks nationwide. Its exciting historical background and bridges with presidential value will leave a long-lasting impression on you. At the same time, Star Wars, Marvel, and DC fans have an incredible opportunity to enjoy the greatest comic convention in the county, known as Comic-Con. In addition to rich marine activities, nightlife, and superheroes, San Diego is a place with various business opportunities for different careers. San Diego is home to over 85,000 businesses, including some of the most notable companies in the world – Sony, Pulse Electronics, Cubic Corporation, and more. According to the 2010 census, the city of San Diego had a population of 1,307,402 in 107 ZIP codes.