#1 Trusted San Diego PPC Agency
Professional San Diego PPC Management
PPC services open the door to acquiring qualified leads, conversions, and bringing new clients to your business. But how do you start a successful AdWords campaign? By hiring a professional San Diego PPC agency. Are you ready to take your digital journey to new heights?
Once upon a time, there was a website that couldn't receive enough organic traffic. The owners were desperate because the lack of traffic and quality leads affected their business. But it wasn't their fault. It takes time for sites to start receiving traffic organically.
But the website owners didn't want to leave things to chance but called professionals from
OrganicSoft
to speed things up. Our
PPC marketing agency
created custom-tailored AdWords campaigns on paid platforms, including
Google Search Ads, Remarketing Ads
and
Google Shopping Ads
.
We did an outstanding job boosting the client's website visibility. The powerful combination of well-thought-out SEO strategies and pay-per-click campaigns delivers long-term results for your digital business, especially in these unsettling times. If the story about a desperate website didn't convince you to embrace paid media marketing, keep reading – we're about to reveal the killer benefits of PPC services and why they are an essential part of any SEO strategy.
Benefits of Hiring San Diego PPC Company
Although PPC management may seem like a piece of cake, the lack of expertise in the advertising field may cost you time and money. Leave things to a certified
San Diego PPC agency
and focus on your growing business entirely. Besides setting a fruitful PPC campaign to help you identify your business goals, raise brand awareness, increase website traffic, and capture more clients, a leading PPC advertising company ensures:
Brand visibility: With the right PPC ally by your side, you can build brand visibility quickly and make sure the Internet community recognizes your products or services.
Right targeting: Thanks to advanced tools and AI, our San Diego pay per click company allows targeting specific groups based on their previous online behavior, age, gender, location, and similar demographic aspects.
Valuable insights: Our PPC management company keeps track of view impressions, clicks, conversions, and other campaign-related metrics to identify its strengths and weaknesses. With a potent tool such as Google Analytics, we can manage and use data to improve PPC performance and reach our shared goal more quickly and efficiently.
Competitive prices: The most prominent PPC benefit lies in the ability to determine how much money you're willing to spend. Besides, you can always change the maximum dialiy or monthly budget you've defined and set new limits. Also, you pay only when someone clicks your ad.
Compete despite low rankings: You can benefit from PPC even if your organic search engine rankings aren't high. It makes it an excellent choice for startups and new local businesses.
What is the Secret of a Successful San Diego PPC Agency?
HOW WE WORK? STEP BY STEP
Observe pay-per-click as magic dust that fosters long-term company growth and higher ROI. It has recently become one of the most commonly used marketing approaches for increasing website traffic, conversion rate, and brand visibility.

How does PPC magic dust work?
Highly experienced PPC agency wizards use comprehensive spells in the form of keywords, killer content, responsive web design, and more to craft a unique scheme for your business and the goals you want to accomplish. How do our wizards cast PPC spells on Google search engine?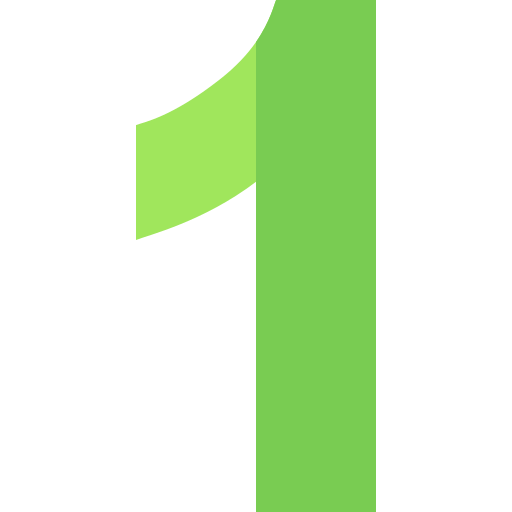 Keyword Research
Keyword research is equally important for developing SEO and for creating strategic PPC moves. Our pay per click agency uses the most advanced AI tools to uncover the keywords that are engaging, have low competition but a decent search on a monthly basis.
---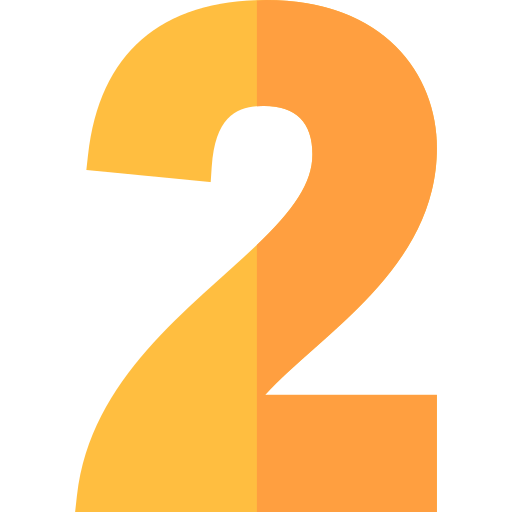 Competition Analysis
Competition analysis is the next step toward our successful digital journey. Rely on our San Diego PPC company to analyze competitor keywords, ad copies, landing pages, call-to-action triggers, and ad graphics. With the help of next-gen in-house tools, we can perform, scale, and automate in-depth competition analysis with a high level of efficiency.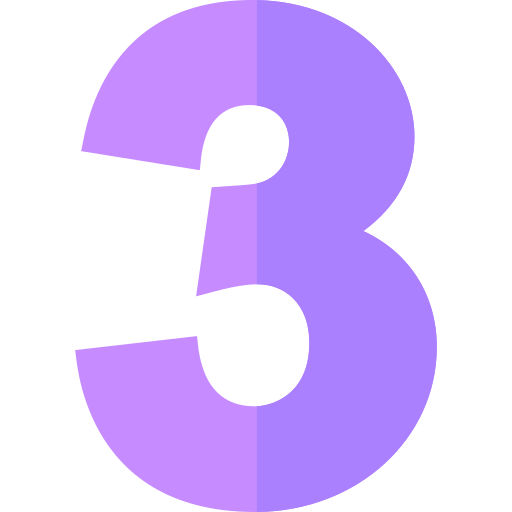 Landing Page Creation
The most creative and the most magical part of the PPC phase includes landing page creation. We create landing pages to fulfill both the visitors' and search engine bots' expectations and standards. Our team of content writers and editors work together to deliver astonishing content while our web designers ensure the page is enriched with captivating call-to-action buttons, vivid graphics and videos, and super-exciting articles.
---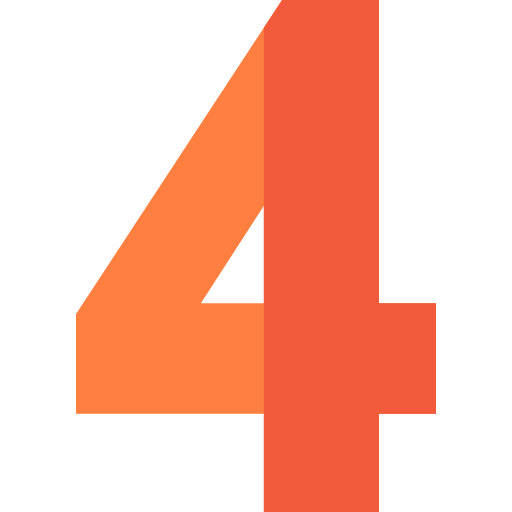 Ad Creation
OrganicSoft copywriters join their forces to craft the best Google Ads that stand out from the competition, ensuring they have high click-through-rate and clicks.
Setting Up PPC Campaign
Our long-standing experience in creating bombastic PPC campaigns for clients in different niches allows us to set up a unique and convenient pay-per-click strategy in no time. Our Google-certified marketers use chosen keywords, ads, and demographic data to set a campaign according to your budget, target audience, and business goals.
---
Measuring & Reporting
Once the campaign goes live, we track impressions, clicks, click-through-rate, conversions, and cost-per-conversion on a daily basis.
Tuning & Refinement
We are open to cooperation with a client and listening to their demands and suggestions. Therefore, we will be happy to make further keyword and ad modifications to lower the cost-per-click, increase conversion rate, drive more traffic to the website, and capture more leads.
Your business can benefit from an array of PPC advertising services that help you establish a digital presence and promote your products and services in front of the target audience. We can help you choose the most appropriate PPC services according to the goals you want to accomplish and set up a killer paid marketing campaign to take your website to new heights.
---

GOOGLE SEARCH ADS
Google Search Ads appear above the organic search ranking. They are steppingstone of every successful pay-per-click campaign. Such campaigns can help you capture quality leads, enhance your short sale cycles, and reach potential clients more efficiently.
GOOGLE DISPLAY ADS
Rely on our pay per click advertising agency to implement the best display ads. Display ads will appear on different websites in the form of a banner, targeting the users who have already visited pages associated with your industry. In addition, we ensure display ads contain compelling graphics and captivating text to encourage the visitor to take action.
REMARKETING ADS
If you want to attract more high-quality leads and remind the users to complete their purchase, remarketing ads are the way to go. Our San Diego AdWords agency relies on the users' Internet behavior to create topflight remarketing ads whose charm visitors won't be able to resist.
---

GOOGLE SHOPPING ADS
Are you an e-commerce startup that seeks growth and a prosperous future in the digital market? Our San Diego pay per click agency is more than happy to create Google Shopping Ads that appear right above or beside Google Sponsored results. This PPC approach fosters lead generation and conversion rate while enhancing your online shop's visibility.

LOCAL SERVICES ADS
Promote your locally-owned business in front of the right audience and improve its visibility on local search results with highly efficient local services ads. Count on our paid search agency to advertise your service oriented business like plumbing or HVAC company, or any brick-and-mortar store that needs a dose of PPC magic to capture customers and increase ROI.

CALL-ONLY CAMPAIGNS
Call-Only campaigns are tailored for smart phones and they encourage your customers to call you by clicking your ad. We can ensure your ads appear only when your office takes calls so that you don't miss an opportunity to connect with potential customers or clients. Call-only campaigns are proven to be most efficient lately – how about we try them together for your business?
Why Choose OrganicSoft San Diego PPC Agency?
Reliability and professionalism are the main reasons why San Diego citizens choose our PPC agency over competitors. But they also appreciate the fact that we have been in business for over a decade, during which we became an official Google Ads partner. You can have peace of mind knowing that our dedicated team is continually improving PPC campaigns, making them more efficient and compelling. Call us at (858) 800 2526 to talk with a Google-certified Ad consultant to learn more about PPC advertising strategies for your specific business goals.

TALK TO SAN DIEGO PPC AGENCY
---

What is PPC Service?
PPC, also known as pay-per-click, refers to an online advertising campaign you pay only when someone clicks the displayed ad. PPC advertising is an excellent way to promote your products or services around the web, placing different types of ads to target the right audience based on their gender, age, location, and specific interests.

How Does PPC Advertising Work?
Google Ads is one of the most popular paid advertising platforms, and it uses a specific ranking method for placing ads on SERP. Once a user searches for something on Google search engine, Google does the following:
Launches ad auction, which collects all relevant ads and quality scores.
The auction assigns Ad rank based on the ad's bid, quality, and impact.
Google displays the ads from those with the highest Ad rank to those with the lowest.
---

Who Should Consider PPC Advertising?
Any business, regardless of its size and type, can benefit from well-thought-out PPC services. Restaurants, HVAC companies, insurance agencies, dentists, manufacturers, e-commerce stores, brick-and-mortar stores, and similar businesses can and should consider PPC advertising to improve their company's performance and brand visibility.

How Much is an Average PPC Campaign?
The average price of a pay-per-click campaign depends on your company's size, industry type, and overall PPC strategy. The price is composed of the ad spend and management services provided by a PPC agency.
---

How is Pay-Per-Click Price Determined?
The average PPC cost depends on many factors, including the bid, targeting, and ad quality. For example, if you are bidding on a highly competitive keyword with a higher cost-per-click, expect to spend more on the overall PPC advertising campaign.

Do Users Click on PPC Ads?
Yes, yes, and YES! People do click on Internet ads, and when they do, they are more likely to buy your product or service.
---

Can I Create and Manage PPC Ads By Myself?
You can manage PPC campaigns by yourself, but it's not recommendable. Instead, business owners should focus on their job and hire a trusted PPC agency to create campaigns for them. People who are not in the digital marketing field may find PPC management time-consuming and overwhelming, which might affect their core business performance.

When Do the Campaign Results Come?
The campaign results cannot be predicted, but the truth is that they come much faster than those delivered by alternative advertising methods.
---

PPC vs. SEO – What is the Difference?
PPC and SEO are based on different approaches, where PPC includes a paid method, while SEO supports organic traffic without paid advertising. The three critical differences between these two strategies include the following:
Paid ads appear above the organic search results
You don't pay for organic SEO traffic, while PPC comes with cost per each click
PPC doesn't impact organic Google rankings.