eBay SEO: How to Optimize your Store and Boost Ranking
SEO (search engine optimization) is the process of getting your products or webpages to rank as high as possible in the search engines. With so many contesters on eBay, how to make your listings and stores stand out from the mass? The answer is eBay SEO.
The placement of your items in search results directly corresponds to how many users see your eBay store and products. More views and visits bring more sales.
It means that to succeed in this market, it's essential to use the
right SEO strategies
and get the listings to the top of the search engine. There are several factors; however, that consistently improve listings in search engine optimization performance and ranking. It's crucial to spend time researching, planning, and assessing all the critical SEO aspects to improve the quality of your eBay listings.
Why is eBay SEO Important?
eBay is one of the oldest and largest online marketplaces, globally. With more than 25 million sellers and well over 150 million users, it's only rivaled by the other eCommerce Goliaths such as Amazon, Alibaba, or Etsy.
As they gain more and more influence and consumer reach, the competition between sellers increases simultaneously too. So, selling through this platform can be very profitable but also highly contested - getting harder every year. Between your own marketing efforts and the Google SEO and SEM, sellers also need to optimize their presence with SEO for eBay.
The current search engine is Cassini
that incorporates a lot of different aspects into its search algorithm. However, SEO is a reliable way to boost your eBay traffic and revenue without heavy initial investments.
Useful eBay SEO Tips
Like with bricks and mortar shops, to get a sale, you need people to visit your commerce. In the eBay universe, a significant factor in attracting traffic will be how effective your SEO is. Therefore, the following 8 tips will improve your store SEO instantly.
Use keywords: Think about what words people are likely to use in a search engine when looking for your products. Once you have 3 to 5 of these keywords, use them in the listing item and title description.
Add unique identifiers: You need to include unique identifiers such as Manufacturer's Part Number, International Standard Book Numbers (ISBNs), and Universal Product Codes (UPCs) in the listings. Unique identifiers are utilized by eBay to connect buyers to the products they're searching for and to provide the information they need to buy;
Use titles: Your listing title is an X-factor in organic search. Include the most searchable keywords or keyword phrases in a listing title. Remember, users, don't search for words such as "outstanding" or "fantastic."
Write compelling content: Describe your item accurately. The most important keywords should make up 5% to 7% of the description. Search engines read a certain amount of text by page, so including more and irrelevant description isn't recommended;
Don't use keyword stuffing: Use keywords as naturally as possible and avoid overusing. Keep in mind that keyword stuffing is both irritating to buyers and a violation of eBay policy;
Skip hidden text: Don't add invisible copy - search engines won't read it;
Include links: Add links in the description to other products, product videos, and your store. The link words must be relevant to their destination;
Apply image alt tags: If you write HTML for listings, always add alt tags, which are keywords that accompany and describe images. It's also a great chance to optimize keywords when they're relevant to the image.
How to Optimize eBay Listings
Creating a listing is a first step in getting your item in front of buyers. Depending on your needs, there're 4 most important steps to help make sure your listing ends in a sale.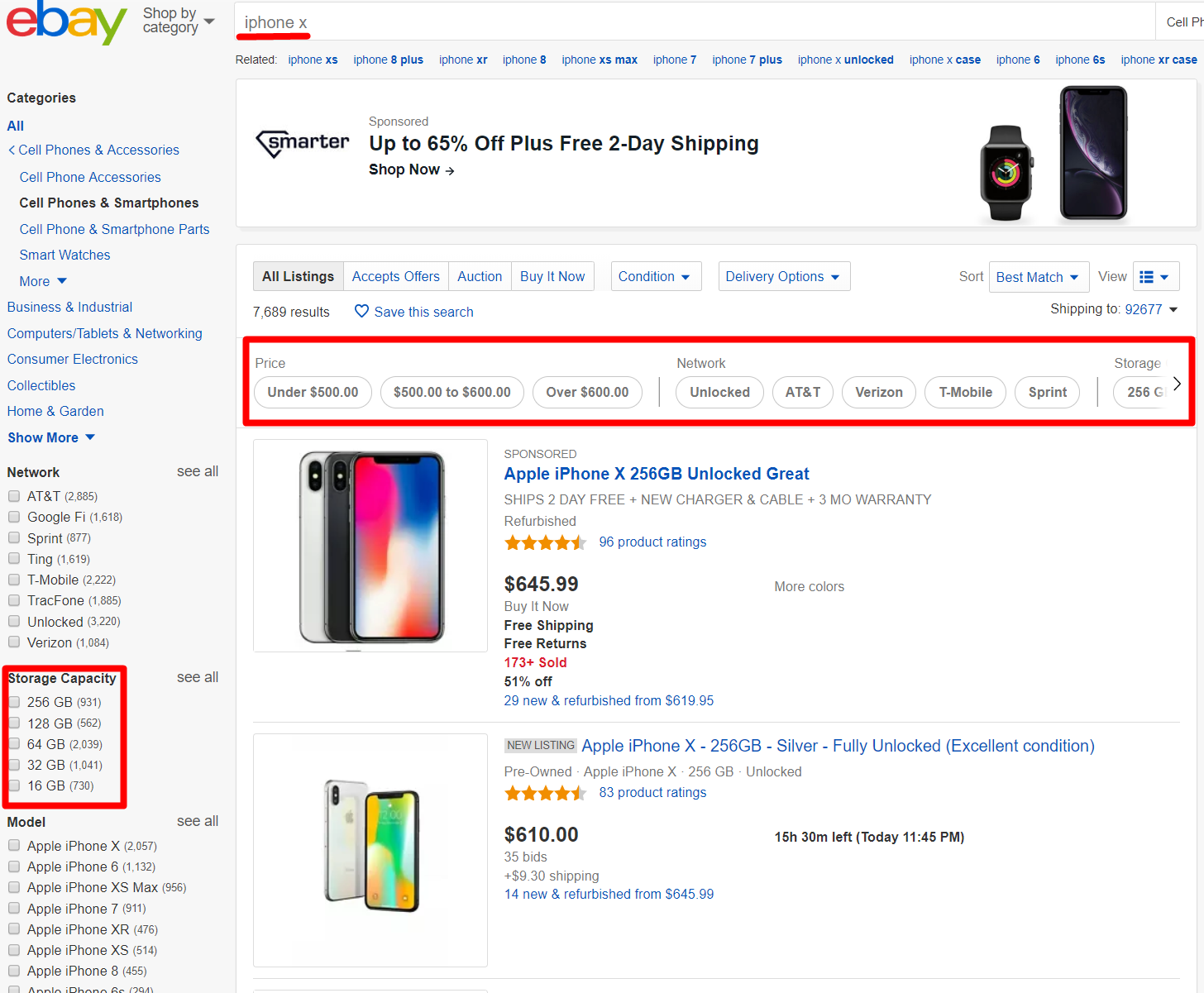 1. Optimize Titles with Relevant Keywords
Titles with relevant information that highlight what you're selling will be clicked on more, which will lead to more visits to the products. And that's the place where web conversion rate jumps in.. The conversion rate is the figure of sales divided by the number of visitors to the listing.
For example, you have 3 sales from 100 visits – that's a 3% conversion rate (3/100). If 5 people buy, your conversion rate is 5%, which means that more people find your listing relevant to what they're searching for. The higher your conversion rate, the better the indication it is for the eBay algorithm that you're a good seller, and you'll rank higher in search results.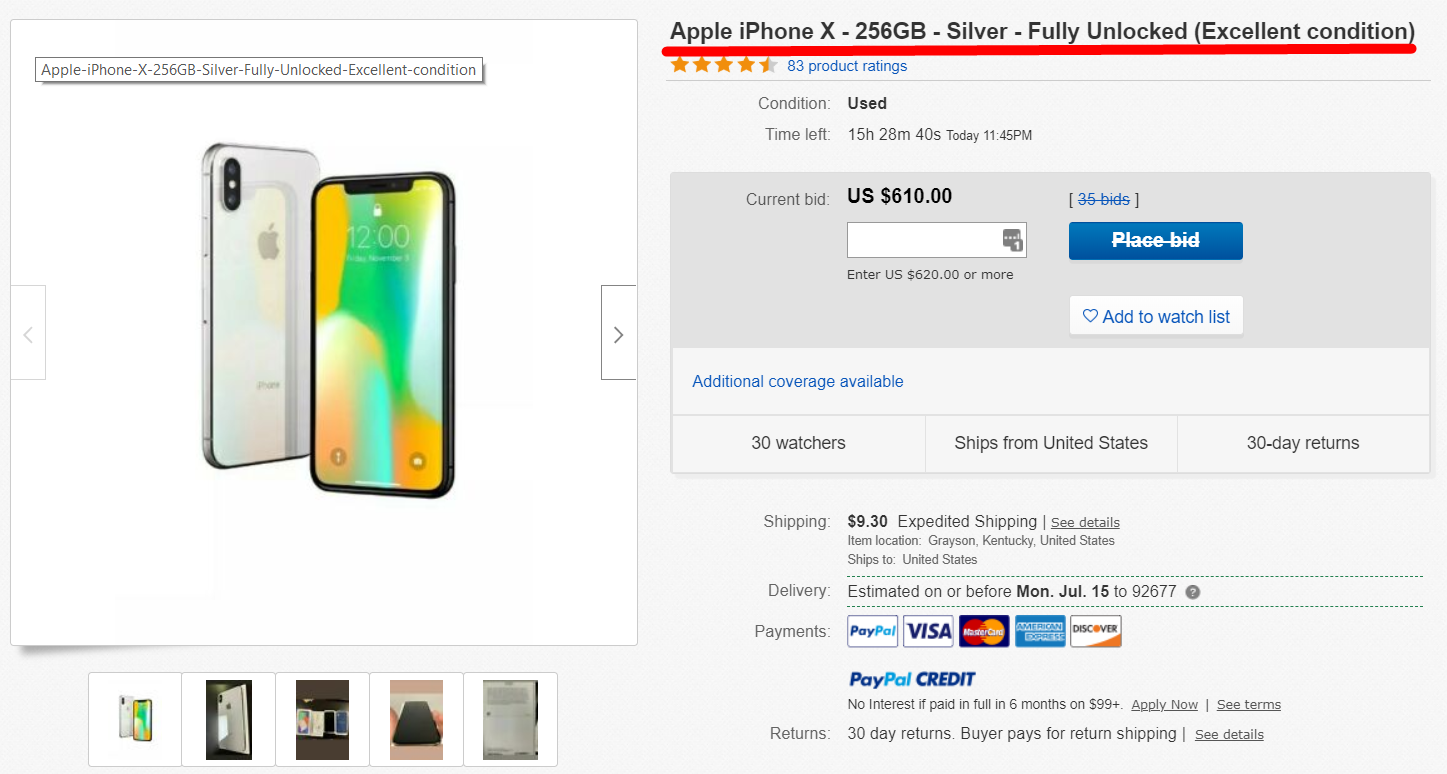 2. Insert Item Specs
Item specs are the filters buyers use on the left side menu. Buyers don't have the time to go over 100's listings. Shoppers are looking to narrow the search as much as possible. If you don't enter item specifics, then you'll disappear from search results after the buyer filters them.
3. How to Use Valuable Keywords
eBay SEO is a proper using of relevant keywords throughout the content, which will bring more traffic. It turns to more costumers which means a higher conversion rate. There are numerous options to insert keywords that will boost your ranking, such as.
Use "about me" page: It's an enhanced chance to display more information about your business and convey trust. The more people know about your store, the more likely they trust you as a seller. It's also a great chance to highlight some of your best items and link to them;
Listing description: It's a crucial factor to convince visitors to buy. Therefore, include at least 200 words of visible copy in the listing description, with the relevant keyword phrases mentioned at the begging and end. Also, use other content best practices, like the frequent use of keywords where relevant and formatting;
Store name: Include relevant keywords in a store name. The keywords must be descriptive and accurately reflect what you're selling and for which keywords you want to be found. The store name defines the store's URL, so it's crucial to choose a descriptive name. It'll help Web search engines find your store when the buyers search for the product you offer;
Images: Images should always have a descriptive title and Alt Text. It's a word or phrase that can be inserted as an attribute to tell viewers the content or nature of an image. Search engines read Alt Text and define whether it's relevant to the search phrase. If it's relevant, it'll appear in search results. If it's empty, then the search engine rejects it. If you leave it blank, you lose a valuable momentum to get found by search engines.
4. Standards
eBay provides benefits for excellent sellers. For a long time, this marketplace has a badge for "power sellers," and platform introduced a higher level known as "top rated seller" a few years ago. Then they bring the "top rated plus," which demands a higher level of requirements.
This's how this company defines top-rated sellers. Top Rated Sellers are those who systematically deliver excellent customer service. To be a Top-Rated Seller, you must meet certain sales and tracking requirements, along with performance standards. This online auction service wants sellers to provide marvelous customer experience since they want to be marked as a trusted market and attract more shoppers. Plus, its search engine considers indicators for best performance. To upgrade eBay optimization, you should implement the following things:
Free shipping;
Good return policy;
Fast response time;
Discounts;
Competitive pricing;
1-day handling time (maximum);
Use high-quality images for the listing description.
eBay Title Builder
The eBay title builder (https://title-builder.com/) helps Internet sellers to find the best keywords for their item titles. Simple your item name or details and you'll find the most popular and relevant keywords which are being searched by your costumers.
The title builder will show the keyword ideas and help to create the best titles in almost any language, so you'll get more sales through international markets. It will show you each keyword competition level and inform if other online sellers are using it. Title builder will improve your affiliate marketing campaign, your SEO progress, and your sales.
What is the Best eBay Keyword Tool?
While you can get myriad of SEO and keyword through eBay's search bar, consider using third-party tools that offer more in-depth insights into keyword search volume and competition. That data helps you to identify the best keywords, and ensure you're using terms that shoppers search for.
Here're the top 3 keyword tools that can boost your SEO strategy.
Keyword Tool: It's an app designed specifically for surfacing terms relevant to your items. It 'drags' the data from real search queries that visitors enter when using the mobile app or website;
Keywords Everywhere: It's a free browser extension for Chrome and Firefox that shows metrics such as competition, search volume, and CPC (cost per click) whenever you search for keywords on engines;
Terapeak: It's a comprehensive keyword tool for advanced sellers. It allows everything from analyzing marketing trends to surfacing top eBay keywords. It analyzes millions of transactions to deliver numbers, including average prices, average shipping costs, and sales totals.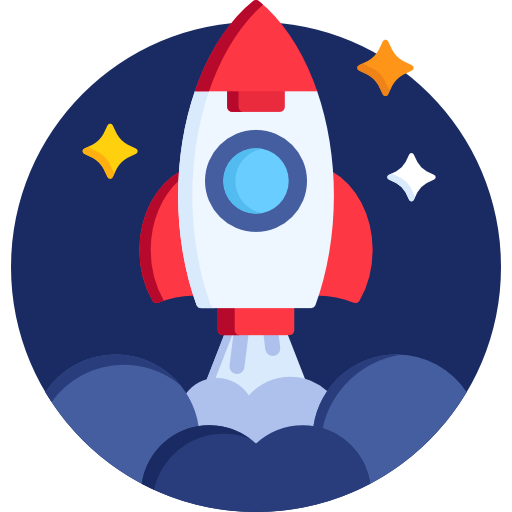 Organic Soft – Ready to Boost Your eBay SEO
Organic Soft is located in sunny San Diego, CA. It was started in 2006 to provide a quality and affordable SEO services for SMBs. As a leading San Diego SEO company, we incorporate best SEO strategies that help your website rank higher in eBay search results. From on-page optimization and technical surveys to creative content writing and link building, our company offers SEO services, customized to your specific demands and budget. If you have any additional questions, call us at (858) 800-2526 or fill out the form.