Restaurant Marketing Ideas to Drive More Reservations
WEBSITE DESIGN
We design fast and mobile-friendly websites. Attract more clients and stand out from the competition.
SEARCH ENGINE OPTIMIZATION
Using best practice, experience, AI tools, we know the fastest way to deliver measurable results.
LOCAL SEO
Find new clients within the local community, show up in Google Maps for relevant restaurant and bar keywords and phrases.
GOOGLE ADWORDS
We are a certified Google AdWords partner since 2007. Reserve fist sport on SERP with the most engaging restaurant ads.
CONTENT MARKETING
We create the most compelling content - blog posts, landing pages, press releases, infographics and web images.
22 Creative Restaurant Marketing Ideas That Will Drive More Customers
Days when you only had to be a good chef or a smooth talker to run a restaurant are the distant past. Today, if you manage or own a restaurant, you must possess several skills. And one of these skills is restaurant marketing. Here are the 22 best restaurant marketing strategies and ideas in one place.
1. SEO
Getting your restaurant on search engines is one of the most effective ways to market your restaurant
. It'll ensure folks can find your place when they're trying to decide where to eat. While it isn't easy to reach the #1 page of Google for high-volume searches, you can utilize local
SEO
and their Google Business listing to improve the chances of being found on Google Maps. SEO stands for Search Engine Optimization and it's the first thing you should cover as soon as you develop a restaurant website. A good ranking on Google and Bing for restaurant and food-related keywords will give 24/7 promotion and exposure to thousands of searchers online.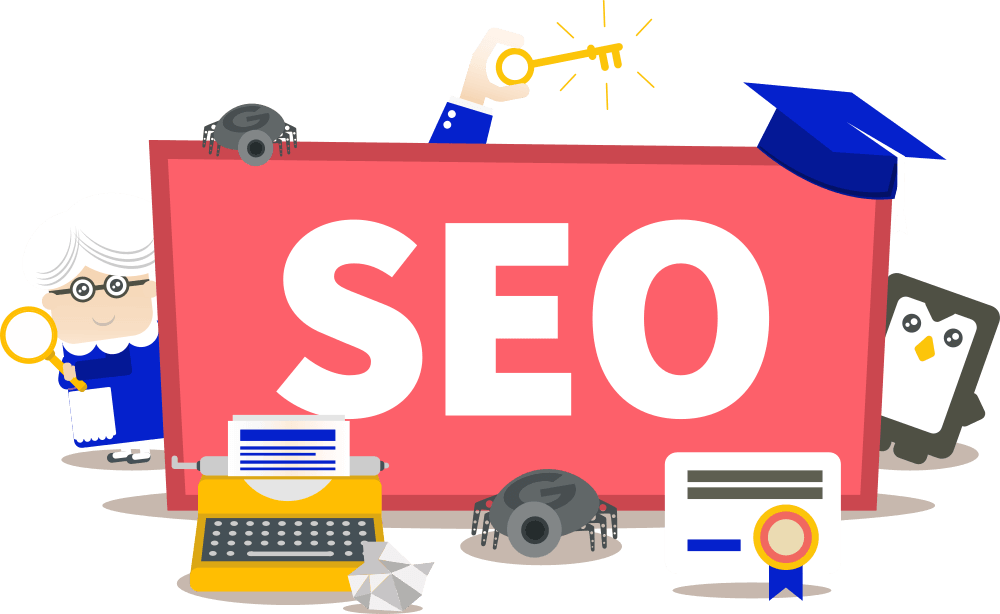 2. User-friendly website
Having a best in class restaurant
web design
lets you begin the dining experience before the diner even walks into your place. You can use your site to show customers the atmosphere, as well as your menu items and drinks.
You'll want to ensure that your website is compatible with mobile devices too
. If someone is hungry, the chances that they take the time to pull out their computer are not high. And they're likely already on the go and will take a smartphone to find a restaurant quickly.
3. Relevant content
There are several resources to help you develop your business content. From third-party sources and restaurant marketing companies, there are many ways to produce content that can hit your target audience and keep them interested in your restaurant. Engage people with new menu items, specials, promotions, and news via social media, email, and so on. Content is pivotal to creating a consistent brand — helping diners get to know you and underlining what to expect during their dining experience. It's another useful technique for adding local influence to your brand.
4. Unique photos
The famous food brands know what they're doing –
a picture of a tasty dish is registered by the brain quicker than any words can and triggers all of the pleasure centers in the brain
. Just copy that. You probably have some delicious looking dishes on the menu. Photograph them, put them on the website, and the users will likely make their decision to dine with you. Also, you can hire a local food photographer to come each month and capture some awesome shots of your food, or you can try it yourself. Share them with your social media followers, post them to your Google Business Account
GMB
, and watch your community talk about coming in to check out your restaurant.
5. Functional online menu
People like to do research online before ordering from or visiting the restaurant. Don't make folks scramble to find your menu – publish a high-quality, easy to read menu that is accurate and up to date. If you don't have an attractive menu and available for customers, most of your other restaurant promotions will be much less efficient. People need to have access to an online menu; otherwise, they'll go elsewhere.
6. Google My Business and reviews
Google My Business is a free Google business listing that enables restaurateurs to mark their business on Google maps, allow your photos to be tagged via GPS data, and, most significantly, it's what enables customers to use
Google reviews
. GMB shows customers when you're open, your address, contact information and photos.
The first thing anyone does when hearing about a new place to have lunch is to tap on Google and look at the reviews
. So, ensure your business is on it. It'll also help improve your Google search rankings – where your restaurant shows up in the list of a Google search.
7. Local search sites
If you want to elevate your restaurant rank in local search results and get exposure on the sites people use most frequently, then you should claim listing on the major local search networks. It applies to every restaurant type, from fast food to fine dining and from local cafes to nationwide chains. The following are the local search sites you should have a presence on –
Yelp
,
Zomato
,
Tripadvisor
,
OpenTable
, and
Allmenus
. For example,
Yelp
is one of the 'go-to' places on the Internet for consumers to find a quality restaurant review.
If you're wanting to tap into the word-of-mouth advertising world, then Yelp is the ideal place to start
.
8. Get listed on food apps
Several food apps such as
Foursquare
,
ChefsFeed
, and
Grunhub
have sprung over the years thanks to popular demand by consumers. No longer do people have to go through directories or surf the web for long minutes to find a place to eat. All they have do is install a food application that points them to the nearest restaurant. Take advantage of mobile technology by partnering with food apps to be sure that your place is listed. Getting listed on these apps ensures that your place is listed. Getting listed on these food applications assures that you don't lose potential clients.
9. Write a blog
Starting your own blog
is an excellent way to build community and engage with your patrons. Blogging offers the chance to experiment with your restaurant's personality and voice.
Share your success/struggles, funny stories, recipes, and anything else you think might interest your audience
.
RANK IN GOOGLE TOP 10 FOR $500 MONTHLY
SOUNDS GOOD?
perfect for new, local and small businesses, includes technical seo, on-site optimization, local SEO and copywriting
10. Facebook
Facebook has the largest and most diverse audience of any platform on the market
. Aside from its huge audience base,
FB marketing
also offers you the most options for interaction. Guests can leave a review on your page, check-in that they were at your location via their smartphone, visit your site or view your menu, upload photos to your page, tag you in those images, and contact you by messenger.
11. Instagram
Facebook may be the strongest player in the game, but as a restaurant, it'll be a big mistake to overlook the power of
Instagram marketing
. The platform is
completely photo-based
, and food photos are consistently ranked as one of the highest trends on Instagram? Plus, they're also responsible for the omnipresent trend of people photographing their food – and now you can use it to your advantage.
12. YouTube
YT should definitely be part of every social media plan for restaurants
. It's a great platform not only to reach out to your target audience and market the restaurant but to create a sense of domain knowledge, too. All you got do is share some beautiful recipes that would intricate taste alarms of your potential guests. Several successful restaurateurs, including Laura Vitale, Jamie Oliver, Gordon Ramsey, and Alton Brown, are using
YouTube marketing
.
13. Pinterest
Pinterest lets you pin photos of your food that you can link to your social media platforms or your website.
Pins are constantly being pinned and repinned, which creates an endless marketing cycle for your place
. If you pin your top-notch food photos or recipes, they'll most definitely get repinned. Be sure that your brand and name is attached to your pins. That way, when users discover them, they know exactly where to go to enjoy your recipes.

14. Restaurant email marketing
Email marketing
is a crucial promo tactic that all businesses, even restaurants, should be leveraging. First, you need to build your email list. Consider a pop-up on your site or a landing page to acquire customers' emails. You can also collect them in your restaurant, but bear in mind that you'll have to add them to your email list later manually. Once you build up your list, you can begin crafting email campaigns along with automated emails.
15. User-generated content
There are two ways to use user-generated content. The first is to reshare content posted by your visitors. Many costumers take great pictures while eating at your restaurant, and by sharing them, you have a free source of great quality content. You can do this on your main page feed, even though it's also commonly done through Instagram's stories.
16. Partner with influencers
It's time to tap into the foodie market and get influencers to post photos of your food. Influencers are the people who already have a big army of followers that typically listen to their suggestions and advice. Invite them to visit your restaurant and ask them to post photos or their thoughts about your food for their followers to see. A food influencer on your side will give you the upper hand on your competition.
17. Google AdWords
Restaurants are the most searched industry by people online: 92% search on their smartphones, 81% search on their desktop. When they decide where to dine, this restaurant marketing idea helps your restaurant shows up. How? Set up a Google AdWords campaign. For example, if you're a restaurant in Aspen, set up an AdWords campaign, so when users search "restaurants in Aspen," – they get your business name and a link to your website. AdWords is great opportunity for restaurant owners to check ROI and ads impact on new customers. Don't forget to work only with companies that are official
Google AdWords partner
.
18. Host an event
Events are an excellent magnet for restaurants. From birthday parties live music nights to unique neighborhood experiences, they're an effective way to drive new and familiar customers. Events are also a good way to add a local feel to a restaurant chain. They'll give people a good reason to try you, remember you, and keep coming back.
19. Power of coupons
Discounting is an excellent motivator for customers and potential customers to try your restaurant. The top coupons offer a value of about 25%. You may also consider no strings offers that don't rely on percentages. Examples include value-added benefits such as free WiFi, free parking, complimentary item (appetizer, dessert, etc.) promo products, etc. Provide a loyalty program, where the more they buy, they can earn a complimentary meal, item, and more.
20. Use windows space
Many restaurants are in high foot traffic areas. Making your business exterior as attractive as possible can bring in customers. There are many things you can do to ensure this is the case. Make sure to have a clear sign, for starters. You could also consider making it visible what type of cuisine your restaurant sells, for instance, by posting photos of food in the window. Including special offers can also help get diners through the door.
21. Join the local chamber of commerce
Joining your local chamber of commerce provides you valuable access to the local community and the opportunity to host parties and events for members. You'll also receive a link on its website, which helps with search engine rankings.
22. Use local media
Despite the colossal changes in technology in recent years, it's likely that your local newspaper and radio stations still have the power. Therefore, this's one of those restaurant marketing ideas and trends that are essential to keep you relevant in the community. Publish a few restaurant ads with attractive offers, give vouchers to the radio station as prizes, or invite somebody to review your restaurant. All of these are efficient and inexpensive ways to get respected local institutions to market your establishment to your community. More awareness means more customers.
OrganicSoft - Restaurant Marketing Agency with Strong Results
Besides preparing delicious, innovative, and delicious food, the one thing that separates your place from the crowd, is a restaurant marketing. OrganicSoft is a restaurant digital marketing company that specializes in SEO, digital marketing, web design, and paid media campaigns for fine dining establishments all over the world. We help restaurants boost their revenue by obtaining organic growth and brand recognition. Our team of marketing experts provides family-owned and restaurant groups with a wide assortment of advertising services to maximize revenue and skyrocket customer loyalty. Call (858) 800-2526 and let award-winning SEO agency to work on your marketing campaign.