Stellar Organic SEO San Diego
Try Our Organic SEO Services to See Your Business Grow
Your site is not ranking on Google search results despite investing substantial amounts of money and time in its building? In that case, you need a boost in terms of organic SEO services, which will help you get to the first page and maintain your place there. A savvy team from OrganicSoft San Diego uses state-of-the-art resources, up-to-date methods, science-based strategies, and best-of-breed AI tools to provide the best ranking on Google to San Diego small and mid-sized businesses.
Don't feel like you're below your competitors but hire an organic SEO consultant to help you accomplish your business goals without breaking the bank. We offer budget-friendly SEO packages to empower small companies and encourage them to take their online presence seriously.
We are More Than Organic SEO Company; We are O.R.G.A.N.I.K. SEO Company
OrganicSoft is a leading
organic SEO agency in San Diego
, California. Our passion for search engine optimization and online marketing allows us to craft unique strategies based on your company's needs, goals, and budget. Our organic SEO services consist of in-depth keyword research, technical SEO, local SEO, and content writing. Our O.R.G.A.N.I.K methods are truly organic, meaning that our strategies include
ad-free approaches
only. Are you eager to learn more about our O.R.G.A.N.I.K. phases?
Optimize
Our organic SEO strategy starts with full optimization of your site's critical parts – user experience (UX), technical SEO, speed, and its overall performance. By applying the best organic search engine optimization services, we ensure your website becomes more user-friendly.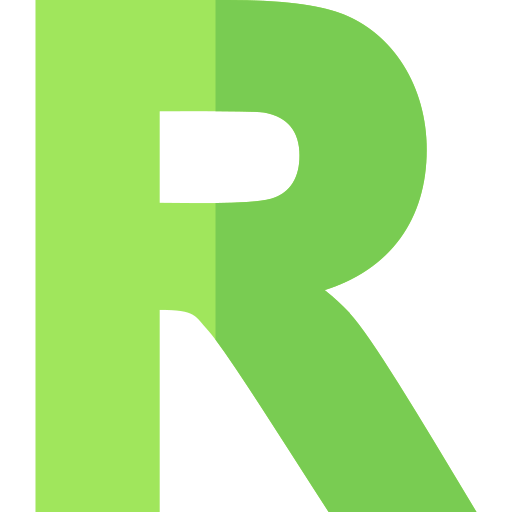 Research
We at OrganicSoft are SEO specialists with unmatched detective skills. Our unique talent allows us to do the most comprehensive research of your competitors and find all the hints we can later use to craft a distinctive SEO strategy to help you outrank them.
Growth
We are entirely focused on your business growth, and we never stop creating strategies to accomplish that goal. Our creative team of content writers will build well-optimized service pages to establish your online presence locally or nationwide. Guess what happens with users that visit them? They soon convert into buyers!
Analytics
We provide our clients with complete insights into their site's performance, month-to-month sales, traffic sources, calls and forms tracking, keyword ranking, and other analytics vital for their business.
Niche-Relevant
We excel in what is called the "pillars" of successful SEO strategy – keyword research. We use industry-related keywords to drive more traffic to your website and foster more fruitful lead generation and high-value sales.
Iconic
Our expert team creates iconic, engaging, educational, and evergreen content that sells. We can do it in the form of a blog post, landing page, or service page and, depending on your goals, craft a custom-tailored organic SEO strategy to boost your rankings and organic growth.
KPI Tracking
We keep track of the most vital SEO key performance indicators (KPI), such as organic reach, keyword rankings, lead generation, and other factors associated with your online business or eCommerce. An insight into this data allows us to identify strengths and weaknesses in our current strategy, and we can use it to improve your performance significantly.
Best-in-Class Organic SEO Service San Diego Can Offer
You can rely on our organic SEO experts to take your online presence to new heights. Once you dive into the world of our state-of-the-art organic SEO services, you can expect great results that foster your business growth in the long run. Our organic SEO agency will help you achieve the following:
More high-quality traffic
More qualified leads
Higher revenue
More brand awareness
Significant business growth
More trust and site authority
Fully organic approach, without black hat SEO techniques.
OrganicSoft has been a client-centered agency since its early beginnings. Therefore, we can create an ideal SEO strategy according to your unique needs and help you accomplish your business goals in no time. Call us at
(858) 800 2526
to start your organic SEO journey with confidence.
Organic SEO At-a-Glance: Important Things & Techniques to Know
Organic SEO is of vital importance for all those who seek a solid digital presence for their online business. By understanding the pillars of organic SEO strategies, you will feel more confident to invest in the best organic SEO services and start building your business seriously.
What is Organic SEO?
Organic SEO is a set of different online marketing strategies aimed at improving your rankings and enhancing your online visibility. These strategies include keyword research, link building, website optimization, etc.
How Can Organic SEO Help My Website?
Implementing organic SEO strategies is critical for achieving your business goals and attracting more clients. By applying the following organic SEO techniques, you will notice significant improvements in your business operations and consistent growth:
SEO keyword research: By conducting keyword research, you have an opportunity to target the right audience and ensure your website appears at the top of the search engine result page when users search for phrases associated with your business.
Content creation: Content plays a vital role in organic SEO as it allows you to become more visible on the SERPs. Both written and audiovisual content should be engaging and valuable to encourage visitors to stay on your website and explore your products or services. Write blogs, insert images, infographics, and videos to make your site educational and aesthetically pleasing.
User experience and page speed load optimization: By making sure your site is intuitive and easy to navigate, you are more likely to improve your rankings. Aside from focusing on your website design, ensure your page loads quickly to prevent people from leaving it immediately.
Internal linking: It is essential to include links that lead to other pages on your website to allow the bots to crawl and index your site efficiently.
Alt tags: By adding descriptions to your images in code, you let Google understand the images and how they are connected to the content.
What are Organic SEO Services?
Organic SEO services are those focused on optimizing your website for search engines. A professional organic SEO agency will craft a unique SEO campaign plan according to your business goals and budget, ensuring significant improvements in your business operations.
Local SEO vs. Organic SEO
The key difference between organic and local search is the geographical component the local SEO has. For instance, if a user searches for pizza delivery san diego, the search engine will recognize the local intent. On the other hand, a search without local intent will be identified as a typical organic search.
Who Should Rank in Organic Search?
Organic SEO is the way to go if you want your business to rank for certain keywords regardless of the location. Targeting a particular location will be pointless in this case because you will be at risk of losing potential customers.
Essential Organic SEO Techniques to Improve Your Organic Rankings
By implementing the 6 most efficient organic SEO tips, you can significantly improve your website rankings and win Google's first page in no time. These methods will help drive more quality traffic to your website, delivering long-term benefits to your online business practices.
Proper Content Optimization
In SEO,
content optimization
refers to enhancing every detail of your content to make it compelling, educational, original, and valuable. Since content is one of the pillars of organic SEO, it is quintessential to fully devote to its optimization. Your content optimization should be based on the following:
Inserting keywords correctly, without spamming or omitting their use
Ensuring a proper word count
Composing grammatically correct and readable texts
Including relevant meta tags (meta title and meta description).
Enhance User Experience on Your Website
User experience (UX)
is another crucial SEO factor that might have an impact on your rankings. If your website is difficult to navigate, slow to load or has an obsolete design, you shouldn't expect positive results on the SERPs. Such web pages tend to repel the user, resulting in a high bounce rate. To stop your visitors from leaving your site too quickly, it's essential to improve every aspect of your page, from design and navigation to load speed and general performance. Here are some general tips for improving user experience:
Make your content readable and easy to understand (use bullets, subheadings, white space, images, etc.)
Improve website speed
Ensure your page is visible on mobile devices (responsive web design).
Do a Comprehensive Keyword Research
Keyword research is the most fundamental aspect of organic SEO as it helps you identify the most searched phrases related to your business. That way, you can attract more audiences and target those who might be interested in your products or services. You can count on various keyword research tools to identify words and phrases suitable for your business and industry. Don't hesitate to use variations, as well as keywords with a higher search volume and low competition. Besides, it is recommended to use long-tail keywords whenever you can since they tend to convert better.
Page Speed Optimization
Page speed is another critical Google ranking factor for a reason. When Google notices that a lot of users leave a website right after they've entered it, it won't find it suitable for top rankings. Why? Because it does not provide the best results for users. Keep in mind that
53% of users will abandon your site if it doesn't load within three seconds
. To prevent it, ensure you implement the following methods:
Compress your images
Minimize redirects
Browser caching.
Internal Linking and Backlink Optimization
The correct internal linking structure allows Google to crawl and index the pages within your website. Therefore, it is recommended to link to other pages in your site content to ensure Google finds all the relevant pages quickly and efficiently. That way, you can expect better and more long-lasting results. Aside from relying on relevant content enriched with adequate internal links to improve your organic SEO practices, you can also try to get as many quality backlinks as you can. A backlink refers to any link to your webpage from an external site. The higher the website's authority you're getting the backlink from, you are more likely to boost your organic SEO rankings.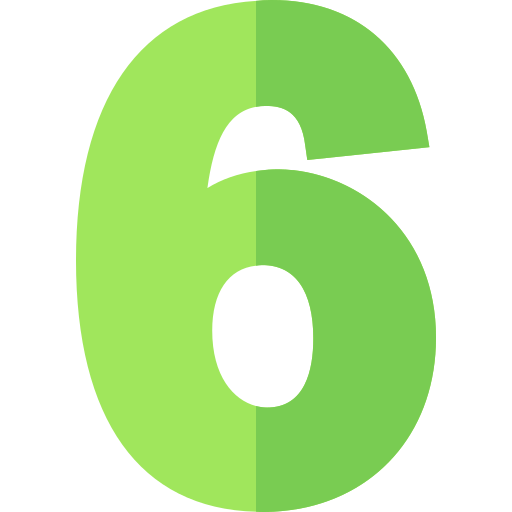 Measure Your Progress
By keeping track of your progress, you can get a clear picture of your strengths and weaknesses. Measuring can also help you see whether your latest SEO changes have made any difference to your rankings and whether you should keep them or not.
Organic SEO: Things to Remember
Organic search engine optimization is an ongoing process that helps you improve your website rankings on the SERPs.
If you are not sure what keywords to target, consider the questions and issues your audience might have and craft content to help them resolve any doubts regarding your business or industry.
Although you can make some SEO improvements by yourself, you will need professional help from an organic SEO expert at some point, especially when your business starts to grow.