build brand awareness, interact with clients and engage the community
Social Media Marketing
If you think that social media is just for kids and posting selfies, you are so wrong. Social networks changed the way we live, work and have fun. They changed the way we communicate. The same holds true for businesses. The quickest way to attract attention and get around the consumers is to hang out in the same places they do.
Social media marketing becomes an inevitable part of digital marketing. Without SMM campaigns it's impossible to build brand awareness, interact with clients and engage the community.
Social media give enormous potential and incredible opportunity to boost traffic to your website. This opportunity, however, can be easily missed. It's easy to post the image on Instagram or Facebook from time to time, but real product or service promotion is much more than that. Furthermore, not all media channels are equally effective for every business. What works for abrasive manufacturer won't work for a yoga retreat center. Your presence on social channels and interaction with followers should match business style. Posts need to have the same voice and tone. Even though all your competitors use social media marketing, there are many ways to be unique and grow fan base. Once you grow a community around your brand fans will become loyal customers.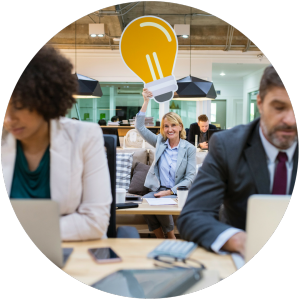 Creative and Ultra-Organized Social Media Marketing Strategy
To create a strategy for social media may seem an easy task to do, but without the help of experienced social media experts, you'll only lose precious time. Social advertising and social campaigns need strong social media strategy, and that is why OrganicSoft experts need to take over. Why OrganicSoft?
Because we'll meet and beat your expectations and here is how in 6 steps.
Our social media consultants examine competition and community activity. You should focus on and choose social media channels according to demographic data.

We'll segment your audience per age, location, gender, income, and education and treat each social channel as a separate system
The strategy needs to be in alignment with your business goals. Whether it is improved ROI, brand awareness, create a fan base, or increasing sales – we got you covered.
Graphic designers will create images and videos that "scream" Share Me. Eye-catchy visuals are vital for successful
Our team will create a social media content calendar and schedule posting when your community is most active and engaging
We'll measure hashtag performance, likes, retweets, reach, impressions, clicks, and engagement
Our SM specialists will analyze the best performing content on social channels and make improvements to polish social media strategy to the high professional standards.
Get in Touch
If you want to increase website traffic and exposure, build a relationship with the audience and develop brand awareness call OrganicSoft at
(858) 800 2526.
Working for years with clients in different industries, our social media marketing experts have experience and skills to grow your business and make you stand out from the competitors.