LSI Keywords Hands Down - Learn How to Bring Life to Your Blog
Don't you have a passport for LSI keywords land? Here's everything you have to know about latent semantic indexing keywords to boost your website or blog SEO!

Search engine optimization is often hard to understand. Basically, though, you often need particular keywords on your pages to increase your website traffic.
For digital marketers, LSI keywords bridge the gap between the way you're writing content now and the way you have to do so in the future.
But the old SEO techniques – such as stiffing meta tags or writing paragraphs of keyword-filled content – are no longer useful. That's why latent semantic indexing is fundamental for websites to adopt in 2020.
Above all, they help improve your content's credibility, minimize bounce rate, and finally boost time spent on your web pages.
What are LSI keywords?
They're phrases that are commonly found together within a single subject and are semantically associated with each other.
Here's a first LSI keywords example – If your article topic is "fashion." Typically, you would find multiple related keywords such as "designers," "models," "Donna Karan," and "clothing."
As you write organically about a specific topic that you have performed enough research for, a certain number of common keyword phrases will be found in that particular theme. These phrases are called latent semantic indexing keywords.
They're semantically connected to each other based on the subject (or the main keyword), and search engines expect to locate them in every article on that subject.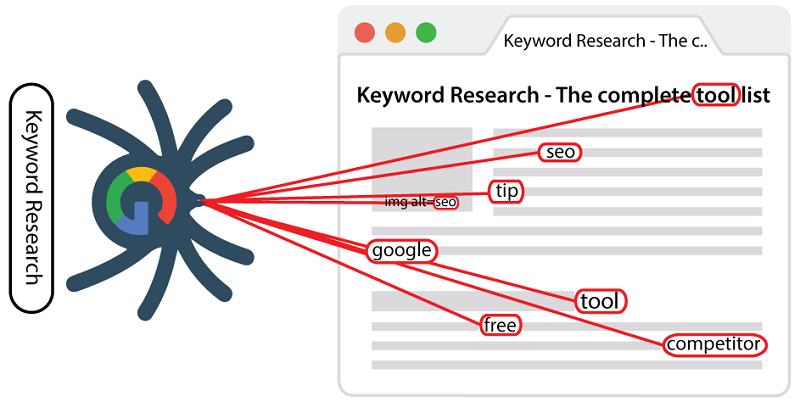 So, these keywords help search engines figure out the main topic of your blog. As another instance, say your blog topic is "detailing." If your article includes the words "interior, "professional," "cleaning," "car," "exterior," "waxing," then the search engines know that your article is about auto detailing.
Still, if your article uses words such as "Netflix," "movie," "Breaking Bad," "meth business," or "Jessie Pinkman," the search engines would know that the copy is about Netflix movie "El Camino." Therefore, having related keywords in your content is crucial to sending the right signals about your topic to the search engines.
What is LSI SEO?
LSI keywords SEO the system of optimizing the on-page content of a website for a particular search query by making sure that other naturally occurring words are found around that specific search question.
Utilizing these words in your content aids the search engines to understand the main topic of the webpage. It shows them that the article is relevant to the search query.
It also increases your chances to rank for other high-volume keywords that are semantically related to your search inquiry.
How to Find LSI Keywords?
There're four proven methods to find latent semantic indexing keywords:
Google's instant research;
Searches related to results;
Bold words in SERP results;
Keyword research tools.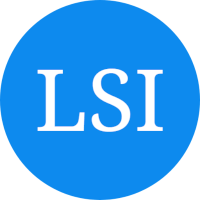 Google's instant research
You can determine latent semantic indexing keywords for your SEO campaign by typing your keyword into Google's search box and viewing the suggestions it returns for you. Be sure you turn on the Big G instant search results feature.
Searches related to results
Type your keyword in the engine's search box and scroll down to the bottom of the results page. There you'll find eight additional Google suggestions you can add to your keyword inventory. Remember that some of them might not be the right fit for your blog, so ensure they make sense and are helpful for your visitors.
For example, you don't want to include these keywords like "easy powerful software" in your content. Instead, you may take into account creating a variation like a "powerful and easy way to use the software."
Bold black text in SERP results
When you search, you'll see that Google displays certain words in bold black text. These are latent semantic indexing keywords. Try to incorporate them into your article that makes sense to readers. They'll help ensure your content is more relevant to and more findable by netizens.
Keyword research tools
To find the best semantic keywords, you need access to the right tools and plugins. Also, there're so many free solutions out there starting from LSI Graph to Google autocomplete.
We'll be covering 5 most effective research tools and 2 plugins to discover LSI keywords, which are listed below.
LSI Graph – It's quite easy to use, but a yet powerful tool. Its Keyword Generator provides you with a long list of potential latent semantic indexing keywords, and it's free. It involves a database of 22 million LSI keywords and counting.
Type in your main keyword, and you'll be served with a list of related keywords. With its premium features, you'll also get access to keyword search volume, CPC, competition, and LSV.
SEMrush – Discovering semantic keywords is easier with access to an all-rounder SEO arsenal like SEMrush – the tool used by around 3 million people worldwide. It has taken a unique approach to keyword research by gathering all the critical keyword research tools in one place – the Keyword Magic tool.
Entering one seed keyword will be enough for you to build a whole keyword galaxy around it. The tool supports 142 countries with over 14.8 billion keywords in total, and its keyword database keeps expanding at a rapid pace.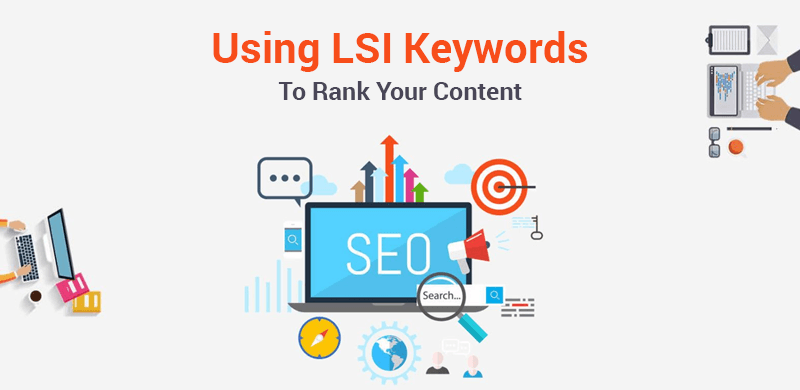 Google autocomplete – One of the fastest ways to find relevant keywords is to utilize Google autocomplete as it's not only a free keyword research tool – but also delivers plenty of autocomplete suggestions that you can apply to boost your traffic.
Ubersuggest – If you're seeking for a free keyword research tool, Ubersuggest powered by Neil Patel is the top fit for you. It's easy to use, and you can get as many keyword ideas you need using this great toolkit.
It generates a bunch of keyword ideas for specific spaces like YouTube, web, news, images, and shopping. Plus, the tool helps you to filter the target keyword in particular countries.
Ultimate Keyword Hunter – It's a free tool whose aim is to find ideal latent semantic indexing related terms and keywords with ease. It's a standalone app, which means you can install it on your PC. Choosing this tool, you get perfect words based on Google's top site content.
It analyzes the Google search top website and gives you the precise idea to select the best SEO keywords for your blog.
SEOPressor plugin—It's an on-page SEO plugin for WordPress that assists you to do on-page SEO. It's pretty simple to use and affordable, too. The basic plan starts at $5 per month. SEOPressor is powerful since it allows you to run multiple keyword analysis, over-optimization check, social SEO integration, and structured data support.
Ultimately, you can even do an automatic smart linking to reduce your bounce rate.
Twinword SEO plugin— It's a latent semantic indexing and long-tail keyword research tool that automatically suggests keywords related to your content while you create it.
It offers filterable/sortable data, automated keyword suggestions, and details about keywords such as monthly search volume, number of results (to help you choose the keyword with the lowest competition), along with a keyword efficiency index (to help you discover the most efficient keywords to use) and keyword usage tracking.
Benefits of LSI Keywords
What are the benefits of using them? Let's discuss it now.
You're able to rank a single page for multiple keywords ;
You don't need to keyword stuff anymore if you're exploiting semantically-related keywords. You'll rank for a variety of keywords without keyword stuffing which also provides a better reading experience for your visitors;
They help Google search engine spiders to understand better what your content and blog is all about;
You attract high-quality visitors from search engines by using the right type of relevant keywords. It means you'll not only get targeted traffic but also your sales will go up.
You can rank better than your rivals, who are only concentrating on keyword stuffing within their content rather than applying semantic keywords.
How to Use LSI Words to Boost Google Ranking
Here're 3 ways latent semantic indexing words will skyrocket your SEO:
Total context – Big G now rewards the whole meaning rather than keyword density. These words will give more context to your content. It means your article will rank higher for your seed keyword since Google better understands the context of your page.
Helps with keyword density – In case you've reached the limit for keyword density on your page – any more repetitions of the primary keyword and you risk a Google penalty. With latent semantic index keywords, you can safely keep adding closely related keywords.
Get found for keyword variations – They're closely associated with your seed keyword – they're keyword variants. This means your page is going to come up in the search results for your head keyword and for those keyword variances.
OrganicSoft – Master of Google Search
Search engine optimization is continually evolving. How can you stay dialed in – and rank above your rivals? Trust our SEO experts – they can improve your ROI on your digital marketing investment.
Let's face it, companies that rank on the top of the SERPs get more orders and sales than the businesses on the bottom of the search engine search.
If you're ready to fly Google high or you need to boost sales numbers, you need to hire OrganicSoft, the #1 San Diego SEO company. Call us or fill out the contact page, and we'll get in touch the same day.