How to Manage Your YouTube Brand Account Like a Pro
Nowadays, there are infinite ways to present and promote your brand and business. One of the ways that make your brand visible and recognizable by the people is YouTube brand account – it gives you an opportunity to set up a virtual business brand on YouTube, which is a step forward to successful digital marketing.
It is considered that video content grabs more attention than a written text does. Accordingly, more and more business owners tend to promote their products or services using videos, since it has become the proven way of putting the content in front of potential customers.
When it comes to video-sharing platforms, YouTube is definitely the most popular one – there are more than 23 million users who have a YouTube channel, and there are also people who use this platform as a source of business promotion. In continuation, you'll be explained the basics of YouTube brand account and its benefits – its creation and development don't require much time and effort, and it will provide your growing business with a significant dose of improvement.
What is a YouTube Brand Account?
With brand account YouTube allows you to 'upgrade' your channel and give your brand a YouTube presence.
It's created separately from your personal account, but it's accessed through it – still, you won't have to worry about your personal info, the viewers won't be able to see it since the connection between the two accounts is entirely private.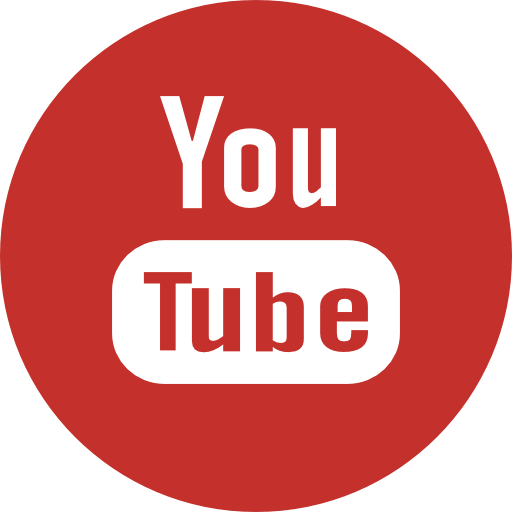 Besides, one of the main features of the YouTube brand account is the possibility to add multiple users to it. For example, you can add team members who'll help to manage the account in terms of uploading the content, divide the responsibilities, and make sure the account is active even though someone is sick or busy. And the good thing is that you don't have to share your Google password with the rest of the team.
YouTube Brand Account vs Personal
We have mentioned that these two types of YouTube accounts are connected in a way, but there are still differences between them.
The main reason why people switch to YouTube brand account is the possibility to add multiple users who'll perform some duties regarding channel management. On the other hand, the personal account doesn't allow you to do that.
The only way of inviting more people to manage your account in personal mode is by sharing your Google password with them. That way, the others will be able to access your Gmail, Google Photos, Google+, or any other Google account, which is connected to YouTube.
When transferring from one account to another, almost all the content will be moved – the uploaded videos and subscribers will remain, but you'll lose the comments you've left, as well as the received messages and custom URL. Sharing your password with other people is not a recommended option, so, as your business starts growing and you can't manage all by yourself, switch to YouTube brand account and divide your duties with the managers – someone can upload videos, another person can leave comments, and you can send and respond the messages.
How to Make a Brand Account on YouTube?
To create a brand account, YouTube gives you two options – to open a new account or to switch from your personal channel to the brand one. Let's start with the steps for the first option.
If you don't have a YouTube channel at all, you need to open it first – here are seven steps:
Step 1: Go to YouTube and select Sign in. Since you don't have an account, you'll click on Create account.

Step 2: Enter your name, last name, e-mail address, and password.
Step 3: Enter your birthday and gender – this is optional.
Step 4: Enter your phone number and select the country you're coming from.
Step 5: Click on Next Step.
Step 6: Read and agree on the Terms of service.
Step 7: Click Next - your Personal account is successfully created.
Now that you've got a YouTube account, let's see how to switch it to a brand one:
Step 1: Log in to your YouTube (Google) account.
Step 2: Go to Settings.
Step 3: Click Advanced settings.
Step 4: Select Move channel to Brand Account.
Step 5: Choose to Create a new channel - (Use a business or other name)..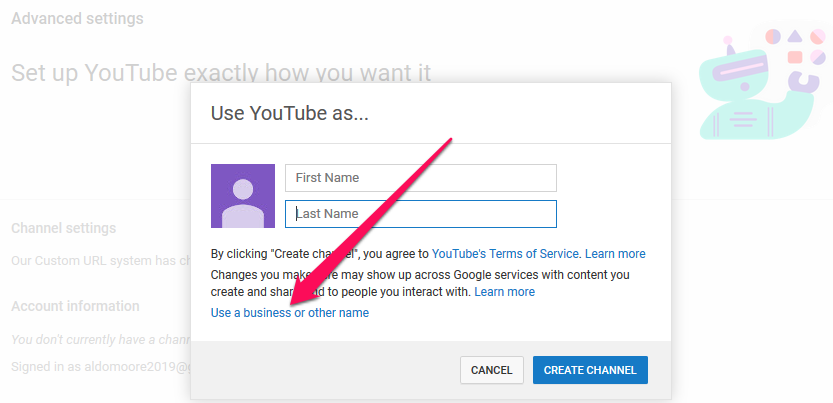 Step 6: Enter the name of your brand account and have in mind that it can be different from the name of your private account. For example, it can be the name of your brand or business.
Step 7: Click Create.
Step 8: Verify your account – enter your mobile phone and choose whether you want to receive the verification code via text message or via voice call.
Step 9: Once you've got the code, enter it, and click Continue.
Step 10: The brand account creation is done, and you can start customizing your channel.
To delete brand account, YouTube offers a simple setting – follow these six steps:
Step 1: Choose Brand Accounts section found on your Google Account.
Step 2: Select the account you want to delete.
Step 3: Click on Delete Account.
Step 4: Enter your password.
Step 5: Read and agree to the Terms & Conditions.
Step 6: Click Delete Account.
How to Customize Your YouTube Brand Account for the Best Practices?
Now that you have created the account, you need to optimize it in order to attract more viewers. Bear in mind that the viewers are your potential subscribers, and they often 'transform' into your customers – accordingly, it's vital to have their full attention.
Here are five tips on how to optimize YouTube brand account so that it brings more people to your channel.
---
1. Choose an Adequate Channel Name
Since the brand account name doesn't need to be connected to your personal account's, you have a variety of options to choose.
Most people go for their company or brand name, and some people choose their first and last name instead. Both options are fine, but if you run a company, the better would be opting for its name (e.g., Electronic Arts) – that way, people will remember it much faster. Overall, choose a name that describes your brand, and avoid using random numbers and letters that have nothing to do with your business – besides it's irrelevant, it' quite unprofessional. Instead, go for something catchy and memorable.
2. Write an Informative Bio and Description
The information about your brand is a crucial thing that should appear on your channel.
To edit your channel's details, click on About tab, and write a brief description of what your brand is about. Make sure to include the main keywords that are relevant to your business to your description – that way, people can find your brand much easier when searching for videos on YouTube. Also, don't forget to include your contact information, such as e-mail address, social media profiles, and any other link or information that you find essential.
3. Create a Compelling Channel Icon
The icon or the photo that shows up on your channel and next to your name under the video you've posted should be compelling, clear, and relevant to your brand.
The icon can contain either the logo of your brand or the photo of yourself – the rule is the same as it is for the name – stay away from random images that don't describe your brand at all. Also, make sure your photo displays well at all sizes and shapes – YouTube uses the channel icon in multiple places, so, make it look ideally both in square and circle crop.
4. Include an Intuitive Channel Banner
Channel banner or channel art is some kind of cover photo of your YouTube brand account.
It describes your brand, and it gives a significant dose of creativity and sophistication to your channel. Most brands use the banner to announce a new product or upcoming event, which is an excellent way of enhancing the practices of
YouTube marketing
.
5. Add Managers to Your Account
As we mentioned earlier, allowing other people to manage our account is the major difference between personal and brand channel. That said, let's see how to take advantage of such a feature.
As the owner of the channel, you can add or remove managers, edit business information, manage all the videos, and respond to reviews. The managers you've added to the channel can do almost everything except adding new managers or removing the existing ones.
Let's see nine steps on how to add managers to your channel:
Step 1: Sign in with the personal credentials you used to create the brand account.
Step 2: Click on your image found at the top right corner and choose the 'brand account' which you'll see on the list.
Step 3: Open the channel's account settings.
Step 4: Click Add or remove managers from the Managers tab.

Step 5: Choose Manage Permissions.
Step 6: Click the Add icon found at the right corner of the window.
Step 7: Enter e-mail addresses of the people you want to add as managers.

Step 8: Choose the role of the person you've invited – owner, manager, or communication manager.
Step 9: Click Done.
Let's explain this feature a bit.
When you need to choose the role of the people you're inviting, it's not recommended to assign them the role of the owner – that way, you can be locked out of your account, and you can lose all the content you've made so far. The managers are limited to a few functions, such as uploading videos, while the communication manager will leave the comments and respond to them. Also, all the managers-to-be must have a YouTube channel, or at least a
Gmail account
. You, as the owner, can remove the managers at any time. All you need to do is go back to
Manage Permissions
and click the
X button
found next to the manager's name.
What are the Benefits of YouTube Brand Account?
The main benefit of having the YouTube brand account lies in "hiring" more people who'll help you perform the duties regarding brand promotion on YouTube.
This type of account is the right choice for you if your business has started developing and growing, and you need to focus more on other, more critical stuff. By inviting more people to upload videos, create banners, thumbnails, and similar concepts related to YouTube, you'll have more time to devote to other things that matter in business. Another vital benefit is the possibility to allow people manage your account without sharing the password with them – since all the Google accounts, including YouTube, are interconnected, you won't have to worry that someone might jeopardize your e-mail data, photos, or any vital stuff you keep on Google Drive.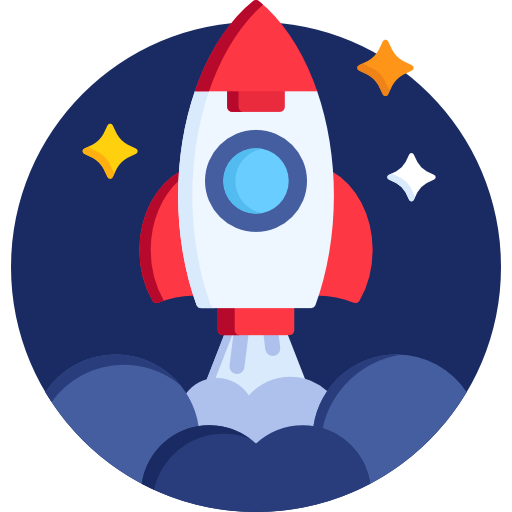 OrganicSoft – Another Level of Digital Marketing
The digital marketing era keeps going, and our task is to stay in touch with the latest trends and techniques in order to provide our clients with the best experience. OrganicSoft is a leading San Deifo SEO expert company in delivering up-to-date SEO and digital marketing services to clients from different industry branches. With ten years of professional experience in digital marketing, we use unique strategies that help your business reach more audience and stand out from the wide world of competitors. To get to know more about the services we offer, visit our website, https://organiksoft.com/, and step into the universe of infinite opportunities.