The Ultimate YouTube Marketing Guide for Beginners
YouTube marketing is pivotal to small business thanks to the potential for your video to go 'viral' or get many K of views from a lot of potential clients or subscribers. It's repeatedly shared on social media platforms or via email with thousands of viewers producing a considerable amount of traffic to your website or channel.
YouTube is the second-largest search engine in the world, trailing only Google. Every single minute, more than 300 hours of video are uploaded onto YouTube's video streaming services.
Billions of folks from all over the world visit this platform regularly for different reasons, from watching to promoting their products to the global online community. If the content is the king, YouTube is his first knight, reigning supreme over conventional media and rival hubs. But for some brands, YouTube continues to be underutilized and misunderstood. It's continuously overlooked when it comes to developing an excellent social media strategy, and brands are missing out of major opportunities. The fantastic news is that you don't need to flood thousands of dollars in YT advertising. If you create a proper channel that consistently puts out quality content that people want, you'll get the attention and eyeballs that you need to drive customer acquisition via YouTube.
What is YouTube Marketing?
It's a digital strategy that takes advantage of your audience's proclivity for video, allowing the business to promote their content and grow their brand. Generally, marketing on YouTube is a way to get your business noticed and shows people what you've!
With YouTube marketing, you can increase brand awareness, boost your search engine optimization (SEO), and present your content in a way that's compelling, unique, and shareable for viewers.
Why Choose YouTube Marketing?
There're many benefits to marketing on YouTube that many businesses don't fully consider. It's dominating the world of marketing, and if you're not using video, you'll almost certainly lose out to your competitors.
Since with video ranking higher on all social platforms and performing well in ads, viewers are more likely to notice and respond to business using video. When you're using YT, you'll get an enormous library of videos. You can also upload the video files natively to each platform. Plus, you can embed the YT videos into your blog posts with a few clicks, making your blog posts more dynamic and engaging. YouTube includes a tremendous and very diverse audience, which uses both YouTube's and Google's own search engine to find the content they're seeking. If you're able to optimize for the adequate keywords, you'll connect with that audience instantly, instead of hopping a Facebook Ad shows up in their feed.
YouTube Marketing Strategy
While ranking well in search results and having large subscriber base are ideal, those aspirations can be tricky to accomplish when you're just starting out.
Therefore, it's important to always spread the word about your YT channel and videos via other platforms. Luckily, YouTube and other global online 'players' make it easy to share video content. Below are some tips on how to successfully advertise your YouTube content:
Social media marketing YouTube
Sharing videos on social is an accessible mode to add fresh insights to your video and engage with users. YouTube makes it incredibly simple to promote your videos via other social networks. When promoting a YT channel on social media sites, consider the best marketing approach. If you're creating videos as a part of a global brand or a larger campaign, be sure to include relevant #hashtags where suitable to ensure the video is mentioned in the conversation.
Websites & blog posts
It's crucial to market YT channel and videos on your blog and website. First, add a YT follow icon to blog and website so your audience can easily find your channel. Second, embed relevant videos in blog posts or on the site. Consider creating a YT video to accompany a specific blog post or sharing customer video review or case studies on a website. Not only it'll help market your channel and videos, but it'll also
drive traffic to the website
.
Email marketing
While you're trying to find and entice new clients and leads, don't forget about the customers you already have. Make sure to share video content and channel with a relevant email list. Encourage contacts to check out a blog post you've with embedded video to boost both the video traffic or direct them to a relevant playlist you've organized. Sending an email newsletter with valuable info and video content is another excellent method to keep your clients.
Partnership with others
Does your business have a relationship with another company that has a strong YT presence? Collaborating with others is a great way for both channels to gain exposure to another audience. So, create a video or playlist together. There're a lot of options to creatively pull resources with other brands, just ensure that their goal and audience is similar to yours. The collaboration should align with your marketing strategy.
Engage with viewers
Ultimately, be sure to engage with users. Answer questions, respond to comments, ask for feedback, and thank customers for the support. It's an easy task to forget or left by the side, so try to pick a dedicated time to check videos interaction and respond to the viewer.
How to Advertise Your YouTube Channel
The bottom line is, it doesn't matter how much time you spend into creating your videos: if you're not marketing your videos, your work will never be seen by the majority of the target audience.
You can create the most informative and entertaining video on YT, but that alone won't guarantee you an audience of potential consumers. You'll still need to advertise video in as many ways possible to help spread the word about your company or project.
Here're some of the most successful methods for advertising YouTube channel:
YT channel SEO;
Keyword research;
Include keywords in the video;
Give a catchy and powerful title to your video;
Use compelling and attractive thumbnails;
Apply clear CTAs;
Use email marketing;
Interaction with the community;
Run YT contest and giveaways;
Cross-promote on social media and blogs;
Collaborate with influencers in your niche;
Make a regular video series;
Create playlists;
Enable video distribution and embedding.
YouTube Best Practices
YouTube is a powerful 'weapon' for connecting with customers. From interviews with the CEO to compilations of video from the field, YouTube is the ideal option for filming and sharing a video. You can share the content across the web, on social channels, on a blog, and within email campaigns.
YT is also a social network of its own. Strategic businesses develop a vast subscription base of users who wait to check out their latest videos. YouTube isn't easy and can be challenging if you're not familiar with how the platform works.
Follow the 9 best YouTube marketing tips below to build your presence and connect with audiences.
Regular posting schedule
Your subscribers will tune in to your content regularly to see what you post, so it's crucial to
create a schedule
and stick to it in a cadence that can anyone follow. Some channels post weekly, while others post monthly. It's irrelevant how often you post as long your subscribers can track the expected next release of the video content.
Inform subscribers if you stop posting
If you do get into a publishing mode and need to stop, either because your channel is seasonal or need to focus on other aspects of the business, let the audience know. If possible, inform them when you'll resume sharing content and encourage viewers to subscribe to receive updates. That way, people won't leave your channel since they'll think it has abounded for good.
Stay focused
YT content should be created with a purpose, not because someone from your management team wants to have a YT account. During the ideation, produce creative ideas for video content, but make sure they tie back into your overall brand goals and vision. For instance, under each idea, you should list:
The product, service, or sector that the video will support;
The call to action associated with content;
The KPIs and metrics to measure success.
This checklist will prevent you from getting carried away with ideas that may be creative, but not helpful for the business.

Add a CTA to the video
While adding a CTA (call to action) may be second nature on blog posts or email lists, a large number of businesses forget about it in the video development phase. If you take the time to write out your goals as the section above suggest, you can add a CTA within your video in the pop-up text boxes found on YT content, and in the description.
A few YT CTAs include:
Subscribe to your channel for more updates;
Comment or like on your post;
Direct to your website to explore a service or product;
Like your social media channels for more branded content;
Log in for a consultation or test appointment on your site.
Specify business goals
Your social media channels and blogs likely have different content objectives, and your YT channel is no exception. Some videos will be quite shareable and will stir up viewers to comment and send to others, while other videos will be more related to the target of bringing sales and delivering value. As you develop your
YouTube video marketing
action plan, consider the different types of videos that can achieve these goals. YT makes it easy to organize playlists with your content. You can produce your own categories and sort videos within them. This arrangement keeps video content separate and makes it easy to reach various target audiences. Instead of making multiple YT accounts to target various audiences or meet different needs, you can sort playlists so that your viewers view only the most relevant info.
Consider YouTube's ranking factors
YouTube follows a similar algorithm as Google and Facebook
. Only having an excellent video isn't enough. Videos are listed based on the probability that viewers will find what they're searching for and keep watching. Without this algorithm, users are likely to bounce, and YT's traffic will cut down. Understanding YouTube's ranking aspects can help you produce content that ranks good. With this information in mind, you can make more views, more subscribers, and more overall success. A few of these aspects include the following:
Video title, keywords, and description;
Video quality;
Viewing time, viewer count, and user experience.
Actively respond and engage viewers
YouTube' stars' attract followings for a reason. Celebrities build communities with their viewers and connect with them on personal levels. Ensure you respond to comments and questions from subscribers and show them that you're running an active account so that people feel like they're communicating to a human, not a company. You must keep up your responses even if stop posting for a while. This engagement is another method to confirm that the account is still active and worth subscribing.
Keep video content professional
One way to cut through the YouTube 'noise' is to focus on professionalism. Instagram and Facebook offer opportunities to post a live video or update, but YouTube provides you the time and space to edit what you want to post. You can produce a wide array of different video types, including tutorials and animated video types. Always make sure to put best efforts forward on YT, even if it means investing in quality video gear or outsourcing the creation operation.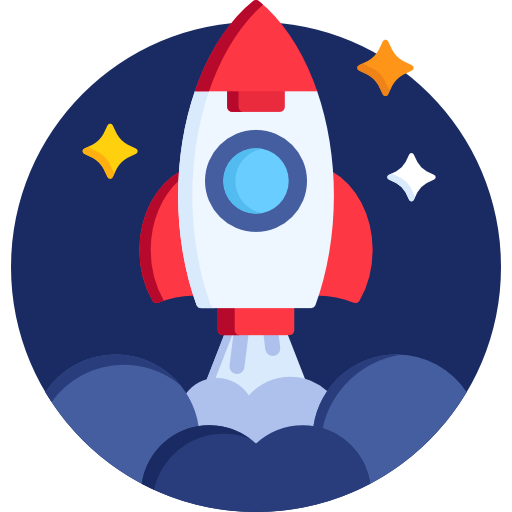 Promote Your Business with Style
OrganicSoft uses latest search engine optimization tactics to get you in front of target audience online, create customized strategies for the platforms where you're active and most importantly – monitor, test, and refine all content to ensure it's performing efficiently. Our company will help you with:

Strategy: Defining the adequate platforms and ad types to help you nurture leads through the entire funnel;
Audiences and targeting: Using data to construct audiences on Facebook, Instagram, Twitter, and other platforms;
Creative: Writing concise and bright ad copy that looks natural on the brand;
Design: Producing attractive visual effects, including photos and videos;
Analytics: Assessing your progress through analytics reports that provide insights into both quantitative and qualitative data.

Contact leading San Diego SEO service at (858) 800 2526 and get the best possible social media marketing support for your business.