Medical Paractice Marketing
WEBSITE DESIGN
We design fast and mobile-friendly websites for small medical offices. Attract new clients and stand out from the competition.
SEARCH ENGINE OPTIMIZATION
Using the science-driven methods, experience, knowledge in healthcare niche and AI tools we know the fastest way to deliver measurable results.
LOCAL SEO
Generate leads from the local community, show up in Google Maps for relevant medical and healthcare keywords and phrases.
PPC
We are a certified Google AdWords partner since 2007. Reserve fist sport on SERP with the most engaging medical advertising.
ROI REPORTS
Get a detailed ROI report at the end of a month. Know your website traffic, leads number, rankings and sales.
13 Ideal Medical Marketing Strategies to Get More Patients
In today's modern environment - medicine is a business, and marketing is now more critical than ever. From decreasing reimbursements and increased regulations to better-educated patients and more advanced technology, the medical planet continues to change. So, healthcare professionals, do you understand what medical marketing is and how you can start implementing it in your business? Are you someone with extensive knowledge of marketing generally? If you don't, you're missing out on patients who may be picking your competition instead.

What is Medical Digital Marketing?
It's a form of
digital marketing
that utilizes the same principles as online marketing but in a medical concept. It's something many physicians have never considered before. This includes the whole medical sector, including surgeons, dentists, wellness practices, and spas.
Like traditional consumers, healthcare consumers research online, compare providers/facilities, and respond to different types of healthcare advertising
. Medical marketing applies many common marketing practices and strategies, such as
SEO
, email marketing, and advertising, to the promotion and sale of various medical services.
Why Invest in Medical Practice Marketing?
Every medical practice should invest in digital marketing since
80% of consumers use search engines to research medical treatments
. If you want to connect with this army and convert them into patients, you need to meet them where they spend their time—the Internet. Here are some facts on why you should apply online medical marketing services:
The healthcare industry is extremely competitive, and many patients are gained by simply being more visible online;
Generates more calls and emails;
Your business's revenue could erupt by running a successful marketing campaign;
Acquires more repeat patients;
Improves digital lead generation;
Increases organic website traffic;
Boosts your professional reputation.
13 Best Medical Marketing Ideas
The right marketing blend will first and foremost depend on the size, nature, and maturity of your healthcare company. At the very least, any company needs to support its digital presence to meet today's best marketing practices.
1. SEO
SEO or search engine optimization is the process of increasing your medical website's search engine rankings so that your physicians and treatment centers can reach more patients looking for your services. It's essential to be found wherever prospective patients are searching. Therefore, a comprehensive
SEO campaign for doctors
will include strategies that impact organic search and GMB results, along with your overall web presence on review sites and directories.
To conduct a successful medical marketing campaign, your website must be easily understood by Google and other search engines
. An additional campaign leveraging paid search results can also be implemented to maximize exposure for your healthcare practice and provide a higher ROI with a successful search engine optimization plan.
2. Website Design
The website is the face of your medical practice. This's where you showcase your brand, your message, and the benefit you offer to patients. There should be any confusion as to what you do. A good website is a critical part of improving your business credibility. Website design is more than just creating an excellent looking healthcare site - it's also about functionality. If potential patients visit your site, they should be able to find what they're searching for more easily. This's probably the most critical element of any website. Ultimately, your site should run smoothly and perform any and all crucial functions required.
3. Mobile-Friendly Website
In this technologically driven era, smartphones are a necessity, not only for people's everyday use but also for business and marketing purposes. Tablets and smartphones are easily accessible, and searches from them continue to increase and ultimately surpassing searches from desktops. With Google penalizing unresponsive websites, your practice will suffer if your website isn't or unproperly
optimized for mobile devices
.
Research says that 88% will leave a mobile site if it doesn't make it easy to find what they're looking for. If a mobile website takes 3 or more seconds to load, 56% of people will leave
.
4. Google My Business and Local SEO
Google My Business makes it easy for patients to locate you! Google is the most popular of the big 3 search engines, owning more than 80% of the total search volume worldwide. Over time, Big G has made many changes to how it shows search results for patients looking for information about health-related conditions, treatments, and injures, giving preference to medical providers located closest to the searcher's physical location.
Registering with GMB
is how you optimize the practice by getting found in those local searches. According to Google, a business that maintains a full profile on Google My Business gets 5x the views than those that haven't used their profile.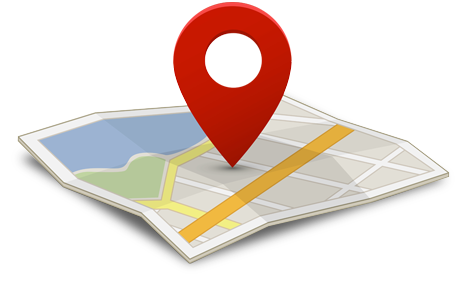 5. Google Reviews
One of the most influential players in local search rankings is Google review, which impacts Google's local 3-pack. The local pack only shows the top 3 businesses. In the past, you could rank lower and still have your medical practice displayed. It also initially only displays the company name, number of Google reviews, the average rating of your reviews, and links to your site. Don't forget the fact that almost 50% of patients are even willing to go out of their insurance coverage for a doctor with favorable Google reviews.
RANK IN GOOGLE TOP 10 FOR $500 MONTHLY
SOUNDS GOOD?
perfect for new, local and small businesses, includes technical seo, on-site optimization, local SEO and copywriting
6. Content Marketing
When Google analyzes the content of your website, it looks at much more than keywords. FAQs, the benefits of the procedure, expected results, recovery time, testimonials, videos, and images are all forms of content Big G rewards you for since potential patients find the information useful. In addition to robust multimedia content, search engines favor pages that are coded and organized in a way that makes it easy for them to understand what's on each page. There are many other components to content optimization, including keyword research, proper HTML coding, URL structure, image file names, and inbound/outbound linking. You have to entice, acquire, and engage your target audience through the creation and distribution of valuable and relevant content, including blog posts, landing pages, email newsletters, e-books, white papers, etc.
7. Search Engine Marketing
There are 275 million Internet users in the USA. Using the right keywords and content on your website will raise your rankings in the organic search results. Sites appearing on the #1 page of the search results reap 91% of traffic, while the traffic percentage falls to barely 4% on the #2 page. Therefore, your search engine marketing strategy must include finding the right keywords related to your medical practice and optimizing your website/social presence to increase online visibility as well as driving leads/qualifying to your site.
8. Paid Search Advertising
With paid search marketing for medical businesses, it's not all about getting your ads at the top of the list, it's about being at the top of the right list. This means that your healthcare facility is being seen at the right place, the right time, and for the right audience of patients. Why? Because, on average, 40% of clicks go to the top 3 paid ads on the SERPs. Plus,
82% of online users click on a sponsored link when seeking health information
.
PPC advertising campaigns
not only boost brand recognition for your medical practice but also ensures an improved ROI for your medical business by increasing leads.
9. Social Media Marketing
Why medical practice needs any social media accounts? The answer lies in this fact - 76% of people online engage in social media, and nearly half are searching for a medical professional. For that reason, it's essential to implement social media marketing into your medical marketing agenda. You need a customized marketing plan that highlights your brand across all your social media platforms like Twitter, Instagram, Facebook,
LinkedIn
, and YouTube to elevate engagement with potential patients and widen your healthcare organization outreach.
10. Video Marketing
Did you know that time spent watching YT videos now outstrips time spent watching TV? There are over
3 billion medical-related searches per month on YouTube
. As a result, this form of marketing is rapidly becoming an important channel. So, adding
an optimized YT video
to your patient acquisition advertising strategy can put your brand right in front of people. You can share expertise on treatments, procedures, and any innovations you make in healthcare technology or methods.
11. Link Building
Good content provides a great UX and establishes your website as an authority in your niche. Still, in a competitive industry like healthcare, excellent content isn't enough for a lucrative SEO run. Content assists search engines to understand how relevant your content is, but link building is imperative for establishing how trustworthy your site is. Link building is the operation of getting other websites to link to your site. These links can come from any website, but the best links come from sites that are both authoritative and relevant. As Google's algorithm has developed, it has become more refined in identifying the quality of links to a website and whether these hyperlinks were obtained in a manner that seems justified and natural.
12. Email Marketing
Email marketing
isn't free, but comparatively, it's low cost. Your target audience is solidly digitally connected and individually addressable—and email marketing for medical practices is a top-of-the-list solution. What's more, your inbox is a powerful communication weapon. 75% of online adults actually want branding, shopping, and other info through email. Overall, more than
85% of adults prefer a doctor's office that includes email communications
. These numbers display how email stays alive and a reliable option for nearly every marketing campaign. The relative cost is low, the audience is openly receptive, and the rate of ROI can be exceptionally high.
13. Referral Marketing
If realtors, plumbers, and HVAC contractors can do it, why not doctors? If patients tell you they had a great experience at your medical practice, ask for a referral! "Thank you! Please let your family and friends know we are here." is a good start. Patients can also refer you to online review websites. For larger healthcare facilities and those wanting to grow, there's an even easier way to do things. Reputation management system automates this process: unhappy users are given an outlet to express their concerns, while happy patients have the opportunity to share the experience online.
How Much Does It Cost?
The cost of any medical marketing program will vary depending on goals, duration, and your specific healthcare vertical. Depending on the package you opt for, marketing services can run anywhere from $500 to over $5,000 per month. While this kind of marketing can be a significant investment, the right healthcare marketing companies can help you optimize your marketing campaign to ensure you get a higher return on investment and reduce cost per lead.
Which Medical Marketing Agency is Best for My Healthcare Practice?
Most medical facilities and services typically require a combination of core services, including search engine optimization, PPC, and website development. A deep-dive into your current marketing environment will help medical marketing firms know which other services you'd benefit the most from.
Is the Good Healthcare Website Important for the Potential Patients?
It's often the first impression that prospective or new patients and partners will get of your practice. Beyond that, the website can be optimized to attract organic search traffic, provide valuable information to prospects, and bring in new patients, partnerships, and cases. Without an optimized website with targeted messaging—one that follows SEO recommended practices—your organization will lose organic net-new business or, worse, lose out to rivals.
#1 Medical Marketing Company
Since patients and prospects are increasingly turning to online resources when performing health-related research, it's pivotal that your medical practice is visible on the search engines and in local directories. As the leading SEO company in the healthcare industry, we have the tools and professional staff to design a digital marketing campaign that will draw new visitors to your website and convert those visitors into paying clients. Ready to rise up on Google! Contact us at (858) 800-2526 or fill out the form to get started with smart online medical marketing.