Startup Marketing on Steroids
WEBSITE DESIGN
We design fast and mobile-friendly websites to make your business more successful.
SEO
Using best practice, experience, AI tools, and knowledge we know the fastest way to deliver measurable results.
GOOGLE ADWORDS
We are a certified Google AdWords partner since 2007. Reserve fist sport on SERP with the most engaging startup advertisements.
CONTENT MARKETING
We create the most compelling content marketing for startups - blog posts, landing pages, press releases, infographics and web images.
A Complete Guide to Startup Marketing + 6 Critical Tips for Guaranteed Success
Startups are often afraid of the challenges that arise at the beginning of their professional career. That happens mostly because they keep hearing the stories about overnight success, which is, truth to be told, a fairy tale in the business world. A successful business journey requires a lot of hard work and devotion, including startup marketing, one of the most critical aspects. In order to promote your business in the best way, you need to think about the valuable strategies to attract more clients. Nowadays, a well-implemented marketing plan can help startups boost their presence and become more prominent names in the branch – so, what's the secret of such a plan? The first thing one company needs to fulfill is high product quality. Namely, if you put too much effort into promoting your product or service that is not high-quality, you are at risk of killing your business. Once you've assured that you do have something people will love, you can start making plans for successful company development. This post will provide you with the 6 actionable startup marketing strategies that will help you engage with more customers or clients, including the fundamentals of marketing and its vital components.
Do Startups Need Marketing?
Marketing is not about creating a compelling logo and investing in expensive campaigns, but sending a loud, clear, and clever message to prospective clients. This is especially important for those that have just started building their career and want to make a strong first impression on either local, regional, national, or worldwide market. That said, startups do need marketing. A well-planned marketing approach can significantly increase their chances of becoming successful in the field and presenting their product or service to a broad audience.

What are the Benefits of a Startup Marketing Plan?
Apart from helping young companies grow, startup marketing impacts a company's internal solidarity, customer outreach, and overall success that will have long-term standing. Here are the most common benefits of marketing for startups:
It Helps You Establish Company Identity
Startup marketing is critical for company development since it helps a new business establish a unique and individual brand identity. Although the logo is the primary component of brand identity, the entire concept is based on expressing a company's personality, which is vital for determining its mission and vision.
It Makes You Stand Out from the Competition
Your future customers will probably choose you over someone else because of your originality and unique brand identity. And that's where marketing helps! Namely, a professional
startup marketing agency
can help you research the market and potential customer base. That way, you can think about the ultimate plan that would attract a specific group of people your product or service aims to.
It Ensures Your Company's Long-Standing
When a company has an established brand identity that expresses its personality, goals, and beliefs, customers will see it as a business with a bright future. It's essential to create something that customers will easily recognize since that's the valuable strategy that will help you ensure your place in the business world. If we look back and see large brands such as McDonald's, Amazon, or KFC, we can see what gave them the worldwide and long-term presence – a logo, a message, and the effort they made when they were just startups.
It Provides Strong Customer Relationship and Loyalty
People eventually become bored with new brand names, images, and commercials that come up every day. That's mostly because they rarely see something that's actually innovative and worth buying. That said, your unique brand identity and marketing campaign can attract more customers, who will express their loyalty towards your brand and establish a long-term relationship with you.

What are the 4 Types of Marketing Strategies?
Marketing strategies are diverse. If we start listing them, we can come to the number 200 – still, not every plan will be suitable for everyone. Therefore, we'll list only four fundamental startup marketing strategies that will help you promote your business in different ways and cover various aspects of a successful marketing approach.
1. Cause Marketing
Cause marketing is also known as cause-related marketing, and its primary goal is to link a company and its products or services to a social cause or issue. Social responsibilities are something that customers appreciate, which is why this type of marketing often brings great results. One of the cause marketing strategies includes donating to non-profit organizations or charities. You can implement that by announcing that, for example, 30% of each sale will go to organizations that help children or animals. In return, the organization will help your marketing campaign by putting your name on their website or newsletter, or by something else.
2. Relationship Marketing
Relationship marketing is crucial for establishing and maintaining a healthy and long-lasting relationship with your customers and making sure they're always satisfied with your products or services. That said, you need to respect the wishes of your customers and keep them provided with high-quality products. If, for example, a customer complains about the stain that was on the jacket they bought from you, you should apologize and send them a new one (if the fault is yours). Loyal customers will be even more loyal if you show them respect. This startup marketing strategy is quite essential for companies that have just started developing their ideas since it will provide them with a good reputation and a broader client base.
3. Scarcity Marketing
Scarcity marketing is an excellent way to encourage your customers to buy the products as soon as possible, due to the lack of the items, or difficulty to obtain them in the future. How many times have you seen the message, "Two more people are looking at this product right now!" while you were browsing the website of your favorite clothing store? Probably a lot of times. The feeling that someone might buy the latest piece of the item you liked is frustrating, which is why you must be the one to have it – and that's how companies make money. People are generally afraid of the lost opportunities, which is the fact of which you should take advantage. If you're running an online store, put some discounts that will be valid for 24 hours only; you'll sell more during that day than you'd sell a week.
4. Undercover Marketing
Undercover marketing or stealth marketing is a technique marketers use to attract consumers without making them realize the product has been advertised. The main purpose of stealth marketing is not to generate immediate sales, but to create interest and excitement that will make consumers more receptive to direct advertising that goes later. One of the most interesting examples of stealth marketing is the release of a Sony Ericsson's cellular phone with a digital camera peripheral. Since the marketing team that did that project thought that the audience at that time couldn't entirely understand the message, they came up with a subtler method. Namely, they hired more than 50 actors that pretended to be tourists, asking people on the street to take pictures of them using the brand-new Sony Ericsson's phone. The campaign was a huge success, and the phone they were subtly advertising was one of the best-selling devices of the year.
RANK IN GOOGLE TOP 10 FOR $500 MONTHLY
SOUNDS GOOD?
perfect for new, local and small businesses, includes technical seo, on-site optimization, local SEO and copywriting
How Do I Start a Startup Marketing?
Nowadays, a typical marketing plan for startup companies doesn't rely only on traditional marketing techniques, but it tends to keep pace with the tendencies brought by the digital era. Marketing has developed a lot during the last couple of years, primarily because the potential audience has moved from the malls and TVs to social media and online shops. By advertising the products on digital media, companies have more chances to accomplish their goals and approach prospective customers more efficiently. Here are the 6 most useful marketing tips for startups that involve digital advertising, as well. Let's start.
1. Determine Your Market and Target Audience
Not every product is suitable for everyone. That said, putting it in front of everyone may be a significant waste of time and money. You need to determine what group of people might be interested in your products, and based on that information, continue with marketing strategies that will boost your startup business. To choose your market wisely, consider the following factors:
Market size – It's essential to determine your market size – whether it's limited to a city or a state, and whether it includes male, female, or children (or all of them). That way, you'll know who your potential customers are and how many of them are there approximately.
Market wealth – You need to make sure your target audience has enough money to spend on your items or services.
Market competition – It's critical to know whether many other companies offer the same or similar products as you.
Value proposition – Check whether your proposal is unique enough to make you stand out from the crowd.
2. Choose the Right Social Media Channels
One of the most common mistakes startups make is promoting their products on
all the social media channels
they know. The power and benefits of social media are generally underestimated, which is why young entrepreneurs often neglect this factor and don't take it seriously. The world of social media consists of
Facebook
,
LinkedIn
,
Reddit
,
Tumblr
,
Twitter
,
Instagram
, and more. Each of the networks is used for different purposes, which means that the audience will react differently on the ways you promote your business – that said, Reddit and Instagram users won't tolerate frequent posts. In contrast, Twitter users won't mind even if you posted ten times a day. Besides, have in mind who your target audience is. If you want to attract millennials that love sharing inspirational quotes and visual content, don't waste your time on LinkedIn, but consider Instagram or Tumbler. As for Facebook, it's a great place to promote paid ads, which we'll mention in the next section.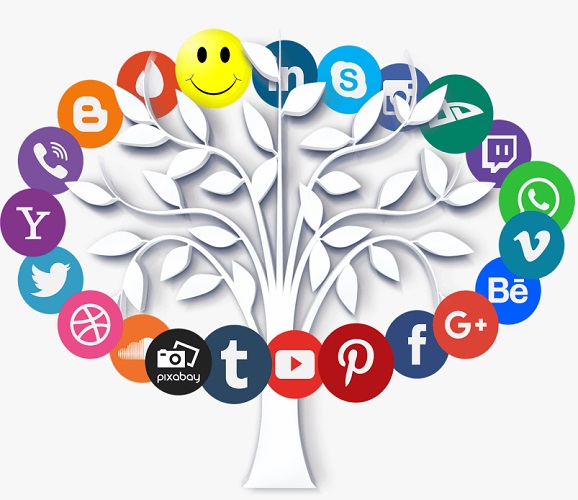 3. Consider Paid Ads and PPC (Pay-Per-Click)
A great advantage of digital marketing for startups is budget-friendly advertising. The most commonly used form of paid ads is
Facebook ads
, which provide a wide range of possibilities, such as:
Select your audience: Facebook ads allow you to reach your wanted audience by targeting age, location, demographics, interests, and behaviors that represent your audience the best.
Choose a platform to run your ad on: You can choose whether you want to run your ad on Facebook, Messenger, Instagram, or across them all. Also, you can choose to run your ads on specific mobile devices – if you're selling phone cases for iPhone, you can select only iOS users.
Set your budget: Another useful thing about Facebook ads is the ability to select your budget and the time during which you want your ads to run. That said, you won't need to spend more money than you can.
Select the ad format: Facebook offers six different forms in which your ad can be displayed – image, video, multi-image format, etc. Each of them works seamlessly on each device.
Measure your ads: You can monitor your ad performance, view reach, and demographics, as well as the cost of your ads over any period of time.
Another valuable and cost-effective advertising method is
PPC (Pay-Per-Click)
. It consists of a fee paid by advertisers that want their posts to be on the top of SERP (Search Engine Results Page). The platform that's often used for PPC is
Google Ads
.
4. Include Search Engine Optimization (SEO) in Your Startup Marketing Strategy
Search Engine Optimization (SEO)
is a critical aspect of digital marketing, and it can help you reach out to your audience organically, without paying for ads. The vital components of the SEO concept are
keywords, internal and external linking, engaging written and visual content, fast and responsive website
, and
more
. SEO consist of optimizing your website for Google, or other search engines, so that it can be displayed on the first page. When a particular content is found in the top 10, a company has more chances to be seen and recognized by prospective customers or clients. To make that happen, you should pay attention to:
Targeting right keywords: When you optimize your website with keywords relevant to your business, you are telling the search engine what your site is about, letting it rank you higher.
Content: Make sure your site is optimized with compelling and relevant written and visual content. It's well-received by both visitors and search engines.
Links: Your website and your content should contain links that lead to relevant and trustworthy pages.
Mobile-friendliness: Since your potential customers spend most of the time on their phones, you need to make sure your website is mobile-friendly. It also has a positive impact on Google rankings.

5. Improve Your Content Marketing for Startups
Apart from optimizing your website's homepage for search engines, you are advised to focus on written content, as well.
Content marketing
has a great influence on SEO and successful brand presentation, which makes it quite crucial for startups that want to increase their sales and establish brand identity. It's critical to post regularly, encompassing the popular topics associated with your core business. Your content should also be optimized with the right keywords so that Google can provide it with high rankings and allow visitors to get familiar with your blogs. Your content doesn't need to include only articles and blogs, but visual content, as well. You're advised to add compelling
videos
and
images
to your site since that's something that keeps visitor's attention and makes them stay on your website. If you're not sure how to find adequate keywords, consider some of
the best keyword research tools in 2020
!
6. Focus on Email Marketing for Startups
Although it sounds more like a traditional technique,
email marketing
is actually quite an efficient strategy for attracting more customers and keeping the existing ones informed about your latest products, news, or services. Sending newsletters once or twice a month allows you to keep in touch with your clients that have already subscribed to your mailing list. Make sure you don't send too many emails since you'll get negative results that reflect in unsubscribing and the loss of customers' interest in your product. Follow these tips for successful email marketing for startups:
Make the newsletter look good
Use catchy subject lines
Don't make it sound generic, but be more personal
Don't neglect the feedback you get from your customers, no matter if it's positive or negative
Make strong call-to-actions
Don't be spammy and annoying.
Let OrganicSoft Be Your Marketing Agency for Startups!
Instead of keeping asking yourself, Where can I promote my startup?, hire a first-class digital marketing agency San Diego has and let them give you the answers. With almost 15 years of professional experience in providing SEO and digital marketing services for different industry branches, OrganicSoft has proven its efficiency in helping small businesses and startups boost their company's online presence and ROI. Don't wait for too long but give us a call at 858.800.2526 and see why OrganicSoft should be your startup marketing consultant.