Marketing Ideas for Nursing Homes
WEBSITE DESIGN
We design fast and mobile-friendly websites to make your business more successful.
SEO
Using best practice, experience, AI tools, and knowledge we know the fastest way to deliver measurable results.
LOCAL SEO
Generate leads from the local community, show up in Google Maps for all relevant keywords for your facility.
GOOGLE ADWORDS
We are a certified Google AdWords partner since 2007. Reserve fist sport on SERP with the most engaging PPC advertisements.
CONTENT MARKETING
We create the most compelling content - blog posts, landing pages, press releases, infographics and web images.
Marketing for Nursing Homes: 16 Most Efficient Strategies You Can Start Today
Are you seeking to get more leads for your nursing home? If so, a good marketing plan can help you reach seniors who are looking for the right assisted living community. Let's get started with the 16 marketing ideas for nursing homes that will ensure your facility stands above the competition.
1. SEO
SEO
(search engine optimization) has become immensely important thanks to the big role that searches play in a person's decision.
When a user is searching for a nursing home online, one of the first things that they're going to do is put the words 'nursing home' into Google
. Their results may be filtered according to their location, but the results that are better optimized appear first. The person performing the search is then going to click on the first few links to be able to get the information they need. Your community should be optimized so that it appears in the first few results, thereby encouraging folks to click your links.
2. Keyword research
Ranking for keywords is pivotal, but only if those keywords are actually used by your target audience. There are myriad
keyword research tools
available that will enable you to type in keyword ideas and then receive relevant keyword suggestions that people use to find websites like yours? It's essential to target keywords with a high volume of searches as well as keywords that include geographic identifiers, so you can receive traffic from users searching for a facility in your area. For instance, if you have a nursing home in San Diego, California, you'll want to be sure to include the terms San Diego, California, in some of your keywords so that prospects in California can find your site.
You'll also want to target longer, more specific phrases that may not necessarily have a high volume of search traffic, but that generates a considerable amount of traffic for your website when combined. These long-tail keywords tend to be less competitive than keywords with high search volumes, so they're less difficult to get high rankings.
3. Responsive website design
Responsive website design means programming your site to adapt to any browser and screen ratio. Therefore, whether someone is accessing your site on a smartphone or a laptop, they'll be able to easily find what they want on your website.
Good website design is also one of the 200+ Google ranking factors
. Therefore, you need a functional website if you want to show up in Google search results. This's especially important since
mobile
traffic makes up a major portion of online traffic. If you don't accommodate users' behavior online, you could be missing out on a huge piece of potential visitors.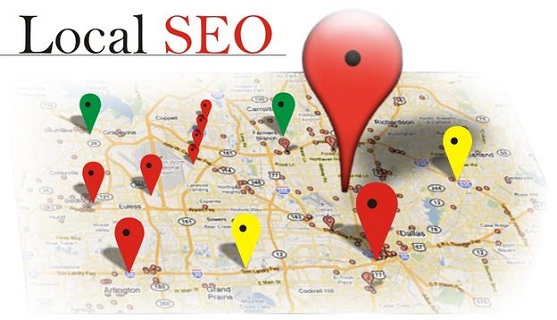 4. Local SEO
Local search engine optimization is one of the most important nursing home marketing strategies that you must conduct. With local search engine optimization, your business will appear higher in search results when people in your area search for these facilities. When a person conducts a local search, search engines show a list of relevant local businesses. If you want your facility listing to appear in local pack, you need to claim your
Google My Business
(GMB) listing. Once you've claimed this listing, you can fill out important information about your business, including your contact info and hours of operation.
In addition to standard
SEO tactics
such as optimizing your website and creating custom content, you'll have to claim your GMB listing to reach more local leads. When it comes to picking a nursing home facility, users want to learn as much as they can about your organization. Optimized GMB profile will provide people with more information about your business and "inspire" them to take the next step and contact your business.
5. Optimize your content
Without content, your website won't rank or retain visitors. Visitors search for information that helps them make decisions and research their options. If you publish valuable content on your site that helps people learn more about your nursing home as well as the process of choosing the right facility, you'll be able to attract more traffic to your business. The key is to optimize the content for your selected keywords, so you can reach higher rankings. The more content your site contains, the better.
RANK IN GOOGLE TOP 10 FOR $500 MONTHLY
SOUNDS GOOD?
perfect for new, local and small businesses, includes technical seo, on-site optimization, local SEO and copywriting
6. Ask for Google reviews
Do you know what's worse than the negative
Google reviews
? The answer is no review. Families naturally want to trust the senior health care facilities they'll place their loved ones in. If you don't have any reviews for them to look at, it'll radically reduce your chances of making a conversion. If you have satisfied clients, ask them to write a review for you. Remember – the more commendable and sincere their review is, the more likely you'll be able to convince a lead to visit your nursing home.
7. Yelp reviews
Yelp reviews are a quite reliable source of feedback for potential clients that it's a must-have for any marketer. Even for the senior health care homes, family members of potential residents use these reviews to make the decision. If you don't have a Yelp account yet, read this
Ultimate Yelp Guide for Business Owners
.
8. Email marketing
Email is such an underutilized resource in marketing nursing homes. Take advantage of this by designing a short welcome series of intro emails. When someone tours your nursing home, add them to an automatic funnel of 5-7 emails that offers great value. The emails can include links to useful blogs on your website, questions to ask other communities, worksheets to assist them physically move their parents, etc. A proper
email marketing
campaign can build trust and establish your community as a leader in the niche.
9. Get relevant backlinks
Links to your business website from other websites are desirable since search engines like Google measure the relevance and popularity of your site based on the number of times it's mentioned and linked to across the web. Joining a senior living directory is an excellent way to get highly
relevant backlinks
to your site. It can also attract more visitors to your website, who may not have found your facility otherwise.
10. Build your social media presence
Social media is a great tool for helping your business connect with leads interested in nursing homes. If you want to reach users who are looking for nursing care facilities, you must invest in building your social media visibility. First, you'll want to begin by choosing your platform. It's ideal to choose platforms that your audience visits the most. It ensures that you're reaching them where they're most likely to engage. You can reach people on
Instagram
,
Facebook
,
Twitter
,
LinkedIn
, etc. Bear in mind that you're targeting elderly people and their children. In many cases, the children are the ones helping make the decision for the parents. Social media gives you the opportunity to highlight the positive aspects of your organization. Folks want to see that your nursing care facility is a good fit and safe option for them or their parents. You must showcase all the awesome attributes of your nursing home to ensure that your audience chooses your facility.

11. Video marketing
Video marketing is a valuable digital marketing idea for your nursing home. It's an excellent way to increase admission to your business. Videos are viral and provide more information than other mediums. With the uber-popular platform like
YouTube
, a video has become a powerful force in the online marketing building and in how to market a nursing home. You can cover several subjects with videos. This's a great opportunity to give people a tour of your facility, introduce them to your staff, or provide testimonials. You can also make detailed videos about the services you provide for seniors. This's great content that gets your audience to engage and take an interest in your place. They'll get a first-hand look at your assisted living community before visiting.
12.PPC ads
PPC (pay-per-click) ads are a useful way for your assisted living facility to obtain valuable leads. They're paid advertisements that appear at the top of the Google, above the organic listings. These ads perfect for attracting leads that are more likely to convert. In fact,
paid media marketing
leads are 50% more likely to convert than organic leads. Nursing home ads are need-based. Most folks who search for nursing homes know they need one, and they only want to find the right one. By using a paid media marketing, you put your organization ahead of the competition.
13. Event marketing
Event marketing is a critical component of a successful nursing home marketing plan. These events are great transitions from the online marketing world to the "real" one. Basically, the goal is to get prospective residents and/or their caregivers into your facility so they can experience what it is that makes your facility the best option. Making the decision to go into an assisted living community or placing a loved one in this facility is rarely easy and without stress. That's why nursing homes need to host open houses or other celebrations throughout the year to establish a prior relationship with the public. Make sure to hand out free items that are customized with your name and contact information. Personalized pens, lip balm, water bottles, and hand sanitizer are a few of the most popular products folks will keep for months or years. That amounts to a fantastic amount of exposure for an organization with very little financial investment.

14. Join the local chamber of commerce
The local chamber of commerce will connect you to other local businesses that will improve the visibility of your own. This's important because your immediate potential clients and residents will most likely come from your own local community too. By staying active in this activity, your facility gets in front of more clients and their families.
15. Referral marketing
Attending forums as an expert is a great opportunity to market your business without putting a dent in your wallet. Except for social channels, an online forum also has the equal involvement of both business owners and consumers, so it's crucial to know the basic guidelines for marketing in online forums.
16. Offline marketing
Market your nursing homes in local newspapers as well as in magazines often read by old people or their caregivers. You can also print flyers and handbills promoting your facility and have them distributed at doctors' offices, senior centers, and other places often visited by seniors. In your adverts, you must emphasize the advantages of bringing old people to your nursing home.
OrganicSoft – Full-Service Nursing Care Digital Marketing Agency
Today's nursing home consumers know what they want in a provider, and they go online to find it. The question is, what will it take to get your assisted living facility to Google's first page when people search? The answer is a top-notch SEO company that specializes in nursing home marketing. By creating a thoughtful plan for content development and brand growth, our team of experts builds an actionable marketing strategy, implements it, and then shows results to prove it works.Call us today to talk more about your projects and goals.